Tea Party Patriots Weekly Report from Washington for 9/18/16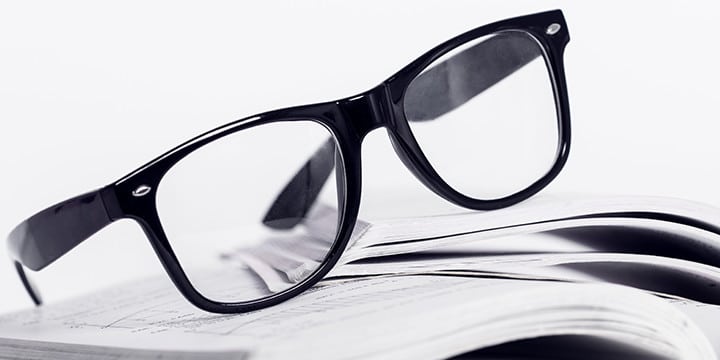 CALENDAR:
The House will return on Tuesday, with first votes scheduled for 6:30 PM. They are scheduled to stay in town through Friday, with no votes after 3 PM.
The Senate will return on Monday, with the first vote scheduled for 5:30 PM on a motion to invoke cloture on a motion to proceed to H.R. 5325, the House-passed Legislative Branch appropriations bill that will serve as the vehicle for the FY17 Continuing Resolution. And they'll stick around just long enough to get that bill passed.
LAST WEEK ON THE HOUSE FLOOR:
On Tuesday, the House took up and passed H.R. 3590, the Halt Tax Increases on the Middle Class and Seniors Act, which would repeal a little-recognized tax increase contained in ObamaCare. Under current law – that is, ObamaCare – individuals may claim an itemized deduction for unreimbursed medical expenses, but only to the extent that the expenses exceed 10 percent of Adjusted Gross Income (AGI). This bill would permanently reduce that threshold back to 7.5 percent, where it stood before the enactment of the ACA in 2010. The bill passed by a vote of 261-147, with 23 Members not voting.
On Wednesday, the House took up and passed H.R. 5226, the Regulatory Integrity Act of 2016, by a vote of 250-171, with 10 Members not voting. This bill would address the problem of executive departments and agencies lobbying the Congress, by directing each federal agency to make information regarding their regulatory actions publicly available in a searchable format on Regulations.gov or on the agency's own website. Agencies would also be required to track the details of all public communications about their pending regulatory actions. And the bill prohibits agencies from lobbying or campaigning in support of proposed rules.
Also on Wednesday, the House took up and passed H.R. 5620, the VA Accountability First and Appeals Modernization Act. The bill passed by a vote of 310-116, with five Members not voting. The bill strengthens whistleblower protections and makes it easier for the Secretary of Veterans Affairs to remove VA employees for performance or misconduct.
And then, last Thursday, as Members were heading out of town, the House took up and passed H.R. 5351, introduced by Rep. Jackie Walorski of IN, to prohibit the transfer of any individual detained at U.S. Naval Station, Guantanamo Bay, Cuba. The bill passed by a vote of 244-174, with 13 Members not voting.
THIS WEEK ON THE HOUSE FLOOR:
So the House will come back Tuesday, and immediately move to take up no fewer than 35 bills on the Suspension Calendar. Yes, that's Tuesday night – because Wednesday morning, they'll be back at it, with another 14 bills scheduled for consideration under Suspension of the Rules. We're not talking about legislation that's TOO serious here – of the 35 bills scheduled for action on Tuesday evening, no fewer than 10 of them will rename U.S. Post offices and federal courthouses.
They will also take up at some point H.R. 5931, Prohibiting Future Ransom Payments to Iran Act, introduced by House Foreign Affairs Committee Chairman Ed Royce. The bill does just what it sounds like, and then some – it declares that the U.S. Government "may not provide, directly or indirectly, promissory notes (including currency) issued by the United States Government or promissory notes (including currency) issued by a foreign government, to the Government of Iran." They'll also likely take up H.R. 5461, the Iranian Leadership Transparency Act, which would require the Secretary of the Treasury to submit a report to the appropriate congressional committees on the estimated total assets under the control of certain senior Iranian leaders. And they may take up H.R. 5719, the Empowering Employees through Stock Ownership Act, which would address the problem of employees of entrepreneurial ventures being unfairly penalized by being assessed tax liabilities on vested stock when they don't have liquid markets to sell their shares by allowing for an additional period of time for employees to defer taxes on exercised stock options, so they can meet their tax obligations.
LAST WEEK ON THE SENATE FLOOR:
The Senate came back into session last Monday afternoon, and Majority Leader Mitch McConnell filed cloture on the motion to proceed to H.R. 5325, the House-passed Legislative Branch appropriations bill that will serve as the vehicle for the FY17 Continuing Resolution. Then the Senate cast its first vote of the week at 5:30 PM, on a motion to proceed to the Inhofe substitute amendment to S. 2848, the Water Resources Development Act. That cloture motion passed by a vote of 90-1, so the Senate went into its up to 30 hours of post-cloture debate time on the amendment.
On Tuesday, there was more speechifyin' – Leader McConnell gave an especially good speech about the continued failings of ObamaCare – and McConnell also began the Rule 14 process for S. 3318, the Consumer Financial Protection Act.
On Wednesday, the Senate voted on the Inhofe substitute amendment, and then voted to invoke cloture on the bill itself, so they could finally consider it. Both the amendment and the cloture motion passed, setting up a Thursday vote on the Water Resources Development Act as amended.
On Thursday, the Senate finally voted on S. 2848, the Water Resources Development Act. The bill passed overwhelmingly, by a vote of 95-3. Leader McConnell set 5:30 PM Monday as the date and time for the Senate's next vote, which will be on a measure to invoke cloture on a motion to proceed to H.R. 5325, the House-passed Legislative Branch appropriations act that will serve as the legislative vehicle for the FY17 Continuing Resolution.
Finally, the Majority Leader began the Rule 14 process on S. 3348, Tax Return Disclosure.
THIS WEEK ON THE SENATE FLOOR:
Having failed to get the FY2017 Continuing Resolution done and out the door, Senate Majority Mitch McConnell wants one thing and one thing only this upcoming week – he wants to pass the C.R. and get out of town. The Senate will vote on a motion to invoke cloture on a motion to proceed to the C.R. first thing when they get back Monday, and then he's hoping he'll have everything figured out. But it's not there yet.
ICANN:
As I mentioned last week, Sen. Cruz held a hearing Wednesday of his Senate Judiciary Committee Subcommittee on Oversight, Agency Action, Federal Rights and Federal Courts. And GOP Sen. John Thune of SD, the Chairman of the Senate GOP Conference – the third-ranking position in the GOP Leadership in the Senate – said he expected that Cruz's legislative language would end up in the FY17 Continuing Resolution, which is still under discussion.
In addition, FYI, Jenny Beth wrote her column for the Washington Times last week on the need to stop the Internet giveaway. It was published on Wednesday, just in time for Sen. Cruz's hearing, and you'll find it in this week's Suggested Reading.
IRS/KOSKINEN IMPEACHMENT:
On Tuesday, GOP Rep. John Fleming of LA, on behalf of himself and GOP Rep. Tim Huelskamp of KS, introduced a privileged motion to bypass the Judiciary Committee and move an impeachment measure directly to the floor. Under the rules of the House, that measure would have to be voted on one way or the other by Thursday. Fleming and Huelskamp, both of whom are members of the House Freedom Caucus, and neither of whom will be Members of the 115th Congress that will convene in January – Huelskamp was defeated in his primary six weeks ago, and Fleming is running for the U.S. Senate in Louisiana – were supported in their effort by the rest of the House Freedom Caucus, which had grown tired of waiting for action by Speaker Ryan, Judiciary Committee Chairman Bob Goodlatte of VA, and the rest of the House GOP leadership team, which had moved at a snail's pace on the matter.
Wednesday, Rep. Trey Gowdy of South Carolina – who counts himself a friend of both Goodlatte and Freedom Caucus Chairman Jim Jordan – sat separately with the two men, one at a time, to see if he could broker a deal of some kind. And by Wednesday evening, the deal had been struck: There would be no vote on the privileged resolution in the two-day time frame. Instead, the House Judiciary Committee would hold a hearing this coming Wednesday, at which IRS Commissioner Koskinen would testify; any vote on impeachment would be delayed until, most likely, after the election. At least, that's what the mainstream media was reporting.
We were told, however, that the promise not to move the privileged motion to a floor vote last week did NOT necessarily mean there would not be an impeachment vote before the election; it just meant there would be no vote last week. Depending on how Koskinen performs at Wednesday's hearing, there might be more oomph behind the drive for impeachment. We'll see.
SCOTUS:
Democrats are hopping mad at Senate Republicans for not moving more of President Obama's judicial nominees through the confirmation process. It's not just Merrick Garland's nomination to the Supreme Court that upsets them, it's the 53 other lower-court judicial nominees that are waiting in limbo that has them steamed. Judiciary Committee Ranking Member Patrick Leahy of VT pointed out that in the last two years of George W. Bush's presidency, the Democratic majority confirmed 68 of his judges. In Obama's last two years, by contrast, the Republican majority under Leader McConnell has confirmed just 22 judges. Of Obama's 54 judicial nominees, 25 are awaiting action on the Senate floor, and another 29 are still waiting for action by the Senate Judiciary Committee.
Republicans Orrin Hatch of UT and John Cornyn of TX respond that Obama has had more judges confirmed than Bush – 327 to 325 – but Democrats complain that that's not a fair comparison, because Obama had about 60 more vacancies to fill.
SPENDING:
I was wrong last week when I wagered that the Senate would pass a C.R. last week that would last through December 9 with funding at current levels and money for a Zika response. There are still enough outstanding items that Senate Majority Leader McConnell could not wrap things up and move the bill to the floor to jam the House. Don't get me wrong – that's still his plan. He just wasn't able to execute it last week.
Here are at least four of the items that are holding up the agreement:
Under current law, the Export-Import Bank needs to have at least three of its five director slots filled before it can approve larger loan guarantees; Sen. Richard Shelby of AL has been using that to effectively neuter the Bank, by maintaining a hold on a nominee's confirmation. So the squishes want to bypass that provision by including language in the C.R. that would allow the Export-Import Bank to approve loan guarantees larger than $10 million without a full quorum of its board in place.
Conservatives want something close to Rep. Richard Hudson's language blocking Syrian and Iraqi refugees until the FBI certifies that the individual refugees have been vetted.
Republicans don't want any of the $80 million slated for Puerto Rico's Zika response to go to Planned Parenthood clinics, while Democrats say they won't support a bill that does NOT give money directly to Planned Parenthood clinics in Puerto Rico.
Cruz's effort to block the Obama Internet giveaway, which Sen. Thune said as recently as Thursday is still part of the negotiations.
LEADERSHIP FIGHTS:
Freshman GOP Rep. Mark Walker of NC has made clear his intention to run for the chairmanship of the Republican Study Committee, which, at one time, served as the conservative conscience of the House GOP Conference but which, in recent years, has played more of a mediating role between House GOP leaders and House conservatives. House Freedom Caucus member Rep. Andy Harris of MD has announced his decision to challenge Walker for the job. Stay tuned.
SUGGESTED READING:
JENNY BETH MARTIN/TEA PARTY PATRIOTS:
WT: Jenny Beth Martin: Stop President Obama's Internet Giveaway
Tea Party Patriots: Jenny Beth Martin: Of IRS Commissioner ' We Want Him Impeached'
WaPo: Impeachment Vote Averted By Promise Of IRS Commissioner's Testimony
Reading Eagle: Impeachment Vote Averted By Promise Of IRS Commissioner's Testimony   
AGENDA:
Hill: This Week: Congress Seeks To Clinch Spending Deal
CLINTON EMAILS:
Politico: Chaffetz Subpoenas FBI For Full Clinton Email Probe File
http://m.washingtontimes.com/news/2016/sep/13/clinton-email-server-attacked-some-frequency/?mkt_tok=eyJpIjoiWkRRNU5tVmtaamswWm1ZdyIsInQiOiJuQVJwVDZXZHJsQzc4dUU4d0taZkhlajJWTHB2YnNDTUtYVmk5M2lITWNpOEtTZGJHN29UV1MrUmhUcUVSZmRmZVFlVmlvRFh2b2hZUzhuOEVSWWFGZis4V2hTQ2NVQnIwcTNzRW9nTzZUST0ifQ%3D%3D
http://m.washingtontimes.com/news/2016/sep/13/pagliano-defies-subpoena-avoid-testifying-clinton-/?mkt_tok=eyJpIjoiWlRnMVlUSm1Zakk0WlRZNSIsInQiOiJBdjhHSXhJOEtqZnpVaDhuem9mYll0b0RnUHRHM1M2eGpVekQ4NXdwclwvYW5RK0wxQ0lcL05iWmRCSDdBMTViSVBZVDllXC9WZ1RPWE5XY1piSk9xaWlDS1wvMUZWZ0V6STNObHRQSDJyVWVYOFk9In0%3D
WE: Clinton Postpones Email Questions Due To Campaign Business
WE: State Ignored 17 FOIA's For Clinton Emails
DEFENSE:
Politico: Bill Allowing 9/11 Suits Against Saudis Sent To Obama
WaPo: Graham Wants to Give More Money To Israel Flouting Deal With Obama
WE: House Approves Bill To Ban GITMO Transfers For Remainder Of Obama's Term
ICANN:
Hill: Cruz To Inject Internet Fight Into Spending Battle
DS: Congress Must Act Now To Avert Foreign Control Of Internet Conservatives Say
Bloomberg: Cruz's Internet Crusade Gains Steam In US Funding Debate
Senate Judiciary: Protecting Internet Freedom: Implications of Ending U.S. Oversight of the Internet
IMMIGRATION:
Politico: Obama Raises Refugee Goal To 110,000 Infuriating GOP
IRAN:
WE: House Moves To Ban Ransom Payments To Iran
IRS:
HuffPo: Freedom Caucus To Force Vote On IRS Commissioner Impeachment
Hill: GOP Lawmaker Moves To Force Vote On IRS Impeachment
Townhall: Republican Representatives Try To Force Vote On Impeachment Of IRS Commissioner
CRC Connection: House Republicans Offer Resolution To Impeach IRS Chief
Politico: GOP Negotiators Reach Deal To Postpone IRS Impeachment Vote
NYT: Republican Deal Averts Vote On Impeaching Head Of IRS
DS: Why Freedom Caucus Cut Deal With GOP Leadership Canceling Vote To Impeach IRS Chief
OBAMACARE:
Hill: Democrats Fear They Made A Mistake Passing ObamaCare Provision
SCOTUS:
Hill: Tensions Rise Over Judicial Nominees
SPENDING:
Hill: Government Funding Talks Stall
Hill: Congress Moves Toward Bill To Avoid Shutdown
RC: No Spending Deal Yet As Leaders Leave White House
Hill: Reid: 'Lots of Problems With Funding Bill'
Hill: Senate Funding Bill Slips Into Next Week
National Journal: Why GOP Leaders Decided Not To Pick A Funding Fight
Hill: Ryan Seeks To Avoid Boehner Fate On Omnibus
Hill: GOPers Fear Trillion Dollar Vote Is Inevitable
LEADERSHIP:
MC: Andy Harris to Run Again For RSC Chairmanship
Hill: RSC Candidate Snags Key Endorsements
RC: House Members Seek Rules Changes Ousting Speaker, Moments Of Silence