Tea Party Patriots Weekly Report from Washington for 9/11/16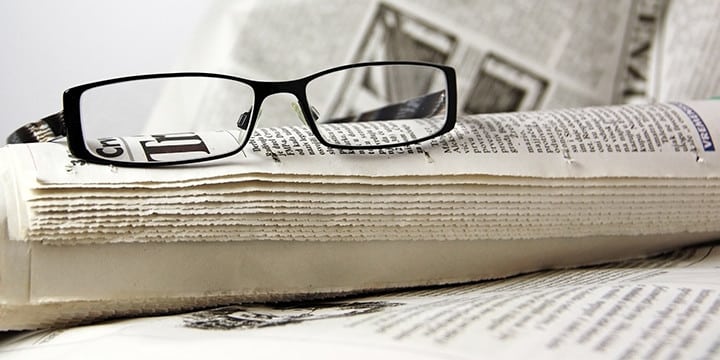 CALENDAR:
The House will return on Monday, with no votes scheduled before 6:30 PM, and will stay in session through Friday, with no votes scheduled after 3 PM.
The Senate will return on Monday, September 12, with the first vote scheduled for 5:30 PM on a substitute amendment offered by GOP Sen. Jim Inhofe to S. 2848, the Water Resources Development Act. The Senate is looking to get out of town as fast as it can, so I wouldn't be surprised if they get their votes done and leave before the end of the week. And then we won't see them in town again until after the November election.
LAST WEEK ON THE HOUSE FLOOR:
The House last week took up and passed H.R. 5063, the Stop Settlement Slush Funds Act, by a vote of 241-174. The bill was introduced after a 20-month investigation by the House Judiciary Committee found that the Obama Administration's Department of Justice was taking funds derived from the settlements the Administration reached with various financial institutions in the wake of the 2008 Wall Street meltdown and directing them not to the U.S. Treasury, but to left-wing advocacy groups like La Raza and NeighborWorks, organizations that were neither parties to the case nor victims of the banks' actions. In other words, the Administration was using non-appropriated funds and directing them to their lefty friends. The bill would prevent that in the future by ensuring that in the future, settlement money goes either directly to victims or to the Treasury, and would apply to all government agencies, not just the DOJ.
Later, the House took up and passed H.R. 2357, the Accelerating Access to Capital Act, by a vote of 236-178. And then the House took up and passed H.R. 5424, the Investment Advisers Modernization Act, by a vote of 261-145.
On Friday, the House took up and passed Texas GOP Sen. John Cornyn's S. 2040, the Justice Against Sponsors of Terrorism Act (JASTA), by unanimous voice vote. This bill would amend the Foreign Sovereign Immunities Act to allow victims of terrorism to seek judicial redress against foreign governments that aid and abet terrorist attacks on U.S. soil. Everyone knew this was directed at one foreign government – that of Saudi Arabia. Fifteen of the 19 men who hijacked planes on 9/11 were nationals of Saudi Arabia. The bill had already passed the Senate by unanimous consent back in May, and the President had threatened to veto it – and it passed despite that threat. I cannot guarantee you that the President will go ahead and veto it, because it looks like this would be the first veto override of his Administration.
THIS WEEK ON THE HOUSE FLOOR:
The House will return on Monday evening, and move to begin taking up 19 bills on the Suspension Calendar. Then they'll move on Tuesday, Wednesday and Thursday to take up some bills dealing with stopping middle-class tax hikes, and the Veterans Administration, and they'll also try to take up H.R. 5351, to prohibit the transfer of any individual detained at the U.S. Naval Station at Guantanamo Bay, Cuba.
LAST WEEK ON THE SENATE FLOOR:
The Senate returned on Tuesday, the day after Labor Day, and immediately took up H.R. 2577, the Military Construction/Veterans Affairs/Zika funding bill, but Democrats continued to filibuster it. Cloture failed by a vote of 52-46. Then Majority Leader McConnell tried to invoke cloture on H.R. 5293, the Defense Appropriations bill, but cloture failed on that bill, too, by a vote of 55-43.
Later that day, Leader McConnell began the Rule 14 process on H.R. 3231, the Federal Intern Protection Act, which may be taken up by Congress in anticipation of a Hillary Clinton victory in the November election. And then Leader McConnell moved to proceed to S. 2848, the Water Resources Development Act, which contains funding for a response to the Flint, Michigan water crisis.
On Wednesday, there were no roll call votes in the Senate. But Leader McConnell did begin the Rule 14 process on two pieces of legislation – S. 3296, offered by Sen. John McCain, called the Protection from ObamaCare Monopolies Act, which would repeal the individual mandate in ObamaCare in any county where there are not at least two insurance companies offering competing plans on the ObamaCare exchanges, and S. 3297, offered by Sen. Tom Cotton, called Relief from ObamaCare Mandate, which would exempt from the individual mandate any individual or family whose premium has increased by more than 10 percent over the previous year's premiums.
That dovetailed nicely with the Senate agenda for the following day, Thursday, which apparently was "ObamaCare Day." The Senate resumed consideration of S 2848, the Water Resources Development Act, but Leader McConnell spent most of his time talking about ObamaCare and its most current failings, and the Senate GOP Communications Center put out six different documents on various aspects of ObamaCare's failures.
That continued on Friday, as the Senate GOP Communications Center put out another document about ObamaCare's failures. After voting 92-0 to confirm a new U.S. Ambassador to Brazil, the Senate was gone for the weekend.
THIS WEEK ON THE SENATE FLOOR:
As I mentioned, the Senate is looking to get out of town as fast as they can. There are 24 Republican Senate seats up, and Senators have the habit of thinking that the more time they spend on the campaign trail, the greater the likelihood that they'll get themselves reelected.
There are really only two legislative items the Senate has to deal with before they leave – finding a way to keep the government open past September 30, and bringing to a successful conclusion whatever it is they decide they're going to do about funding an emergency response to the Zika problem.
Majority Leader Mitch McConnell made clear in remarks last week that he believes he can cut a deal with Minority Leader Harry Reid to keep the government funded through December 9. And Reid has made clear that he, too, thinks HE can cut that deal on behalf of his Democrat colleagues. And given that Majority Leader McConnell wants to remain Majority Leader McConnell, and believes the more campaign time he can squeeze out of the next 58 days for his in-cycle GOP colleagues the better, he is, shall we say, highly motivated to get them out of Washington and back on the campaign trail, even if that means jamming the House. I'll bet dollars to donuts that he finds a way to bring up and pass a Continuing Resolution later this week that does two things – funds the government through December 9 at current funding levels with a minimum of extraneous provisions, save one – Zika funding that will meet Harry Reid's approval. That will pass on Thursday or Friday, the Senate will throw that hot potato at the House, and then they'll all scram.
IRS:
Before the House left for its seven-week district work period (read: half of July and all of August recess), Congressmen John Fleming and Tim Huelskamp introduced a privileged resolution calling for the impeachment of IRS Commissioner John Koskinen. A privileged resolution must be addressed within two legislative days, but those two legislative days expired over the course of the July/August recess, so they're considering introducing it again if they don't receive promises to their satisfaction from Speaker Ryan. Ryan has as yet given them no such assurances, so they may introduce a similar privileged resolution as early as this coming week.
Last Wednesday, in an attempt to stave off a losing vote on being impeached, IRS Commissioner John Koskinen met with members of the liberal Republican Tuesday Group. Darrell Issa then invited him to address the Republican Study Committee, which was meeting nearby. Koskinen actually lobbied these two House Republican caucuses against impeaching him. His argument was a) he didn't do it, b) even if he did, he had not been given the chance to respond to the charges against him (which, actually, was not true – he was invited to but failed to show up for a House Judiciary Committee hearing on just this topic earlier in the year, claiming that he did not have enough notice to put together a defense).
Speaker Ryan has set a House GOP Conference meeting this coming week to discuss whether or not the House GOP should move forward on impeaching Koskinen.
SPENDING:
As I mentioned above, the Senate wants to get out of town, and it looks like everything is in place for a simple short-term Continuing Resolution that will fund the government at current spending levels through December 9. That would give the Congress about four weeks in the post-election Lame Duck session to figure out how to fund the government for the rest of the fiscal year through September 30 of next year.
The House is going to get screwed on this. A significant number of House Republicans – led by our friends in the House Freedom Caucus – do NOT want a short-term CR passed, because they do NOT want a Lame Duck session at all. They know that Lame Duck sessions are where all the really bad stuff happens, because leaders of both parties on both sides of the Capitol can count on the votes of departing Members to muscle together a 218-and-60-vote coalition.
So the conservatives in the House want a CR that would last through March of next year, so that the new Congress and new president would have a few months to hammer out a spending bill that would fund the government through September 30 of next year. They're not going to get that – Speaker Ryan has made fairly clear that he's not about to move that legislation, because he knows it will go absolutely nowhere in the Senate, because Harry Reid would filibuster it. So instead Ryan will put up a CR that funds the government at current spending levels through December 9, to match the bill the Senate will likely pass at the end of next week. And he'll do it that way even if he has to rely on Democrat votes to get to 218, which means he may have to accept some Democrat funding priorities.
Members of the House Freedom Caucus recognize this. And rather than force Speaker Ryan to rely on Democrat votes to get to 218, they've discussed with him a different option – the option of throwing him their votes in exchange for inclusion of some conservative spending priorities instead. That is, they think, if he's going to have to accept somebody else's spending priorities, why shouldn't it be something that comes from the right, rather than from the left? Of course, he's going into this with the knowledge that if his goal is to get something that can pass the House AND the Senate, he's got to take Harry Reid and Mitch McConnell into account, so it couldn't be something that Reid would feel he could object to.
Right now, it looks like that funding priority might be a measure offered by Rep. Richard Hudson – H.R. 3999, the American SAFE Act of 2015. The bill would prohibit a covered refugee – that is, a refugee from Syria or Iraq – from being admitted to the United States until the Department of Homeland Security certified to Congress that such individual is not a security threat to the U.S. And the FBI would have to certify that each refugee has received a thorough background investigation.
Here's a sticking point: Congressman Hudson's bill was already brought up in the Senate, and Harry Reid successfully blocked it, holding 43 Senate Democrats together to sustain a filibuster last January. Now, would Reid be able to hold 43 Senate Democrats together to filibuster a spending bill that had Congressman Hudson's bill embedded in it? I don't know. But if I were a legislative aide in the GOP leadership offices on the Hill, I'd be licking my chops at the prospect of watching Harry Reid explain why he's willing to shut down the government to let uninvestigated Syrian and Iraqi refugees enter the United States. But we know I don't think the way legislative aides in GOP leadership offices think, so don't count on them thinking that way. Stay tuned.
SUGGESTED READING:
CLINTON EMAILS:
DC: Hillary Didn't Know Giant Letter C In Emails Meant Confidential
WSJ: FBI Documents Show Hillary Clinton Used Many Email Devices
TWS: The Curious Case Of Cheryl Mills
WE: Did Team Clinton Destroy Evidence Under Subpoena?
Hill: Cornyn: Clinton Duped Congress During Confirmation
WE: 21 Things We've Learned From FBI  Notes On Clinton's Emails
NRO: Hillary Clinton's Mind Boggling FBI Interview – What Was Cheryl Mills Doing There?
DC: Obstruction Of Justice: Chaffetz Requests Independent Review Of FBI Evidence
DC: House Sets Clinton Email Hearings – Audio
http://blogs.wsj.com/washwire/2016/09/06/gop-congressman-jason-chaffetz-requests-new-investigation-into-clinton-email-deletion/?mkt_tok=eyJpIjoiWXpBM1lqSTVNVE16T1RVeiIsInQiOiJqdGQxNzV2R0dzM1wvS21xc0lMWXBKVEt3Qlkxb2NqcW9TMXRjTzV2WU5EQVFUeW5IQ3E0SFpJZHlJQjVQQ0JWdHo3T3ExcEtreU00ZXQyVEQzc3RhNSt6MmVSTTlwQVN4WTNnc1l6YmVcL1BRPSJ9
ICANN:
WSJ: Internet Giveaway To The UN
Politico: Cruz Slams Obama For 'Internet Giveaway'
MC: Internet Governance Transition Meets GOP Opposition
Hill: Cruz To Inject Internet Fight into Spending Battle
IRAN:
WE: House Republicans Plan Vote Against Obama's Ransom Payment To Iran
Reuters: US, Others Agree 'Secret' Exemptions For Iran After Nuclear Deal: Think Tank
Politico: House GOP Will Vote To Bar Ransom Payments
Hill: US Military: Iranian Behavior Getting Worse in Persian Gulf
IRS:
Hill: House Faces Fight Over Impeaching IRS Commissioner
Politico: Senate GOP Plots Way To Dodge Koskinen Impeachment
WT: IRS Refuses To Abandon Targeting Criteria Used Against Tea Party, Conservative Groups
WaPo: George Will: Congress Should Impeach the IRS Commissioner — or Risk Becoming Obsolete
RC: Freedom Caucus To Force Vote on IRS Impeachment Next Week
OBAMACARE:
Hill: BlueCross BlueShield Urges Congress To Protect ObamaCare Insurer Fund
WSJ: Make Democrats Own ObamaCare
SCOTUS:
NPR: 170-Plus Days and Counting: GOP Unlikely To End Supreme Court Blockade Soon
Hill: Senate Dems To Hold Up Committee Hearings in Supreme Court Protest
RC: Schumer Calls Progressive Supreme Court His 'Number One Goal'
Hill: Senate Dems To Hold Committee Hearings In Supreme Court Protest
NPR: 173 Days And Counting: GOP Unlikely To End Supreme Court Blockade Soon
SPENDING:
Hill: Senate Braces For Shutdown Fight
Morning Consult: The Coming Week: For Congress, It's About Getting Out On Time
Politico: Republicans Under Duress As Congress Returns
Hill: GOP Drops Hints In Budget Showdown
Politico: Freedom Caucus Weighs Syrian Refugee Fight On Must-Pass Spending Bill
Hill: Debate On Iran Sanctions Reignites
Hill: Senate Leader Set To Jam House Conservatives In Spending Fight
Hill: Senate Dems Reject Zika Funding
RC: Hawkins: What Is A Continuing resolution?
Politico: House GOP Clashes Over Plan To Avert a Government Shutdown
Hill: This Week: Congress Moves Toward Bill To Avoid Shutdown
TERRORISM:
Politico: Suing The Saudis: House GOP Pressed To Pass 9/11 Bill
WSJ: The Folly Of Fighting Terrorism By Lawsuit
Hill: House To Vote Friday On Bill Allowing 9/11 Lawsuits Against Saudi Arabia
Politico: Obama Faces First Potential Veto Override of His Presidency
TRANS-PACIFIC PARTNERSHIP:
AP News: Obama Makes Trade Deal Top Priority In Remaining Months
Hill: Obama Keeps Lame Duck Hope Alive For Trade Deal
CNN: Obama Pushes Trade in Asia But Has 2016 Killed The TPP?
LEADERSHIP:
Hill: Ryan Faces New Pressures From House Conservatives
Politico: Freedom Caucus Eyes Biggest Power Grab Since Boehner
MISCELLANEOUS:
WSJ: Look Who's Getting That Bank Settlement Cash
BuzzFeed: House Majority Leader Says Democrats will Be Punished For Gun Control Protest