Tea Party Patriots Weekly Report From Washington for 8/7/17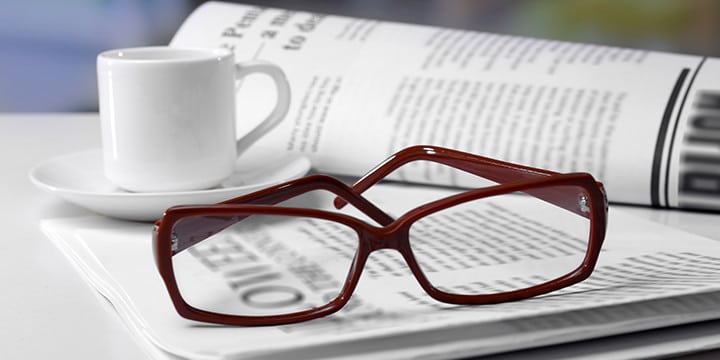 CALENDAR:
The House and Senate have both left for their August recess, and will not return until Tuesday, September 5.
LAST WEEK ON THE SENATE FLOOR:
The Senate returned on Monday and voted to invoke cloture on the nomination of Kevin Newsom of Alabama to be a U.S. Circuit Judge for the 11th Circuit.
The Senate also finally began to break the confirmation logjam on Monday. By voice vote – meaning a Unanimous Consent Agreement had been reached between Majority Leader Mitch McConnell and Minority Leader Chuck Schumer – the Senate confirmed 103 military promotions or confirmations.
The confirmation blockade had existed, said Schumer, because Republicans had early on announced they were going to try to repeal ObamaCare via reconciliation, meaning there was no need for Democrat votes, meaning there was no need for Democrat input. Now that the threat of repeal had been dealt with, the Democrats could let the Senate go back to its more typical working schedule.
On Tuesday, the Senate voted by 92-5 to confirm Christopher Wray to serve as the new Director of the Federal Bureau of Investigation. Then the Senate voted to confirm Kevin Newsom to serve as a U.S. Circuit Judge for the 11th Circuit.
On Wednesday, the Senate voted by 50-48 to invoke cloture on the nomination of Marvin Kaplan of KS to be a Member of the National Labor Relations Board. Then the Senate voted by the same 50-48 margin to confirm Kaplan to that position on the board of the NLRB.
The confirmation bandwagon continued rolling on Wednesday, with unanimous consent or voice vote confirmations of another eight appointees to serve at the Pentagon.114, the VA Choice bill that passed the House the previous week, was passed by unanimous consent, as were a number of lesser bills.
S. 114, the VA Choice bill that passed the House the previous week, was passed by unanimous consent, as were a number of lesser bills.
On Thursday, the Senate voted by 79-17 to confirm Dan Brouillette of TX to be Deputy Secretary of Energy.
And the Unanimous Consent hits just kept a-comin'. On Thursday, the Senate passed another 10 bills by unanimous consent or voice vote. And then the Senate began to roll out the confirmations again – by unanimous consent, 18 State Department nominees were confirmed, as were four from the Senate Banking Committee's jurisdiction, two from the Intelligence Committee, five from the Treasury Department, two from Homeland Security, two at the FCC, seven from the HELP and Finance Committees, six from the Department of Justice, six from Veterans Affairs, and 10 from Transportation and Commerce.
Two more nominees appointed to the Federal Energy Regulatory Commission were then confirmed by unanimous consent.
Later on Thursday, the Senate voted by 94-1 to pass H.R. 2430, a bill to reauthorize Food and Drug Administration user fees.
And then, after announcing that the Senate would convene pro forma sessions, with no business conducted, every three days beginning on August 4 and continuing through September 1, the Senate went into its August recess one week later than originally planned but one week earlier than Leader McConnell had announced a few weeks ago, when he said the Senate would give up the first two weeks of its planned five-week August recess.
APPOINTMENTS/CONFIRMATIONS:
FBI Director Christopher Wray was sworn in Thursday after his confirmation vote.
As for the vacancy at the Department of Homeland Security created when former Marine Lt. Gen. John Kelly agreed to move to the White House to take on the job of serving as President Trump's chief of staff, no nomination has yet been forthcoming. According to news reports, current Energy Secretary Rick Perry is under consideration for the job.
IMMIGRATION:
On Wednesday, President Trump appeared at the White House with Senators Tom Cotton of AR and David Perdue of GA to promote their new bill to cut legal immigration in half and re-cast the nation's immigration regime into one which prioritizes economic benefit to America rather than family unification. The bill's sponsors said this would be the biggest change to the immigration system in half a century.
Later, at the regular White House press briefing, Domestic Policy aide Stephen Miller got into a dust-up with Glenn Thrush of The New York Times and Jim Acosta of CNN. It made for quite entertaining video, and you'll find a link to it in the suggested reading if you haven't already seen it.
JUSTICE:
On Friday, Attorney General Jeff Sessions held a press conference to announce a crackdown on government leakers of classified intelligence. Given that this press conference occurred just one day after The Washington Post had published the classified transcripts of President Trump's January phone calls with the Mexican President and the Australian Prime Minister, the timing could not have been better.
Even Democrats on Capitol Hill recognize the problem of leaks has grown far worse than it was under previous administrations. President Trump tweeted on Saturday indicating that he was pleased Attorney General Sessions had held the press conference.
OBAMACARE:
President Trump last Monday tweeted, "If ObamaCare is hurting people, & it is, why shouldn't it hurt the insurance companies & why should Congress not be paying what public pays?" That was his second tweet in two days mentioning Congress' illegal special exemption from ObamaCare, and it became a focus of attention among conservative media. Both The Wall Street Journal and National Review editorialized in favor of repealing the illegal special exemption, and others joined our years-long call for its repeal.
The President still has not made a decision, but it's clearly on his mind.
RUSSIA PROBE:
The big news of the week on the Russia probe front was the news that Special Counsel Robert Mueller has now impaneled a grand jury in the District of Columbia. That means we now have proof of two things: first, that this is now a criminal investigation, and not a counter-intelligence investigation, because you don't impanel grand juries for counter-intelligence investigations; second, Mr. Mueller doesn't like having to fight DC traffic to get all the way to the federal courthouse in Alexandria, VA, where there's already been a grand jury impaneled to investigate the Michael Flynn material.
Other than that, this is not surprising. It does not mean any indictments are imminent, or even planned. Grand juries are useful investigative tools, because they can issue subpoenas and compel the production of evidence.
One other thing to keep in mind about grand juries – the media often refers to their work as "secret." That's half-correct. Grand jurors are under an obligation not to say anything to anyone about their work, and prosecutors are under obligation not to say anything to anyone about their investigations. But witnesses who testify before grand juries are perfectly free to speak about their experiences, including sharing what questions were asked and how they answered them. So bear that in mind in the coming months, when we hear about "leaks" from the grand jury deliberations. They may not be leaks at all.
RUSSIA SANCTIONS:
On Wednesday, President Trump signed into law H.R. 3364, the Countering America's Adversaries Through Sanctions Act, which became Public Law 115-44. During the signing ceremony, the President criticized Congress for passing the law, arguing that it limits his executive power and his ability to negotiate with foreign governments.
The law limits the president's ability to lift sanctions on Russia or return to Moscow the diplomatic compounds seized by the Obama Administration in response to Russian meddling in our 2016 election.
WHITE HOUSE:
Last Monday, retired Marine Lt. Gen. John Kelly officially took over as White House Chief of Staff. One of his first actions was to fire Anthony Scaramucci from his position as White House Communications Director, a job Scaramucci hadn't yet technically assumed – he wasn't supposed to join the White House staff officially until the middle of August, when the paperwork on the sale of his company was supposed to have been finalized.
Apparently, Gen. Kelly didn't take kindly to Scaramucci's interview with The New Yorker's Ryan Lizza. Press reports indicate he believed the language used was beneath the dignity of the White House, and Kelly believed Scaramucci would never be able to recover inside the White House. When the Trump children turned against Scaramucci in the wake of the interview, the writing was on the wall – and Gen. Kelly delivered the bad news to Scaramucci.
Kelly is reported to have begun the process of instilling a sense of military-style discipline in the White House. He's drastically cut back on the number of people with so-called "walk in" privileges, and even Ivanka and Jared now make an appointment to see the President.
Another thing Gen. Kelly took care of on his first day on the job, according to press reports, was to call Attorney General Jeff Sessions and tell Sessions that he need not worry about his own personal job security – Kelly said the President was not going to fire him or ask him for his resignation. That, combined with Sessions' Friday press conference announcing stepped-up investigations of leaks that the President very much wanted to see seems to have quelled that fire, at least for now.
SUGGESTED READING: 
JENNY BETH MARTIN/TEA PARTY PATRIOTS:
WT: Jenny Beth Martin: Calling Trump: Remove Congress' Illegal Exemption From ObamaCare Now
NYT: Trump Keeps His Conservative Allies Closest
AP: Attorney General Jeff Sessions Announces Broad Crackdown on Leaks
Wilson Times: Our Opinion: Congress' Exception To ObamaCare Rules Must Come To An End
AGENDA:
Hill: Senate GOP Eyes End To August Session
Politico: Congress Passes $3B Expansion Of GI Bill Benefits
Hill: Senate Passes Key FDA Funding Bill
MC: Senate Passes 'Right-To-Try' Bill, Reauthorizes FDA User Fees
APPOINTMENTS/CONFIRMATIONS:
BuzzFeed: Trump Is Winning On Judges
Politico: Senate Confirms Wray To Lead FBI
Hill: Senate Confirms Trump's FBI Director Nominee
Politico: Trump Gives Ex-Im Pick A Chance To Rescue Nomination
WSJ: Senate Confirms Slew Of Trump Administration Nominees
WaPo: Senate Confirms Dozens, Yet Trump's Appointees Lag as Personnel Choice Withdraws
DEBT CEILING:
Politico: Mnuchin Pushes For 'Clean' Debt Ceiling Boost
WaPo: Debt Ceiling Talks Between White House And Senate Break Up With No Progress
Politico: GOP Clash Looms Over Raising The Debt Ceiling
Business Insider: Trump's Budget Director Has Caved On One Of The Biggest Fights In Washington
IMMIGRATION:
Axios: Behind The White House Immigration Plan
WT: Trump Endorses Merit-Based System That Would Cut Legal Immigration by Half
Politico: WH Aide Hits CNN Reporter for Having a 'Cosmopolitan Bias'
Hill: Immigration Battle Brewing In The GOP
AZ Central: Senator McCain Aims To Revive Immigration Reform When He Returns To Congress
MJS: House Speaker Paul Ryan Casts Doubt on President Donald Trump's Plan To Cut Illegal Immigration
JUSTICE:
WaPo: For Trump And Sessions A Warm Beginning Turned Into An Icy Standoff
WFMZ News: Sessions Intends To Hold On To The Job He Loves
WT: Justice Department Cracks Down on Leaks in Trump White House
Hill: DOJ Warns Media Could Be Targeted In Crackdown On Leaks
Hill: Trump Critics Say Latest Leaks Go Too Far
Daily Beast: Team Trump Sics Spy Hunters on Leakers
Politico: Trump Praises Sessions for 'Taking Action' Against Leaks
OBAMACARE:
Politico: Centrist Lawmakers Plot Bi-Partisan Health Care Stabilization
WE: Explaining Trump's Tweets Does Congress Get Special Treatment Under ObamaCare?
NRO: President Trump Must End Illegal ObamaCare Payments To Congress And Insurers
Spectator: ObamaCare: Time For Trump To Make Congress Share Our Pain
Breitbart: Trump Takes A Populist Turn On Health Care, Puts Insurance Companies And Congress On Notice
RC: Trump's Threats To Lawmakers On Health Care Face Complications
WT: Conservatives Challenge Trump To Revoke ObamaCare Subsidies for Members of Congress
DS: How Trump Could Force Congress and ITs Staff To Live Under ObamaCare
Hill: Senate Panel To Hold Bi-Partisan Hearings On Health Care
WSJ: The Coming ObamaCare Bailout
Politico: Lawmakers Unmoved By Trump Threat To Ax Money For Their Insurance
Axios: Insurer Wins $52 Million in ACA Payment Lawsuit
RUSSIA PROBE:
WaPo: Trump Dictated Son's Misleading Statement On Meeting With Russian Lawyer
Politico: Sanders: Trump 'Weighed In' On Initial Statement About Son's Russia Meeting
WSJ: Special Counsel Mueller Impanels Washington Grand Jury In Russia Probe
Politico: Mueller Taps Washington Grand Jury In Russia Probe
NRO: Sources Say Mueller Has A Grand Jury, Others Say It's Just An OK One
NRO: Mueller's Grand Jury: What It Means
Politico: Trump Rallies His Base Against Russia Probe
RUSSIA SANCTIONS:
Hill: Trump Lashes Out While Signing Russia Sanctions Bill
TAX REFORM:
Bloomberg: House Republicans Recommit To Passing Tax-Law Overhaul This Year
Politico: McConnell Plans To Pass Tax Bill With Just GOP Votes
Politico: Senate Democrats Set Conditions For Tax Reform
WaPo: Action On Trump's Tax Cut Plan Could Be Delayed Until Next Year
WHITE HOUSE: 
NYT: Sage Advice From The 'Gold Standard' Of White House Chiefs Of  Staff
WaPo: Anthony Scaramucci Removed As White House Communications Director
CNN: Stephen Miller Could Take on a WH Communications Role
NYT: White House Purging Michael Flynn Allies From National Security Council
Hill: Senate Blocks Trump From Making Recess Appointments Over Break
https://www.washingtonpost.com/world/national-security/you-cannot-say-that-to-the-press-trump-urged-mexican-president-to-end-his-public-defiance-on-border-wall-transcript-reveals/2017/08/03/0c2c0a4e-7610-11e7-8f39-eeb7d3a2d304_story.html?utm_term=.96944b76aca9
MISCELLANEOUS:
Politico: Sasse Rebuffs Heritage For Top Job
RC: Flake Reflects On Rise Of Trump In New Book
AZCentral: 7 Things In Flake's Book That Could Haunt His Re-Election Campaign
WSJ: How To Make The Senate Work Again
TH: GOP Donor Sues Party for Not Keeping ObamaCare Repeal Promises