Tea Party Patriots Weekly Report from Washington for 7/17/17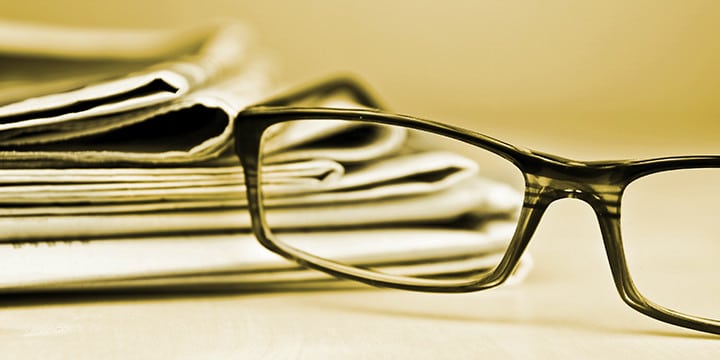 CALENDAR:
The House will return on Monday, with the first votes scheduled for 6:30 PM. The House will stay in session through Thursday, with the last vote scheduled to be no later than 3 PM.
The Senate will return on Monday, with the first vote set for 5:30. The Senate is also scheduled to stay in session through Friday.
LAST WEEK ON THE HOUSE FLOOR:
The House came back into session on Tuesday, and voted to pass two bills on the Suspension Calendar.
On Wednesday, they passed two more bills – one of them under Suspension of the Rules.
On Thursday, the House took up H.R. 2810, the Fiscal Year 2018 National Defense Authorization Act (NDAA). The bill provides $621.5 billion for base budget requirements and another $74.8 billion in Overseas Contingency Operations (OSO) funding. To put that in context, President Trump's request for Pentagon spending next year was only $603 billion, and the Sequester spending level set by the 2011 Budget Control Act is just $549 billion, about $72 billion less than the bill authorizes. So to get this bill, or something like it, through the Senate, Republicans will have to cut a deal with Democrats that will probably involve breaking the Sequester spending caps once and for all, and letting domestic discretionary spending rise at least somewhat – if not a dollar-for-dollar increase, at least one dollar of extra spending for domestic spending for every two dollar increase in defense spending.
After voting on 21 amendments over two days – five of which passed, and were added to the bill – the vote on final passage was 344-81, with 117 Democrats crossing party lines to vote in support of the bill, and 8 Republicans voting "no."
During consideration of the bill, the House defeated an amendment offered by Rep. Trent Franks of AZ that would have required the Pentagon "to identify Islamic leaders who preach beliefs versus those who espouse extremist views," which opponents said is unconstitutional and would lead to the targeting of Muslims. The amendment was defeated on a vote of 208-217, with 27 Republicans voting "no." An amendment offered by Rep. Vicky Hartzler of MO that would have prohibited the Pentagon from paying for gender-transition surgeries was defeated by a vote of 209-214, with 24 Republicans voting to kill it.
And then they were done.
THIS WEEK ON THE HOUSE FLOOR:
The House will return Monday, with the first vote scheduled for 6:30 PM. They plan to take up three bills under Suspension of the Rules.
Expect floor action this week on H.R. 2883, the Promoting Cross-Border Energy Infrastructure Act; H.R. 2910, the Promoting Interagency Coordination for Review of Natural Gas Pipelines Act; H.R. 218, the King Cove Road Land Exchange Act; and H.R. 806, the Ozone Standards Implementation Act of 2017.
LAST WEEK ON THE SENATE FLOOR:
The Senate came back into session on Monday last week and voted to confirm Neomi Rao to be Administrator of the Office of Information and Regulatory Affairs at the Office of Management and Budget. The vote to confirm was 54-41. Then the Senate voted to invoke cloture on the nomination of David Nye of ID to be the U.S. District Judge for the District of Idaho.
On Tuesday, Majority Leader McConnell announced that he would keep the Senate in session the first two weeks of August, thereby cancelling 40 percent of the Senate's August recess.
On Wednesday, the Senate voted to confirm David Nye to be the U.S. District Judge in Idaho. The Senate also voted to invoke cloture on the nomination of William Hagerty of TN to serve as U.S. Ambassador to Japan.
On Thursday, the Senate voted by 86-12 to confirm William Hagerty of TN to serve as U.S. Ambassador to Japan. And Leader McConnell began the Rule 14 process on H.R. 2430, the House-passed FDA Reauthorization Act, so he can bring it directly to the floor.
Of course, the big news in the Senate on Thursday was the release of Majority Leader McConnell's updated version of the Better Care Reconciliation Act, about which we'll speak more in a moment.
And then they were done.
THIS WEEK ON THE SENATE FLOOR:
The Senate will come back into session Monday, with the first vote set for 5:30 PM, with a vote to invoke cloture on the nomination of Patrick Shanahan of WA to serve as Deputy Secretary of Defense.
Sen. John McCain of AZ underwent surgery Friday to remove a blood clot from his eye, and will miss a week's work. Consequently, Majority Leader McConnell has announced that the vote on the motion to proceed to consideration of the Better Care Reconciliation Act, version 2.0, which had originally been scheduled for Tuesday, will be delayed at least a week. And the week will be taken up with confirmation votes.
APPOINTMENTS/CONFIRMATIONS: 
In addition to the confirmations discussed above, FBI Director nominee Christopher Wray had his confirmation hearing before the Senate Judiciary Committee last Wednesday. By all accounts, his testimony was reassuring to the assembled Senators, and I don't anticipate any trouble for his confirmation.
That's the good news. The bad news is, the Trump Administration is running well behind previous administrations in terms of nominating and confirming its political appointees. So far, President Trump has nominated 197 people, of whom 48 have been confirmed.
To put that in context, by July 11, 2009, President Obama – with a Senate controlled by Democrats – had nominated 356 individuals, and had confirmed 200 of them. As of July 11, 2001 – with a Senate then controlled by Republicans – George W. Bush had nominated 296 individuals, of whom 149 had been confirmed.
DEBT LIMIT:
The Wall Street Journal reported Friday that congressional Republicans are considering tying "Veterans Choice," a popular program that lets military veterans receive medical care outside the VA system, to the debt ceiling increase as a sweetener. President Trump has already signed legislation earlier this year that eliminated the scheduled August 7 expiration for the program, and extended the authorization until the program runs out of the $10 billion that Congress appropriated back in 2014. That account had just $821 million in it in mid-June, according to the VA Secretary, so it's likely Congress will act on the program before leaving town for the August recess. No final decision has yet been made.
OBAMACARE:
On Thursday, Senate Majority Leader McConnell released his Better Care Reconciliation Act, version 2.0. The news was mixed, at best.
The updated bill still does not repeal some of ObamaCare's worst parts, like the insurance company mandates – the parts of ObamaCare that are really driving up prices for insurance. Health insurance companies would still be required to issue policies that had a government-approved package of "essential health benefits," would still be required to issue policies to anyone with pre-existing conditions, and still would not be able to charge less for healthy people than for sick people.
The bill maintains some of ObamaCare's most odious and counterproductive taxes, including the 3.9 percent net investment tax and the 0.9 percent Medicare surcharge.
Oh, it has good parts – it repeals the individual and employer mandates, it repeals most (but not all) of ObamaCare's massive tax hikes, and it contains a Medicaid reform plan that is the most significant entitlement reform in a generation. In fact, the Medicaid reform alone makes this bill awfully attractive for conservatives concerned about federal spending – for the first time, the bill would remove Medicaid's status as an entitlement program, and would curtail federal funding of the program over the long term by switching from a matching grant (where the federal government matches state spending on a sliding scale from 1:1 to 3:1 in traditional Medicaid, and 9:1 under the terms of ObamaCare's Medicaid expansion) to either a block grant or a per capita grant, letting the states decide how best to use the funds for its own Medicaid population.
The revised bill would lower out-of-pocket costs for individuals in the market by allowing them to pay their health insurance premiums from pre-tax dollars out of a Health Savings Account. That's significant.
Even better – thanks to pressure YOU helped bring to bear – it includes language very similar to the Cruz-Lee "Consumer Freedom" amendment that would allow any insurance carrier that offers at least one ObamaCare-compliant health plan to also offer new plans off the exchanges that would not be required to meet all of ObamaCare's regulations, and could be tailored better to an individual policyholder's needs.
But – and it's a big "but" – the way the bill is written now, insurance carriers would still be required to put all their covered insured in the same risk pool, whether they're in an ObamaCare-compliant plan or not. That would negate much of the benefit of creating the non-compliant plans in the first place. It would rob the non-compliant plans of lower prices, a key element of true consumer choice. And for that reason, Mike Lee of UT has still not announced his support, because, despite what the media is calling it, this is no longer the Cruz-Lee amendment that Sen. Cruz discussed with us on our call last Sunday night.
Within hours of the plan's release, Sen. Susan Collins of ME and Sen. Rand Paul of KY announced their opposition to it. Though they have not spoken up publicly, there are several others who are still on the fence – Sens. Rob Portman of OH, Shelly Moore Capito of WV, Lisa Murkowski of AK, Dean Heller of NV, John Hoeven of ND, Jerry Moran of KS, in addition to Mike Lee of UT.
Sen. McConnell had planned to bring up the motion to proceed on Tuesday. But on Saturday, we learned about Sen. McCain's surgery, and Leader McConnell's decision to postpone consideration of the BCRA until Sen. McCain's return. So we're going to have to wait another week at least before voting on the motion to proceed.
In that week, presumably, the Congressional Budget Office will release its new score of the updated version of the bill. In fact, the CBO is said to be scoring two versions of the bill – one with the bastardized Cruz language, and one without. And when that CBO score comes out, the moderate Republicans will have a new reason not to support the bill, because – as we've discussed before – CBO's model puts far too much faith in the power of the individual mandate to get people to buy insurance. In fact, the Washington Post published an excellent op-ed by Brian Blasé and Marc Short of the White House staff on that very topic, and you'll find it in this week's Suggested Reading.
Don't expect a vote this week.
RUSSIA PROBE:
Last weekend's Donald Trump, Jr. bombshell email chain exploded, and the damage is still being done.
On Tuesday, anticipating publication by The New York Times, Trump, Jr. released the email chain behind his June 2016 meeting with a Russian lawyer. The email chain showed that he was asked to take a meeting with a woman later described in the email chain as a "Russian government lawyer" who was imputed to be in possession of what were called "official documents and information that would incriminate Hillary and her dealings with Russia and would be very useful to your father. This is obviously very high level and sensitive information but is part of Russia and its government's support for Mr. Trump."
Trump, Jr.'s response: "Seems we have some time and if it's what you say I love it especially late in the summer."
But that wasn't the end of it. On Friday, NBC News reported that there were others in the meeting – in addition to Trump, Jr., Trump son-in-law Jared Kushner, campaign chairman Paul Manafort, Russian lawyer Natalia Veselnitskaya and her interpreter, at least three others were present – Rob Goldstone, the British music publicist who sent the original email suggesting the meeting; Rinat Akhmetshin, a Russian with dual American citizenship who is described as a former member of the Russian military intelligence service, the GRU; and an unidentified representative of Emin and Aras Agalarov. Emin Agalarov is a Russian pop music star represented by Goldstone, and his father Aras is a Russian businessman and a business partner of Donald Trump's.
This is the smoking gun Trump opponents have been looking for. It puts to rest any doubt that senior players in the Trump campaign – the candidate's son, his son-in-law, and his campaign chairman – were willing to take a meeting in the hopes of receiving help from the Russian government.
Three senior members of the Trump campaign high command voluntarily took a meeting in the hope of getting help. The question is answered. And the Trump Administration's credibility is shot.
Let me put it this way:
"We now have documentary evidence that the Trump campaign, fully aware that Putin's regime wanted to help Trump and damage Clinton, expressed enthusiasm and granted a meeting to a lawyer sensibly understood to be an emissary of the regime. Top Trump campaign officials attended the meeting with the expectation that they would receive information that could be exploited against Clinton. That is collusion – concerted effort toward a common purpose. We can argue about whether the collusion amounted to anything, in this intriguing instance or over time. That is under investigation, and deservedly so. To my mind, though, it is no longer credible to claim there is no evidence of a collusive relationship. It is there in black and white."
Those aren't my words. That's an except of a piece published Wednesday in The Washington Post by Andy McCarthy, a former federal prosecutor and a contributing editor at National Review.
Trump, Jr. and Manafort have both been invited to testify next week before the Senate Judiciary Committee. Trump, Jr., will likely explain that he took the meeting out of courtesy to a business associate. He will say that there was no follow up from the meeting – no more phone calls or emails on the subject. He will say he actually felt like the meeting was a waste of his time, and the time of two other senior campaign officials, and he felt bad for wasting their time. He will say politics is a dirty business, and everyone plays the game of opposition research. He will say "Clinton and Ukraine."
Manafort will say even less. He'll confirm that he attended the meeting, but will also remind Senators of what both Trump, Jr. and the Russian lawyer have since said in interviews – that Manafort was reading his smartphone during the meeting, and wasn't even really paying attention. He was there because the candidate's son had asked him to be there.
And "collusion" is, in itself, not a crime. There is no statute against colluding with a foreign government. But there are statutes against computer fraud, like hacking someone's computer to steal their emails. Two or more people working together to steal someone's emails would be a conspiracy, and there are statutes against that. No one has yet provided any evidence of conspiracy to commit any crimes, and no one has yet provided any evidence that anyone in the Trump organization had anything to do with anything illegal.
But the "no collusion" argument is out the window.
SPENDING:
On Tuesday, the House Appropriations Committee unveiled its proposed funding bill for the Department of Homeland Security, and it included $1.6 billion in funding for constructions of a wall along our southwestern border. The bill would also add $620 million for interior immigration enforcement actions, including a 10 percent hike in the number of detention beds used to house illegal immigrants.
But you ain't heard nothin' yet. On Friday, in a closed-door meeting of the House GOP Conference, House Majority Leader Kevin McCarthy announced that all 12 appropriations bills would be finished in the Appropriations Committee by next week. And beginning Monday, the leadership will start a whip count to find out whether the Conference will support wrapping all 12 of those bills into one giant trillion-dollar omnibus appropriations bill. McCarthy asked his members to read the 12 spending bills over the weekend and be prepared to discuss the prospect next week. That's hundreds of pages of appropriations, which is, shall we say, rather dry. Leadership wants the Conference to commit to voting for the bill – whatever it looks like – before they take this route.
Of course, there's no way such a bill would even get to the floor of the Senate. Democrats wouldn't let it. And because of that, I think the chances that the House GOP ultimately decides to take this path are no better than 50-50. So we'll wait and see.
SUGGESTED READING:
JENNY BETH MARTIN/TEA PARTY PATRIOTS:
WT: Jenny Beth Martin: On Health Care, Mitch McConnell Still Doesn't Get Consumer Freedoms
MC: Jenny Beth Martin: Protecting Intellectual Property Rights Is Critical To Our Economy
Hill: Jenny Beth Martin: Democrats Abuse Yet Another Senate Tradition To Block Trump's Agenda
APPOINTMENTS/CONFIRMATIONS:
WSJ: Running The Schumer Blockade
DS: Trump Well Behind in Winning Senate Confirmation of Appointees
Politico: Wray: I've Given No Loyalty Oath To Trump
DEBT CEILING:
WSJ: GOP May Tie Debt-Limit Increase to Veterans Bill
IMMIGRATION:
Hill: Trump Wall Moves To Center Of Shutdown Fight
Bloomberg: House GOP's $1.6 Billion Border Wall Plan Sets Up Fight
Politico: Trump Crafting Plan To Slash Legal Immigration
CNN: Federal Judge Says Grandparents And Other Close Family Members Excluded From Travel Ban
Politico: Justice Department Appeals Latest Travel Ban Setback to Supreme Court
Reuters: Supreme Court Gives Hawaii Until Tuesday To Answer Trump Travel Ban Motion
JUSTICE:
Bloomberg: Trump Begins The Rightward Shift Of America's Courts
OBAMACARE:
Politico: GOP Struggles To Revamp Ailing ObamaCare Repeal Bill
Hill: Senate GOP Tries Healthcare Do-Over
Politico: Conservatives Bet On Risky Plan That Could Tank ObamaCare Markets
WE: Conservative Leaders Outline Provisions They Want In Senate Healthcare Bill
Politico: Reeling Republicans Take One Last Shot At ObamaCare
Politico: Republican Voters To GOP: Keep Working On ObamaCare Repeal
Hill: Senate GOP To Offer New Healthcare Bill On Thursday
Roll Call: House Parliamentarian Backs Republican Health Law Question
Hill: McConnell Presses Holdouts: Let's Vote
Bloomberg: Revised Health Care Bill Adds $70 Billions More To Boost Exchanges
Politico: Senate Moderates Sidelined In New ObamaCare Repeal Bill
Axios: Here Comes The Brand New Senate Health Bill
WSJ: ObamaCare Freedom And Failure Options
Breitbart: Conservative Groups Launch ObamaCare Opt Out Website Urging Senators To Support The Cruz-Lee Consumer Choice Amendment
Conservative HQ: Conservatives Got Aggressive And McConnell Blinked
Senate: Section-By-Section Summary Of BCRA
Hill: Senate Republicans Unveil Revised Healthcare Bill
Politico: The Revised Healthcare Bill: What You Need To Know
Politico: Revised Senate repeal Bill Keeps ObamaCare Taxes, Adds Funding For Poor And Opioid Epidemic
Politico: Senate Republicans One Vote Away From ObamaCare Repeal Failure
Hill: Five Takeaways From The GOP's Healthcare Reboot
Politico: Insurance Experts Question Cruz's Assertion About Single Risk Pool
Texas Policy: Revised Senate Healthcare Bill Still Fails To Repeal ObamaCare
Conservative Review: ObamaCare 4.0:Swampcare Fixes Zero & WILL Lead To Single-Payer
WSJ: ObamaCare Moment Of Truth
Hill: Centrist Republicans Push Back On GOP Healthcare Bill
Bloomberg: GOP Health Bill Steers Cash To Home State Of Reluctant Senator
Vox: Senate Republicans Exempt Own Health Coverage From Part Of Latest Proposal
RC: Why Republicans Exempted Their Own Insurance From ObamaCare Rollback
NRO: the Senate Health-Care Bill Is a Step in the Right Direction
Politico: GOP Leaders Plead with Senators To Hold Their Fire on ObamaCare Repeal
WaPo: The Fundamental Error in the CBO's Health-Care Projections
WE: The Tweak That Could Cost Mike Lee's Vote and Sink the Healthcare Bill
CNN: Why The Cruz Amendment Is Smart Policy
Hill: How Cruz's Health Insurance Plan Makes Coverage Secure
Hill: McCain To Miss Week, Likely Delaying Healthcare Vote
Hill: McConnell Delays Action on Healthcare
Politico: How the White House and Republicans Underestimated ObamaCare Repeal
RUSSIA PROBE:
NYT: Trump Jr. Was Told In Email Of Russian Effort To Aid Campaign
Politico: Donald Trump Jr In Legal Danger For Russia Meeting About Clinton Dirt
Hill: Trump Jr. Becomes Central Character In Russia Storm
The Resurgent: These Lines From The NYT Story Should Leave You Scratching Your Head
Politico: Comey Friend: Flynn Memo Was Not Classified
Politico: Congressional Investigators Demand Interviews With Trump Jr.
Politico: Trump Jr. Delivers 'Smoking Gun' To Mueller
Politico: White House Aides Feeling 'Helpless' As Trump Jr. Scandal Explodes
Politico: Donald Trump Jr. Replied 'Love It' When Told Of Russian Effort To Help Trump
NRO: There Is Now Evidence That Senior Trump Officials Attempted To Collude With Russia
Hill: House Democrat Files Articles Of Impeachment Against Trump
Hill: Exclusive: DOJ Let Russian Lawyer Into US Before She Met With Trump
Daily Caller: Fact Check: Did Donald Trump Commit Treason?
McClatchy DC: Trump-Russia Investigators Probe Jared Kushner-Run Digital Operation
Politico: Senate Judiciary To Call Manafort To Discuss Trump Jr. Email Chain
Politico: Fusion GPS Co-Founder To Testify Before Senate Judiciary Panel
Politico:  Dems Try To Force House GOP's Hand On Russian Sanctions
Daily Caller: Exclusive: Radical Democrat Worked For Russian Lawyer Who Met With Trump
Politico: Donald Trump Jr. Invited To Testify Before Congress
Politico: Kushner Pushed For More Aggressive Defense Of Trump Jr.'s Meeting
Politico: Trump: Most People Would Have Taken Russian Lawyer Meeting
CNN: White House Aides Exposed To Scrutiny Over Russia Meeting Response
WaPo: Bungled Collusion Is Still Collusion
WaPo: Donald Trump Jr. Emails Definitely Show Collusion, But Collusion In What?
NBC: Former Soviet Counterintelligence Officer at Meeting with Donald Trump, Jr. and Russian Lawyer
Politico: U.S. Officials Probing Russian Lobbyist Who Met Trump Team
Politico: Kushner Lawyer Abbe Lowell Taking over Russia Case from Gorelick
Politico: What Is Collusion? Is It Even a Crime?
CNN: Trump Tower Russia Meeting: At Least Eight People in the Room
WaPo: Russian American Lobbyist Was Present at Trump Jr.'s Meeting with Kremlin-Connected Lawyer
Yahoo: Russian-American Lobbyist: I Just Strolled into Trump Jr. Meeting
NYT: Soviet Veteran Who Met with Trump Who Met with Trump Jr. Is a Master of the Dark Arts=
Hill: Meet the People Who Were at Trump Jr.'s Meeting
RUSSIA SANCTIONS:
Politico: Timeline: Stalled Republicans Sanctions Bill
Politico: Trump Dodges On Russia Sanctions
SPENDING:
Politico: House Republicans Weigh Massive Partisan Spending Bill
Reuters: House Backs Massive Increase in Defense Spending
Politico: GOP Leaders Enlist Pence, Mulvaney To Help With Budget Woes
MISCELLANEOUS:
Politico: McConnell: Senate Will Work Through First Two Weeks Of August Recess
Politico: House Rejects Controversial Study Of Islam