Tea Party Patriots Weekly Report from Washington for 6/11/17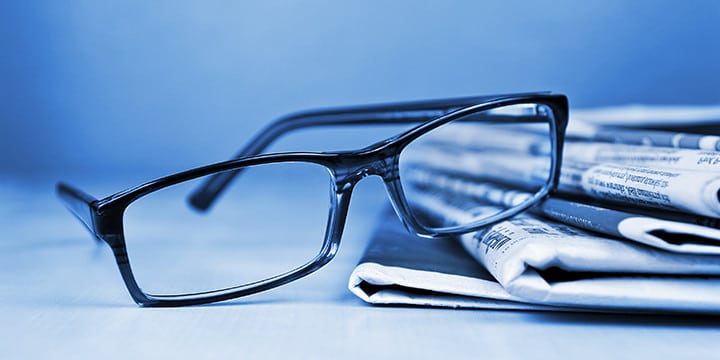 CALENDAR:
The House will return on Monday, with the first votes scheduled for 6:30 PM. The House will stay in session through Friday, with the last vote scheduled to be no later than 3 PM.
The Senate will return on Monday, with the first vote set for 5:30. The Senate is also scheduled to stay in session through Friday.
LAST WEEK ON THE HOUSE FLOOR:
The House returned on Tuesday night last week, and took up and passed two bills under Suspension of the Rules.
On Wednesday, they passed two Rules, then took up and passed H.R. 2213, the Anti-Border Corruption Reauthorization Act of 2017, by a vote of 282-137, with 51 Democrats crossing over to vote with the majority and not a single Republican voting against the bill. This bill addresses the understaffing problem at Customs and Border Protection (CPB) by allowing its Commissioner to waive the polygraph requirement in limited circumstances for individuals who previously worked in law enforcement or in the armed forces.
On Thursday, the House took up and passed H.R. 10, the Financial CHOICE Act of 2017, the GOP's repeal of key sections of the Dodd-Frank law. The bill was passed by a vote of 233-186, with one Republican – Walter Jones of NC – crossing party lines to vote against the bill, and no Democrats voting for it. The bill faces a rocky road in the Senate, where it will need eight Senate Democrat votes to break an expected filibuster.
And then they went home.
THIS WEEK ON THE HOUSE FLOOR:
When the House returns on Monday evening, Members will attempt to take up 10 bills under Suspension of the Rules.
On Tuesday, they'll take up two bills under regular order: H.R. 2581, the Verify First Act, and S. 1094, the Department of Veterans Affairs Accountability and Whistleblower Protection Act of 2017.
On Wednesday, they'll take up H.R. 2372, the VETERAN Act.
On Thursday, they'll take up H.R. 1215, the Protecting Access to Care Act of 2017.
And on Friday, they'll take up H.R. 2579, the Broader Options for Americans Act.
In addition, at a House GOP Conference to be held this week, South Carolina Congressman Trey Gowdy will be elected to take over as Chairman of the House Committee on Oversight and Government Reform, replacing Utah Congressman Jason Chaffetz, who has announced his intent to resign his seat in Congress at the end of June.
LAST WEEK ON THE SENATE FLOOR:
The Senate came back into session last Monday, and immediately took up and unanimously passed S.Res. 176, a resolution commemorating the 50th anniversary of the reunification of Jerusalem, and reminding President Trump that the Jerusalem Embassy Act of 1996 is still in force. The law calls for the U.S. to officially recognize Jerusalem as the undivided capital of Israel, and requires the U.S. Government to move its embassy from Tel Aviv to Jerusalem. Despite being enacted in 1996, successive U.S. presidents including Clinton, Bush 43, Obama, and, now, Trump, have all used the national security waiver in the law to delay for six months at a time moving the U.S. embassy to Jerusalem, as President Trump did last week.
On Tuesday, the Senate voted to confirm Courtney Elwood of Virginia to serve as General Counsel of the Central Intelligence Agency. The vote to confirm was 67-33. And, by voice vote, the Senate passed S. 1094, the Veterans Affairs Accountability and Whistleblower Protection Act, which will be up in the House this week.
On Wednesday, the Senate voted by 91-8 to invoke cloture on S. 722, a bill to impose sanctions on Iran for its ballistic missile program, support for acts of international terrorism, and violations of human rights. We're going to keep an eye on this bill, because Senators on both sides of the aisle want to use this bill as the vehicle to add a Russia sanctions bill to the hopper. Even though they voted to invoke cloture on Wednesday, I don't expect to see this bill move until a decision is made on whether it will have a Russia sanctions tag-along amendment added to it.
On Thursday, the Senate voted by 94-4 to confirm former Senator Scott Brown to serve as U.S. Ambassador to New Zealand.
And then they were done.
THIS WEEK ON THE SENATE FLOOR:
The Senate returns on Monday, and will hold its first vote at 5:30 PM on the confirmation of Kenneth P. Rapuano to be Assistant Secretary of Defense. Then the Senate will vote on a motion to proceed to consideration of S. 722, the Iran Sanctions bill. This will likely be a voice vote.
On the horizon for the Senate, we've got more nominations, a bill on FDA user fees, the Coast Guard reauthorization, and the Senate's attempt to pass a reconciliation bill repealing certain elements of ObamaCare.
APPOINTMENTS/CONFIRMATIONS:
On Wednesday, President Trump announced his intent to nominate Christopher Wray to serve as the new Director of the Federal Bureau of Investigation.
That same day, President Trump announced a new slate of 11 judicial nominations, including three nominees for high-profile federal appeals courts, including a replacement for new Supreme Court Justice Neil Gorsuch, who left a vacancy at the 10th Circuit Court of Appeals when he ascended to the Supreme Court.
With those three new appeals court nominations, President Trump has 11 federal appeals court vacancies remaining to be filled.
DEBT CEILING:
At a meeting with GOP congressional leaders last Tuesday, President Trump indicated that Treasury Secretary Steven Mnuchin would be the administration's point man on debt ceiling negotiations. This is important, because Mnuchin and OMB Director Mick Mulvaney had been sending mixed messages about the administration's position on whether or not it supported a so-called "clean" debt ceiling bill – that is, a bill that simply raises the debt ceiling, without any spending reductions or other debt-reducing reforms attached.
Mnuchin is an advocate of a "clean" debt-ceiling increase.
OBAMACARE:
Senate Republicans still have not come to agreement on the text of a bill that will repeal ObamaCare. The Senate parliamentarian – one of the most powerful staffers in Washington, because she's accorded extraordinary influence over what legislation can and cannot come to the floor of the Senate under the reconciliation procedure – announced last week that a provision in the American Health Care Act that prohibits consumers from using the new refundable tax credits to purchase private health insurance that covers abortion may not pass muster and have to be dropped from the bill. If that happens, and there's no other fix offered, several conservative pro-life Senators may drop their support for the bill.
One possible fix is to change the kind of assistance offered to low-income consumers by changing it from a refundable tax credit to a subsidy filtered through an already-existing government program that's already bound by the strictures of the Hyde Amendment, like Medicaid, or the Federal Employee Health Benefits Program.
Meanwhile, Republican Senators are no closer to revealing their draft legislation. I think they've learned from the experience of the House, and they're going to keep this thing under wraps until they've got agreement. Once they come to agreement on a bill they can bring to the floor, they'll send it to CBO for its official score. That will probably take two weeks. And then they'll bring it to the floor and try to pass it before the July 4th recess, so they don't have to deal with pesky constituents back at home.
They're still on track to take that vote before the end of June, but it's not locked in yet.
RUSSIA PROBE:
Last Monday afternoon, a news outlet called "The Intercept" published a top-secret National Security Agency analysis of Russian efforts to tamper with state-based U.S. election systems. Dated May 5, 2017, the NSA analysis describes how the GRU – Russian military intelligence – hacked into the database of a U.S. election software supplier last summer and then used the data it stole to send spear-phishing attempts to more than 100 local election officials.
Later that day, the Department of Justice filed charges under the Espionage Act against a 25-year-old contractor by the name of Reality Leigh Winner. She had been arrested two days earlier, and admitted to leaking the document to a news outlet.
According to the NSA analysis, once the GRU had the purloined database, they sent fake emails to 122 email addresses of local officials who, they believed, were likely to be managing voter registration systems. They sent these emails on October 31 or November 1, just days before the election.
This is important, because it puts the lie to what President Obama said IN DECEMBER about Russian efforts to hack the 2016 election – he said at a year-end news conference that Russian interference in the American election ended after he personally warned Russian dictator Vladimir Putin in September to "cut it out." He said he warned Putin of what he called "serious consequences" if they continued.
"What I was concerned about in particular was making sure [the DNC hack] wasn't compounded by potential hacking that could hamper vote counting, affect the actual election process itself," he said. "So in early September, when I saw President Putin in China, I felt that the most effective way to ensure that that didn't happen was to talk to him directly and tell him to cut it out and there were going to be serious consequences if he didn't. And in fact we did not see further tampering of the election process."
But that wasn't the biggest news on the Russia probe front last week, not by a long shot.
At 10 o'clock on Thursday morning, the world stopped spinning on its axis as fired FBI Director James Comey took his seat in front of the Senate Permanent Select Committee on Intelligence. For the next two and a half hours, he took questions from the assembled Senators, and that oral testimony – combined with his seven-page written testimony, which had been released by the committee the day before – made more than a bit of news:
Comey said that at his very first meeting with then-President Elect Trump, on January 6 of this year, he had a feeling about Trump that led him to decide to memorialize all his conversations with Trump, in the form of memoranda of conversations that he wrote as soon as the conversations were finished. He indicated that he suspected Trump might later lie about the contents of a conversation, and wanted a contemporaneous record.
He said that President Trump lied when, in firing Comey, Trump said that the FBI was in "chaos," and that line workers throughout the FBI had lost confidence in their institutional leadership.
He confirmed that, as President Trump had written in his letter firing Comey, he had told President Trump on no fewer than three separate occasions that the FBI was not investigating Trump personally.
He acknowledged that he himself had leaked at least one such memorandum of conversation, by forwarding a copy of the memo to a friend at Columbia Law and asking him to "see that it gets out." In what was one of the most surprising revelations of his testimony, he said he did this in hopes it would spur the appointment of a Special Counsel.
Referring to a conversation he had with President Trump where, he says, President Trump discussed the just-resigned National Security Adviser, Lt. Gen. Michael Flynn, Comey said Trump told him he "hoped" Comey could find a way to "let it go." He said that even though Trump neither "ordered" nor "directed" him to do so, Comey nevertheless took it as a direction from the President. But he failed to tell anyone outside the FBI.
Beyond this one conversation with President Trump, Comey said no one else at the White House, nor at the Department of Justice, had ever contacted him to direct him to shut down the investigation of Flynn.
In each instance in which he said the President said or did something to make Comey feel uneasy, he failed to stand up and tell the President he was wrong to say or do whatever it was. Instead, he acknowledged pledging "honest loyalty" to President Trump as a means to ending a conversation in which he says Trump asked him for a pledge of loyalty, and he said "I'll see what we can do" in response to Trump's request for help in getting out the fact that Comey had told Trump that Trump was not under investigation personally by the FBI, rather than simply telling the President "that's just not something we do, Mr. President."
He said that former Attorney General Loretta Lynch had directed him, during the summer of 2016, to stop referring to the FBI investigation of Hillary Clinton's email as an "investigation," and to instead refer to it as a "matter." He acknowledged he complied with that direction.
He said that much of the reporting generated by leaks of classified intelligence – including, specifically, a February 14 New York Times story headlined, "Trump Campaign Aides Had Repeated Contacts with Russian Intelligence" – were just flat out wrong. But he didn't see it as the responsibility of the FBI to correct the record when he saw such stories.
So, here's my take: James Comey is, by his own admission, a coward. According to his own testimony, on multiple occasions President Trump said or did things that made Comey uneasy. Yet, rather than simply explain to the President why what he was being asked to do was problematic, he found weasel words to get out of the situation without need for a confrontation. He was so scared to be alone in a room with President Trump that after one meeting, he insisted to the Attorney General that the AG should never again let him be in a room alone with the President; yet he continued taking phone calls from the President, rather than refuse to take the calls. And he complied with former Attorney General Loretta Lynch's directive that he should stop referring to the FBI's investigation of Hillary Clinton's emails as an "investigation," rather than tell her to go pound sand.
Traditionally, professional elites in Washington have two standard courses of action when confronted with such behavior – they either go tell key Members of Congress, or they resign. Comey did neither. But he didn't merely choose silence. Instead, he hatched a plan to force the appointment of a Special Counsel.
On Friday, the President responded. Answering questions at a joint press conference with the President of Romania, Trump claimed vindication, said Comey had confirmed much of what Trump had been saying all along, but also said that other things Comey said were not true. President Trump also said he would be willing to speak under oath to Special Counsel Robert Mueller and tell him the same things he was telling the assembled press.
The reaction of Washington elites was mixed. Democrats and the media, predictably, went nuts. But most Republican elected officials – including some, like South Carolina Senator Lindsey Graham, who have previously been critical of the president – stuck up for Trump. Graham went so far as to suggest that, based on Comey's testimony, there was no way the Special Counsel was investigating Trump for a potential obstruction of justice charge, because Mueller would never have let his star witness speak like that publicly if he were planning a prosecution. Others raised significant questions about the propriety of Comey's decision to leak his own memo or memos – they were, after all, work product produced while he was on the taxpayers' dime, with information he gathered in the course of his official duties as an employee of the Federal Bureau of Investigation. "The Federalist" has an interesting piece on that subject, and you can find it in the Suggested Reading.
On Tuesday, Attorney General Jeff Sessions will testify before the Senate Intelligence Committee.
I commend to your attention the very first item in this week's Suggested Reading, a column Jenny Beth published last week in The Hill regarding former Director Comey's upcoming testimony. It was shared more than 4200 times, which is about 42 times more than the average column in The Hill.
SUGGESTED READING:
JENNY BETH MARTIN/TEA PARTY PATRIOTS:
Hill: It's Time For Comey To Put Up Or Shut Up
WT: Jenny Beth Martin: ObamaCare Repeal: The Roots Of The Senate's Republican Majority
AGENDA:
Politico: Senate Prods Trump To Move Israeli Embassy To Jerusalem
https://mobile.nytimes.com/2017/06/08/business/dealbook/house-financial-regulations-dodd-frank.html?partner=rss&emc=rss&mkt_tok=eyJpIjoiWVRKa01qaGhPRFppT0RRdyIsInQiOiJQRlIySURUMjhPbHliN1Zic0RIQWtnbXV6WWFlNzh6UHdWOUp2WmpsTFl5VWQ4cDNBVFdjREM2OHVxd2lwN3pJeVBZUExLSm1HMnlkTCtXVEVsdjFKd1R0KzJTZ2htcWZqNzZwS1pqK2plWUN0aGxxVmFnVDQxSlNaMFlOaUUrQSJ9&_r=0&referer=http://go2.nationaljournal.com/P000T0kYnE0qB40W02XECq2
Politico: Trump Faces Growing Senate Resistance On Saudi Arms Deal
Politico: Russia Sanctions Talks Leave Iran Bill Hanging In The Balance
Politico: House Passes Sweeping Bank Deregulation Bill
APPOINTMENTS/CONFIRMATIONS:
Hill: Trump Names FBI Director Nominee
WT: Trump Nominates New Slate Of Federal Judges
RC: McConnell Basks in GOP Victory on Courts
DEBT CEILING:
Politico: Trump Sides With Mnuchin On Debt Ceiling Strategy
Politico: Paul Ryan's Debt Ceiling Conundrum
https://www.nationaljournal.com/s/653992/freedom-caucus-raising-stakes-budget?mkt_tok=eyJpIjoiT1dRMlpEUXhaamM1TlRreSIsInQiOiJSQjNmNWN1U2NHXC9UcXhNb0RlTkpJQ2Y4RklBTzlpbEE2eVNGaWNiak9vZjFyUVMxbmpWbW1hcGRqMGhhdVc4SmRrWjFqZFBXZkNQbEcwS2JhajZudlN1MEdOeXRlZW00TVNUWU1mV2h1Z1BCcjFBb1lcL1B2djR4d2JFZU0xc3ZmIn0%3D
OBAMACARE:
Politico: Senate GOP Aims For A June Vote On ObamaCare Repeal
WE: House ObamaCare Repeal Bill Meets Senate Rules For Simple Majority Vote
WE: Mitch McConnell Promises Healthcare Vote "in The Near Future'
Politico: McConnell Whips Senate GOP Back In Line On ObamaCare Repeal
Hill: Parliamentarian Threatens Deadly Blow To GOP Healthcare Bill
Politico: Conservatives Near Revolt on Senate Health Care Negotiations
Hill: Senate GOP Sees Path to ObamaCare Repeal
RUSSIA PROBE:
Politico: Alleged Media Leaker Charged Under Espionage Act
The Intercept: Top Secret NSA Report Details Russian Hacking Efforts Days Before 2016 Election
WaPo: Contractor Charged In NSA Document Leak Case
DC: NSA Leaks Contradict What Obama Promised The Public About Russian Election Meddling
Politico: Obama Says He Told Putin To 'Cut It Out' on Russia Hacking
Politico: Comey Talked With Mueller's Team Ahead Of Testimony
https://www.washingtonpost.com/world/national-security/top-intelligence-official-told-associates-trump-asked-him-if-he-could-intervene-with-comey-to-get-fbi-to-back-off-flynn/2017/06/06/cc879f14-4ace-11e7-9669-250d0b15f83b_story.html?tid=ss_tw&utm_term=.0f7124ecc22f
NYT: Comey To Sessions: Don't Leave Me Alone With Trump
Politico: A Noun, A Verb And Vladimir Putin
Senate Intelligence Committee: Comey's Testimony
Hill: Comey's Dramatic Account Rocks Washington
WSJ: The 'Independent' Mr. Comey
WaPo: Comey's Testimony Could Turn Congressional Probes Toward Question Of Obstruction
DC: Exclusive: Obama Never Warned State Election Officials Of Russian Election 'Hacking'
https://www.washingtonpost.com/world/national-security/james-b-comey-lays-out-the-case-that-president-trump-obstructed-justice/2017/06/08/e7f49a42-4c4d-11e7-bc1b-fddbd8359dee_story.html?hpid=hp_hp-top-table-main_comeyanalysis-122p%3Ahomepage%2Fstory&utm_term=.90b90bd0859d
Politico: West Wing Aides Fearful Of Directly Attacking Comey
Fox News: Dershowitz: No Plausible Case That Trump Obstructed Justice
CNN: Read: President Trump's Lawyer's Statement On The Comey Hearing
https://www.nationaljournal.com/s/653991/key-republicans-focus-comeys-actions-not-trumps?mkt_tok=eyJpIjoiT1dRMlpEUXhaamM1TlRreSIsInQiOiJSQjNmNWN1U2NHXC9UcXhNb0RlTkpJQ2Y4RklBTzlpbEE2eVNGaWNiak9vZjFyUVMxbmpWbW1hcGRqMGhhdVc4SmRrWjFqZFBXZkNQbEcwS2JhajZudlN1MEdOeXRlZW00TVNUWU1mV2h1Z1BCcjFBb1lcL1B2djR4d2JFZU0xc3ZmIn0%3D
WSJ: What Comey Told Us About Trump
Politico: Republicans Yawn After Comey Hearing
CNN: Comey Told Senators Sessions May Have Met With Russians A Third Time
Fox News: Comey Testimony: Trump Responds, Claims 'Total And Complete Vindication'
Politico: Five Takeaways From Comey's Testimony
Hill: Trump Refuses To Say Whether White House Tapes Exist
Hill: Trump: I'm '100 Percent' Willing To Testify Under Oath
Politico: Defiant Trump Accuses Comey of Lying Under Oath
WaPo: Trump Sees Comey's Testimony as 'Complete Vindication' — and His Fans Agree
Bloomberg: Comey Promised 'Honest Loyalty' to the President, But Didn't Deliver
DC: Bush AG: Lynch 'Betrayal' Made DOJ 'An Arm of the Clinton Campaign'
Jonathan Turley: Did Comey Violate Laws in Leaking the Trump Memo?
WSJ: James Comey's Passion Play
Hill: Comey Followed Careful Plan in Leaking Memos
Powerline: Proof That James Comey Misled the Senate Intelligence Committee
Politico: History on Comey's Side as Trump Brands Him a 'Leaker'
Federalist: Did James Comey's Document Leaks Violate the FBI Employment Agreement?
Politico: Sessions Will Testify Before Senate in Russia Investigation
NYT: Trump Campaign Aides Had Repeated Contacts with Russian Intelligence (the fake news identified by James Comey)
WHITE HOUSE:
NYT: Trump Grows Discontented With Attorney General Jeff Sessions
Politico: Sessions Offered To Resign Before Trump's Trip Abroad
Politico: How Trump Is Stalling His Own Nominees
MISCELLANEOUS:
Politico: Freedom Caucus: Cancel August Recess
Axios: Facebook Will Show Lawmakers Which Articles Are Popular With Their Constituents
Hill: Representative Trey Gowdy Wins Oversight Chairmanship
Politico: Feinstein: Congress Should Probe Whether Lynch Provided Cover for Clinton