Tea Party Patriots Weekly Report from Washington for 6/04/17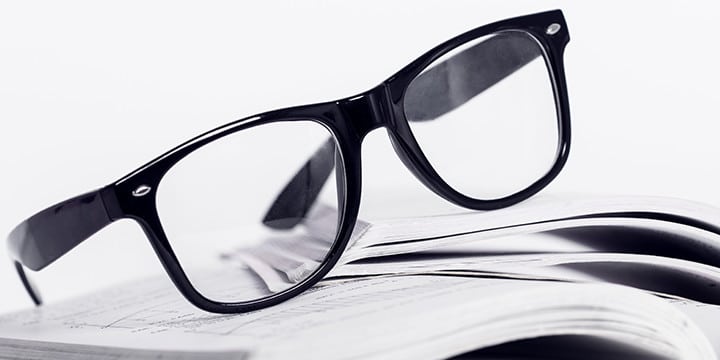 CALENDAR:
The House will return on Tuesday, with the first votes scheduled for 6:30 PM. The House will stay in session through Friday, with the last vote scheduled to be no later than 3 PM.
The Senate will return on Monday, with the first vote set for 5:30. The Senate is also scheduled to stay in session through Friday.
TWO WEEKS AGO ON THE HOUSE FLOOR:
Two weeks ago, on Monday, May 22, the House took up and passed two bills under Suspension of the Rules – H.R. 1862, the Global Child Protection Act of 2017, and H.R. 1842, the Strengthening Children's Safety Act of 2017.
On Tuesday, May 23, the House took up and passed H.R. 2288, the Veterans Appeals Improvements and Modernization Act of 2017, under Suspension of the Rules.
On Wednesday, May 24, the House took up and passed both H.R. 2052, the PRIVATE Act, and H.R. 467, the VA Scheduling Accountability Act, under Suspension of the Rules. Then the House took up and passed H.R. 953, the Reducing Regulatory Burdens Act, by a vote of 256-165.
On Thursday, May 25, the House took up and passed both H.R. 1761, the Protecting Against Child Exploitation Act of 2017, and H.R. 1973, the Protecting Young Victims from Sexual Abuse Act of 2017.
And then they were done, and they left for 12 days.
THIS WEEK ON THE HOUSE FLOOR:
The House returns on Tuesday, with the first vote set for 6:30 PM. On Tuesday evening, they'll attempt to take up and pass three bills under Suspension of the Rules.
On Wednesday, they'll take up another bill under Suspension, and then two bills under regular order – H.R. 2213, the Anti-Border Corruption Reauthorization Act of 2017, and H.R. 10, the Financial CHOICE Act of 2017. "CHOICE" is actually the acronym for "Creating Hope and Opportunity for Investors, Consumers and Entrepreneurs," and it's the Republican attempt to repeal major sections of the Dodd-Frank Act.
TWO WEEKS AGO ON THE SENATE FLOOR:
Two weeks ago, on Monday, May 22, the Senate voted 82-13 to confirm former Iowa Gov. Terry Branstad as the new U.S. Ambassador to the People's Republic of China.
On Wednesday, May 24, the Senate voted 94-6 to confirm John Sullivan to serve as Deputy Secretary of State. The Senate also voted 52-48 that day to invoke cloture on the nomination of Amul Thapar of Kentucky to be a U.S. Circuit Court Judge for the Sixth Circuit.
On Thursday, May 25, the Senate voted 52-44 to confirm Amul Thapar to be a U.S. Circuit Court Judge on the Sixth Circuit.
And then they were done, and they left for 11 days.
THIS WEEK ON THE SENATE FLOOR:
The Senate returns on Monday, with the first vote set for 5:30 PM on S.Res. 176, a resolution regarding the 50th anniversary of the reunification of Jerusalem.
At 2:15 PM on Tuesday, the Senate will vote to confirm Courtney Elwood of Virginia to serve as General Counsel of the Central Intelligence Agency.
CLIMATE CHANGE:
On Thursday, President Trump announced his intent to withdraw the United States from the 2015 Paris Accord on climate change, an international agreement negotiated by the Obama Administration that was never submitted to the Senate for ratification because it never would have garnered the 67 votes needed. The media and Democrats, predictably, went nuts, while Trump supporters were overjoyed by the president's decision to stand up to the international community, the international left, many U.S. corporate leaders, his own daughter and his Secretary of State, all of whom lobbied hard for him to keep the U.S. inside the accord. As the president said in announcing his intent to withdraw, he was elected to represent the people of Pittsburgh, not Paris.
Environmental Protection Agency Administrator Scott Pruitt, to the consternation of Trump opponents, celebrated Thursday evening by dining with his staff at a French restaurant in D.C.
DEBT CEILING:
In testimony before the House Ways and Means Committee on Wednesday, May 24, Treasury Secretary Steven Mnuchin said the Trump administration wanted the Congress to move to raise the debt ceiling sooner rather than later, explaining that lower-than-anticipated tax receipts meant he was going to lose the ability to use smoke and mirrors to keep paying the government's bills sooner than he had originally anticipated. Congress, he said, should raise the debt ceiling before it goes home for the August recess, rather than wait until October or November, as had originally been anticipated.
He also said he wanted Congress to send the president a "clean" debt ceiling increase, shorn of any spending cuts or other debt-reducing reforms.
Office of Management and Budget Director Mick Mulvaney countered several days later, in an interview with the Washington Examiner, where he rejected the thought of a "clean" debt ceiling increase. In doing so, he lined himself up with the House Freedom Caucus – of which he had been a founding member – which ten days ago released a statement indicating its members could vote for a debt ceiling increase as long as it included spending reductions or other debt-reducing reforms.
Meanwhile, Democrats have their own thoughts on the matter. Because any legislation needs to get 60 votes in the Senate just to get to the floor, Democrats have leverage there. And, believe it or not, Senate Minority Leader Chuck Schumer thinks a "clean" debt ceiling increase isn't good enough to earn the Democrat votes needed to allow a bill on the floor – so he's insisting that Democrats will only support a "clean" debt ceiling increase if the Republicans agree first that any tax reform bill they move to the floor will be revenue-neutral, meaning that it cannot be a tax cut over the ten-year budget window.
This is going to be a thing. Republicans are going to have to figure out first what their own position is, and then figure out how to deal with Schumer and his Democrats. Stay tuned.
IMMIGRATION:
On Thursday, May 25, the Fourth Circuit Court of Appeals upheld a federal district court's ruling blocking implementation of President Trump's temporary travel ban from six majority-Muslim countries. In a 10-3 ruling, the court said the executive order "speaks with vague words of national security, but in context drips with religious intolerance, animus and discrimination."
One week later, on Thursday night of last week, the Trump administration appealed to the Supreme Court of the United States for an emergency decision on its temporary travel suspension. The Supreme Court responded by giving the plaintiffs in the case until 3 PM on Friday, June 12 to respond to the Trump administration's request for the Court to allow the temporary suspension to go into effect while the case is being litigated. I wouldn't bet on it, but that means it's possible that the Supreme Court could hear this case before the end of its current term later this month. More likely, they'll hear the case in October or November.
OBAMACARE:
On Wednesday, May 24, the Congressional Budget Office released its assessment – in official language, its "score" – of the amended version of the American Health Care Act as it passed the House. According to CBO, enactment of the legislation would leave 23 million more Americans without healthcare coverage in ten years, and would reduce the deficit by $119 billion over a decade. That represents about $30 billion less in deficit reduction than the agency estimated would result from its first score of the draft legislation, largely because amendments added to the bill as it moved through the process added monies to be spent to help people with preexisting conditions and for health insurance subsidies.
Of course, the CBO has been off before – way, way off, in fact. The principal author of this particular CBO assessment, it turns out, is a federal bureaucrat by the name of Holly Harvey, who's been the head of the CBO's health analysis division since 2009, after having served in Bill Clinton's administration as a senior analyst in the office of the assistant secretary for planning and evaluation at the Department of Health and Human Services, where she worked on Hillarycare. Not surprisingly, Ms. Harvey's analyses exhibit a bias in favor of government-centric healthcare – and they tend to overestimate the strength of the individual mandate. So it's no surprise that CBO believes that the removal of the individual mandate would result in far fewer people having health insurance than have it now. As an example, the CBO's last estimate of enrollment in the individual marketplace suggested there would be 18 million enrolled in 2016, not the 10.8 million enrolled now, so take the CBO estimate with more than a grain of salt.
Nevertheless, the media and Democrats, predictably, went nuts, and many weak-kneed Senate Republicans – ah, but I repeat myself – headed for the hills.
Senate Republicans are still undecided on how to move forward on ObamaCare repeal. They've been meeting for weeks, and the leadership and Senate Budget Committee staffs – with help from staff from the Finance Committee and the Health, Education, Labor and Pensions Committee – spent last week during the Memorial Day recess putting together draft language for a bill that would meet the reconciliation instructions. We haven't seen it yet.
RUSSIA PROBE:
On Friday, May 26, the Washington Post reported that the Russian Ambassador to the United States, Sergey Kislyak, had told his superiors in Moscow that Jared Kushner had, during a December meeting with the Russian Ambassador, discussed setting up a secure communications channel with Moscow, so that Trump transition team aides could have their pre-inaugural communications with Moscow shielded from monitoring by the U.S. intelligence community. According to the current U.S. officials who leaked this classified intelligence illegally to the Post, Kushner suggested using Russian diplomatic facilities for the communications.
FOX News later reported that Kislyak had suggested the use of Russian diplomatic facilities, not Kushner.
Kislyak's report was allegedly picked up in exchanges between Kislyak and Moscow, not by surveilling either the meeting itself or the communications of the American citizens involved in the meeting, said the U.S. officials who leaked the story to the Post.
Of course, if true, this raises an obvious question – if the Trump campaign had been colluding with the Russian government, why would they need to set up a secure communications channel in December for the transition team? Wouldn't they already have established some kind of secure communications channel?
So that's a new thing to investigate.
Meanwhile, the Senate Intelligence Committee announced that former FBI Director James Comey would testify this coming Thursday, in what is sure to be the investigation's first major hearing. The Trump administration floated a trial balloon on Friday, suggesting the president might invoke executive privilege to prevent Comey from testifying, but that trial balloon was quickly shot down. The president made what might have been a reasonable case for executive privilege much more difficult by firing Comey (thereby preventing Trump from simply ordering his executive branch subordinate not to comply with the committee's request) and by talking about his conversations with Comey himself, via Twitter.
So expect major coverage of the Thursday hearing.
SUGGESTED READING:
JENNY BETH MARTIN/TEA PARTY PATRIOTS:
WT: Jenny Beth Martin: Trump's Approach To Budgeting Will Shock Washington Establishment
Hill: Jenny Beth Martin: Democrats Likely To Keep Losing If They Fail To Do More than 'Resist'
WT: Jenny Beth Martin: The Fall Of Kathy Griffin
Hill: Jenny Beth Martin: How President Trump Can Use the Debt Ceiling To 'Drain the Swamp'
Free Beacon: Tea Party Group Calls For Investigation Into Leaks, Unmasking
LifeZette: Trump Exits Climate Pact: I Represent 'Citizens Of Pittsburg, Not Paris'
Politico: Trump Supporters Revel in Paris Exit
CNS: Conservatives Applaud Trump For Keeping His Promise To Withdraw From Paris Climate Accord
LifeZette: Right Begins To Fight, Conservatives Launch Offensive Against Hate TV
AGENDA:
Hill: Five Goals For Republicans This Summer
APPOINTMENTS/CONFIRMATIONS:
Politico: Branstad Confirmed As Ambassador To China
Politico: Senate Approves Trump's Conservative Pick For 6th Circuit Appeals Court
CLIMATE CHANGE:
Politico: How Bannon And Pruitt Boxed In Trump On Climate Pact
CNN: How Steve Bannon's Whiteboard Explains Donald Trump's Climate Decision
WaPo: Trump Announces US Will Exit Paris Climate Deal, Sparking Criticism At Home And Abroad
https://www.washingtonpost.com/politics/inside-trumps-climate-decision-after-fiery-debate-he-stayed-where-hes-always-been/2017/06/01/e4acb27e-46db-11e7-bcde-624ad94170ab_story.html?hpid=hp_hp-top-table-main_parisreconstruct-850pm:homepage/story&utm_term=.5a3ae03a01dc
DM: U.S. Mayors Will DEFY Trump and Carry On Meeting the Terms of the Paris Accord
CR: Trump's Move on Paris Accord Tells Conservatives: Speak Out!
DEBT CEILING:
RC: Why The Freedom Caucus May Vote For A Debt Ceiling Increase
CNN: Mnuchin to Congress: Raise the Debt Ceiling Before You Go Home
Hill: Freedom Caucus Opposes Clean Debt Ceiling Increase
Politico: Debt Fight Blindsides Congress
WE: Mulvaney Favors Attaching Spending Reforms To Increase In Debt Ceiling
IMMIGRATION:
Hill: Appeals Court Upholds Injunction Blocking Trump's Travel Ban
Hill: Trump Appeals Travel Ban Case To Supreme Court
Politico: Supreme Court Sets Deadline for Travel Ban Filings
Breitbart: Supreme Court Expedites Trump's Petition on Executive Order Case
OBAMACARE:
Politico: McConnell Steps Into ObamaCare Firing Line
Politico: White House To Seek 90-Day Delay In ObamaCare Subsidy Suit
Axios: Funding Insurer Subsidies Isn't Going Top Be Easy For Congress
Hill: Senate GOP Focused On Killing Medicaid Expansion
https://www.washingtonpost.com/national/health-science/uninsured-ranks-still-to-grow-by-tens-of-millions-under-latest-house-health-care-bill-cbo-says/2017/05/24/81a42648-40b0-11e7-8c25-44d09ff5a4a8_story.html?mkt_tok=eyJpIjoiTmpJNU5XUTRPRFEzTkRKbCIsInQiOiIydG90M29ydXdQN2ptbUQ3WTlZYlYyWUJsRnBhSFwvSWIwTlRtaWFjdHdxQUNlcGZ2RndTcFdiZDZZSllIZG5vS2ppRmZqMkd0Zk1jcDlaMjlndXhBOU9ySXVwenAwTHY5ejZGemQwV29FcmRJM0dxQjRWeE8rQlZjMkIycFFGS0QifQ%3D%3D&utm_term=.2f7541e3289a
WE: Mick Mulvaney: The Day of the CBO 'Has Probably Come and Gone'
WE: Meadows Floats More Funding For Repeal Bill After CBO Score
Politico: GOP Turns Gloomy Over ObamaCare Repeal
Hill: GOP Leader Tempers ObamaCare Expectations
RC: Senate Staff Beginning To Draft Health Care Bill Over This Week's Recess
WaPo: This Senate Staffer Could Change The Course Of The Health Care Debate
RUSSIA PROBE:
Politico: Escalating Probes Rattle Trump And His Aides
WaPo: Flynn Takes 5th on Senate Subpoenas as a Top House Democrat Alleges New Evidence Of Lies
https://www.washingtonpost.com/world/national-security/trump-asked-intelligence-chiefs-to-push-back-against-fbi-collusion-probe-after-comey-revealed-its-existence/2017/05/22/394933bc-3f10-11e7-9869-bac8b446820a_story.html?hpid=hp_hp-top-table-main_trumprussia-629pm:homepage/story&utm_term=.3244879962f3
WSJ: Former CIA Chief Brennan Says Russians Were In Contact With Trump Campaign Associates
WE: Former CIA Director John Brennan: I Saw Intel Worthy Of Investigation On Russia Trump Collusion
Politico: Brennan: Russia May Have Successfully Recruited Trump Campaign Aides
WE: Byron York: At This Rate, It Won't Matter If Trump Colluded With Russia
https://www.washingtonpost.com/world/national-security/cia-director-warned-russian-security-service-chief-about-interference-in-election/2017/05/23/ebff2a7e-3fbb-11e7-adba-394ee67a7582_story.html?utm_campaign=newsletter_axiosam&utm_medium=email&utm_source=newsletter&utm_term=.f9f4102abdd3
CNN: Polygraph Panic: CIA Director Fretted His Vote For Communist
WaPo: How A Dubious Russian Document Influenced The FBI's Handling Of The Clinton Probe
DC: Go Straight To The Fifth Paragraph Of The Latest NYT Bombshell On Russia Collusion
https://www.washingtonpost.com/world/national-security/jared-kushner-now-a-focus-in-russia-investigation/2017/05/25/f078db74-40c7-11e7-8c25-44d09ff5a4a8_story.html?mkt_tok=eyJpIjoiWWpVd04yVXlOMlZrWkdaayIsInQiOiJ3azIyRWllemora2wwUGFOVUs1a242eXFyWkxzWEEwaXQyYUVvVDJkT3hHUkIxM0c3MHp5dXo1N28zOGxIVk82M0RmR2FWeGpEb0YyWGtZNFAzNUYzV3VIYjFhV3BNeVBCYUlscXdyYXNrY1BtZzg1YkhYNXgyNnNBUjhBbXRKZCJ9&utm_term=.0bea2ef3cb4d
https://www.washingtonpost.com/world/national-security/russian-ambassador-told-moscow-that-kushner-wanted-secret-communications-channel-with-kremlin/2017/05/26/520a14b4-422d-11e7-9869-bac8b446820a_story.html?hpid=hp_hp-banner-main_kushner-705pm%3Ahomepage%2Fstory&utm_term=.42c629aecf4e
Circa: Declassified Memos Show FBI Illegally Shared Spy Data On Americans With Third Parties
Reuters: Exclusive: Trump's Son In Law Had Undisclosed Contacts With The Russian Envoy – Sources
NYT: Kushner Is Said To Have Discussed A Secret Channel To Talk To Russia
WaPo: Senate Intelligence Committee Requests Trump Campaign Documents
NYT: Jared Kushner's Role Is Tested As Russia Case Grows
NYT: Investigation Turns To Kushner's Motives In Meeting With A Putin Ally
NRO: The Alleged Kushner – Kislyak Meeting : Amateur Hour May Be Worse Than 'Collusion'
DC: What Is The WaPo Hiding About Its Jared Kushner Story?
Politico: Comey To Testify Before Senate As Soon As Next Week
Hill: Comey To Testify Publicly Next Week
Hill: White House Weighs Blocking Comey's Testimony
WSJ: Trump Considers Trying To Block Comey's Testimony
NYT: Trump Appears Unlikely To Hinder Comey's Testimony About Russia Inquiry=
Hill: Judiciary Dems Warn Trump About Trying To Block Comey Testimony
Politico: House Russia Probe Puts Witness Interviews On Hold
WaPo: Nunes-Led House Intelligence Committee Asked for 'Unmaskings' of Americans
SPENDING:
WaPo: Trump To Propose Big Cuts To Safety Net In New Budget, Slashing Medicaid And Opening Door To Other Limits
Politico: Trump Releases Budget Hitting His Own Voters Hardest
Hill: Here Are The 66 Programs Eliminated In Trump's Budget
LifeZette: Trump's Budget Reshapes Priorities Of Government
Daily Record: The Trump Budget: A Guide For New Jersey
Hill: Republicans Give Trump's Budget The Cold Shoulder
Politico: GOP Budget Woes Leave Lawmakers In The Dark
RC: House Appropriators Float 12-Bill Omnibus Before Recess
Politico: House GOP Leaders Already Plotting To Avoid Fall Shutdown
TAX REFORM:
Politico: Ryan Bucks White House, Setting Up Clash On Taxes
Bloomberg: Mnuchin Tells Democrats No Go On Border Tax In Private Meeting
WSJ: GOP's Proposed Tax Changes Are No Match For Status Quo
WHITE HOUSE:
WSJ: Trump Pushing Big White House Changes As Russia Crisis Grows
WaPo: Trump Considers Major Changes Amid Escalating Russian Crisis
MISCELLANEOUS:
Politico: MacArthur Resigns As Co-Chair Of 'Clearly Divided' Tuesday Group
http://dailysignal.com/2017/05/22/undercover-video-exposes-deep-contradiction-at-the-heart-of-planned-parenthood/?utm_source=TDS_Email&utm_medium=email&utm_campaign=CapitolBell&mkt_tok=eyJpIjoiWVRSbVpqSm1ZMk14WmpoaSIsInQiOiJzR3JXRjBTWThRUDJtMlIzSmtmaFdDVWsyd3hpMEQ1WitpWUlTbmlTVUUxVzZtTGExQXcxS0lcL2ZvZVc3ZEtQbXk1UXFxd1dQNW5zNzVtTTRiNlZGbzJKMmJHT3BlM1Q1XC9CXC9YaWhcLzJVdzh6UWdwMTJ1WXFcL0JLRERvNFRNbklsIn0%3D
Hill: GOP Frustrated By Slow Pace Of Trump Staffing
RC: Trey Gowdy's Path To Oversight Gavel Gets Smoother
Hill: Flurry Of Leaks Alarms US Allies
http://dailysignal.com/2017/05/31/overpopulation-fears-hoax-heres-higher-populations-actually-good-thing/?utm_source=TDS_Email&utm_medium=email&utm_campaign=MorningBell&mkt_tok=eyJpIjoiWmpVME5qUmlNVFl3WlRSaSIsInQiOiJrQ3F4OFZwT3krbjZkVWlPQWRWQ284aHNmV1VzYWVMaHdBQ0lcL2ZxY0s5eWxOYzZMdWc2REJPMWdQZnB5Vkt0cFFLbmtub1NzaGtBOVA1MWp1XC9SVzBBNTB3OXlnN1wvb2NqV3ZyNlhMQVlmK2xRMVh2U2JYRVB6aDB5WTZXdm9sTSJ9