Tea Party Patriots Weekly Report from Washington for 5/21/17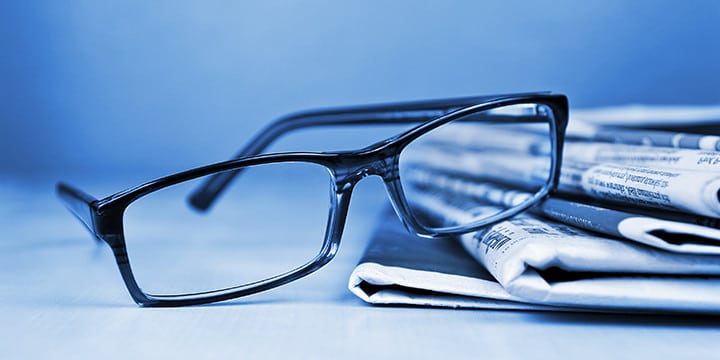 CALENDAR:
The House will return on Monday, with the first votes scheduled for 6:30 PM. The House will stay in session through Thursday, with the last vote scheduled to be no later than 3 PM. And then they'll be gone for the Memorial Day recess, and won't return until Tuesday, June 6.
The Senate will return on Monday, with the first vote set for 5:30. They'll stay in session through Thursday, at which point the Senate will embark on its Memorial Day recess.
LAST WEEK ON THE HOUSE FLOOR:
On Thursday, the House passed H.R. 115, the Thin Blue Line Act, by a vote of 271-143. The bill makes the killing of a state or local law enforcement officer an aggravating factor when courts are considering a federal death penalty. In doing so, it equalizes the treatment of state and local law enforcement officials with that of federal law enforcement authorities.
On Friday, the House took up and passed H.R. 1039, the Probation Officer Protection Act of 2017, by a vote of 229-177, with 24 Members not voting. The bill gives federal probation officers the authority to arrest hostile third parties who interfere with them in the performance of their duties.
THIS WEEK ON THE HOUSE FLOOR:
The House returns Monday. Beginning at 6:30 PM, they'll try to take up six bills under Suspension of the Rules, each of which deals with child safety and international sex trafficking in one form or other.
On Tuesday, they'll continue with 12 more bills brought up under Suspension, and they'll consider some more bills having to do with child safety, and, in anticipation of Memorial Day, they'll add bills focused on veterans.
On Wednesday, they'll take up two more bills on the Suspension Calendar, including H.R. 624, the Social Security Fraud Prevention Act of 2017, and H.R. 1293, to amend Title 5 of the U.S. Code to require that the Office of Personnel Management submit an annual report to Congress relating to the use of official time by Federal employees. Federal employee union leadership is not going to like that.
Later Wednesday, the House will take up H.R. 953, the Reducing Regulatory Burdens Act of 2017.
On Thursday, they'll take up two bills – H.R. 1973, the Protecting Young Victims from Sexual Abuse Act of 2017, and H.R. 1761, the Protecting Against Child Exploitation Act of 2017.
And then they'll go on recess for 11 days, and they won't return until Tuesday, June 6.
LAST WEEK ON THE SENATE FLOOR:
On Monday, May 8, the Senate voted to confirm former New Mexico Congresswoman Heather Wilson to serve as Secretary of the Air Force.
On Tuesday, May 9, the Senate voted to confirm Scott Gottlieb to serve as Commissioner of the Food and Drug Administration. The vote to confirm was 57-42.
On Wednesday, May 10, the Senate failed to get the simple majority needed to proceed to H.J.Res. 36, the Congressional Review Act Resolution of Disapproval on Methane. Susan Collins of ME, Lindsey Graham of SC, and John McCain of AZ all bolted the GOP position and voted with the Democrats to kill this particular CRA resolution. The Bureau of Land Management at the Department of the Interior issued the rule, which "sets standards for what oil and natural gas drillers on federal land must do to stop the waste of methane." The Trump Interior Department is considered likely to try to repeal the rule itself.
On Thursday, May 11, the Senate voted to confirm Robert Lighthizer to serve as U.S. Trade Representative. The vote to confirm was 82-14.
On Tuesday, the Senate voted to confirm Jeffrey Rosen to be Deputy Secretary of Transportation. The vote to confirm was 56-42.
On Thursday, the Senate confirmed Rachel Brand to be Associate Attorney General.
Later that day, the Senate also voted to invoke cloture on the nomination of former Iowa Gov. Terry Branstad to serve as U.S. Ambassador to China. The vote to invoke cloture was 86-12.
THIS WEEK ON THE SENATE FLOOR:
The Senate will return on Monday, with the first vote set for 5:30 PM, on a vote to confirm former Iowa Gov. Terry Branstad as U.S. Ambassador to China.
Beyond that, we expect to see more nominations considered on the floor this coming week, including, possibly, the nomination of John J. Sullivan to be Deputy Secretary of State and the confirmation vote for Amul Thapar to serve as a Circuit Judge for the Sixth Circuit.
APPOINTMENTS/CONFIRMATIONS:
In addition to the appointments and confirmations we just discussed, President Trump has announced his intention to nominate Callista Gingrich to serve as U.S. Ambassador to the Holy See.
COURTS:
In addition to filling out his administration, the President also gets to nominate judges to fill vacancies in the federal judiciary – federal district courts, circuit courts of appeal, and the Supreme Court, among others.
On Monday, May 8, President Trump nominated 10 people to serve as federal judges – five of them to serve as appellate judges, four of them to serve as federal district judges, and one to serve on the U.S. Court of Federal Claims, which hears monetary claims against the federal government. Conservative legal groups were ecstatic – two of the ten actually came from the list of 21 potential Supreme Court nominees candidate Trump had released, and all of them were deemed solid conservatives and constitutionalists.
To put this in context, when Barack Obama became President, Republican-appointed judges held majorities in nine of the 12 circuit courts of appeal; with his appointments over eight years, he flipped five of them, so they were controlled by a majority of judges appointed by Democrats. The current tally is eight circuit courts of appeal with Democrat-appointed majorities, and four with Republican-appointed majorities.
President Trump will have an opportunity to begin to turn that around. There are already 19 vacancies and future vacancies on the 12 federal appellate courts right now, and more could come open soon – more than 60 federal appellate judges are eligible for "senior status," a kind of semi-retirement, meaning they could step down from full-time work or retire entirely at any time.
Meanwhile, there are 114 vacancies and future vacancies distributed among the 94 federal district courts. And there are almost 100 additional federal district judges eligible for "senior status."
Remember, the minority party can no longer hold up a federal judge's confirmation by use of the filibuster. That went out the window when Harry Reid invoked the nuclear option in 2013 to jam Obama appointees onto the appellate courts. Now their only hope is a Senate tradition called the "blue slip," in which both of a potential nominee's home-state Senators are required to sign off on him or her. They do so by returning an actual blue piece of paper to the Chairman of the Senate Judiciary Committee.
As I said, this is a Senate tradition, not a law, not even a rule. The incumbent Chairman of the Senate Judiciary Committee sets it. And it's been observed in various forms over the last century. Currently, the tradition is that each Senator gets to sign off on any judicial nominee from his or her state. If both Senators don't return a positive blue slip to the Judiciary Committee, the nomination is effectively killed.
The question is, what happens to nominees for circuit courts of appeal, which encompass several states? Do ALL Senators from the affected states have to return positive blue slips, or can one recalcitrant Senator doom a potential nominee's chances, even if he or she has overwhelming support from the other Senators representing states in the circuit?
Senate Republicans are dealing with this exact question right now. And they've let Senate Democrats know they're thinking about it. We may end up with a splitting of the difference, where the blue slip tradition stays in place for district court nominations, but is adjusted for circuit court nominations. Stay tuned.
IRS:
Federal District Judge Michael R. Barrett on Thursday ordered that testimony from Lois Lerner and Holly Paz, two former IRS officials who led the targeting against Tea Party groups, will be kept secret, at least for now. The judge in a federal class action lawsuit against the IRS had originally ordered their depositions sealed, but he removed that prohibition and said instead that the depositions should be deemed "confidential" until he can have a chance to look at the depositions and figure out what effect releasing the depositions to the public would have.
Lerner and Paz had previously asked the judge to keep their depositions secret, claiming that they would likely receive death threats if the public knew what they had to say under oath. Under the judge's new order, the depositions will remain secret for now, but may become public later. Judge Barrett said at a later date, the public can request the depositions be made public, at which point it will be up to Lerner and Paz to explain why their testimony should remain secret.
OBAMACARE:
As we all know, the House passed the American Health Care Act the first week of May and sent the bill over to the Senate. Except that it didn't. The bill is actually still in the House, waiting for a CBO score.
At issue is a simple question – does the bill as structured now save at least $1 billion from areas under the jurisdiction of the Senate Finance Committee and $1 billion from areas under the jurisdiction of the Senate Health, Education, Labor and Pensions Committee? Those numbers are important, because they were contained in the reconciliation instructions included in the budget resolution that made the reconciliation bill possible. If CBO estimates that the current version of the AHCA does save at least $1 billion from areas under the jurisdiction of the Senate Finance Committee and another $1 billion from areas under the jurisdiction of the Senate Health, Education, Labor and Pensions Committee – and it probably does – then everything is copacetic, and the House can send the bill to the Senate and know it won't be fatally damaged under the reconciliation instructions that were passed in January.
But if the CBO score expected to be released on Wednesday shows for some reason that the legislation will NOT save at least $1 billion from those areas, then the House will have to adjust the bill to meet those targets … and then have a re-vote.
Meanwhile, Senate Republicans have been talking healthcare amongst themselves, in both their formal working group, and during their regular thrice-weekly lunches. It's clear they're going to try to write their own bill, and they're having conversations now where each discussion is centered on one particular topic at a time – Medicaid expansion, or the individual mandate, or tax credits, etc.
They're shooting for legislation in June, and hoping to pass a bill under reconciliation by June or possibly early July, but I wouldn't be at all surprised to see this thing back right up to the hard deadline of July 28, the last day before the August recess.
On another front, we found out Monday what the Trump Administration wants to do in the lawsuit brought by the House of Representatives against the Obama Administration for illegal and unconstitutional cost sharing reduction payments to insurance companies. These payments are part of ObamaCare spending, and the problem is that while ObamaCare authorizes the payments to insurers to help defray the costs of deductibles and co-pays, Congress never appropriated funding for them. So the Obama Administration shifted program monies around to pay about $7 billion per year. The House objected, arguing the Obama Administration couldn't legally spend money that had not been appropriated by the Congress, and a federal district court judge agreed.
The Obama Administration appealed that decision, and the brand new Trump Administration asked the judge for three months to get up to speed on the issue, and the appeal is on hold until tomorrow. At a meeting last Thursday, President Trump is reported to have told his advisers that he wants to end the payments as a means to pressure congressional Democrats to work with him on repealing ObamaCare. Without the roughly $7 billion in government payments to the health insurers, just about everyone seems to think, the private market will go into an unrecoverable tailspin. The rush to evacuate the individual marketplaces will accelerate, and more and more states will be left without any kind of competition in their individual markets.
Not surprisingly, reports The Washington Examiner on Monday, May 22, the Trump Administration has apparently decided it will ask the court for another 90-day stay, while it figures out what it wants to do. In the meantime, the payments will continue.
RUSSIA PROBE:
It's been two weeks since we spoke.
If you've been under a rock for those last two weeks, you've missed the most tumultuous two weeks in the young history of the Trump Administration.
On Tuesday, May 9, President Trump fired FBI Director James Comey. On Wednesday, May 10, the president met with the Russian Foreign Minister and the Russian Ambassador in the Oval Office, while administration officials from the Vice President on down stuck to a script that said the president's decision to fire Comey was made on the basis of a memo containing a recommendation from the new Deputy Attorney General, Rod Rosenstein. On Thursday, May 11, President Trump undercut his staff when he told NBC's Lester Holt in a broadcast interview that he had already made the decision to fire Comey before he got the Rosenstein memo, and would have fired him regardless.
That was the week before last. Then last week happened.
On Monday, May 15, The WaPo reported that during his meeting with the Russians, President Trump had shared highly classified intelligence. On Tuesday, May 16, the administration sent out the National Security Advisor and the Deputy National Security Advisor to push back against the story. And then, that evening, The NYT reported that former FBI Director Comey had written memos memorializing his conversations with the president, including one in which he quoted the president saying he wished the FBI Director could just "let go" of the investigation into former National Security Advisor Lt. Gen. Michael Flynn. The following day, Wednesday, Deputy Attorney General Rod Rosenstein announced the appointment of a Special Counsel to investigate matters Russian – and the Special Counsel he named was special, indeed: Comey's immediate predecessor at the FBI, former Director Robert Mueller, who served as Director for 12 years, from 2001 through 2013.
On Thursday, at a press conference, President Trump denied that he had ever asked Director Comey to back off the FBI investigation into possible collusion between the Trump campaign and entities of the Russian government. Also on Thursday, Deputy Attorney General Rod Rosenstein briefed all 100 members of the Senate. He repeated that for all members of the House on Friday.
On Friday, the NYT reported that during his meeting with the Russian Foreign Minister and the Russian Ambassador the week before, President Trump had told them, "I just fired the head of the FBI. He was crazy, a real nut job," before adding, "I faced great pressure because of Russia. That's taken off," and then concluded, "I'm not under investigation." The quotes come from a document summarizing the meeting, prepared by U.S. officials and circulated as standard operating procedure to key officials in the U.S. national security community. Critics are making much of the fact that this conversation took place the day after Trump fired Comey; they suggest the conversation lends more credence to the argument that Trump's real reason for firing Comey was the FBI's Russia investigation, not Comey's failings as FBI Director.
Virtually simultaneously on Friday, the Washington Post reported the Russia investigation has identified what it called "a current White House official as a significant person of interest" in the investigation. Wrote the Post, "The senior White House adviser under scrutiny by investigators is someone close to the president."
And still no one has offered any evidence that there actually was collusion between anyone on the Trump campaign and any Russian government entity.
Nevertheless, there are a few takeaways here.
Coming out of the Rosenstein briefing on Thursday, several Senators made clear their belief, based on Rosenstein's brief, that the Russia investigation had moved from being a counter-intelligence investigation into being a criminal investigation. This is important, because the FBI conducts those different kinds of investigations in different ways. In a counter-intelligence investigation, they're trying to determine if national security has been breached or compromised, and find out who did it and how. They're not looking to make a case in court. In a criminal investigation, on the other hand, they're looking for evidence of criminal behavior, and given Mueller's wide latitude, obstruction of justice – that is, efforts to corruptly impede an investigation – can come into play.
That's why the NYT story about President Trump telling the Russians that he had just fired the FBI Director, and that, in his words, "I faced great pressure because of Russia. That's taken off," implying that he thought the Russia investigation would end, is so important. Mueller could look at that as evidence of the president's intent in firing Comey – and if his intent was to fire Comey for the purpose of ending an ongoing investigation, that could be argued as obstruction of justice.
The White House understands this, and is pushing back hard. On Sunday morning, National Security Advisor H.R. McMaster went on ABC's Sunday show to argue otherwise, saying the president brought up Comey's firing because he was trying to explain to the Russians how he had felt "hamstrung" in working with them during this period of intense media coverage of all things Russian, and that would now be relieved.
SUGGESTED READING:
JENNY BETH MARTIN/TEA PARTY PATRIOTS:
Hill: Jenny Beth Martin: GOP Senators Must Keep Their Promises To Repeal ObamaCare
WT: Jenny Beth Martin: Federalist Society's Leonard Leo Laid Groundwork for Neil Gorsuch
WE: Jenny Beth Martin: Trump Should Nominate FTC Commissioners Who Respect Intellectual Property
AGENDA:
Hill: Senate Rejects Repeal Of Obama Drilling Rule
APPOINTMENTS/CONFIRMATIONS:
WSJ: Senate Confirms Robert Lighthizer As Trump's Trade Representative
Politico: Senate Confirms Wilson As Air Force Secretary
Politico: Gottlieb Confirmed As FDA Chief
CNN: Callista Gingrich To Be Nominated as Ambassador to Vatican
JUDICIARY:
WaPo: Here Come Trump's Judges
NYT: Trump To Announce Slate Of Conservative Federal Court Nominees
NRO: Trump Proposes Excellent Slate Of Appellate Judicial Nominees
Hill: GOP Talks of Narrowing 'Blue-Slip' Rule for Judges
WE: Trump Adviser Leonard Leo Details Plans To Overhaul The Judiciary
WE: Judges List Binds Conservatives To Trump
IRS:
Cincinnati Enquirer: IRS Execs: Our Lives Are At Risk In Tea Party Case
USA Today: Cincinnati Enquirer Sues To Open Secret Tea Party Hearing
WT: Judge: Lois Lerner's Tea Party-Targeting Testimony Can Stay Secret — for Now
OBAMACARE:
Politico: White House Pressures Senate To Fix Health Bills Policy Problems
NYT: A Republican Principle Is Shed In The Fight On Health Care
Forbes: Will Senate Republicans Rescue The Party From Political Suicide?
Politico: McCarthy: 'I Have No Problems If The Senate Rewrites The ObamaCare Repeal Bill
HuffPo: Yes, It Is Definitely Possible For The House And Senate To Agree On Health Care
https://www.washingtonpost.com/powerpost/senate-republicans-face-their-own-divisions-in-push-for-health-care-overhaul/2017/05/09/f9d3558e-34b8-11e7-b412-62beef8121f7_story.html?hpid=hp_rhp-top-table-main_healthsenate-650pm:homepage/story&utm_campaign=newsletter_axiosvitals&utm_medium=email&utm_source=newsletter&utm_term=.4486f250272e
GOP Pins Health Care Hopes On An Unlikely Figure: Ted Cruz
Politico: Republicans Flub Defense Of Health Care Vote
Axios: Senate Health Care Effort Wrestles With Spending Vs. Coverage
Hill: Senate GOP Examining Ways To Repeal ObamaCare Insurance Rules
Politico: Senators Hold Back-Channel Talks On Bipartisan ObamaCare Fix
Politico: Cruz, Paul Want To Go 'Nuclear' On ObamaCare Repeal
CR: Cruz And Paul: Don't Let This Senate Employee Destroy Health Care
Bloomberg: House May Have To Vote Again On GOP ObamaCare Repeal Bill
WE: CBO Health Care Score Expected Wednesday
Politico: CBO Score of ObamaCare Repeal Bill Expected Wednesday
Politico: Trump Tells Advisers He Wants To End Key ObamaCare Subsidies
WE: Trump Administration, House GOP in Talks To Maintain ObamaCare Subsidies
Federalist: Don't Let Health Insurers Hold Americans Hostage for Cost-Sharing Payments
RUSSIA PROBE:
Politico: Sally Yates: 'We Believed General Flynn Was Compromised'
Politico: Obama Warned Trump About Flynn, Officials Say
WaPo: Obama Warned Trump Against Hiring Flynn As National Security Adviser Official Confirms
Hill: Trump's Bombshell: FBI's Comey Fired
RC: Senate Democrat Finalizing Independent Counsel Plan After Comey's Termination
Hill: GOP Intelligence Chairman Troubled By Trump's Firing Of FBI Director
Politico: Trump Pulls From Nixon's Playbook
Politico: Schumer Calls For Special Prosecutor, Suggests Cover-Up
Politico: Trump Shocks With Ouster Of FBI's Comey
NRO: The Bipartisan Case Against Firing James Comey
WSJ: Comey's Deserved Dismissal
The Resurgent: Dear Donald Trump: You'd Best Pay Attention To What's Happening
The Resurgent: No Room For Reason On Trump Firing Comey
Politico: Schumer Calls For Special Prosecutor, Suggests Cover Up
White House: Letter Firing Comey
Politico: Behind Comey's Firing: An Enraged Trump, Fuming About Russia
WaPo: President Trump Fires FBI Director Comey
WaPo: After Trump Fired Comey, White House Staff  Scrambled To Explain Why
WSJ: Before Comey's Dismissal, A Growing Frustration At The White House
WSJ: After Ouster At FBI, A Small Group Of GOP Senators Holds Sway Over The Next Steps
WSJ: Comey's Firing Came As Investigators Stepped Up Russia Probe
Politico: McConnell Rejects Call For Special Prosecutor
CNN: Senate Intelligence Committee Subpoenas Michael Flynn
WaPo: Inside Trump's Anger And Impatience – And His Sudden Decision To Fire Comey
WSJ: As FBI Reels, Candidates Emerge To Succeed James Comey
WSJ Senate Committee Subpoenas Documents From Michael Flynn
WE: Byron York: To Fire Comey, Trump Team Waited For Rosenstein
NYT: 'Enough Is Enough': How Festering Anger At Comey Ended In His Firing
Hill: Deputy Attorney General Asked To Brief Senators After Comey Firing
NYT: In A Private Dinner, Trump Demanded Loyalty. Comey Demurred.
Politico: Trump's Attempt To Fix The Comey Crisis Made It Worse
WSJ: Rosenstein Pressed White House To Correct Record On Comey Firing
NYT: For Trump Supporters The Real Outrage Is The Left's Uproar Over Comey
WSJ: Why James Comey Had To Go
Hill: Trump's Warning To Comey Deepens The Crisis For The White House
Politico: Amid FBI Fallout, Trump Escalates War Against Media And Comey
Hill: Deputy AG Sees No Need For Special Prosecutor On Russia: Report
LA Times: The Last Time A President Admitted He Secretly Taped Conversations, He Had To Resign
Hill: Five Story Lines To Watch In Trump Comey Fight
WE: Trump: I Can't Talk About Tape Recordings Of Conversations
WaPo: White House Systems Failed With Comey Firing , But Trump Pushed The Buttons
Politico: Schumer: No FBI Director Until Special Prosecutor Named
WaPo: Trump Revealed Highly Classified Information To Russian Foreign Minister And Ambassador
Hill: Trump Takes Heat Over Intel, 'Tapes'
Politico: Trump's Handling Of Classified Info Brings New Chaos To White House
NYT: Trump Revealed Highly Classified Intelligence To Russia, In Break With Ally, Officials Say
WSJ: Israel Provided Intelligence Trump Shared With Russia, Officials Say
Politico: White House Shocked By Allegation Trump Tried To Shut Down FBI's Flynn Probe
Politico: Trump's Alleged Plea To Comey Stirs Obstruction Talk
NYT: Comey Memo Says Trump Asked Him To End Flynn Investigation
Hill: Trump's Disclosure Of Classified Intel May Have Endangered Spy: Report
CNN: Inside The US Effort To Keep Laptop Bomb Intelligence Secret
CNN: The James Comey Memo Is An Existential Threat To Trump's Presidency
Politico: Republicans May Be Reaching Their Breaking Point With Trump
ABC: Trump's Disclosure Endangered Spy Placed Inside ISIS By Israel, Officials Say
NRO: The Comey Memo: The Allegation Is Serious And There Is No Good Outcome
WaPo: Legal Analysts: Trump Might Have Obstructed Justice If Comey's Allegation Is True
Politico: Alarm Spreads Among Hill Republicans Over Comey Scandal
Politico: Chaffetz Invites Comey To Testify Next Wednesday
WaPo: Former Attorney General: Trump Made The Right Call On Comey
WSJ: Former FBI Director Robert Mueller Named Special Counsel For Russia Probe
Fox News: Gohmert: I'm 'Amazed Comey Appears To Be Confessing To A Crime'
Hill: Former FBI Director Robert Mueller To Lead Russia Investigation
NYT: Trump Team Knew Flynn Was Under Investigation Before He Came To White House
Fox News: Gregg Jarrett: Comey's Revenge Is Gun Without Powder
NYT: What Is Obstruction Of Justice? An Often Murky Crime, Explained
Hill: The Comey Memo Offers No Proof For Impeachment Of Trump
Hill: Obama's IRS Officials Should Be Forced To Testify On Improper Targeting
Reuters: Exclusive: Trump Campaign Had At Least 18 Undisclosed Contacts With Russians: Sources
NRO: Under The Obama Precedent, No Trump Obstruction Of Justice
Hill: GOP Senator: Flynn 'Not Cooperating' In Russia Probe
Hill: Senate Dems: Deputy Attorney General Knew Comey Was Being Removed Before Writing Memo
Denver Post: The Guardrails Can No Longer Contain Donald Trump
WaPo: Trump Denies Telling Comey To Back Off Flynn Investigation
NYT: Comey, Unsettled By Trump, Is Said To Have Wanted Him Kept At A Distance
Politico: What Donald Trump Needs To Know About Bob Mueller And Jim Comey
NYT: FBI Once Warned GOP Congressman That Russian Spies Were Recruiting Him
Politico: Trump Hit By Twin Russian Bombshells As He Departs For Foreign Trip
WaPo: What's Next in the Russia Investigation? The Week's Biggest Bombshells
NYT: Trump Told Russian That Firing 'Nut Job' Comey Eased Pressure from Investigation=
WaPo: Russia Probe Reaches Current White House Official, People Familiar with the Case Say
Reuters: White House Looking at Ethics Rule To Weaken Special Investigation — Sources
Politico: Russia Meeting Revelation Could Trigger Obstruction Investigation
Politico: McMaster: Trump Mentioned Comey Because of 'Hamstrung' Russia Relationship
FOX: Dershowitz Says Special Counsel Will Help Trump: 'He's Going To Find No Crime'
TAX REFORM:
Politico: Republicans War Over Taxes
WaPo: House Republicans Struggle With Costs Of Tax Overhaul
WSJ: The $2 Trillion Question In Trump's New Tax Plan
RC: Freedom Caucus May Push For More Than Tax Overhaul In Next Budget
Politico: GOP Plans Could Kill One Of Trump's Favorite Tax Breaks
Hill: House GOP Not Sold On Ryan's Tax Reform Plan
Politico: Koch Brothers Boost Trump's Tax Plan
WHITE HOUSE:
NYT: 'Looking Like A Liar Or A Fool': What It Means To Work For Trump
WSJ: Trump Weighs Shakeup Of Press Team
Politico: How Trump Gets His Fake News
Daily Beast: White House Staff 'Hiding' As Russia Chaos Engulfs West Wing
American Commitment: Trump Should Keep His Promise To Cancel Obama Climate Deal
MISCELLANEOUS:
Politico: Republicans Plan Massive Cuts To Programs For The Poor
RC: Congressional Review Act Gets A Workout
Hill: This Week Congress Grapples With Comey Fallout
Hill: Gowdy Frontrunner To Be Next Oversight Chair
Politico: Gowdy Poised To Replace Chaffetz As Oversight Chief