Tea Party Patriots Weekly Report from Washington for 4/9/17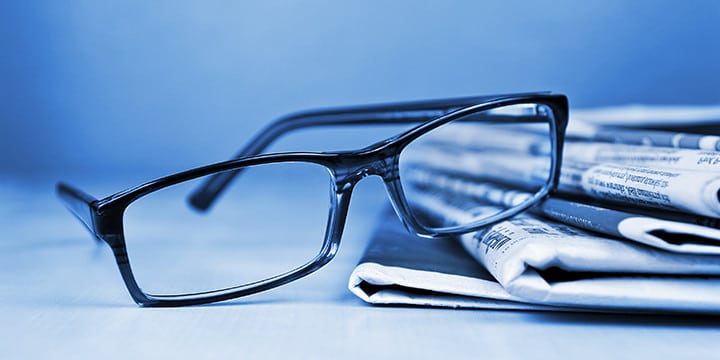 CALENDAR:
Congress will break for two weeks for the Easter Recess. The Senate will be back in session on Monday, April 24, and the House will be back in session on Tuesday, April 25.
LAST WEEK ON THE HOUSE FLOOR:
The House came back into session on Monday evening, and took up and passed H.Res. 92 and H.R. 479 under Suspension of the Rules. H.Res. 92 condemns North Korea's development of multiple intercontinental ballistic missiles, and H.R. 479 designates North Korea as a state sponsor of terrorism.
On Tuesday, the House took up and passed the rule for consideration of H.R. 1343, the Encouraging Employee Ownership Act of 2017, and the rule for H.R. 1304, the Self-Insurance Protection Act.
Then the House passed H.R. 1343. The vote was 331-87. This bill simply raises to $10 million the current threshold of $5 million for companies that issue securities as a means to compensate their employees without having to register with the SEC.
On Wednesday, the House took up and passed the rule for consideration of H.R. 1219, the Supporting America's Innovations Act of 2017. Then the House took up and passed H.R. 1304, the Self-Insurance Protection Act. The vote was 400-16. This bill clarifies that federal regulators cannot redefine stop-loss insurance as traditional health insurance, and thereby protects access to affordable health coverage for employees who get their insurance through their employer's self-insurance plan.
On Thursday, the House took up and passed H.R. 1219, the Supporting America's Innovators Act. The vote was 417-3. This bill amends the Investment Company Act of 1940 to increase the number of investors who can participate in certain venture capital funds before those funds are required to register with the SEC as investment companies. The current threshold is 100 investors; under this amendment, the threshold would rise to 250.
And then they were done.
THIS WEEK ON THE HOUSE FLOOR:
The House is in recess.
LAST WEEK ON THE SENATE FLOOR:
The Senate came back into session last Monday evening, and took up and passed S. 89, the Delta Queen bill. The vote was 85-12.
On Tuesday, the Senate took up the confirmation of Elaine Duke to be Deputy Secretary of Homeland Security. The vote to confirm was 85-14.
Then the Senate moved to consider the nomination of Judge Neil Gorsuch to be Associate Justice of the Supreme Court. That consumed the rest of the Senate's week, and we'll talk more about that in a moment.
THIS WEEK ON THE SENATE FLOOR:
The Senate is in recess.
OBAMACARE:
House Republicans made progress on the ObamaCare repeal front last week, but not enough to bring an amended repeal bill to the floor.
On Monday, Vice President Pence met with key members of both the House Freedom Caucus and the Tuesday Group. Word spread all day Tuesday that a potential deal was in the works, and that if one could be agreed to, House leadership would put the bill up for a vote before the House broke for the Easter Recess at the end of the week.
The contours of the deal were simple. The Freedom Caucus' objection to the original draft legislation was that it didn't actually repeal the core elements of ObamaCare – the insurance regulations that have led to skyrocketing premiums. But the Tuesday Group was opposed to repealing them, because they are "popular." So the potential deal split the difference, by giving states the option to decide on their own if they wanted to repeal the insurance regulations in their own states, courtesy of waivers they could apply for. Community Rating and Essential Health Benefits were definitely on the table, and Guaranteed Issue was, too, depending on whom you asked.
And that was part of the problem – it depended on whom you asked. Members of the Freedom Caucus seemed to be under the impression that the states could apply rather easily for the waivers, while members of the Tuesday Group say they were told that there would be stringent conditions placed on the waivers.
Members of the Freedom Caucus believe they were told Community Rating would be repealed except for gender, so women could not be charged more than men (even though women consume more health care than do men). But members of the Tuesday Group believe they were told that the only flexibility on Community Rating the governors would receive would be flexibility on age – not illness, or medical history, or other factors.
No one seems to know whether the White House was playing a double game, or if members of the two caucuses just heard what they wanted to hear.
By Wednesday, it was clear there was no legislative text to look at. Members of the Freedom Caucus refused to commit themselves to agreeing to vote for an amended bill until they could see the language, and the Tuesday Group was upset that the deal was even being considered.
At a Wednesday night meeting, White House officials pressed Speaker Ryan hard for a vote to pass the amended bill (which still did not yet exist on paper) before allowing the House to leave for recess. Ryan demurred, but House GOP leaders eventually agreed to send the package to the House Rules Committee to let the Rules Committee vote to add the amendment to the package that had been sitting there for almost two weeks.
On Thursday afternoon, the Rules Committee met and, by a party-line vote, added the amendment to H.R. 1628, the American Health Care Act. The amendment – offered by Reps. Dave Schweikert and Gary Palmer – creates a $15 billion program to help insurers cover the costs of high-cost patients, beginning in 2018. The fund is meant to subsidize coverage for those high-cost patients with pre-existing conditions so that premiums for other patients can come down.
RUSSIA PROBE:
On Monday, we learned that White House lawyers learned in February that former Obama National Security Adviser Susan Rice had requested the "unmasking" of Trump transition team officials whose communications were surveilled "incidentally" during conversations with monitored foreign nationals. A few weeks ago on PBS, she said, "I know nothing about this;" now she's retreated to claiming that she wasn't the one leaking that information to the press.
On Thursday, House Intelligence Committee Chairman Devin Nunes announced that he would be stepping down from the lead on the committee investigation of Russia's activities in the presidential election. He was doing so, he said, because the House Ethics Committee has opened an investigation into whether or not he revealed classified information when he revealed that Obama Administration officials had collected and shared information on Trump transition team officials. TX GOP Congressman Mike Conaway will be taking over the lead on the committee's investigation.
SCOTUS:
Senate Democrats refused to yield to common sense, and instead filibustered the confirmation vote for Neil Gorsuch to become the next Associate Justice of the Supreme Court. The vote to end the filibuster was 55-45, with four Democrats – Michael Bennet of CO, Joe Donnelly of IN, Heidi Heitkamp of ND, and Joe Manchin of West Virginia voting to end the filibuster. The reason the total vote in favor of ending the filibuster was 55 instead of 56 is because Majority Leader McConnell switched his vote to join the losing side, so he could offer a motion to reconsider. He did, and the Senate then voted 55-45 to reconsider the cloture vote they had just taken.
Minority Leader Chuck Schumer wasn't through fighting. First he offered a motion to postpone the second cloture vote. That motion failed, by a vote of 48-52. Then Schumer offered a motion to adjourn, which takes precedence over everything. That motion failed, too, by the same 48-52 party-line vote.
Having disposed of Schumer's stalling tactics, Leader McConnell then raised a point of order and declared that under Harry Reid's decision of November 2013 to invoke the nuclear option and lower the confirmation threshold to a simple majority, the threshold for Supreme Court nominees was the same as for executive branch and other judicial nominations. Senate President Pro Tempore Orrin Hatch of UT, sitting in the chair, upheld the precedent of the Senate and ruled against the point of order. McConnell then asked for an appeal of the ruling of the chair, and by 52-48, the Senate voted to overrule the ruling of the chair and establish the precedent that Supreme Court nominees only require a simple majority to be confirmed.
Having established that a Supreme Court nominee could be confirmed with a simple majority, the Senate voted to invoke cloture on the confirmation debate. The vote was 55-45. Michael Bennet of CO went back to the Democratic side, while Sens. Donnelly of IN, Heitkamp of ND, and Manchin of WV voted again to invoke cloture.
Then the Senate held the vote to confirm Judge Gorsuch. The final tally was 55-44. Again, Bennet voted with the Democrats, while Donnelly, Heitkamp, and Manchin voted with the Republicans. One Republican was missing – Senator Johnny Isakson of GA, who is still recovering from back surgery.
Judge Gorsuch will be sworn in on Monday morning at the Supreme Court in a private ceremony, then will be sworn in later Monday in a public ceremony where the oath of office will be administered by Justice Anthony Kennedy, one of the two Supreme Court justices for whom Gorsuch clerked. For the trivia buffs among you, this will be the first time that a former law clerk has joined his former boss on the Supreme Court.
MISCELLANEOUS:
On Thursday morning, Politico Playbook hosted a public interview with Freedom Caucus members Mark Meadows, Jim Jordan, and Justin Amash. I've included a link to the broadcast in the Suggested Reading, and commend it to your attention.
SUGGESTED READING:
JENNY BETH MARTIN/TEA PARTY PATRIOTS:
WT: Jenny Beth Martin: Democrats Continue To Blow Up Senate Tradition
Hill: Jenny Beth Martin: A Trump-Freedom Caucus Alliance Is Imperative to American Prosperity
WND: Tea Party Cheers GOP Nuking of 'Partisan' Gorsuch Filibuster
AGENDA:
IMMIGRATION:
AP News: Immigration Arrests At Mexican Border Continue To Plummet
OBAMACARE:
Lifezette: How Trump Could Gut ObamaCare Without Congress
http://www.washingtonexaminer.com/freedom-caucus-members-believe-theyre-closing-in-on-a-healthcare-deal-with-white-house/article/2619202?utm_campaign=Washington%20Examiner:%20Breaking%20News&utm_source=Washington%20Examiner:%20Breaking%20News%20-%2004/03/17&utm_medium=email
WE: White House To Unveil New ObamaCare Repeal Deal Tuesday
Politico: White House, Conservatives Mull Deal To Revive ObamaCare Repeal
Axios: Ryan Is Still Suing The Administration. What Next?
Hill: Pence Presents New Healthcare Offer To Freedom Caucus
The Federalist: Americans Have 'Binary Choices' About Replacing Health Care But Not The Ones Paul Ryan Says
Hill: Ryan Tamps Down Expectations For New ObamaCare Repeal Bill
WE: Key Questions On Potential Deal Repealing And Replacing ObamaCare
Roll Call: Pence Pitches Ideas To Build Support For Health Care Bill
Roll Call: Amash, Freedom Caucus Say Health Care 'Deal' Reports Are False
http://www.apnewsarchive.com/2017/A-GenForward-poll-says-most-young-Americans-want-any-health-care-overhaul-under-President-Donald-Trump-to-look-a-lot-like-the-Affordable-Care-Act-signed-into-law-by-his-predecessor-Pres/id-d39117522371495caf019ab2008cc844
Hill: Centrists Push Back On New ObamaCare Repeal Plan
Politico: Trump's New ObamaCare Repeal Push Faces Tough Slog In Congress
Politico: Latest Repeal Bid May Gut One Of ObamaCare's Most Popular Provisions
Politico: Pence's ObamaCare Diplomacy Fails To Yield A Deal
Hill: Centrists Push Back On New ObamaCare Repeal Plan
Hill: Trump Lacks Leverage With Freedom Caucus
Hill: To Repeal, Replace ObamaCare GOP Must Reject The Law's False Premises
WE: How To Revive Health Care Reform
CNN: No Repeal Deal In Sight, GOP To Take Flight
Politico: White House Divided On ObamaCare Payments
Politico: GOP Finger-Pointing Flares As ObamaCare Repeal Talks Sputter
Politico: House GOP Mulls Emergency Meeting To Push ObamaCare Repeal
Hill: GOP Healthcare Talks Stall
Politico: White House Aides Clash With GOP Leaders Over Flailing ObamaCare Push
NYT: As Latest Health Care Plan Dies, Republicans Can't Agree On A Culprit
WaPo: GOP House Leaders Say Health Bill Tweaks Show Progress, But Larger Divisions Remain
Politico: Frustration Mounts, Careers On The Line As Health Repeal Fails
MC: House GOP Amends Health Care Bill to Address Premiums
MC: HHS Set To Continue ObamaCare Payments to Insurers with Lawsuit Pending
http://www.washingtontimes.com/news/2017/apr/9/from-repeal-and-replace-to-replace-and-repeal/?mkt_tok=eyJpIjoiT1RSak5XWm1aalF3WldFNSIsInQiOiJDYmtkMFJGUXpBTEJcL0ZlUjlEQ1NJTllqRm8rYzVYdkR0XC9paVwvVkUxOTBoQU9ZRDhJaUR5cFoyZWJCXC81MmZ4UE5FeW82R3BQbm9mSVJUKzdmRkQ1RGo3RmxpWUlSUjJOZzE3R2tOclBJT2hHY2dyV1dROXhEZjE1Q2RiTjd5WnkifQ%3D%3D
REGULATION:
Reuters: Window Closing For Republican Stealth Assault On U.S. Regulations
RUSSIA PROBE:
Bloomberg: Top Obama Adviser Sought Names Of Trump Associates In Intel
FOX News: Susan Rice Requested To Unmask Names Of Trump Transition Officials, Sources Say
Hill: Scarborough on Susan Rice: What If Cheney Had Asked for Unmasking?
Hill: Rice Denies Obama Administration Inappropriately Unmasked Trump Team
Politico: Susan Rice: Allegations That Obama Administration Politicized Intelligence 'Absolutely False'
Politico: Susan Rice Becomes Target Of Conservative Attacks Over Flynn Unmasking
Politico: Graham: Congress Should Look Into Susan Rice Reports
Politico: McConnell Backs Investigation Into Susan Rice On Flynn Unmasking
NRO: Susan Rice's White House Unmasking: A Watergate-Style Scandal
Hill: Nunes Steps Aside From Russia Investigation
Politico: Nunes Steps Aside From Russia Probe
Politico: Meet Mike Conway, The New Sheriff On The Trump-Russia Case
MC: House Intel Chairman Steps Down from Russia Probe
NYT: CIA Had Evidence Of Russian Effort To Help Trump Earlier Than Believed
SCOTUS:
Politico: Senate Democrats Have Votes To Filibuster Gorsuch
Hill: Senators Fear Fallout Of Nuclear Option
WaPo: Home Stretch For Trump's Supreme Court Nominee Could Forever Alter The Senate
FOX News: What Is Nuclear Option, Roadmap To How Gorsuch Confirmation Could Play Out
Hill: Senate Panel Advances Gorsuch To Nuclear Showdown
CNN: Senate Democrats Reach Filibuster Threshold On Gorsuch Setting Up 'Nuclear Option' Change
Politico: Gorsuch Battle Heads To Senate Floor As Democrats Vow Filibuster
USAT: Here Are 9 Steps The Senate May Take To Go Nuclear And Approve Gorsuch
Politico: McConnell Promises Not To Kill Filibuster For Legislation
WE: Republicans Mull Second Nuclear Change To Senate
Hill: Dem Senator Wraps All-Night Supreme Court Protest After 15 Hours
NRO: Karma, Precedent, And The Nuclear Option
Hill: Republicans Considering Broader Change To Senate Rules
WaPo: Bob Dole And Trent Lott: The Senate Has Changed. It's Time To Use The Nuclear Option
The Insurgent: Inside Baseball: How The Nuclear Option Really Works, Step By Step
WSJ: Senate Eliminates Filibuster For Supreme Court Nominees
WSJ: Mitch McConnell's Finest Hour
Hill: Senate Goes 'Nuclear' To Advance Trump's Supreme Court Pick
Politico: Senate GOP Goes 'Nuclear' On Supreme Court Filibuster
Hill: Senate Confirms Gorsuch To Supreme Court, Giving Trump Big Win
Politico: McConnell Delivers First Big Win of Trump's Presidency
NRO: Karma, Precedent, and the Nuclear Option
Politico: Inside the Secret Mission To Save the Filibuster
SPENDING:
Politico: McConnell: Fiscal 2017 Deal Will Be Done Before Deadline
Hill: What Democrats Want In Shutdown Fight
Politico: Freedom Caucus Chair: Government Shutdown Isn't Likely
SYRIA:
Politico: US Launches Air Strikes Against Assad Forces In Syria
Politico: Trump's Syria Strike Divides Congress – But Not Along Partisan Lines
Politico: Full Transcript: Trump's Statement On Syria Strike
AP News: Can The President Attack Another Country Without Congress?
WSJ: Trump's Syria Opportunity
Politico: McConnell: Trump's Airstrikes Didn't Need Congressional Authorization
Politico: Insie Trump's Three Days of Debate on Syria
TAX REFORM:
Bloomberg: How House Republicans Want To Revolutionize The Corporate Tax Code: Quick Take Q&A
Politico: Freedom Caucus Warns Leadership On Tax Reform
WHITE HOUSE:
WaPo: It Went Off The Rails Almost Immediately: How Trump's Messy Transition Led To A Chaotic Presidency
http://www.politico.com/story/2017/04/bannon-resign-mercer-trump-236939?mkt_tok=eyJpIjoiWTJVMk1qRmhNbUl6WXpJMyIsInQiOiJsYzc0ODA4OXd2RjkycTBrNk01S3ZjME1YMXMwZjhCNVl4M2FINDBjd2x2RmM4WElKOWRoVHlKaDJWaDZTdTkyQlwvV0VKRldiaVlLWW5IT3Z5cHRaY1o1T2pnTHA1WG93NTA5dzN0NTkwd0JjcXNBV3pkMFVYZDBvVUJwWXhtMFEifQ%3D%3D
NYT: In Battle For Trump's Heart And Mind, Its Bannon Vs. Kushner
WaPo: Bannon Wants A War On Washington: Now He's Part Of One – Inside The White House
The Daily Beast: Steve Bannon Calls Jared Kushner A 'Cuck' And 'Globalist' Behind His Back
Politico: Bannon and Kushner Hold Sit-Down in Attempt To Bury the Hatchet
NYT: Trump Fires Warning Shot in Battle Between Bannon and Kushner
Axios: How Trump Defused West Wing Feud — for Now
MISCELLANEOUS: