Tea Party Patriots Weekly Report from Washington for 4/30/17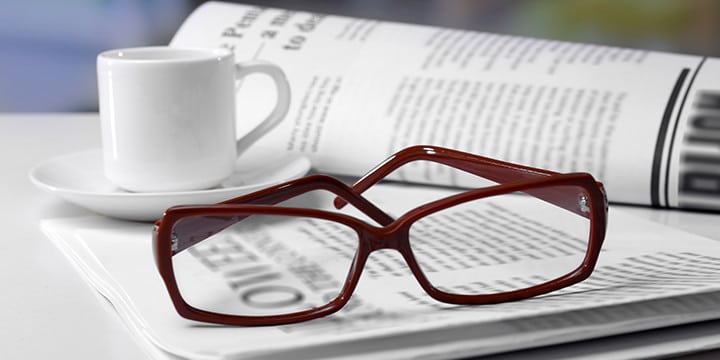 CALENDAR:
The House will return on Monday, with no votes scheduled before 6:30, and will stay in session through Thursday, with the last vote scheduled no later than 3 PM.
The Senate will return on Monday, and will stay in session through Friday.
LAST WEEK ON THE HOUSE FLOOR:
The House returned on Tuesday and took up and passed two bills on the Suspension Calendar.
On Wednesday, the House took up and passed the rule for H.R. 1695, the Register of Copyrights Selection and Accountability Act. Later that day the House took up and passed the bill, by a vote of 378-48. The bill changes the process for choosing the head of the U.S. Copyright Office, to make it directly accountable to the Congress.
On Thursday, the House passed a rule that allowed the leadership to put a bill on the floor immediately without having to let it sit for three days. They did that in anticipation of the possibility of bringing the leadership's ObamaCare repeal bill back to the floor, and wanted to have the flexibility to do it Friday or Saturday, if they determined they had 216 votes in favor.
Then, under Suspension of the Rules, the House took up and passed S. 496, a Congressional Review Act Resolution of Disapproval to repeal the rule issued by the Federal Highway Administration and the Federal Transit Administration entitled Metropolitan Planning Organization Coordination and Planning Area Reform. The bill passed by 417-3. Since it had already passed the Senate, it's now on its way to the White House for the president's signature.
Then the House took up and passed H.R. 1694, the Fannie and Freddie Open Records Act, by a vote of 425-0. The bill ensures that Fannie Mae and Freddie Mac must comply with the Freedom of Information Act.
On Friday, the House took up and passed H.J.Res. 99, a one-week Continuing Resolution that would fund the federal government through May 5. The vote was 382-30, with 18 Members not voting.
And then they were done.
THIS WEEK ON THE HOUSE FLOOR:
The House will come back into session on Monday, May 1, with the first vote set for 6:30.
At that point, they'll try to take up six bills under Suspension of the Rules, including H.R. 1644, the Korean Interdiction and Modernization of Sanctions Act, as amended, sponsored by House Foreign Affairs Committee Chairman Ed Royce of CA.
On Tuesday and Wednesday, the House will meet at 10 AM for morning hour and 12 PM for legislative business. On Thursday, the House will meet at 9 AM for legislative business, and the last votes are expected no later than 3 PM.
At some point on Wednesday or Thursday the House will take up the five-month omnibus spending bill to fund the government through the end of the fiscal year on September 30.
LAST WEEK ON THE SENATE FLOOR:
The Senate came back to work last Monday. First up was a vote to confirm former GA Governor Sonny Perdue to serve as Secretary of Agriculture. The vote was 87-11. Then the Senate voted to invoke cloture on the nomination of Rod Rosenstein to serve as Deputy Attorney General. Cloture was invoked by a vote of 92-6.
Later that evening, Senate Majority Leader Mitch McConnell filed a cloture motion on the nomination of Alexander Acosta to serve as Secretary of Labor.
On Tuesday, the Senate voted to confirm Rosenstein to serve as Deputy Attorney General. The vote to confirm was 94-6.
On Wednesday, the Senate voted to invoke cloture on the nomination of Alexander Acosta to serve as Secretary of Labor. The cloture vote was 61-39.
On Thursday, the Senate voted to confirm Acosta to serve as Secretary of Labor. The confirmation vote was 60-38.
On Friday, the Senate voted by voice vote to pass the one-week Continuing Resolution that had just come over from the House.
And then they were done.
THIS WEEK ON THE SENATE FLOOR:
The Senate will return on Monday. The first vote will be a vote to invoke cloture on the nomination of Jay Clayton to serve as a member of the Securities and Exchange Commission. A simple majority will be required to limit debate.
Later in the week, the Senate will take up an omnibus funding bill to fund the federal government for the rest of the fiscal year.
APPOINTMENTS/CONFIRMATIONS:
In addition to the Perdue, Acosta, and Rosenstein confirmations in the Senate, there's other news on the appointments front to report.
During the break, the president nominated former NJ GOP Congressman Scott Garrett – a strong conservative who lost his reelection campaign in 2016 – to serve as President of the Export-Import Bank. Given Garrett's strong opposition to reauthorization of Ex-Im, this was seen by many as an odd choice. It's the functional equivalent of putting Michael Moore in charge of the Pentagon. Meanwhile, the president also announced the appointment of former AL GOP Congressman Spencer Bachus, a former chairman of the House Financial Services Committee and supporter of Ex-Im, to serve on the board of Ex-Im.
Frankly, this is disturbing news. There are currently just two members serving of a board of directors that's got five openings. Without at least three board members, the bank its prohibited from approving any loan or loan guarantee worth more than $10 million. So Sen. Richard Shelby of AL, who served through the last Congress as Chairman of the Senate Banking Committee, refused to hold confirmation hearings for a prospective board member nominated by President Obama. In refusing to allow the confirmation process to go forward on that nominee, Shelby held the bank in check.
But now President Trump has nominated a former home-state colleague of Sen. Shelby's to the Ex-Im Bank's board. That will make it difficult for Shelby to oppose the nomination. More importantly, Shelby is no longer serving as Chairman of the Senate Banking Committee – Senator Mike Crapo of ID, a supporter of Ex-Im, now holds that position.
So look for Bachus and Garrett to be confirmed in the relatively near future, and look for Ex-Im to be fully back in business soon. And you can blame that on ND Democrat Senator Heidi Heitkamp, who says she's responsible for flipping President Trump's thinking on Ex-Im.
And on another front, CBS News reported on April 11 that President Trump would nominate PA GOP 10th District Congressman Tom Marino to serve as head of the Office of National Drug Control Policy – the "Drug Czar." That would create a vacancy in the House that would need to be filled by a special election. Marino won his last reelection with more than 70 percent of the vote, and Trump won all the counties in the district with at least 60 percent of the vote.
IMMIGRATION:
Yet another federal judge has ruled against the Trump Administration's attempts to toughen enforcement of immigration laws. On Tuesday, U.S. District Judge William H. Orrick issued an injunction blocking enforcement of President Trump's executive order threatening to cut off the flow of federal funds to jurisdictions that refuse to comply with federal immigration law. The City of San Francisco and the County of Santa Clara sued to block enforcement of the executive order even though they had not yet lost federal funds. The judge should have kicked the case out of court and told the plaintiffs to come back when they'd actually been harmed. But the judge is a guy who raised hundreds of thousands of dollars for Barack Obama in 2008 and was an alumnus of Eric Holder's Department of Justice, so we have a pretty good idea of his thinking on how to apply the law.
The president tweeted in response that he would see the judge in the Supreme Court.
NAFTA:
On Thursday, the president announced his intention to renegotiate the terms of the North American Free Trade Agreement. He said that he had been all ready to announce on Saturday, his 100th day in office, that the U.S. would withdraw from the 20-year-old agreement, but had been persuaded not to by his own advisers, who feared economic cataclysm if he were to trigger the six-month withdrawal period. Among others, the advisers urging him to keep the U.S. in NAFTA and merely renegotiate included Commerce Secretary Wilbur Ross and Agriculture Secretary Sonny Perdue, who showed the president a map of what areas of the U.S. would be most impacted by withdrawal – and, not coincidentally, it showed that those areas hardest hit would be rural areas dominated by Trump voters.
So, instead, the president took phone calls Wednesday from the president of Mexico and the Prime Minister of Canada, and all three agreed to get about the business of renegotiating the treaty to make it better for the U.S.
OBAMACARE:
Over the course of the two-week Easter Recess and into the first few days of last week, Congressman Tom MacArthur, a sophomore from New Jersey and one of the three co-chairmen of the liberal Tuesday Group, worked with Congressman Mark Meadows, chairman of the House Freedom Caucus, to see if they could find compromise language that would enable passage of an amended American Health Care Act.
Last Tuesday, the legislative language was released.
Under the MacArthur amendment, states would be allowed to apply for waivers from ObamaCare's most onerous insurance regulations – specifically, Community Rating (the provision that prohibits individual risk assessment in the pricing of a policy, and requires health insurers to charge the same price to individuals regardless of their health status) and Essential Health Benefits (government-mandated minimum coverage that requires every policy sold to include coverage many don't want or need) – as long as they show an alternative plan that lowers premiums, increases the number of insured people, stabilizes the insurance market, stabilizes premiums for individuals with pre-existing conditions, or creates greater competition.
States that receive a waiver would also have to create a high-risk pool to help fund insurance for those with pre-existing conditions.
Importantly, the waivers would be granted automatically, unless the Secretary of Health and Human Services decides within 60 days of the application that the state's plan fails to meet at least one of the five conditions. That is, notice to the Secretary of HHS is more "notification" than it is "application."
On Wednesday, the members of the House Freedom Caucus met to discuss the amendment, and shortly thereafter announced that the group had endorsed it – meaning at least 80 percent of its members had agreed to back it. The Club for Growth and FreedomWorks also endorsed the amendment and said they would support the AHCA were it be amended accordingly.
But the members of the Tuesday Group were having none of it. Many of them were secretly happy that the bill had been pulled from the floor weeks earlier; they didn't want to have to vote on it at all, because they were scared of the political consequences in their home districts. Frankly, there's no other way to say it – these are Republicans who don't want to see ObamaCare repealed. Many of these congressmen are from New York, New Jersey, and Pennsylvania, where Republicans tend to look a lot more like Democrats than they look like Republicans from places like the Carolinas, or Wyoming, or Oklahoma. And their attitudes on government spending and government control are a lot closer to those of the Democrats they serve with than they are to those of the Republicans with whom they serve.
The media – doing the work of the Tuesday Group, because the Tuesday Group is composed of the mainstream media's favorite kind of Republicans (read: Republicans who act like Democrats) – spun this phenomenon to the Tuesday Group's benefit. According to their spin, the leadership had moved the bill too far to the right and was now losing centrists, to the point where the amendment caused a net loss of votes.
This is not accurate. These Tuesday Group members were never going to vote for the AHCA anyway. They were happy to hide behind the opposition of the Freedom Caucus in the first go-'round, and they are now desperately spinning that it's the fault of the Freedom Caucus that the bill cannot get to 216 votes. But that's just not the case. The Freedom Caucus made significant concessions in this amendment, in the name of getting a compromise that can pass the House and move to the Senate. It's the Tuesday Group that now, clearly, stands as the problem for the House GOP leadership.
As the week progressed, the House leadership began reaching out to get a head count. The Trump White House very much wanted the House to bring the bill up and pass it before Saturday, hoping to score a major legislative victory before the 100 Day mark. But the House leadership was determined not to bow to such pressure until it knew it had 216 votes for passage. As of Friday afternoon, there were at least 21 GOP Congressmen who were on record saying they were opposed to the amended bill, with another few dozen unaccounted for. Given that Speaker Ryan can only afford to lose 21 GOP votes, that was deemed too close for comfort, and Majority Leader Kevin McCarthy announced no vote would be held last week or over the weekend.
Oddly, President Trump has yet to tweet any threats at recalcitrant members of the Tuesday Group.
RUSSIA PROBE:
It's not been a good several weeks for Michael Flynn, former National Security Advisor to the president. We've learned in recent weeks that he failed to register with the Department of Justice as a foreign agent for work he did on behalf of the Government of Turkey, and we've learned as well that he apparently failed to comply with the law when he received payments from the Russian government in 2015.
The House Oversight and Government Reform Committee wants to bring him before the committee to testify soon.
Meanwhile, the New York Times reported, "Ever since the FBI discovered in 2013 that a Russian spy was trying to recruit an American businessman named Carter Page, the bureau maintained an occasional interest in Mr. Page. So when he became a foreign policy adviser to the Trump campaign last year and gave a Russia-friendly speech at a prestigious Moscow institute, it soon caught the bureau's attention. That trip last July was a catalyst for the FBI investigation into connections between Russia and President Trump's campaign."
And here's the really interesting part of the story to me: According to the account in the NYT, "After Mr. Page … stepped down from the Trump campaign in September, the FBI obtained a warrant from the Foreign Intelligence Surveillance Court allowing the authorities to monitor his communications on the suspicion that he was a Russian agent."
That is, the FBI didn't even seek the FISA warrant until after he had left the Trump campaign.
In the event, we have yet to see any evidence whatsoever that the Trump campaign was colluding with the Russian government to influence the outcome of the election.
SCOTUS:
In an exclusive interview with the Washington Times published this morning, President Trump said he'll choose his next Supreme Court nominee, should he get the chance, from the list of 21 potential picks he rolled out before the election.
TAX REFORM:
On Wednesday, National Economic Council Director Gary Cohn and Treasury Secretary Steven Mnuchin outlined the principles of President Trump's proposal for a massive tax reform plan. Based on the lessons they learned from their experience with healthcare reform, the White House decided it wanted to play more of a leading role in the discussion of tax reform, rather than waiting passively to see what Congress sent it.
Trump's proposed reforms would vastly simplify the system by wiping out all but the charitable contribution and mortgage interest deductions in exchange for dramatic lowering of personal and corporate income tax rates. This would represent a massive tax cut that would likely spur a huge boost in economic growth and job creation, while simultaneously leaving more money in taxpayers' wallets.
On the individual side, the code would shrink the number of different tax brackets from seven to three – set at 10 percent, 25 percent, and 35 percent. The reform would repeal ObamaCare's 3.8 percent tax on investment income, and would repeal the Alternative Minimum Tax and the Estate Tax (AKA the Death Tax). The reform would eliminate itemized deductions other than the charitable contribution and mortgage interest deductions, and would double the standard deduction.
On the corporate side, the reform would more than halve the tax rate, dropping it from 35 percent to 15 percent. Small business owners – many of whom file their business taxes through their personal returns – would be eligible for this 15 percent rate. The reforms would eliminate special interest loopholes, and would include a one-time repatriation tax designed to bring back to America an estimated $2 trillion in profits currently held overseas.
Removing all the special interest loopholes and deductions other than the charitable contribution and mortgage interest deductions would greatly simplify the system. That would drastically cut down on the six billion hours Americans spend preparing their returns every year, and save much of the $400 billion they spend to ensure they're complying with the complicated code.
As important as it is to save that time and money, there's another benefit to simplifying the system: It allows economic decision-making to be made on the basis of economic factors, rather than political. In survey research Tea Party Patriots conducted two years ago, as we were preparing our Yellow Card agenda, a majority of survey respondents said they believed the tax code should not be used to influence behavior, but should be used simply to raise enough money to fund the appropriate level of government activity, with as little distortion to the free market as possible.
In addition, simplifying the tax code would reduce the power and influence – and, in some cases, threaten the jobs – of the thousands of K Street lobbyists who make their living by inserting a comma here and removing a semi-colon there in the code. Removing loopholes from the tax code is the virtual equivalent of pulling the plug out of the bottom of the bathtub – stand back, and watch it drain.
Draining the swamp is important – it's one of the things that sets off Trump from his predecessors – but it might not be as important as kicking the economy into high gear and generating the kind of job and wage growth that would spread the benefits of the Obama "recovery" to the forgotten men and women of the American heartland.
That said, there are still lots of questions to be answered. For instance, we don't know at what income level the various rates would kick in on the individual side. We're still not clear about other aspects of the plan – for instance, it includes "tax relief for families with child and dependent care expenses," something brought to the table by Ivanka Trump, but we're not sure how that would be done without creating some kind of deduction. Too, we don't know how the plan intends to treat a standard business deduction, expensing – will it allow for immediate expensing, as the House GOP plan intends? And what about the deductibility of interest payments on business loans? That's unclear, too.
So, what the Trump Administration laid out last Wednesday is a good start toward what could be the most significant tax reform in a generation. Let's hope Congress gets its act together and brings it to fruition.
MISCELLANEOUS:
Both Politico and The New York Times reported on Friday that Heritage Foundation President Jim DeMint, former U.S. Congressman and Senator from South Carolina, is on his way out at the think tank. No replacement has yet been named. You can read more about that in the Suggested Reading.
SUGGESTED READING:
JENNY BETH MARTIN/TEA PARTY PATRIOTS:
Hill: Jenny Beth Martin: Why Are Ryan And McConnell More Concerned With Making Schumer Happy Than Trump?
Hill: Jenny Beth Martin: Buck's 'Draining the Swamp' Is a Primer on Washington Corruption
Hill: Jenny Beth Martin: Trump's Tax Plan Is a Bold Step Toward Draining the Swamp
WT: Jenny Beth Martin: The First 100 Days that Trump Voters Wanted
WT: In First 100 Days, Trump Ushers in New Era of Immigration Enforcement
WT: Jenny Beth Martin: IRS Needs a Fresh Start Without John Koskinen
DC: Jenny Beth Martin: JudgTuesdaye Strikes Out with Botched Review of President Trump's Sanctuary Cities Order
http://www.politico.com/story/2017/04/27/the-education-of-donald-trump-237669?mkt_tok=eyJpIjoiWTJReVpHRmtNMk0xWkRGayIsInQiOiJORHRxUVE1VVR6XC85Y1gzTW10XC9COU0zUStpNDhVRFF1aElPUnJ2K0NkbzFWRlVwTWswMXphdERQeFRNN0VPZm9lYXVWSkdvUndzMDYxZGY5N21PWnc3a0M4U2ZmRlN4RUwrRWJ2NEtkYTRhOEVoVk1TNmNMdnNsUmlvK3ZEQlc5In0%3D
CNN: Trump Wins Over Conservatives (For Now)
AGENDA:
Hill: This Week Congress Returns To Government Shutdown Fight
CNN: House To Vote On North Korea Sanctions Next Week
APPOINTMENTS/CONFIRMATIONS:
Politico: Trump Taps Ex-Im Critic To Head Agency
Hill: Trump Picks Critic Of Ex-Im Bank To Lead It
Hill: Business Groups Silent On Trump's Ex-Im Nominee
HEITKAMP: Nominees to Serve on Export-Import Bank Board is Welcome News for American Small Businesses, Jobs
WaPo: Tom Marino Set To Serve As White House Drug Czar
Hill: Senate Approves Trump's Agriculture Chief
Politico: Senate Confirms Rosenstein As Deputy Attorney General
Hill: Senate Confirms Labor Secretary Acosta
IMMIGRATION:
WaPo: Trump Administration Suspends Public Disclosures Of Sanctuary Cities
Hill: Federal Judge Blocks Trump's Sanctuary Cities Order
WE: Exclusive: Trump 'Absolutely' Looking To Break Up 9th Circuit Court
DC: Judge Strikes Out With Botched Review Of President Trump's Sanctuary Cities Order
INFRASTRUCTURE:
Hill: What Democrats Want In Trump's Infrastructure Bill
Politico: Why Trump's $1 Trillion Infrastructure Plan Could End Up In A Ditch
NAFTA:
CNN: Trump Agrees 'Not To Terminate NAFTA at This Time'
WaPo: 'I Was All Set To Terminate': Inside Trump's Sudden Shift On NAFTA
OBAMACARE:
WSJ: Reviving Repeal And Replace
Vox: These Are The Moderate Republicans Who Are Stopping Trumpcare
NYT: Trump Administration To Pay Health Law Subsidies Disputed By The House
Juniper Research Group: What You Need To Know About Invisible High Risk Pools
USAT: Freedom Caucus Chairman Mark Meadows Pursues Health Care Deal With Speaker Ryan
NY Magazine: House Republican Hammers Last Nail In Trumpcare's Coffin
Axios: Latest Trumpcare Idea: Let Different Health Plans Fight It Out
USAT: Freedom Caucus Leader Brat Predicts Health Care Passage Within Weeks
WE: Last Minute ObamaCare Repeal Deal May Be Costly
Hill: GOP Centrists Push Back On ObamaCare Repeal
WaPo: Republican House Leader Avoids Selling GOP Health Care Plan At Home
WaPo: Fact Checker: Do Members Of Congress Pay 100% Of Their Health Insurance?
CBS: Will Trump Let ObamaCare Collapse?
Spectator: Trump Should Stop Illegal ObamaCare Subsidies Now
HuffPo: Some Republicans Think They May Have A Health Care Deal
Politico: MacArthur Amendment To The American Health Care Act – 4/13/17
Hill: Ryan: GOP Is Putting Finishing Touches On Health Care Bill
Axios: ObamaCare Payments: Can't We Just Skip To The End?
WE: New Deal To Repeal ObamaCare Emerges
Axios: House GOP Pours Cold Water Over New TrumpCare Rumors
Hill: ObamaCare Repeal Deal Hits Major Speed Bumps
http://dailysignal.com/2017/04/20/whats-in-the-new-obamacare-deal-that-could-unite-conservatives-centrists/?utm_source=TDS_Email&utm_medium=email&utm_campaign=MorningBell&mkt_tok=eyJpIjoiT0RBME4yVmlNRE5sTlRVMCIsInQiOiJ3SXRsdlBzWUsydXVuMnB1RnVTZ2FCTCtYK00rdEdXQ2FIZUpOcmRSMm5pa3ZBdGFJd2xaaXZkN1hkV3N3V0NOQW9EOWNpSzFMdGFXSDRDWTgyS2g4ZGQ1Y3VlYVY5MTh6aXBDZlAySVNxeU4zSE00NTJxK3RpVFZaU05XY0dMdSJ9   
Hill: GOP Lawmakers Told They're Inching Closer To ObamaCare Repeal
Cato: Price, Sessions Force Trump's Hand On Cost Sharing Reduction Payments
Cato: Will Republicans Expand ObamaCare?
Politico: Moderates Mum On Repeal Bill Changes That Would Strip Consumer Protections
Hill: House GOP Circulates New Changes To Health Bill
Politico: Republicans Finalize New ObamaCare Repeal Proposal
Politico: Moderates Chafe At Republican Health Care Compromise
WaPo: House Freedom Caucus Leaders Back New Health Care Plan
Politico: Freedom Caucus Endorses ObamaCare Repeal Compromise
Hill: New ObamaCare Replacement Bill Puts Centrists On The Spot
Politico: What's In The GOP's Latest Deal To Repeal ObamaCare
Hill: Freedom Caucus Endorses Revised ObamaCare Repeal Bill
Politico: Inside Trump's Quiet Effort To Revive The Health Care Bill
Politico: Ryan Moves To Ax Lawmaker Exemption In ObamaCare Repeal Bill
Politico: ObamaCare's Repeal Exception For Congress Stokes Charges Of Hypocrisy
Hill: Hill's Whip List: 21 GOP No Votes On New ObamaCare Replacement Bill
Politico: House Delays ObamaCare Vote, Denying Trump 100-Day Win
Hill: New ObamaCare Repeal Bill On Life Support
Hill: Republicans Won't Vote On ObamaCare Repeal Bill This Week
WE: Why Can't House Repeal ObamaCare? Because a Lot of Republicans Don't Want To
Hill: Trump: 'I'll Be So Angry' if Healthcare Reform Doesn't Pass
Hill: Dems, Not Trusting Trump, Want Permanent ObamaCare Fix
REGULATION:
WSJ: Donald Trump Signs Executive Order Easing Offshore Drilling Regulations
RUSSIA PROBE:
WaPo: FBI Obtained FISA Warrant To Monitor Trump Advisor Carter Page
NYT: Trump Adviser's Visit to Moscow Got the FBI's Attention
Politico: Senate Judiciary Sets Dates For Yates, Clapper Testimony On Russia
RC: Chaffetz and Cummings: Flynn Might Have Illegally Accepted Payments from Russia
SCOTUS:
WT: EXCLUSIVE: Trump To Stick with Conservative List for Next Supreme Court Pick
SPENDING:
WaPo: With A Deadline Looming, Nobody Is Threatening To Shut Down The Government
Politico: Sanctuary Cities Crackdown Threatens Government Shutdown
Politico: Trump Dangles ObamaCare Payments To Force Dems To The Table
Hill: Dems Link ObamaCare Payments To Shutdown Fight
CNN: Hill Spending Bill Unlikely To Fulfill Trump's Promises
Politico: White House Eyes Harder Line On Shutdown Talks
Politico: White House Demands Disrupt Shutdown Negotiations
Hill: White House Budget Chief Floats Trade On ObamaCare, Border Wall Funding
Hill: Ryan: Focus Is On Keeping The Government Open, Not Health Care
Hill: Kelly: Trump Will Be 'Insistent' On Border Wall Funding
Politico: Decision Time For GOP On Trump's Wall And Government Shutdown
Politico: Ryan On The Hot Seat To Deliver For Trump
Hill: Trump Open To Getting Border Wall Money In The Fall
Hill: Dems Want ObamaCare Subsidies Funded In Exchange For $15B To Military
Politico: Republicans Pitch Spending Compromise With Military Boost
Politico: Congress Set To Deny Trump Wall Money
Politico: Trump Expected To Include Democrat-Friendly Spending In Tax Plan
Politico: Pelosi, Hoyer At Odds Over Budget Negotiations
Politico: Ryan: Spending Bill Won't Include ObamaCare Payments
Politico: White House To Continue ObamaCare Payments, Removing Shutdown Threat
Hill: Trump To Continue Paying ObamaCare Subsidies
Hill: Lawmakers Push One Week Stopgap Funding Bill
Hill: McConnell: Senate Will Pass Short-Term Funding Bill To Avoid Shutdown
Hill: Dems Issue Shutdown Threat Over ObamaCare Repeal Vote
WaPo: House Will Not Vote On Affordable Care Act Rewrite, Smoothing Way For Government To Stay Open
Hill: House Passes Bill To Avoid Shutdown
Hill: Senate Passes Stopgap Funding Bill To Avert Shutdown
TAX REFORM:
WSJ: Democrat's Conditions For Tax Overhaul Make Bipartisan Deal Unlikely
Hill: GOP Tax Writers Ask Sessions To Review Evidence Against Lerner
Reuters: US Tax Reform Debate Moves Away From Ryan Blueprint
Politico: Tax Reform By August Unlikely, Mnuchin Says
Hill: GOP Under Pressure As Tax Reform Deadline Slips
WSJ: Do You Want Reagan's Economy Or Obama's?
WSJ: The Border Adjustment Sleight Of Hand
Bloomberg: Trump's Plan Unlikely To Back Ryan's Border-Adjusted Tax
WaPo: White House Officials Offer Conflicting Details Of Trump Tax Plan
WSJ: Trump Wants Tax Plan To Cut Corporate Rate To 15%
NYT: Why Are Republicans Making Tax Reform So Hard?
WSJ: Trump Plans To Seek Tax Rate Of 15% On Owner-Operated Companies
Politico: Ryan Likely To Get Rolled On Tax Reform
WaPo: Trump To Propose Large Increases In Deductions Americans Can Claim On Their Taxes
Hill: Treasury Secretary Says Trump To Propose Biggest Tax Cut In History
Hill: Trump Goes Big On Tax Reform
Hill: Trump's Tax Plan Is A Bold Step Toward Draining The Swamp
NYT: Trump's Tax Plan: Low Rate for Corporations, and for Companies Like His=
Hill: Five Unanswered Questions About Trump's Tax Plan
WSJ: Strassel: Trump's Finest Moment (So Far)
WHITE HOUSE:
WaPo: Inside Bannon's Struggle From Shadow President To Trump's Marked Man
Hill: Conservative Activists Want Action From Trump
Hill: Infighting Cools Down In Trumpland
MISCELLANEOUS:
USAT: Colorado Rep Ken Buck Pens Tell-All Book on Washington's 'Swamp'
http://dailysignal.com/2017/04/14/congressman-says-corruption-in-washington-is-worse-than-you-think/?utm_source=TDS_Email&utm_medium=email&utm_campaign=MorningBell&mkt_tok=eyJpIjoiT1dGak0ySXhNVGswTjJZeiIsInQiOiJnSUxubEtsUVRRZ0hTdEFoMm96aTl1ME5Scytoc3E1QzFmb21UNFhOblFQcHpUQU03VUFWanVIWkxtbFowTnpxNXJRYTRtQkx5cXFJbG94XC94WTdpdGJWRE9YV1RcLytxTFozMCszOEJDYkd3MG5MWnhORkVzU2UzdnJ2TVFNa2YzIn0%3D
Politico: Trump's Secret Weapon Against Obama's Legacy
KUOW: Here's What Tea Party Training looks Like In Washington State
Politico: White House Calls For Deep Agency Cuts
Hill: Trump Flips On Four Policies In One Day
WaPo: What The Freedom Caucus Stands For
WaPo: Pro-Trump Group Launches a $3Million Ad Campaign To Prop Up House Allies
NYT: Steve Ballmer Serves Up A Fascinating Data Trove
Daily Wire: Jim DeMint Will Be Ousted from the Heritage Foundation. Here Are 5 Things You Need To Know.
Politico: DeMint To Be Ousted from Heritage Foundation