Tea Party Patriots Weekly Report from Washington for 3/26/17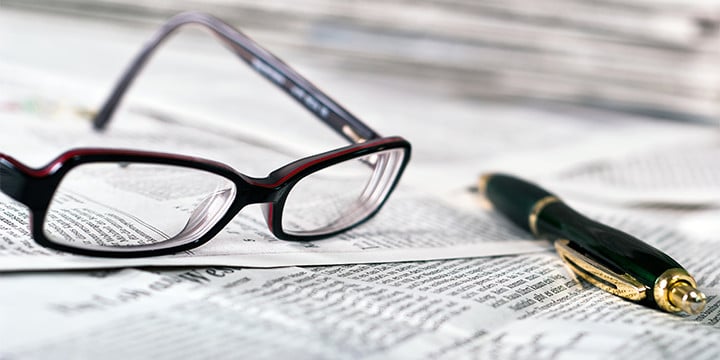 CALENDAR:
The House will return Monday, with no votes scheduled before 6:30 PM. The House will stay in session through Thursday.
The Senate will return Monday, with the first vote set to take place at 5:30 PM. The Senate is set to stay in session through Friday.
LAST WEEK ON THE HOUSE FLOOR:
The House returned last Monday and moved to take up three bills on the Suspension Calendar. All passed.
On Tuesday, the House took up and passed two more bills on the Suspension Calendar. They also passed two rules, the first for consideration of H.R. 372, the Competitive Health Insurance Reform Act, to restore the application of federal anti-trust laws to the business of health insurance to protect competition and consumers, and the second for consideration of H.R. 1101, the Small Business Health Fairness Act, to amend Title I of the Employee Retirement Income Security Act of 1974 to improve access and choice for entrepreneurs with small businesses with respect to medical care for their employees.
On Wednesday, the House took up another bill on the Suspension Calendar, and then they took up and passed H.R. 372 and H.R. 1101.
On Thursday, the House passed a waiver of Clause 6(a) of Rule XIII of the Rules of the House, so they could bring a bill to the floor the same day the Rule passed. That way, they'd be able to wait until the very last minute in the Rules Committee for any amendments needed to ensure passage of H.R. 1628, the American Health Care Act of 2017.
On Friday, the House took up and passed the Rule for consideration of H.R. 1628. The vote was 230-194, with six Republicans voting against the Rule. They were Justin Amash, Mo Brooks, Louie Gohmert, Paul Gosar, Walter Jones, and Thomas Massie.
That vote took place at 11:02 AM. And then the House went into four hours of debate on H.R. 1628, the American Health Care Act. But the bill never came to a vote – the House GOP leadership, realizing it did not have the votes, pulled the bill from the floor. More on that in a moment.
The House then took up and passed a bill under Suspension of the Rules, and they were done for the week.
THIS WEEK ON THE HOUSE FLOOR:
The House returns Monday, with first votes postponed until 6:30 PM. At that time, they'll attempt to take up three bills on the Suspension Calendar.
On Tuesday, the House is set to consider S.J.Res. 34, the FCC Privacy Act CRA Resolution of Disapproval that passed the Senate last week.
The House will also be in session on Wednesday and Thursday, with the last vote expected at 3 PM Thursday. Either Wednesday or Thursday, the House could consider H.R. 1430, the Honest and Open New EPA Science Treatment Act of 2017, sponsored by Rep. Lamar Smith of TX.
LAST WEEK ON THE SENATE FLOOR:
Last Tuesday, the Senate came back into session and voted to confirm two members of the United States Sentencing Commission. Then the Senate took up and passed H.J.Res. 69, the Alaska Hunting Rule CRA Resolution of Disapproval. The vote to rescind the rule was 52-47.
On Wednesday, the Senate took up and passed H.J.Res. 83, the OSHA Volks CRA Resolution of Disapproval. The vote to rescind the rule was 50-48. Also on Wednesday, Majority Leader McConnell filed cloture on the nomination of David Friedman to serve as President Trump's Ambassador to Israel.
On Thursday, the Senate took up and passed S.J.Res. 34, the FCC Privacy Act CRA Resolution of Disapproval. It passed by a vote of 50-48. Then cloture was invoked, by a vote of 52-46, on the nomination of David Friedman to serve as Ambassador to Israel. And then the Senate voted to confirm him to that position, by a vote of 52-46. And then they were done.
THIS WEEK ON THE SENATE FLOOR:
The Senate returns Monday, and will resume consideration of whether or not the nation of Montenegro should become a part of the NATO alliance. At 5:30 PM, the Senate will conduct a cloture vote on the treaty regarding Montenegro's joining the NATO alliance.
CONFIRMATIONS:
Last Wednesday, the Senate Health, Education, Labor and Pensions Committee held the confirmation hearing for Alexander Acosta to serve as Secretary of Labor. The Senate has already confirmed him for three other positions, so he's done this before. He didn't step on any landmines.
On Thursday, the Senate Agriculture Committee held its confirmation hearing for former GA Gov. Sonny Perdue to serve as Secretary of Agriculture. He, too, did not step on any landmines.
OBAMACARE:
On Friday, 18 days after introducing the American Health Care Act, knowing he didn't have the votes inside his own caucus to pass the flawed GOP ObamaCare "repeal" bill, Speaker Ryan pulled the bill from consideration before it could go down to an ugly defeat on the floor.
Who was to blame? That depends on whom you ask.
To the House GOP leadership, the culprits were mostly found in the House Freedom Caucus, who insisted from the start that they would only vote for a repeal bill that actually repealed the core elements of ObamaCare – even though the Freedom Caucus' opposition had been well-known for weeks, and it wasn't until moderate Republicans like Appropriations Committee Chairman Rodney Frelinghuysen announced on Friday morning that they weren't going to vote for the bill that the leadership decided to pull the bill.
Inside the White House, there are fingers pointing all over the place: Some blame chief of staff Reince Priebus, for relying too heavily on his friend and fellow Wisconsite Speaker Ryan; others blame the House Freedom Caucus and the outside groups who backed them up in insisting that the repeal bill actually repeal ObamaCare; still others are blaming Vice President Mike Pence, HHS Secretary Tom Price and OMB Director Mick Mulvaney – three former GOP Members of Congress –  for not doing more to get the Freedom Caucus on board.
To the members of the House Freedom Caucus and the outside groups that backed them, the fault lies in Speaker Ryan's turkey of a bill, and the secret drafting process that led to it. As I said when we first discussed it on this call two weeks ago, this was never constructed as an ObamaCare repeal bill – it was constructed as a tax-cutting, Medicaid-reforming, Health Savings Account- expanding bill.
Both strategic and tactical errors were made along the way. It was a strategic error for the Speaker to introduce this bill without first having vetted it inside his own caucus, or with the conservative policy wonk world that's been working on repeal for seven years. Left out of the drafting process, they had no stake whatsoever in the outcome of the bill. It was a tactical error for the President to have called out Freedom Caucus Chairman Mark Meadows by name early in the week, in a House GOP Conference meeting, and jokingly suggest "I'm coming after you" – that made it impossible for Meadows to find a way to compromise, because doing so would have sent a signal that he could be rolled, and then the Freedom Caucus would have lost all its influence. It was a tactical error for Steve Bannon to have opened a meeting with the Freedom Caucus at the White House a day later by telling the assembled Members that there would be no discussion or debate, they were there to get to "yes."
Here's the real problem – despite having run for seven years over four election cycles on a general promise to repeal and replace ObamaCare, there are not, in my opinion, 218 votes in the House or 51 votes in the Senate to actually repeal the core elements of ObamaCare – the insurance company mandates, including Guaranteed Issue, Community Rating, and Essential Health Benefits. These are all popular with the public, because no one has done the necessary work to educate the public that these three items all bring with them significant costs. Together, they are what are driving the cost of insurance significantly higher. And in a recent survey, the popularity of these aspects of ObamaCare flips when people are asked if they would still support them if they knew they made insurance cost more and reduced the quality of care.
What's next? Again, that depends on whom you ask. Several Members of Congress, along with leading Trump Administration officials, were on the Sunday shows saying healthcare reform is not dead, that the promise to repeal ObamaCare is still alive. Legislatively, because the bill was never brought to a vote, the House can still use the reconciliation instructions passed earlier in the year; but that's got a dwindling expiration date, because those were reconciliation instructions based on the budget for FY 2017, and they need to pass a new budget resolution soon for FY 2018. Once that new budget resolution passes, the old reconciliation instructions expire.
Which means if they wait much longer, they'd have to move whatever they're going to move through regular order – meaning 218 votes in the House and 60 votes in the Senate. And that's going to be tough.
RUSSIA PROBE:
Appearing at last Monday's hearing of the House Permanent Select Committee on Intelligence, FBI Director James Comey acknowledged that the FBI has, since last July, been investigating possible collusion between the Russian Government and some people in the Trump campaign to influence the outcome of the 2016 election. Democrats were delighted to learn the FBI was investigating, but wanted to know how Comey could have kept this secret during the course of the election, while he was at the same time talking publicly about the FBI's investigation of Hillary Clinton and her failure to abide by State Department security protocols in the use of her home email server.
Republicans, for their part, tried to focus their questioning of Comey on learning whether or not the FBI had begun an investigation into recent leaks of classified information regarding President Trump and key associates and staff, but Comey demurred, saying he didn't want to acknowledge that the information that had been leaked was classified.
 SCOTUS:
Judge Neil Gorsuch's confirmation hearing began on Monday and ended on Thursday. It went off without a hitch, and no Democrat laid a glove on Gorsuch. Nevertheless, the left wing base of the Democrat Party has put so much pressure on Senate Democrats to oppose Gorsuch that after the hearings were through, Minority Leader Chuck Schumer announced that he would lead a filibuster against Gorsuch.
Senate Majority Leader McConnell has made clear he will use the nuclear option if he deems it necessary to confirm Gorsuch. But to do that requires that he's got agreement from at least 51 of the 52 Senate Republicans to change the rules of the Senate with a simply majority vote. McConnell thinks he's got those 51 votes in his back pocket; Schumer is betting otherwise. Time will tell.
TRUMP WIRETAPPING CLAIMS:
As expected, FBI Director Comey took the opportunity during his testimony before the House Permanent Select Committee on Intelligence last Monday to deny that the FBI had "wire-tapped" Trump Tower or the Trump transition team.
But on Wednesday, Intelligence Committee Chairman Devin Nunes of CA revealed that in the final months of the Obama Administration, "significant personal information from and about the Trump transition was collected and widely disseminated at intelligence agencies." He said he had seen dozens of intelligence reports that were floating around the intelligence community during the transition, citing an unnamed whistleblower. He said the information may have been gathered legally, but he was concerned that Trump transition officials had been "unmasked" in the reports, and said that the reports contained "little or no apparent foreign intelligence value." He then dropped another bombshell – he said, "I want to be clear, none of this surveillance was related to Russia or the investigation of Russian activities or of the Trump team."
Democrats and the media, predictably, went nuts. Stay tuned.
 SUGGESTED READING:
 JENNY BETH MARTIN/TEA PARTY PATRIOTS:
 Hill: Jenny Beth Martin: McConnell's Gambit To Save the Supreme Court Paid Off
Hill: Why Won't the Media Cover the IRS Scandals?
WT: Jenny Beth Martin: Problem: Trumpcare Does Not Repeal ObamaCare
Breitbart: Exclusive: Jenny Beth Martin: Tea Party Activists Gather On Capitol Hill To Support Gorsuch
CO: A Conservative Win, But No Victory Lap over Healthcare
AGENDA:
Hill: Senate Votes To Block Internet Privacy Regulations
IMMIGRATION:
Politico: Virginia Judge Backs Trump on Travel Ban
IRS TARGETING:
DS: IRS Policy That Allowed Targeting Is Still In Effect, Watchdog Finds
OBAMACARE:
Politico: White House Squeezes GOP Hard-Liners As ObamaCare Vote Nears
Politico: Ryan Puts Speakership On Line With ObamaCare Blitz
Politico: Brat: 'There's Primaries Coming' Off  ObamaCare Repeal
https://mobile.nytimes.com/2017/03/19/health/republicans-health-care-affordable-care-act-midwest.html?mkt_tok=eyJpIjoiTXpnek1XTTBaV015TWpabSIsInQiOiJra0lIQUFuUzhCWk5nNGUrYTdLdzlNRW9VUHNGeTJjcXRFdWowNkFYRzRcL21yVlJ1bm45SDBVMXc3U3lTVW1QMnVDTGs0NVlaSW43cXJJakdzb0dxek93NlU1MEhNWHh0U2VqWFV6MTFcL3hwQmZpNG5nbkdXbzJNdEFaVHFRMzJhIn0%3D&referer=http://go2.nationaljournal.com/s0O60nr02ET90Y0q4q20k0E
RC: At Town Hall, Rand Paul Opposes GOP Health Plan
https://www.washingtonpost.com/news/powerpost/wp/2017/03/16/obamacare-was-supposed-to-ruin-the-economy-but-it-hasnt-and-thats-a-problem-for-trump-and-the-gop/?mkt_tok=eyJpIjoiTXpnek1XTTBaV015TWpabSIsInQiOiJra0lIQUFuUzhCWk5nNGUrYTdLdzlNRW9VUHNGeTJjcXRFdWowNkFYRzRcL21yVlJ1bm45SDBVMXc3U3lTVW1QMnVDTGs0NVlaSW43cXJJakdzb0dxek93NlU1MEhNWHh0U2VqWFV6MTFcL3hwQmZpNG5nbkdXbzJNdEFaVHFRMzJhIn0%3D&utm_term=.6a541bb00d86
Politico: Trump Lets His Aides Sweat The Details On Health Care
Politico: GOP Leaders Pile On Sweeteners To Sell ObamaCare Repeal
CNN: Conservatives On Health Care Bill: Negotiations Are Over
Politico: Freedom Caucus Won't Formally Oppose Repeal Bill
Hill: GOP Leaders Unveil Changes To Health Care Bill
Hill: Trump Warns Republicans Ahead Of Healthcare Vote
HuffPo: Freedom Caucus Squares Off With GOP Leadership As Health Care Vote Nears
HuffPo: GOP Health Care Bill Offers Upstate NEW York A Sweet Deal
WaPo: Trump To GOP Critics Of Health Care Bill: 'I'm Gonna Come After You'
Texas Policy: Top Ten Concerns With The Health Care Act
Politico: Trump, GOP Leaders Lack Votes To Pass ObamaCare Repeal
Vox: A House Republican Explains Why Ryan Should Throw Away His Bill And Try Again
Hill: Key Conservative: GOP Doesn't Have Votes For Health Care Repeal
Breitbart: Speaker Ryan Loses Another Non House Freedom Caucus Conservative In Ryancare Fight
Hill: Trump, GOP Struggle To Find Healthcare Votes
Cato: House GOP Leadership Gives ObamaCare Forever Bill Touch Up Job
NRO: Who's Afraid Of The Senate Parliamentarian?
WT: Problem: AHCA Does Not Repeal ObamaCare
WaPo: Ryan-Aligned Group Uses Trump To Pressure Hard Right House Republicans To Support Health Care Overhaul
Politico: House ObamaCare Repeal DOA In The Senate
NYT: The 7 Big Revisions Republicans Made To Their Health Care Bill
The Federalist: Yes, 51 Senators Can Fully Repeal ObamaCare
Politico: Conservatives Claim Votes To Stop GOP ObamaCare Repeal
Hill: GOP Faces Risky Decision On ObamaCare Vote
Hill: Defying Trump, Freedom Caucus Members Insist They'll Oppose GOP ObamaCare
WE: Study: Senate Can Repeal ObamaCare's Regulations Through Reconciliation With Only 51 Votes
WE: Repeal ObamaCare Now, Senate Rules Allow It
WE: Mike Lee: Senate Parliamentarian Told Me Its Possible To Push Harder On Repealing ObamaCare Regulations
McClatchyDC: Inside The Conservative Push To Thwart Trump's Health Care Bill
Hill: High Drama For ObamaCare Vote
Politico: Inside Trump's Last Ditch Bid To Avoid A Health Care Disaster
NRO: Republicans Are Doing A Terrible Job Arguing For Their Health Care Plan
Hill: Freedom Caucus Chairman: GOP Health Bill Would Raise Premiums
CNN: After Dramatic Day, GOP Fails To Reach Health Care Deal
Bloomberg: Trump Discusses Changes To Health Bill To Win Conservatives
https://www.cato.org/blog/support-obamacares-most-popular-provisions-plummet-quality-care-threatened?utm_source=Cato+Institute+Emails&utm_campaign=cbf61eef12-Cato_Weekly_Dispatch_March2017&utm_medium=email&utm_term=0_395878584c-cbf61eef12-142416357&mc_cid=cbf61eef12&mc_eid=dbae770179
Politico: ObamaCare Repeal In Jeopardy As Trump Offers 11th Hour Concessions
WaPo: Conservative Groups Keep Lobbying Against GOP Health Care Bill
Hill: Freedom Caucus, Trump Reach 'Agreement In Principle' On Health Care
http://www.rollcall.com/news/politics/senators-gear-work-umpire?mkt_tok=eyJpIjoiTkdVME1tSTRNR1F4T0RrMiIsInQiOiJXQjB4cHpcL2hQa09pK0llKzN3VGFwa0tVbk9RdU1RTXdJXC9wM2dpbFp3c1E5aHRya1wvYmxJZVdhNTNnbldQR0sxRlFSdjdxT3NpXC94VEJxUTVGelFcLzJnQlVFN1ZaV1wvNGJIcEIwblpcL0g1U2Zza0dZV1IwSmt3akRBOXppMVdlQ3oifQ%3D%3D
Hill: Centrists Balk At GOP Obamacare Bill
Hill: GOP Lawmakers Leave Trump White House With No Deal
RC: No Deal On Health Care Bill
Bloomberg: House GOP Plans Friday Health Bill Vote After Trump Pressure
RC: Little Agreement Among GOP Members On Health Care Bill Next Step
Politico: As Repeal Vote Nears, Obama Pleads To Preserve Affordable Care Act
Politico: Trump Demands Friday Health Care Vote
Politico: Trump's ObamaCare Repeal Concessions Likely Can't Pass Senate
Hill: House GOP Postpones ObamaCare Repeal Vote
WSJ: Trump Says If Vote On Health-Care Bill Fails, ObamaCare Stays
DS: New Analysis: ObamaCare Regulations Drove Up Premium Costs By Up To 68%
WE: CBO: Repeal Bill Changes Would Mean Less Savings
Hill: CBO Releases New Score For ObamaCare Repeal Bill
National Interest: Health Care Bills Republican Opponents Aren't Extremists
Hill: Trump Threatens To Leave ObamaCare In Place If Repeal Bill Fails
WE: President Trump Ready To 'Move On', Pressures Republicans To Vote On Health Care Bill Friday
WTOP: Analysis: Trump, The Dealmaker, Struggles To Seal The Deal
Politico: How The GOP Could Still Salvage The ObamaCare Repeal
RC: House Heads For Do Or Die Vote On Health Care
WaPo: A Postponed Health Care Vote, A Big GOP Embarrassment And No Good Options Ahead
Axios: The State Of Trumpcare: Failure Is An Option
CNN: Trump Team Ultimatum – No More Talk, Time To Vote
Fox News: Trump Still Optimistic On Health Care Vote, Spicer Says
NYT: Trump The Dealmaker Projects Bravado, But Behind The Scenes, Faces Rare Self-Doubt
Hill: Revised ObamaCare Repeal Clears Final Committee, Setting Up Showdown Vote
NY Mag: Why Steve Bannon Might Be The Winner Of The GOP's Health-Care Civil War
Hill: House Votes To Begin Debate On ObamaCare Repeal – Six Republicans Defect
Politico: Delayed Vote A Setback For Trump, The Dealmaker
Hill: Ryan Heads To White House To Brief Trump On Healthcare Bill
Hill: Hill's Whip List: 36 GOP No Votes On ObamaCare Repeal Plan
Politico: Trump Slams House Freedom Caucus Ahead Of Repeal Vote
Politico: Republicans Yank ObamaCare Repeal Bill
Hill: House GOP Abandons ObamaCare Repeal Effort In Stunning Defeat
Reason: The GOP's ObamaCare Repeal Bill Is Dead Because Trump Doesn't Understand How Health Policy Works
WaPo: 'Hello, Bob': President Trump Called My Cellphone To Say That the Health-Care Bill Was Dead
WaPo: 'The Closer'? The Inside Story of How Trump Tried — and Failed — To Make a Deal on Health Care
WSJ: Seeds of Health-Bill Defeat Were Sown Months Ago
RC: How the GOP's Health Care Law Went Down
Politico: Inside the GOP's Health Care Debacle
NYT: In Dropping Health Vote, Trump Swallowed Need for a Showdown
Politico: How a Secret Freedom Caucus Pact Brought Down ObamaCare Repeal
Politico: Jordan: Freedom Caucus 'Did the Country a Favor'
Politico: Republicans Wonder Whether Trump's Heart Was in the Healthcare Fight
Axios: A Timeline of How Trumpcare Failed
Politico: White House Launches Damage Control After Health Bill Collapses
Federalist: Failure of Health Care Bill IS an Indictment of GOP Leadership
Politico: Trump: I Never Said Repeal and Replace Would Come in 64 Days
Politico: Trump Gets Tamed by Washington
Politico: Ryan Wounded by Health Care Fiasco
Slate: Don't Blame the Freedom Caucus
NYT: Trump Becomes Ensnared in GOP Civil War=
Hill: Lawmakers Signal Fight for Healthcare Reform Is Not Over
Politico: Republicans Turn Fire on Each Other
SCOTUS:
WSJ: Gorsuch, A Conservative Firebrand In College, Evolved Into A Conciliator
Politico: Time For The Gorsuch Interrogation
Politico: Key Moments From Gorsuch's Confirmation Hearing
Politico: Democrats Weigh Deal To Let Gorsuch Through
RC: Nuclear Option Looms As Supreme Court Hearings Wrap Up
Hill: Schumer No Go On Gorsuch; Will Urge Democrats To Oppose
WE: Schumer: Democrats Will Filibuster Supreme Court Nominee
Politico: Schumer Confident Democrats Have Votes To Block Gorsuch
TAX REFORM:
Reuters: With Healthcare Bill Dead, Republicans Turn to Taxes
Politico: Tax Reform Next? Maybe Not.
Hill: Trump, GOP Look to Tax Bill for Lifeline
TRUMP ADMINISTRATION:
APPOINTMENTS/CONFIRMATIONS:
Hill: Five Takeaways from Labor Pick's Confirmation Hearing
Politico: Perdue Had A Long Wait For A Short Confirmation Hearing – And Nailed It
RUSSIA PROBE:
Politico: Comey Confronts An Angry Congress
NYT: Russia Inquiries Overlap In A Tangle Of Secrets And Sniping
Hill: FBI Director: No Information To Support Wire Tapping Claims
CNN: FBI: Trump Campaign, Russia Ties Investigated, No Wiretap Evidence Found
Politico: Comey Confirms FBI Probe Into Trump-Russia Collusion
Politico: FBI: Trump-Russia Probe Knocks White House On Its Heels
Politico: Comey: FBI Launched Trump-Russia Probe In July
Politico: Comey Confronts An Angry Congress
Politico: 5 Takeaways From Comey's Trump Takedown
http://www.cnn.com/2017/03/23/politics/adam-schiff-trump-russia-grand-jury/index.html?mkt_tok=eyJpIjoiWkdJNU5UWmxOVGRoWXpoayIsInQiOiJrZys3MDJQMUtBSWxzVzJMY2V5dEgyYXNoWU1CZ1hraTl6RmdONVRMZjVnV2h2QUhPQ3FwNXJjTEVNMWthYnpGTEd2SlVWY2p2dzE0bzEwWEhcL0IwY2MxMjVSMlwvNEc5WldOUk5HQWtYZm90SFZ5eERQeDhWVzJpaVFUZ09UdElpIn0%3D
http://hosted.ap.org/dynamic/stories/U/US_TRUMP_RUSSIA_MANAFORT?SITE=AP&SECTION=WEATHER&TEMPLATE=DEFAULT&CTIME=2017-03-22-06-58-16&mkt_tok=eyJpIjoiWkdVME16WmlOREk0TnpneiIsInQiOiJPUStmKzVHYml2ZmkrWUpjVVNsZ1NxbjdFNHVyaDdld1dBTnhGTituaHdEYldFVjZIXC9LMGFlQzhIdUNoTXNlOHpCVmtiNXljY2xvVjNIOUU3SEhZNlZaWWgzTE5hQ09wSFVYQTB3YVhNT0RocjBVVThYOFwvXC9RNmZuSTZXUVZzWCJ9
WE: Here's What We Know About the Russia Investigation
Hill: Manafort Volunteers for Interview with Intelligence Committee
Federalist: Here's Why Nunes' Obama Spying Revelations Are Such a Big Deal
CNN: US Officials: Information Suggest Trump Associates May Have Coordinated With Russians
TRUMP WIRETAPPING CLAIMS:
Hill: GOP Chairman: Surveillance Was Collected About Trump Transition Team
WE: Nunes Reports Show Incidental Surveillance Of Trump Team During Transition
CNN: House Chairman: Trump's Personal Communications May Have Been Collected
Politico: Nunes Claims Some Trump Transition Messages Were Intercepted
NBC News: Trump Says He Feels 'Somewhat Vindicated' By House Intelligence Chairman's Disclosure Of 'Incidental' Surveillance
Axios: Devin Nunes Creates His Own 'Big, Black Cloud'
Hill: Intelligence Chairman Apologizes To Committee Democrats For Press Briefing
RC: Cummings: Nunes Should Be Investigated After Trump Revelations
Politico: How The Government May Have Spied On Trump's Team
Fox News: Potential Smoking Gun Showing Obama Administration Spied On Trump Team
Politico: Nunes: 'Duty And Obligation' To Go To Trump With Surveillance Intel
CNN: Partisan Split At House Intel Committee Over Canceled Open Hearing
MISCELLANEOUS:
WaPo: White House Installs Political Aides At Cabinet Agencies To Be Trump's Eyes And Ears
Hill: FOX News Host Promoted by Trump Calls on Paul Ryan To Step Down