Tea Party Patriots Weekly Report from Washington for 3/19/17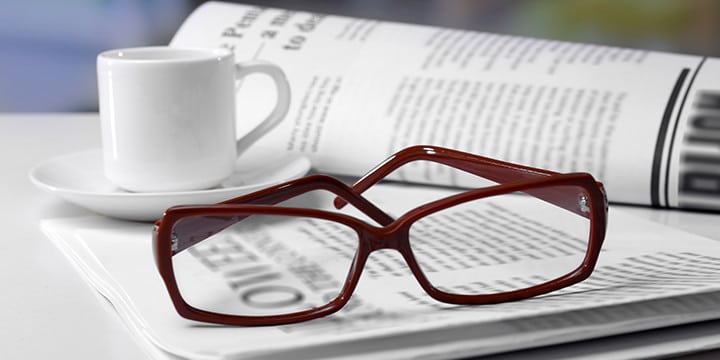 CALENDAR:
The House will return Monday, with no votes scheduled before 6:30 PM. The House leadership is hoping to be done for the week on Thursday, but they've notified Members to be prepared for a late night.
The Senate will return Tuesday, with the first vote set to take place at noon. The Senate is set to stay in session through Friday.
LAST WEEK ON THE HOUSE FLOOR:
The snowstorm that hit the east coast delayed the House's return to action until Wednesday. The first vote was held at 6:57 PM, on a bill brought to the floor under Suspension of the Rules.
On Thursday, the House took up and passed H.R. 1259, the VA Accountability First Act. The vote was 237-178. Then the House took up and passed H.R. 1181, the Veterans 2nd Amendment Protection Act. That vote was 240-175.
On Friday, the House took up and passed H.R. 1367, to improve the authority of the Secretary of Veterans Affairs to hire and retain physicians and other employees of the Department of Veterans Affairs, and for other purposes. The vote was 412-17.
THIS WEEK ON THE HOUSE FLOOR:
The House will return Monday, with the first votes scheduled for 6:30 PM. At that time, they'll attempt to take up 11 bills on the Suspension Calendar.
On Tuesday, the House is set to take up H.R. 372, the Competitive Health Insurance Reform Act of 2017, sponsored by Rep. Paul Gosar of AZ.
On Wednesday, the House is set to take up H.R. 1101, the Small Business Health Fairness Act of 2017, sponsored by Rep. Sam Johnson of TX.
On Thursday, the House hopes to take up the American Health Care Act of 2017, the House GOP leadership's faux ObamaCare "repeal" bill.
LAST WEEK ON THE SENATE FLOOR:
The Senate came back into session last Monday evening and voted to confirm Seema Verma to serve as Administrator of the Centers for Medicare and Medicaid Services. The vote to confirm was 55-43.
Then Senate Majority Leader McConnell filed cloture petitions on the nominations of Dan Coats to serve as Director of National Intelligence and Lt. Gen. Herbert R. McMaster to serve as National Security Adviser. (McMaster's vote isn't actually a vote to confirm – the Senate does not vote to confirm the National Security Adviser, because he's a personal adviser to the President – it's a vote to allow him to remain on active duty while he serves as National Security Adviser.)
On Tuesday, the Senate took up and passed H.J.Res. 42, the Unemployment Insurance Drug Testing CRA Resolution of Disapproval. It passed, by a vote of 51-48. The CRA Resolution of Disapproval overturns an Obama Department of Labor rule that severely limited state and local governments in their ability to drug test people receiving unemployment insurance. FYI, this was the eighth Congressional Review Act Resolution of Disapproval to pass both House and Senate.
On Wednesday, the Senate voted to confirm former IN Senator Dan Coats to serve as Director of National Intelligence. The vote to confirm was 85-12. Later, the Senate voted to confirm Lt. Gen. Herbert R. McMaster, President Trump's National Security Adviser, as Lieutenant General. That vote was 86-10.
THIS WEEK ON THE SENATE FLOOR:
The Senate comes back on Tuesday, with the first vote at noon. That will be a vote to confirm two nominations en bloc for two men who will serve as members of the United States Sentencing Commission.
CONFIRMATIONS:
Last Monday, the Senate voted to confirm Seema Verma to serve as Administrator of the Centers for Medicare and Medicaid Services.
Last Tuesday, the Senate Finance Committee held the confirmation hearing for Robert Lighthizer to serve as U.S. Trade Representative. Lighthizer said he supports an "America First trade policy," and will crack down on China's unfair trade practices.
Last Wednesday, the Senate voted to confirm former IN Senator Dan Coats to serve as Director of National Intelligence.
This coming Wednesday, the Senate Health, Education, Labor and Pensions Committee will hold the confirmation hearing for Alexander Acosta to serve as Secretary of Labor. This hearing was postponed from last week. It had originally been scheduled for last Wednesday, but President Trump wanted Acosta to travel with him to Nashville. And because Nashville happens to be in Tennessee, and the chairman of the committee also happens to hail from Tennessee, the hearing was rescheduled. The executive session for committee members to vote on the Acosta nomination will be scheduled for the following week.
On Thursday, the Senate Agriculture Committee will hold its confirmation hearing for former GA Gov. Sonny Perdue to serve as Secretary of Agriculture.
IMMIGRATION:
On Wednesday, U.S. District Judge Derrick Watson, appointed by Barack Obama to serve in Hawaii, ruled against President Trump's second attempt at a travel ban. He issued a TRO blocking major components of the ban from going into effect while he considers the case before him, filed on behalf of the state of Hawaii and a Muslim leader. The judge issued his ruling on the basis of his belief that no matter how the order is written, its intent is to temporarily suspend the entry of Muslims, and that violates the Constitution.
On Thursday morning, U.S. District Judge Theodore Chuang in Maryland ruled similarly in a case there, citing statements made by President Trump, Trump surrogate Rudy Giuliani, and key policy aide Stephen Miller to back up his contention that the purpose of the travel ban was to block Muslims from entering the country.
White House Press Secretary Sean Spicer declared at his Thursday press briefing that the Trump Administration would appeal the rulings.
OBAMACARE:
Last Monday, the Congressional Budget Office released its official score of the American Health Care Act, the House GOP leadership's faux "ObamaCare repeal" bill. The news was as expected – CBO warned that if the bill were enacted, 14 million fewer Americans would have health coverage next year, and 24 million fewer Americans would have health insurance in 10 years, compared to their current projections based on current law.
Democrats and the media, predictably, went nuts.
The CBO score also said the bill would cut taxes by $882 billion, and cut spending by $1.2 trillion over the ten-year budget window, netting a savings of $337 billion. As I said last week, if they had stuck to calling this bill a tax cut bill, we'd have been happy with it.
Of course, CBO's history of projecting how many people will have coverage isn't the best. In fact, it's downright bad. The analysts over there seem to be enamored of ObamaCare's individual mandate – basically, they assume a lot more people will purchase coverage because they're required to than actually do. CBO analysts simply underestimate the determination of the American citizenry and the lengths to which we will go not to buy a bad product, even if the law says we must. In 2012, after the Supreme Court knocked out the mandatory Medicaid expansion that was originally part of ObamaCare, CBO issued a new score, and projected that in 2016, 23 million Americans would be getting coverage through the exchanges. That number turned out to be wildly exaggerated, off by more than 100 percent – fewer than 10.5 million people were covered through the exchanges last year.
Nevertheless, the CBO score is the CBO score, and a lot of people put great faith in it, so that "24 million more people will lose coverage" headline put a scare into an awful lot of moderate Republicans, particularly in the Senate.
Speaker Ryan responded to the score about the best way he could – he made the argument that no one should be surprised that, given the freedom NOT to purchase coverage they don't want at a price they can't afford, lots and lots of people will opt out of purchasing coverage. That's a dog-bites-man story if ever there was one.
On Thursday, the House Budget Committee took up the two draft bills that had been passed out of Ways and Means and Energy and Commerce. The panel approved the draft plan by a vote of 19-17, with three Republicans – Dave Brat of VA, Gary Palmer of AL, and Mark Sanford of NC, each of whom is a member of the House Freedom Caucus – voting against the plan.
The Budget Committee added several non-binding recommendations that will be sent to the Rules Committee with the draft legislation. They include a work requirement for able-bodied adults enrolled in Medicaid, and another that would rework the bill's tax credits to be more generous to low-income citizens. A third would give states the option of taking their Medicaid funding as a block grant, rather than the per-capita funding scheme in the bill.
Added to more than a week of criticism from both the right and left wings of his own party over his draft legislation, the CBO score was too much. Speaker Ryan's knees wobbled a bit. He retreated, and announced that contrary to what he and his leadership team had said last week on the introduction of the bill, changes WOULD be made before the draft legislation hits the floor of the House. Of course, he used the CBO score as the excuse.
What exactly those changes are is still up for discussion. We've heard several different things, but nothing definitive at this point, so I'm not going to get into the weeds.
Whatever the changes are, they will appear in a "Manager's Amendment" that will be introduced in the Rules Committee on Wednesday. That's the most powerful committee in all the Congress, because it has the power to rewrite legislation as it sees fit. It's called "the Speaker's Committee," because it is typically packed with the Speaker's loyalists, there to do his bidding in preparing legislation for floor action.
So the plan is to introduce the Manager's Amendment at the Rules Committee on Wednesday, and then bring the bill to the floor to vote on Thursday evening. And that's what we expect – unless Majority Whip Steve Scalise tells Speaker Ryan he cannot promise they've got 216 hard "yeses" in hand, at which point, they'd have to pull the bill and figure out their next steps.
RUSSIA PROBE:
On Wednesday, House Select Committee on Intelligence Chairman Devin Nunes announced that FBI Director James Comey and National Security Agency chief Michael Rogers will testify publicly on Monday in the committee's investigation into potential Russian interference in the presidential election. Monday's hearing will be the first public hearing held by the committee as it investigates the matter.
Speaking Sunday on "FOX News Sunday," Nunes said he has seen no evidence of collusion between the Trump campaign and Russia.
SCOTUS:
Judge Neil Gorsuch's confirmation hearing before the Senate Judiciary Committee will begin on Monday. Senate Majority Leader Mitch McConnell still believes he can get the judge confirmed to his seat on the Supreme Court before the Senate breaks for its two-week Easter Recess.
But Senate Democrats are under fire from their left-wing base. Their base is unhappy that, in their view, Senate Democrats have let Judge Gorsuch skate in the run-up to his hearing. They are insisting that Democrats who don't oppose Gorsuch will pay a price.
Complicating matters is that most of the major organizations on the left have decided that stopping ObamaCare repeal is more important than blocking the judge's elevation to the high court.
Senate Minority Leader Chuck Schumer has not committed to a filibuster. But other Senate Democrats have, so it will be interesting to watch that play out.
TRUMP WIRETAPPING CLAIMS:
On Wednesday, House Select Committee on Intelligence Chairman Devin Nunes said he had seen no evidence to confirm President Trump's claim that former President Obama had ordered surveillance on Trump while he was a candidate for President, or President-elect. "Are you going to take the tweets literally?" he asked. "If you are, then clearly the president was wrong."
On Thursday, Sens. Richard Burr and Mark Warner – the chairman and ranking Democrat, respectively, of the Senate Select Committee on Intelligence – issued a joint statement saying they had seen no evidence that would confirm Trump's allegations: "Based on the information available to us, we see no indications that Trump Tower was the subject of surveillance by any element of the United States government either before or after Election Day 2016."
SUGGESTED READING:
JENNY BETH MARTIN/TEA PARTY PATRIOTS:
Breitbart: Martin: Tea Party Patriots Taking Ryancare Opposition To GOP Reps And Senators
Hill: Elected Officials, Not Unelected Staffers Should Decide The Fate Of ObamaCare.
WT: Jenny Beth Martin: Put Conservative Principles Into Action
AGENDA:
WE: Congress Passes Legislation To Undo Obama Restrictions On Drug Tests For Unemployed
BUDGET:
Politico: Trump's Budget Ripped From Bannon's Nationalistic Playbook
Politico: Trump Barrels Toward Congress Over Border Wall
Polizette: GOP Lawmakers Get Skittish Over Trump Budget Cuts
MC: Senate Democrats Raise Specter Of Shutdown Over Border Wall Funding
WaPo: Trump Budget Expected To Seek Historic Contraction of Federal Workforce
DEBT CEILING:
Hill: Debt Ceiling Returns, Creating New Headache For GOP
IMMIGRATION:
CNN: Trump Administration To Appeal Travel Ban Rulings 'Soon'
Hill: Judge Blocks Trump's Revised Travel Ban
WE: Judge Blocking Second Travel Ban Is 'Unprecedented Judicial Overreach'
WSJ: Trump Administration Plans To Appeal Rulings On Revised Travel Ban
Politico: Judge Uses Trump's Own Words In Ruling Against Revised Travel Ban
WSJ: Justice Department Appeals Maryland Judge's Decision To Block Trump Travel Ban
Politico: 9th Circuit Judges in Nasty Feud over Trump Travel Ban
Politico: Feds Ask Hawaii Judge To Narrow Trump Travel Ban Injunction
IRS TARGETING:
Breitbart: Obama IRS Scandal Continues Judicial Watch Forces IRS To Disclose New Documents
OBAMACARE:
Federalist: 4 Key Problems That Could Kill The Tax Credits In The ObamaCare Repeal
Politico: CBO: 24 Millions Fewer Insured Under House Bill Repealing ObamaCare
Hill: CBO Ignites Firestorm Under ObamaCare Repeal Score
Forbes: ObamaCare Repeal And Replace Bill Cuts Taxes By Nearly 1 Trillion
Politico: GOP Scrambles After Scorching Health Bill Appraisal
Politico: Price: Trump Administration 'Strenuously' Disagrees With CBO Report
WSJ: CBO's Prophecies Demystified
Politico: White House Analysis Of ObamaCare Repeal Sees Even Deeper Insured Losses Than CBO
Politico: Trump Looks To Woo Conservatives On ObamaCare Repeal
WE: Conservatives Ratchet Up Pressure To Ditch Senate Rules
NYT: Health Bill Would Add 24 Million To Uninsured List But Save $337 Billions Report Says
http://www.rollcall.com/news/politics/mike-lee-suggests-houses-abortion-funding-blockade-might-break-senate-rules?utm_campaign=newsletters&utm_medium=email&bt_alias=eyJ1c2VySWQiOiAiMzczMjQxNmItMjBmMS00ZDg4LWJmZWQtYzJiM2Q1Zjg1OTI2In0%3D&utm_source=rollcallheadlines
Politico: Trump Looks To Woo Conservatives On ObamaCare Repeal
https://www.nationaljournal.com/s/649201/how-cbo-score-changes-obamacare-repeal-debate?mkt_tok=eyJpIjoiTm1KbFpqRTJOamMxTXpRMiIsInQiOiJQWGRrTmR3SGY2eFhhQVNrWEx4eGhFTGpCSUdxN3NodEFiQkY2VW52WURwMTZvUVJMa2t4bmd5QkRMcElUSmVLTEpwQUx2ZnRLYzhxcGR6eDFXR0lGWm5jK3ZZR3QxY2pFOUdoeFdPMnZub1A4d1RvdGh4V2NKXC9XZGsxUWVlTjIifQ%3D%3D
Hill: Five Key Findings From The CBO's Healthcare Score
Hill: Pressure Mounts For Changes To ObamaCare Bill
AP: Ryan's Gambit: Second Health Care Bill To Woo The Reluctant
Hill: Trump Should Kill The Republican Proposal For ObamaCare
Hill: Medicaid Rollback Looms For GOP Senators In 2020
Hill: Trump Should Kill The Republican Proposal For ObamaCare 2.0
Hill: ObamaCare Showdown Set In Budget Committee
WE: Freedom Caucus Promises Amendment To Fix ObamaCare Repeal
WE: RSC Close To Supporting ObamaCare Repeal Plan
Politico: Ryan, Pence Race To Salvage ObamaCare Repeal Amid GOP Dissent
Axios: White House Will Push For Earlier End To ObamaCare Medicaid Expansion
Axios: House Considering Nixing Continuous Coverage Piece Of Healthcare Bill
Axios: Conservatives Still Haven't Gotten To 'Yes' After Pence Meeting
WSJ: Three Criteria For Health Reform
http://dailysignal.com/2017/03/15/which-parts-of-the-obamacare-replacement-face-trouble-in-the-senate/?utm_source=TDS_Email&utm_medium=email&utm_campaign=MorningBell&mkt_tok=eyJpIjoiWXpWbFlqaG1ZelV5WlRBNSIsInQiOiJwY0JcL1NjcmtnMnV4MjlqRzBFeWcrU1o1dk1JU2ZkYmxBTFFPakxJZzJkSDVSRThWMExGWjNPbkNmaVVsR29kTDB2Y0w4Rzd0WndjRlZMcCtkXC9CblMyVmg3eEpGU0huZ0pEVUdRUDZCcFZTcThZUXRxbmc5NlFqWWpkREdISndjIn0%3D
Politico: How Will Congress Repeal And Replace It's Own ObamaCare?
WaPo: Trump Loyalists Sound Alarm over 'RyanCare,' Endangering Health Bill
Hill: Trump: 'ObamaCare Is Dead'
Hill: Republicans Zeroing In On Changes To Healthcare Bill
https://www.washingtonpost.com/powerpost/speaker-paul-ryan-doubles-down-on-gop-health-care-plan-amid-opposition/2017/03/15/872c4f3c-0974-11e7-93dc-00f9bdd74ed1_story.html?mkt_tok=eyJpIjoiWm1VMU4yWTRaV1U1TmpJNCIsInQiOiJ3SVJOVytJaFdCRlBVVXZrT2U5ZGE5TEFocnhTdlpISmdDRVhRek1nYjZ3TXAyWk9Yd25tWm13djFKZEdObzBwa1o2M3lkalZFcTBPSUdOZkZDbmY3SzVLZm5qZmFWd25tdGcwZDdockFrNlV6RDdkajV3QnR4SkVtS2FiRnVSdCJ9&utm_term=.006765563ae1
WaPo: GOP Health-Care Plan: Key House Panel Calls for Work Requirements, Additional Cuts in Medicaid
Hill: Budget Panel Advances ObamaCare Repeal Bill with Three GOP Defections
Politico: Freedom Caucus Aligns With Bannon In Risky ObamaCare Gambit
WE: House Freedom Caucus Says It Remains Opposed To GOP Healthcare Plan
Breitbart: Sen. Ted Cruz To 'Storm Congress' Rally: It Is Time To Repeal ObamaCare, 'We Are Out of Excuses'
WaPo: Heritage Action: Conservatives Who Stop House Health-Care Bill 'Will Never Regret It'
Politico: Trump Cracks the Whip on ObamaCare, Fueling GOP Momentum
Hill: Freedom Caucus Leader: Despite Changes, Healthcare Bill Doesn't Have the Votes
Hill: GOP Rep Says Trump Could Visit Capitol HIll To Pitch Healthcare Plan
Politico: Senate Republicans: From 'Hell No' to 'Not So Sure' on ObamaCare
CNN: Trump May Move GOP Health Care Bill to the Right, Dooming It in the Senate
RC: What the GOP Wants To Keep or Gut from ObamaCare
Politico: How To Fix ObamaCare with this one Amazing Trick
CNN: What's Likely To Change in th GOP Bill To Repeal ObamaCare
Politico: Cruz: I Negotiated Health Care at Mar-a-Lago
WE: Ryan Feels 'Very Good' about Thursday Vote on AHCA
Politico: Ryan: Health Care Bill Must Do More for Older People
Hill: Ryan on Healthcare Plan: We Believe We Should Have More Assistance for Older People
Hill: The Hill's Whip List: Where Republicans Stand on ObamaCare Repeal Plan
CNN: House Leaders Set ObamaCare Repeal and Replace Vote for Thursday
SCOTUS:
Politico: Democrats Paralyzed As Gorsuch Skates
Hill: Dems Launch Attacks Ahead Of Supreme Court Showdown
Politico: How Gorsuch Is Preparing For His Senate Showdown
NYT: In Gorsuch, Conservative Activist Sees Test Case for Reshaping Judiciary
Politico: Democrats Under Fire as Gorsuch Hearings Begin
TRUMP ADMINISTRATION:
APPOINTMENTS/CONFIRMATIONS:
Hill: Senate Finance Takes Step On Trump's Trade Nominee
Hill: Senate Confirms Coats As National Intelligence Chief
USA Today: Dan Coats Confirmed As Director Of National Intelligence
Politico: Perdue Confirmation Hearing Set For March 23
RUSSIA PROBE:
Hill: FBI Chief To Testify Publicly On Russian Interference
Politico: Five Things We Just Learned About Trump-Russia Probe
WFB: Congress Demands Investigation Into Obama Meddling In Foreign Elections
Hill: House Intelligence Chairman: 'No Evidence of Collusion' Between Trump Camp, Russia
TRUMP WIRETAPPING CLAIMS:
Politico: House Intel Chief 'Satisfied' with Probe Disputing Trump Wiretap Claims
MISCELLANEOUS:
Breitbart: Exclusive: Audio Emerges Of When Paul Ryan Abandoned Donald Trump 'I am Not Going To Defend Donald Trump – Not Now, Not In The Future'
Politico: Breitbart Relishing Newfound Power To Torment Paul Ryan
Hill: Paul Replaces Cruz As GOP Agitator