Tea Party Patriots Weekly Report from Washington for 3/12/17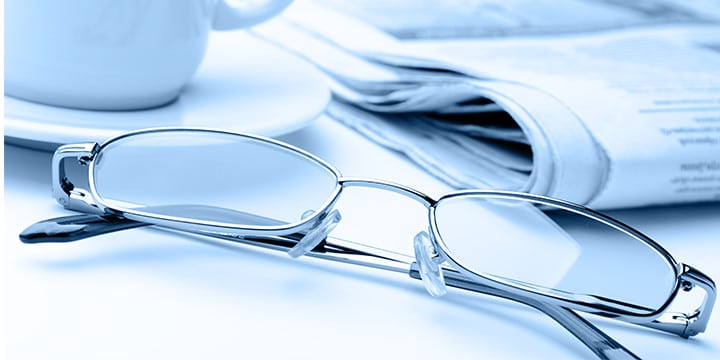 CALENDAR:
The House will return Tuesday, with no votes scheduled before 6:30 PM, and will be done for the week on Friday, with no votes scheduled later than 3 PM.
The Senate will return Monday, with the first vote set to take place at approximately 5:30 PM. The Senate is set to stay in session through Wednesday.
LAST WEEK ON THE HOUSE FLOOR:
The House returned on Tuesday of last week and immediately took up a bill on the Suspension Calendar. The bill renamed a VA clinic in Pago Pago, American Samoa. It passed.
On Wednesday, House Democrats tried to play stall ball. On three separate occasions during the course of the day, they offered motions to adjourn. Each was defeated, but each motion ate up floor time. Finally, at a little bit after 5 PM, the House took up H.R. 1301, the FY 2017 Department of Defense Appropriations bill. It passed, by a vote of 371-48. The bill appropriates $516.1 billion in base discretionary funding and $61.8 billion in Overseas Contingency Operations funding. The total defense funding level is $583.7 billion, which represents a $10.9 billion increase over FY 2016.
On Thursday, the House took up H.R. 985, the Fairness in Class Action Litigation Act of 2017. After considering a number of amendments – seven, by my count, all of which failed – the House passed the bill by a vote of 220-201. The House then moved to consideration of H.R. 725, the Innocent Party Protection Act. Again, amendments were offered but defeated, and the unamended bill passed by a vote of 224-194.
On Friday, the House took up H.R. 720, the Lawsuit Abuse Reduction Act of 2017. Four amendments were offered by Democrats, but none were accepted. The bill passed, by a vote of 230-188. And then they were done.
THIS WEEK ON THE HOUSE FLOOR:
On Tuesday, the House will return, with the first votes expected no earlier than 6:30 PM. At that time, the House will attempt to take up three bills on the Suspension Calendar.
On Wednesday, the House will consider another nine bills under Suspension of the Rules. The House is also scheduled to take up H.R. 1181, the Veterans 2nd Amendment Protection Act, a bill that would amend title 38 of the U.S. Code to declare that no veteran can be adjudicated as a mental defective "without the order or finding of a judge, magistrate, or other judicial authority of competent jurisdiction that such person is a danger to himself or herself or others."
On Thursday, the House will take up H.R. 1259, the VA Accountability First Act of 2017.
On Friday, the House will take up H.R. 1367, "to improve the authority of the Secretary of Veterans Affairs to hire and retain physicians and other employees of the Department of Veterans Affairs, and for other purposes."
LAST WEEK ON THE SENATE FLOOR:
The Senate came back into session last Monday evening and took up H.J.Res. 37, the Blacklisting Rule CRA Resolution of Disapproval. The measure passed, by a vote of 49-48.
On Tuesday, the Senate resumed consideration of H.J.Res. 44, the CRA Resolution of Disapproval canceling the Bureau of Land Management's "Management 2.0" rule. The resolution passed, by a vote of 51-48.
On Wednesday, the Senate took up and passed H.J.Res. 58, the Teacher Preparation CRA Resolution of Disapproval regarding the Education Department's final rule relating to teacher preparation programs under the Higher Education Act. The resolution passed, by a vote of 59-40.
On Thursday, the Senate took up and passed H.J.Res. 57, a CRA Resolution of Disapproval cancelling the Education Department's final rule relating to accountability and state plans under the Elementary and Secondary Education Act. The resolution passed, by a vote of 50-49.
Also on Thursday, the Senate invoked cloture on the nomination of Seema Verma to serve as Administrator of the Centers for Medicare and Medicaid Services. The vote was 54-44 in favor of cloture.
THIS WEEK ON THE SENATE FLOOR:
The Senate will vote to confirm Veema Serma to serve as Administrator of the Centers for Medicare and Medicaid Services at 5:30 PM Monday. And then I anticipate we'll see more CRA resolutions of disapproval, which are still coming over from the House.
CONFIRMATIONS:
On Thursday, the Senate Select Committee on Intelligence voted by 13-2 to send the nomination of former IN Senator Dan Coats to serve as Director of National Intelligence to the Senate floor with a favorable recommendation.
Also on Thursday, the Senate voted to invoke cloture on the nomination of Seema Verma to be Administrator of the Centers for Medicare and Medicaid Services. The Senate will vote to confirm her on Monday in its first vote of the week.
On Tuesday, the Senate Finance Committee will hold the confirmation hearing for Robert Lighthizer to serve as U.S. Trade Representative.
On Wednesday, the Senate Health, Education, Labor and Pensions Committee will hold the confirmation hearing for Alexander Acosta to serve as Secretary of Labor.
DEBT CEILING:
Treasury Secretary Steven Mnuchin advised congressional leaders that they should act to raise the debt ceiling, as he has begun implementing "extraordinary measures" to allow the federal government to keep paying its bills in a timely fashion, despite not having room under the debt ceiling cap to do so.
IMMIGRATION:
Last Monday, President Trump signed a new executive order regarding travel from certain countries, with significant concessions tailored to withstand legal challenges after federal courts blocked his first order.
As we discussed last week, the new order removes Iraq from the list of targeted countries, and exempts current visa holders from the travel ban. The order will go into effect just after midnight on Wednesday.
On Thursday, Democrat Attorneys General in four states – Washington, New York, Oregon, and Massachusetts – announced they would try to block the travel ban in court.
On Friday, federal district court judge James Robart – the judge who blocked the first executive order – refused to apply to the new order the emergency stay that had blocked the first order from going into effect. But a federal district court judge in Wisconsin, responding to a second challenge, issued a temporary restraining order preventing the order from applying to a Syrian refugee in Wisconsin who's trying to bring his family to join him.
JUSTICE:
On Friday afternoon, Attorney General Jeff Sessions requested the immediate resignations of the 46 Obama-appointed U.S. Attorneys who had not yet resigned their positions during the transition. To put that in context, there are 93 U.S. Attorneys throughout the United States, so roughly half of them had already left.
This is standard operating procedure during a transition from one administration to the next. But, predictably, Democrats and the media went nuts.
One particularly high-profile U.S. Attorney – Preet Bharara, the U.S. Attorney for the Southern District of New York, one of the most powerful of all U.S. Attorneys – refused to resign, saying President Trump would have to fire him. He apparently believed President-elect Trump had assured him in a mid-November meeting that he would be held over, and felt blind-sided by the request for his resignation.
Blind-sided or not, on Saturday afternoon he received a call from Acting Deputy Attorney General Dana Boente, who informed him that President Trump was, in fact, firing him.
OBAMACARE:
Last Monday evening, the two House committees of jurisdiction – the Ways and Means Committee, and the Energy and Commerce Committee – released their two draft bills that, together, serve as the House GOP leadership's effort to repeal ObamaCare. They call it "The American Health Care Act." The bills will be combined into one bill, so for ease of reference, I'm going to refer to them together as one bill.
The bill contains many good provisions. It defunds Planned Parenthood for one year. It zeroes out the penalties for ObamaCare's individual mandate (the requirement that everyone who doesn't get health insurance from their employer must purchase a policy on their own, or pay a hefty tax penalty), and ObamaCare's employer mandate (the requirement that all businesses that have 50 employees or more must provide health insurance to their employees). In fact, it drops the penalty for not having insurance to zero, and it does so retroactively, back to the beginning of 2016, so the individual mandate penalty won't hit people filing their taxes in April for last year if they didn't have health insurance last year.
The bill repeals the ACA's subsidies, beginning in 2020, and ends the Medicaid expansion, also beginning in 2020. Medicaid is reformed substantially, with a transition to the imposition of per-capita spending caps. This effectively ends the entitlement to Medicaid and the current guaranteed federal match funding, and will make federal funding more predictable. House GOP leaders call this the greatest entitlement reform of the last two decades. Given that about 73 million Americans use Medicaid, at a cost last year of more than $500 billion, reforming it significantly would be quite an accomplishment.
Almost all of ObamaCare's taxes are repealed, effective after 2017. The "Cadillac Tax" is suspended until 2025, at which time it comes back. And the bill repeals ObamaCare's payments to insurers for cost-sharing reductions by 2020.
In addition, the bill virtually doubles the size of the maximum contributions to health savings accounts, to $6,550 for individuals and $13,100 for families, beginning in 2018.
The bill also amends ObamaCare's Community Rating premium pricing, by expanding the age ratio from 3:1 to 5:1 in determining how much more insurers can charge their elderly customers compared to their younger customers.
So, it's a tax-cutting, Medicaid-entitlement-ending, HSA-expanding bill. And if they had stopped there and CALLED it a tax-cutting, Medicaid-reforming, HSA-expanding bill, we would probably be celebrating it as a conservative victory.
But they DIDN'T stop, and they DIDN'T confine themselves to calling it merely a tax-cutting, Medicaid-reforming, HSA-expanding bill. No, they introduced this bill as the Republicans' long-awaited ObamaCare "repeal and replace" bill, the bill we've waited for for seven years.
And that's wherein the problem lies, because the bill also leaves key parts of ObamaCare in place. It doesn't do anything about the mandates on insurance companies – Guaranteed Issue and Essential Health Benefits. And, as I mentioned, it leaves Community Rating in place, with an adjustment.
And the problem is, these are the things that are driving up the costs of insurance.
Not surprisingly, the bill is silent on the question of the special Congressional exemption from ObamaCare.
Moreover, the bill creates a new tax credit program that many of our allies on Capitol Hill are calling "a new GOP entitlement." To help people pay for their health insurance, it allows people who don't get health insurance from their employer to use a tax credit based primarily on age. For people between the ages of 20-29, the tax credit is worth $2,000 per year; for 30-39 year olds, it's worth $2,500; for 40-49 year olds, it increases to $3,000; for 50-59 year olds, it rises to $3,500; and for those 60 and over, it rises to $4,000. A family's maximum tax credit is capped at $14,000 per year.
And, as we discussed last week, this is an advanceable, refundable tax credit – remember, "advanceable" means you would get the tax credit in real time, without having to wait until when you file your taxes next year to get the credit for this year, and "refundable" means it goes to everyone who qualifies, whether they have a federal tax obligation or not, which means an awful lot of people who don't pay federal income taxes because they don't make enough money are going to get this tax credit.
The tax credit begins to shrink for individuals making $75,000 per year and families making $150,000, and eventually zeroes out.
The problem with that, of course, is that this is a subsidy by another name.
In addition, in order to encourage healthy people to purchase insurance, the bill allows insurance companies to charge a 30 percent surtax on the cost of someone's premiums if they have dropped coverage for more than 63 days. That money would go directly to the insurance company, rather than to the federal government. The surtax would be in place for the first year of an individual's new coverage. And that sounds an awful lot like the individual mandate penalty. Of course, it's NOT the same as the individual mandate, because the law will no longer REQUIRE you to purchase health insurance on your own if you don't receive it from your employer, and that by itself is a step in the direction of greater liberty; but other than that, it sure looks similar.
Worse, that 30 percent premium surtax is there as an incentive to get people to buy insurance and maintain coverage. But it's not really a large enough penalty to get people to do that. Many fear it will have exactly the opposite effect – it will incentivize people NOT to buy insurance because they know the insurance company mandates are still in effect, and they can wait until they get sick to buy insurance.
And now to the problem with the Medicaid reform. I LIKE the Medicaid reform. I wish it were set to go into effect on January 1, 2018. But it's not – it's set to go into effect in 2020. Which is another way of saying, it will never go into effect. Why? Because 2020 is the year Donald Trump runs for reelection. And I'll bet dollars to donuts that Medicaid reform is repealed in separate legislation early in 2019. Who wants to run for reelection in the same year he gets blamed for throwing millions of people off their health care? No one, that's who.
So, the bill leaves in place the insurance company mandates that are driving up the costs of health insurance; creates a new entitlement; creates a different kind of individual mandate; doesn't repeal the Medicaid expansion in a timely fashion, and creates an incentive for non-expanding states to expand immediately. That's not repeal of ObamaCare, not by a long shot.
So, why would they do this?
Well, there are two answers to that – the public explanation, and the private motivation.
The public explanation is that the bill does not repeal the insurance company mandates because they would fall to Byrd Rule challenges in the Senate, and the bill must maintain its privileged status in order to get through the Senate under the complicated rules of the reconciliation process. Because those are policy changes that only have an incidental effect on federal outlays, says this argument, they cannot be included.
But that argument is belied by the fact that the bill DOES include a change to the insurance company mandates, by expanding the Community Rating premium pricing band from 3:1 to 5:1. If they can make that change to the current law, which has only a negligible effect on federal outlays, why can't they remove Community Rating entirely?
And that leads to a supposition about the private motivation. You know I have historically been loath to make declarative statements about private motivations unless I have hard evidence. There are just too many things of which I am unaware to allow me to feel comfortable making judgments in the absence of hard evidence.
But in this case, given the import of the subject, I'm going to try to explain what I THINK is going on here.
Like all legislation, this is a political document. It changes law, and that means there are winners, and losers. Politicians – even, and maybe especially, Republican politicians on Capitol Hill – act first and foremost in their own perceived self-interest. Let me say that again – politicians can be counted on to act in their own PERCEIVED self-interest. Sometimes, they act in a manner AGAINST their own interests, but only very rarely, and almost always when that happens, it's because they simply miscalculated what their real self-interest was.
In my view, the bill has been drafted in this manner to do GOP leaders the most good politically, while minimizing the harm that would be done to their self-interest and those of their colleagues, AS THEY SEE IT.
Let's start with the refusal to even entertain the notion of trying to repeal the insurance company mandates through reconciliation. Why is there no attempt to repeal Guaranteed Issue and Essential Health Benefits, and only to tinker with Community Rating? Because those are all very popular with the public. Guaranteed Issue is another name for prohibiting insurance companies from denying coverage to those with pre-existing conditions, and more than 75 percent of the public supports that. GOP politicians don't want to take that away – even then-candidate Trump called for making sure that everyone could get health insurance.
Why does the bill repeal ObamaCare's subsidies, but then turn right around and create a new subsidy in the form of advanceable, refundable tax credits? To allow them to say they're still helping provide assistance to those who can't afford health insurance on their own, because they've made a bet that there are more people who like to get free stuff from the government than there are conservatives who know there is no such thing as a free lunch.
Why does the bill allow the Medicaid expansion to continue until 2020? That's the easiest of all – to make sure that GOP governors running for reelection, and GOP candidates for governor running in open seats in 2018, don't pay the political cost of cutting off millions of Medicaid recipients right before the 2018 elections. Those GOP governors have a cudgel they're holding over the congressional GOP leadership's head, and it's called redistricting. Remember, there are 38 governors races in the 2017-18 cycle, and the vast majority of the governors elected in the next two years will still be in office in 2021, and they will have a lot to say about how House seats are redistricted in 2021. So that's a group of politicians out in the states that House GOP congressional leaders a) don't want to piss off and b) want to see them get elected in 2018, to make sure the 2021 redistricting process looks good for House Republicans.
So, that's my attempt at an explanation for the real reasons this bill was drafted the way it was.
To the apparent surprise of the GOP congressional leadership, the introduction of this bill set off a firestorm of opposition on the right. After we'd had a chance to review the draft legislation, I wrote and Jenny Beth sent out an email on Monday night asking for feedback from our grassroots, and it wasn't even close – by more than 9-to-1, they wanted us to oppose the bill. Heritage Action, Club for Growth, FreedomWorks, and Americans for Prosperity all slammed the bill publicly. Congressman Justin Amash tweeted that it was "ObamaCare 2.0." On Tuesday, Sens. Mike Lee and Rand Paul joined members of the House Freedom Caucus for a press conference to criticize the bill.
The White House saw the reaction and moved to take action. Invitations were sent out Tuesday afternoon to Wednesday meetings with the Vice President and the President. So Jenny Beth went to the White House for those meetings, with a small group of conservatives, on Wednesday afternoon. I'll let her describe what happened in those meetings.
Meanwhile, on the outside, conservative opposition intensified, even as moderate GOP Senators complained about the Medicaid reforms. Sen. Tom Cotton of AR warned his House colleagues not to vote for the measure, because, in his view, it couldn't pass the Senate anyway, so why take a bad vote on a bad bill that wasn't going to go anywhere anyway?
Through the course of the week, an interesting development occurred – congressional GOP leaders seemed to be insisting that the draft bill was going to remain essentially unchanged, while Trump Administration spokesmen seemed to be giving the opposite impression, that the bill was open for negotiation. I don't know if this was a deliberate good cop/bad cop strategy, but that's the way it looked.
On Wednesday, the two committees of jurisdiction held their markup sessions, and went through the draft legislation line by line. Democrats did everything they could to stall the bills, and amend the bills, and were beaten back every time. The Ways and Means Committee finished its markup around 4 AM Thursday morning; the Energy and Commerce Committee blew right through the 24-hour mark, and stayed in their markup session for 27 hours before finishing on Thursday afternoon. Both committees ultimately passed their draft legislation on straight party line votes.
The two bills will now go to the House Budget Committee, which will mark them up and combine them into one bill Wednesday.
SCOTUS:
Judge Neil Gorsuch's confirmation hearing before the Senate Judiciary Committee will begin next week. Senate Majority Leader Mitch McConnell believes he can get the judge confirmed to his seat on the Supreme Court before the Senate breaks for its two-week Easter Recess.
SUGGESTED READING:
JENNY BETH MARTIN/TEA PARTY PATRIOTS:
WT: Jenny Beth Martin: Trumped Up Session's Scandal
USA Today: Conservatives Slam Republican ObamaCare Repeal Plan
WaPo: Trump Stands with House GOP on Proposal To Revise ObamaCare, Spokesman Says
Breitbart: Tea Party Activists Look to President Trump To Clean Up Ryan's ObamaCare 2.0
US News: Donald Trump's Diplomacy
AGENDA:
AP: Senate Votes To Rescind Obama Rules On School Accountability
IMMIGRATION:
Hill: Trump Signs Revised Travel Ban That Excludes Iraq
Politico: Trump Eases Up On Travel Ban With New Executive Order
CNN: Federal Judge To Hear First Lawsuit Against New Travel Ban
CNN: Washington State Asks Judge To Block New Trump Travel Ban
Hill: Four States Sue To Block Trump's New Travel Ban
WE: Four States Sue Over Trump's Latest Travel Ban
Hill: Federal Judge Refuses To Apply Previous Travel Ban Stay to Trump's New Order
Reuters: Trump's Revised Travel Ban Dealt First Court Setback
Politico: Revised Trump Travel Ban Suffers First Legal Blow
Politico: Sens. Perdue, Cotton Say Trump Liked Their Plan To Curb Legal Immigration
IRS TARGETING:
Free Beacon: Two Years Later IRS Locates 6924 Documents Related To Tea Party Targeting
WE: IRS Has 7,000 Unreleased Documents Related To Conservative And Tea Party Targeting
WT: 7,000 IRS Documents May Detail Obama-Era Targeting Of Tea Party Groups
OBAMACARE:
Politico: GOP Unveils ObamaCare Replacement Amid Sharp Party Divide
RC: House GOP ObamaCare Replacement Bill Courts Detractors
Hill: GOP Hits The Gas On ObamaCare Repeal
MPR News: Under New Health Bill Federal Assistance Could Drop In Greater Minnesota
http://dailysignal.com/2017/03/07/what-the-house-gop-obamacare-replacement-plan-does-and-doesnt-do/?utm_source=TDS_Email&utm_medium=email&utm_campaign=CapitolBell&mkt_tok=eyJpIjoiTmpBM01XRXdOVFV3TW1GbCIsInQiOiJNYjVvNWNNVFlLN3d6K3ppblB0SDFzNVA1QjMyZlVRem1XQVpha0JTTkFZVlByWndHVVE2RDNHaG1UVnBkZngzK0UyXC9LcDJ3WnlYWVd0Y3VGbUxHQmlhUCtmdlZTcUcraHN1OE5TK2JiaFh2b2ZrWklhbWVYZXMyZlwvbFlCNzVhIn0%3D
News On 6: Kasich Warns Against Medicaid Phaseout
WKTR: Chorus Of Conservatives Slam The Republican ObamaCare Repeal
Hill: Trump Begins Healthcare Push 'Let's Get It Done'
Fox News: Conservatives Push Back On ObamaCare Repeal Bill, Vow To Introduce Their Own
Time: These Republicans Have Criticized The New House GOP Health Care Plan
Politico: Pelosi Battles GOP To Save ObamaCare – And Her Legacy
Politico: 7 Pitfalls That Could Sink The GOP Health Care Plan
Politico: Senate GOP Poised To Repeal ObamaCare
Politico: The Many Ways The Senate Could Tank ObamaCare Repeal
Politico: Trump Tries To Quash Uproar Over Health Care Bill
Politico: House Democrats Step Up Delay Tactics Against ObamaCare Repeal
http://dailysignal.com/2017/03/07/house-republican-health-care-bill-misses-the-mark/?utm_source=TDS_Email&utm_medium=email&utm_campaign=CapitolBell&mkt_tok=eyJpIjoiT0RJeFpHTTNNbVprT1RCbCIsInQiOiJjd0tPN0NzdFdpN1R0QzZYYStiT215QmNvSTY4NlEzUms1azJZXC93TzN6eUxsRHZ3ZDg1ZDF6cTVJMzM4WlwvTkxrVWpneEVKd3l6VkhEcmlzNnorVDd6R3Nmc1FKS0lhS1VvcXIxdFhYamRkRmhXdGJkamxHXC8rMHc2eUNWMmxxVSJ9
WE: Trump Sits Down With Groups Affiliated With Tea Party To Sell Them  On Healthcare Bill
Hill: Trump Courts Former Foe Ted Cruz
Politico: Trump's ObamaCare Fallback: Blame The Democrats
Hill: Paul Ryan Gives GOP The Hard Sell
Hill: First House Panel Advances ObamaCare Repeal Bill
Hill: Whip List: Where Republicans Stand On ObamaCare Repeal Plan
WE: House Committee Finishes Work At 4AM On ObamaCare Repeal
NYT: Why Republicans Are Battling Republicans On ObamaCare Repeal
Breitbart: Exclusive: Senator Rand Paul On Paul Ryan's ObamaCare Lite: Speaker 'Trying To Pull The Wool Over The Eyes Of The President'
WSJ: GOP Health Care Plan Advances, After Clearing Two House Committees
LATimes: Paul Ryan's 'Trumpcare' Does Not Entirely Repeal Or Replace ObamaCare
Politico: Ryan Disappoints His Friends With ObamaCare Replacement Bill
WE: Trump Says Privately Second Health Care Bill Ready As Early As Next Week
Hill: Second Committee Advances ObamaCare Repeal Legislation
http://www.rollcall.com/news/policy/unanswered-questions-on-fate-of-congressional-health-care?mkt_tok=eyJpIjoiWWpJMU4yRTRNVFpqWldRMCIsInQiOiJHNlFRdEpCV0RhNzRWZmdYemJMYytmM2NjdzZianVlXC9sZlVqOXNYWXZsQXc1SkRzQlRXNnFObVRvMHNZYkhlbWFSZVFZVUJSamFzR0NubVhZb2NtMHBLSzk4R0RhXC9MTGFjelVjSkFtZU8zaDd3YVwvK0dFUEM5T01FUzFJMmliZyJ9
CNN: After 27-Hour Debate, House Committee OK's ObamaCare Repeal
Politico: Republican Study Committee Backs Two Medicaid Changes To ObamaCare Repeal Bill
Politico: McConnell To GOP: 'We Need To Deliver' On ObamaCare Repeal
Breitbart: 'This Is Going To Be Great' – Trump Meets With Conservative Tea Party Critics On ObamaCare Replacement
NYT: After Halting Start, Trump Plunges Into Effort To Repeal Health Care Plan
Politico: Ryan Planning More Health Care Votes Alongside Repeal Effort
Vox: Senate Rules Could Force GOP To Drop Key Policies In Health Bill
Breitbart: Honeymoon Over, Speaker Paul Ryan Targets His Own Republicans, Not Democrats, With Ads On Health Care
Breitbart: Paul Ryan Replaces ObamaCare Insurance Penalties With Even Larger Penalties
Hill: Right Targets Ryan, Not Trump, On ObamaCare Plan
http://www.cnn.com/2017/03/09/politics/white-house-medicaid-expansion/index.html?mkt_tok=eyJpIjoiWlRkbFpEZGhNR1l5TURBeSIsInQiOiJOREtHS1ZrUWpRQkIwNDRtU2l5UTZUUzQxMjc5MEltd0VPWlhEUHhsSHdvWlFlV3hzY01BMFwvWVRscUNqMlwvZWVBZDdwd3lJQXFXaWVMZ0pWbndYUzA1MTUxbnp5WHlKcjVKU3JmcFwvMnlKQTNvUVhEWkF5WFFha2xkM0JRYU0rRiJ9
http://www.politico.com/story/2017/03/obamacare-repeal-conservative-demands-235909?mkt_tok=eyJpIjoiWlRkbFpEZGhNR1l5TURBeSIsInQiOiJOREtHS1ZrUWpRQkIwNDRtU2l5UTZUUzQxMjc5MEltd0VPWlhEUHhsSHdvWlFlV3hzY01BMFwvWVRscUNqMlwvZWVBZDdwd3lJQXFXaWVMZ0pWbndYUzA1MTUxbnp5WHlKcjVKU3JmcFwvMnlKQTNvUVhEWkF5WFFha2xkM0JRYU0rRiJ9
Conservative Tree House: Repealing And Replacing ObamaCare – Much Confusion Is In 'The Process'
Politico: White House Pushes Party Officials Nationwide To Mobilize On Health Overhaul
Politico: Conservatives Want To Blow Up Senate Rules To Kill ObamaCare
Politico: Budget Referee May Call Foul On ObamaCare Repeal
Conservative Review: Lie, Lie, Lie – Ryan And Company Caught In Twisted Pretzel Of Lies To Preserve ObamaCare
Daily Signal: Maine Rejected The Medicaid Expansion And Found Success – Now House Health Bill Would Send Them Backward
Politico: Trump's Moves Cause Chaos In Congress
WE: Trump Threatens GOP – Back Health Bill Or Get Primaried
Vox: The Tea Party May Be ObamaCare's Last Best Hope Of Survival
Breitbart: Tea Party Activists Look To President Trump To Clean Up Ryan's ObamaCare 2.0
Politico: Freedom Caucus Head Fires ObamaCare Warning Shot
Hill: Power Struggle Over ObamaCare Repeal
NRO: Yuval Levin: The House Health-Care Proposal
RSC Policy Memo: Repeal/Replace Released Bill
HOUSE ENERGY AND COMMERCE COMMITTEE: Committee Print: Draft Legislation
SCOTUS:
Politico: Supreme Court Showdown About To Get Real
Hill: Liberals Threaten To Primary Over Gorsuch
WSJ: Wiretap Claim Thrusts Nominee For #2 Spot In Justice Department In Spotlight
TAX REFORM:
Hill: Senate Republicans Eyeing Alternative Tax Reform Plan
TRUMP ADMINISTRATION:
APPOINTMENTS/CONFIRMATIONS:
Hill: Senate Panel Advances Trump's Intelligence Director Pick
SENATE FINANCE COMMITTEE: Hearing To Consider Robert Lighthizer To Be USTR
SENATE HELP COMMITTEE: Hearing To Consider Alex Acosta To Be Secretary of Labor
JUSTICE:
Politico: Trump Team Ousts Obama-appointed US Attorneys
CNN: Anger Mounts over Handling of US Attorney Firings
Hill: US Attorney Bharara Won't Resign Despite Trump Demand: Reports
CNN: US Attorney Preet Bharara Tweets That He Has Been Fired
Hill: Obama-Appointed US Attorney Fired by Trump after Refusing To Resign
NATIONAL SECURITY:
Hill: White House: Trump Didn't Know Of Flynn's Plan To Register As Foreign Agent
Hill: Trump Transition Team Was Told Flynn Would Likely Need To Register As Foreign Agent
RUSSIA PROBE:
Politico: DOJ #2 Pick: No Need To Recuse From Russia Probes 'At This Time'
Politico: CIA Providing Raw Intelligence As Trump-Russia Probe Heats Up
SESSIONS: