Tea Party Patriots Weekly Report from Washington for 3/05/17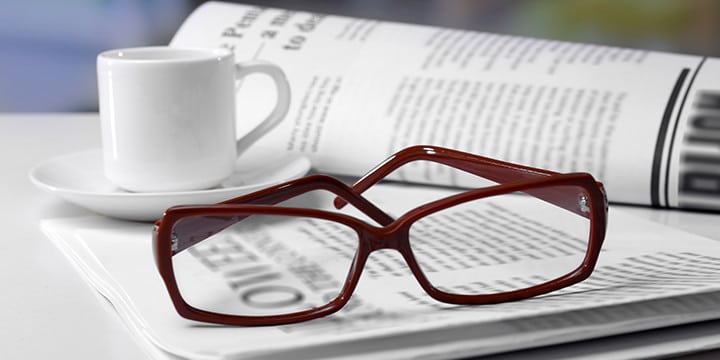 CALENDAR:
The House will return Tuesday, with no votes scheduled before 6:30 PM, and will be done for the week on Friday, with no votes scheduled later than 3 PM.
The Senate will return Monday, with the first vote set to take place at approximately 6 PM. The Senate is set to stay in session through Friday.
LAST WEEK ON THE HOUSE FLOOR:
The House came back into session on Monday evening and passed two bills under Suspension of the Rules.
On Tuesday, the House took up H.R. 998, the SCRUB Act. After dealing with four amendments on Tuesday, the House came back in on Wednesday and took up where they left off. There were four more amendments offered to the bill, and it finally passed on Wednesday by a vote of 240-185. This bill establishes an independent commission that would recommend to Congress regulations that should be repealed to lower the burden of regulations on the economy.
Later on Wednesday, the House took up and passed H.R. 1009, the OIRA Insight, Reform, and Accountability Act, by a vote of 241-184. The bill codifies the Office of Information and Regulatory Affairs' (OIRA) role in reviewing regulations, and establishes transparency requirements on the office.
Then the House took up and passed H.J.Res. 83, disapproving the rule submitted by the Department of Labor relating to Clarification of Employers Continuing Obligation To Make and Maintain an Accurate Record of Each Recordable Injury and Illness. The resolution of disapproval passed by a vote of 231-191. This resolution overturns a rule regarding the length of time a company has to maintain records regarding on-the-job injuries. The statute says they have to maintain records for six months; President Obama's Occupational Safety and Health Administration (OSHA) wrote a rule in December of 2016, as the political appointees were headed out the door, extending that six months to five years. The resolution of disapproval overturns that rule.
On Thursday, the House took up and passed H.R. 1004, the Regulatory Integrity Act, by a vote of 246-176. This bill requires agencies to increase transparency measures and publicly post information on upcoming regulatory actions. And then they were done.
THIS WEEK ON THE HOUSE FLOOR:
The House will return on Tuesday, with first votes beginning at 6:30 PM. At that point, they'll try to take up seven bills on the Suspension Calendar.
On Wednesday, the House will consider H.R. 1301, the Department of Defense Appropriations Act for 2017, and three more bills on the Suspension Calendar.
On Thursday, the House will consider two bills marked up last week by the House Judiciary Committee. These bills include:
R. 985, the Fairness in Class Action Litigation Act of 2017
R. 725, the Innocent Party Protection Act
On Friday, the House will consider H.R. 720, the Lawsuit Abuse Reduction Act of 2017, another bill marked up last week by the House Judiciary Committee.
LAST WEEK ON THE SENATE FLOOR:
The Senate came back into session on Monday evening, and voted by 72-27 to confirm Wilbur Ross as Secretary of Commerce. Then the Senate voted to invoke cloture on the nomination of Congressman Ryan Zinke of MT to be Secretary of the Interior.
On Wednesday morning, the Senate voted to confirm Zinke as Secretary of the Interior, by a vote of 68-31. Immediately following the Zinke confirmation vote, the Senate voted to invoke cloture on the nomination of Ben Carson to be Secretary of Housing and Urban Development. That debate ended the following morning, and the Senate voted by 58-41 to confirm Dr. Carson to his post at HUD.
Following the Carson confirmation vote, the Senate voted to invoke cloture on the nomination of former TX Governor Rick Perry to serve as Secretary of Energy. The vote passed by a 62-37 margin. Interestingly, Senate Democrats did not require the use of the standard 30 hours of post-cloture debate time before allowing the vote on Perry's confirmation – instead, his confirmation vote was held just three hours after cloture was invoked. He was confirmed by a vote of 62-37.
Following the Perry confirmation vote, the Senate took up a motion to proceed to H.J.Res. 37, a resolution of disapproval that's already passed the House, disapproving the rule submitted by the Department of Defense, the GSA, and NASA relating to the Federal Acquisition Regulation. It's referred to as the "Blacklisting Rule" because it would require companies to report any labor law violation or alleged violation they've had in the last three years when they're bidding on federal contracts over $500,000. The resolution of disapproval would rescind the rule and block federal agencies from adopting a similar rule in the future.
THIS WEEK ON THE SENATE FLOOR:
The Senate will return on Monday at 2 PM, with the first vote to be held at approximately 6 PM. At that time, the Senate will take up H.J.Res. 37, the Blacklisting Rule CRA resolution of disapproval.
Following that vote, the Senate will consider a motion to proceed to H.J.Res. 44, another CRA resolution of disapproval that has already passed the House.
CONFIRMATIONS:
This week the Senate voted to confirm four more Trump Cabinet nominees – Wilbur Ross at Commerce, Ryan Zinke at Interior, Ben Carson at HUD, and Rick Perry at Energy.
Former IN Senator Dan Coats had his confirmation hearing before the Senate Select Committee on Intelligence on Tuesday of last week.
No hearing dates have been set yet for Robert Lighthizer to serve as U.S. Trade Representative, or for former GA Governor Sonny Perdue to serve as Secretary of Agriculture, or for Alexander Acosta to serve as Secretary of Labor. According to spokesmen for the relevant Senate committees, none of them have yet completed their paperwork.
On Tuesday morning, the Senate Judiciary Committee will hold a confirmation hearing for Rod Rosenstein to serve as Deputy Attorney General and Rachel Brand to serve as the Associate Attorney General. Given the Attorney General's decision to recuse himself from any investigation of the Trump campaign's contacts with Russian operatives – about which, more in a moment – this hearing will get extra special media attention. That's because Rosenstein – who was appointed U.S. Attorney in MD by President George W. Bush, and stayed on through the Obama Administration – would, as a result of the Sessions recusal, lead any DOJ probe into contacts between the Trump campaign and the Russians.
DEBT CEILING:
On March 15 – that is, one week from Wednesday – the debt ceiling will go back into effect, and the national debt will be set by law at whatever level it is. That's the result of the 2015 deal between then-President Obama and then-House Speaker Boehner, who agreed to suspend the debt ceiling until March 15, 2017, well after the 2016 election.
After that date, the Administration is expected to begin to employ what it euphemistically refers to as "extraordinary measures" – which we mere mortals refer to as "smoke and mirrors" – to continue paying the government's bills even while it's running in the red. The Treasury Secretary does this by postponing payments into certain pension funds and the like. But they can only do that for a few months before they exhaust their "extraordinary measures," so look for Congress to have to take a vote to either raise or suspend the debt ceiling sometime later this summer. (In fact, given its penchant for scheduling such votes against hard deadlines like upcoming recesses, don't be surprised if the vote is scheduled for the last week before the start of the August recess.)
EXECUTIVE ORDERS:
The President plans to travel Monday morning to the Department of Homeland Security to sign a revamped executive order regarding travel from abroad. The Wall Street Journal reported last Wednesday that the revamped order would remove Iraq from the list of target nations, even as it also scales back the original version in other key ways. For instance, it will no longer apply to those who already have a valid U.S. visa, or to legal permanent residents of the U.S. And it will remove a preference for religious minorities in the refugee application process. Further, it will no longer contain an indefinite ban on accepting refugees from Syria.
The original plan had been for the President to sign the new order at a ceremony on Wednesday, but White House aides decided not to step on their own great story from the night before, and instead planned to let the news media spend an entire 24-hour cycle digesting the President's well-reviewed Tuesday evening speech. So they rescheduled the signing ceremony for the following week.
IMMIGRATION:
Lunching with network anchors on Tuesday, the day of his speech to a Joint Session of Congress, President Trump set tongues a-wagging when he indicated he thought maybe the time was right for a compromise leading to a comprehensive immigration reform bill. The President said, "The time is right for an immigration bill so long as there is compromise on both sides." The principles he outlined included some form of legal status – but not citizenship – for millions of illegal immigrants.
As a consequence, cable news spent most of Tuesday afternoon in the run-up to the Tuesday evening address speculating on what exactly he meant, and whether or not he would include the call for a compromise bill in his remarks to the Joint Session. In fact, he did include a nod to his lunchtime remarks in his speech that night: "I believe that real and positive immigration reform is possible, as long as we focus on the following goals: to improve jobs and wages for Americans, to strengthen our nation's security and to restore respect for our laws. If we are guided by the well-being of American citizens then I believe Republicans and Democrats can work together to achieve an outcome that has eluded our country for decades."
But, notably, he did NOT suggest in his speech that he would be willing to sign a compromise bill that offered a path to legal status for millions of illegal immigrants.
Democrats and the media, predictably, went nuts.
OBAMACARE:
House and Senate GOP leaders apparently have decided on their strategy for passing an ObamaCare-lite repeal bill – they're going to jam it down the throats of their own Members, and dare them to vote against it.
That's become increasingly clear in recent weeks, as conservative leaders like Sens. Ted Cruz, Mike Lee, and Rand Paul in the Senate and House Freedom Caucus Chairman Mark Meadows and Republican Study Committee Chairman Mark Walker in the House have made clear their objections to the inclusion of an advanceable, refundable tax credit as a financing mechanism in the leadership's repeal and replace bill.
Let me stop for a moment and make sure you understand this. "Advanceable" means the tax credit is one that you don't have to wait to get until you file your taxes next year. Essentially, the government would be giving you that tax credit through the course of the year, rather than making you wait to get a larger refund next year. They want to do that because they know many poor people don't have the cash lying around now to pay for their health insurance premiums, and couldn't buy health insurance if they had to wait a year to get a larger refund.
"Refundable" means the tax credit goes to everyone, in this case based on age, rather than going only to people who actually make enough money to be required to pay federal income taxes. Remember, almost 50 percent of the taxpayers in this country don't make enough money to be required to pay federal income taxes, so they would not benefit from a tax deduction.
These conservative leaders believe the creation of an advanceable, refundable tax credit would be a new entitlement, and they don't think that's what their voters sent them to Washington to do.
What's worse is that we cannot really talk with any certainty about the bill, because we have not yet been allowed to see it – in fact, House GOP Leaders have it under lock and key, as Sen. Paul discovered Thursday when he led reporters on a fruitless search through the Capitol to find a copy of the latest draft.
Nor can I tell you exactly how much the bill will cost, nor how many people will be covered, because we still don't yet have a score from the Congressional Budget Office, nor from the Joint Committee on Taxation.
Despite the fact that we don't know how many people will be covered, or what it will cost, the Energy and Commerce Committee and Ways and Means Committee apparently plan to mark up their respective sections of the draft legislation on Thursday, in order to keep to the schedule laid out by leaders weeks ago – they want to pass the bills through the Energy and Commerce and Ways and Means Committees this week, so they can have the House Budget Committee put those two bills together the following week, then have the combined reconciliation bill put before the House the last week of March, so it can be passed through the Senate by the end of the first week of April.
Let's backtrack a little bit here, and put this in context.
For seven years now, through four election cycles – 2010, 2012, 2014, and 2016 – Republican Members of Congress and candidates for Congress have campaigned on a pledge to repeal ObamaCare.
Frankly, it was good politics, and it was an easy thing to promise – as long as Barack Obama was in office, they knew no repeal bill was going to be signed into law. That gave them freedom to promise the moon and the stars to those of us who are opposed to ObamaCare.
They kept right on promising to repeal ObamaCare, right through the 2016 election, secure in the safety of their belief that Donald Trump would not win the White House. But then he did, and they were caught.
With Trump running on a promise to repeal ObamaCare – and, by the way, to overturn the special Congressional exemption from ObamaCare, a pledge on which he has yet failed to act – they realized after the election that they would have to find some way to make good on their promises to repeal the law.
But they've run into two big problems, both of which are based on many Republicans' fear of being seen as "cutting off" millions of people who benefited from insurance coverage they got under ObamaCare.
Too many GOP leaders now seem to agree with Democrat leaders that it is the job of the federal government to ensure that all Americans can purchase health insurance. They fear headlines saying that the GOP has "taken away" health insurance from people who benefited from ObamaCare – so much so that they're apparently willing to engage in some of the same tactics under a different name.
Under ObamaCare, the federal government mandated the purchase of health insurance, and offered generous subsidies based on income levels. Under the GOP leadership's draft legislation, the federal government will no longer mandate purchase, but will offer generous advanceable, refundable tax credits based on age. As the Bard wrote in "Romeo and Juliet," "What's in a name? That which we call a rose by any other name would smell as sweet." That is, GOP leaders can SAY it's no longer a subsidy, but that doesn't mean it's not.
So many conservatives on Capitol Hill oppose these advanceable, refundable tax credits, since they would go to everyone based on age, regardless of whether or not they actually make enough money to pay federal taxes. That means many of the people receiving them would actually be getting a check from the federal government, rather than simply having the amount of their outstanding tax obligation reduced when they file their tax returns the following year. And, on the other end of the income scale, millionaires – who don't need taxpayers' help to purchase their own health insurance – would be getting that same tax credit, too, which doesn't seem to make a lot of sense.
The second area of disagreement is over how to pay for these benefits. The GOP leadership draft bill apparently – and I remind you, I say "apparently" because they have not yet released the bill to public view, and this is still a moving target – includes a cap on the tax exclusion of employer-provided healthcare benefits. This sounds to many suspiciously like the current ObamaCare "Cadillac Tax" on generous employer-provided healthcare benefits. And that could leave us in a quandary where some workers with generous healthcare benefits from their employer are being taxed to pay for a millionaire's healthcare tax credit, which just makes no sense politically.
The final area of disagreement is over what to do about the Medicaid expansion. There are 16 GOP Governors and 20 GOP Senators in states that accepted ObamaCare's Medicaid expansion, and they don't want to see millions of their states' citizens thrown off Medicaid. Senators Collins and Murkowski, in particular, have been making very loud noises about opposing any attempt to terminate the Medicaid expansion. They're just the two brave enough to say so publicly. Trust me, there are more than two members of the Senate GOP Conference who share their fear.
So the GOP leadership is between a rock and a hard place. They've apparently come up with a bill that's got a lot of good things in it – if news reports are to be believed, the draft repeal bill will, in fact, repeal ObamaCare's employer and individual mandates, all its taxes, and all its subsidies. That's about 75-80 percent of what we know as "ObamaCare" right there. And that's good.
But the repeal bill does NOT overturn ObamaCare's insurance mandates – Community Rating and Guaranteed Issue. Those are the insurance mandates that were passed under regular order, and, consequently, too many in the GOP leadership apparently believe they cannot be repealed using reconciliation rules, because the Senate Parliamentarian will deem them improper. And, unfortunately, those are the things that are really driving up the price of insurance in the private marketplace.
Again, let me stop for a moment to make sure you understand what these insurance regulations do.
"Community rating" means insurance companies no longer look at each individual policy holder and assess their risk based on that individual's unique characteristics – his medical history, his family's medical history, etc. Before Community Rating, insurance companies gathered information on each individual, checked those characteristics against their actuarial tables, and then made a risk calculation, and settled on a price they would charge for a premium that would cover the anticipated payout. Under Community Rating, they can only check a few simple things – age, obesity, whether or not the individual is a smoker. So underwriting has gone out the window. And the result is, insurance premiums rise, because the insurance companies base their calculation on the highest common denominator, rather than on each individual's characteristics.
"Guaranteed issue" simply means that insurance companies can no longer deny someone health insurance simply because they've got a pre-existing condition. Obviously, this raises the cost of insurance for those who do not have pre-existing conditions, because the insurance companies are now pricing on the basis of the highest common denominator.
And we're still unsure how exactly the bill will deal with the Medicaid expansion.
Sens. Cruz, Lee, and Paul have declared that they will not support a repeal bill that includes advanceable, refundable tax credits. And Congressmen Meadows and Walker have made clear they have the same problem. So it's an open question right now as to whether or not the GOP leadership can garner 216 votes in the House (because there are currently five vacancies in the House, and 216 is one-half plus one of 430) and 51 votes in the Senate.
But the GOP leadership doesn't seem to see any other way to accomplish their goal, which is to get headlines saying "GOP repeals ObamaCare." According to press reports, President Trump may announce this week that he backs the GOP leadership plan. So they're going to push these bills through the committees of jurisdiction, then have those bills sent to the House Budget Committee, where they'll be put together, and then put the combined bill on the House floor and literally dare GOP Members to vote against it. Their calculation is that no GOP Member will want to face his or her own constituents after having cast a vote against a bill the GOP leadership calls "ObamaCare repeal."
Stay tuned.
SESSIONS RECUSAL:
On Wednesday evening, the Washington Post reported that in 2016, then-Senator Jeff Sessions had met twice with Russian Ambassador Sergey Kislyak, despite having said at his January 10 Senate Judiciary Committee confirmation hearing that he "did not have communications with the Russians."
The story blew up through the course of the night and into Thursday. Democrats and the media, predictably, went nuts. Senate Minority Leader Chuck Schumer and House Minority Leader Nancy Pelosi both called on Sessions to resign his position immediately, and called for a Special Prosecutor to be appointed to investigate the alleged Russian meddling in the presidential election. Some Republicans – including House Oversight and Government Reform Committee Chairman Jason Chaffetz – also called for Sessions to recuse himself from any such investigation.
Sessions spokeswoman responded that Sessions' answer was appropriate because he had not met with the Russian ambassador for the purpose of discussing the campaign. Instead, she said, he met with the Russian ambassador in his capacity as a senior member of the Senate Armed Services Committee, and she pointed out that he had met with 25 ambassadors during the course of 2016, including a meeting with the Ukrainian ambassador the day before he met with the Russian ambassador.
As the controversy grew, about 150 demonstrators gathered outside the Department of Justice to demand that Sessions resign. They were addressed by at least two Democrat Members of Congress and Eleanor Holmes Norton, the District of Columbia's non-voting representative.
At 4 PM on Thursday afternoon, Sessions held a press conference to announce he would recuse himself "in the matters that deal with the Trump campaign." He said that he had been planning on holding a meeting that very day with senior Justice Department officials to determine whether or not he should recuse himself from the investigation, and said his staff had recommended recusal. "They said that since I had involvement with the campaign, I should not be involved in any investigation. I have studied the rules and considered their comments and evaluation. I believe those recommendations are right and just." In a statement handed out after he finished his remarks, he said the recusal goes for "any existing or future investigations of any matters related in any way to the campaign for president of the United States. This announcement should not be interpreted as confirmation of the existence of any investigation or suggestive of the scope of any such investigation."
The President was reported to be very unhappy with the way the whole episode played out. He had already responded to a reporter's question on Thursday by saying he didn't think Sessions needed to recuse himself, and, according to news reports, he blew up at senior staff in the Oval Office on Friday, frustrated that his communications team had let the Sessions controversy step on the story of his successful speech to the Joint Session of Congress.
SCOTUS:
According to a Friday piece in Politico, liberal activists are pleased with the success they've had rattling the cages of Republican Members of Congress during their townhall meetings over the last several weeks, and are now training their sights on a new target – the confirmation to the Supreme Court of Judge Neil Gorsuch, President Trump's nominee to fill the vacancy left by the untimely passing of Justice Antonin Scalia.
Judge Gorsuch's confirmation hearing is set to begin on Monday, March 20, two weeks from now. The goal of the liberal activists is to force Senate Democrats to filibuster the nomination. Senate Majority Leader McConnell has made clear he wants the Senate to vote on the judge's confirmation before the two-week Easter recess begins, so he'll have floor time after they return from that break to deal with the next spending bill – remember, the current Continuing Resolution expires on April 28.
TRUMP SPEECH:
Last Tuesday evening, confounding the cable news talking heads and even many in his own party, President Trump gave what, by consensus, was deemed to be one of the best speeches ever given by a president to a Joint Session of the Congress. He was calm, he was measured, he was disciplined, he spoke in more than 140-character sentences and full paragraphs, and he was effective.
The advertised theme of the speech was "the renewal of the American spirit," but a better slug line might have been, simply, "America first." Speaking in an optimistic tone, the President laid out his premise – as he put it, "My job is not to represent the world. My job is to represent the United States of America."
He called for the repeal of ObamaCare, fundamental tax reform, a huge infrastructure program, immigration reform, the construction of a wall along our southern border, a massive defense buildup, support for law enforcement, and an assault against ISIS.
Rather than focus on the dark side of American life, he focused on the future, noting that nine years from now we'll be celebrating the 250th anniversary of the day we declared independence from the British Crown, and wondering rhetorically what America would look like on its 250th birthday. It was an effective prism, and it worked.
To respond, the Democrats put on stage 72-year-old former KY Governor Steve Beshear, speaking from a local diner in Lexington, Kentucky. His staff made the mistake of sending out the prepared text of his remarks 90 minutes before the President's speech, meaning 90 minutes before he knew what the President was going to say, which made the pushback even worse. How the Democrats could have chosen to respond to Trump with a 72-year-old white southerner as the face of their party, rather than a young spokesman or spokeswoman for the future of their party – say, new CA Senator Kamala Harris, or one of the Castro brothers from Texas – is beyond me. It was professional malpractice.
TRUMP WIRETAPPING CLAIM:
Early on Saturday morning, apparently working off a Breitbart piece that had been circulating in the White House the previous day, President Trump let loose with a Tweetstorm that accused former President Obama of having Trump's "wires tapped" during the course of last year's campaign. He offered no evidence for the accusation, compared Obama's alleged actions to both former President Richard Nixon and Watergate, and the actions of the late Senator Joe McCarthy, and blindsided his own staff.
Former President Obama's spokesman responded, denying the accusation. Former Obama Administration staffers took to Twitter to back up the denial.
According to at least one "senior White House official" who talked to the New York Times, White House Counsel Don McGahn spent much of Saturday working to get his hands on what he believed to be an order issued by the Foreign Intelligence Surveillance Court authorizing some form of government surveillance related to Trump and his associates. According to the account in the Times, when another Trump Administration official was made aware that such action by McGahn would breach the traditional independence afforded the Department of Justice, he said the earlier statements about McGahn's Saturday were "overstated," and said instead that the White House Counsel's Office "was looking at whether there was any legal possibility of gleaning information without impeding or interfering with an investigation."
Early Sunday morning, White House Press Secretary Sean Spicer put out a statement calling on the House and Senate Select Committees on Intelligence – which have already begun their investigations into Russian attempts to meddle in the 2016 election – to expand the scope of their investigations, "to determine whether executive branch investigative powers were abused in 2016." The statement then concluded, "Neither the White House nor the President will comment further until such oversight is conducted."
That last line in there, about how neither the White House nor the President will comment further, is a smart PR guy's attempt at shutting down the conversation with a hard stop. Of course, in order for it to work, both Spicer and the President have to stick to their guns, and that remains an open question.
SUGGESTED READING:
JENNY BETH MARTIN/TEA PARTY PATRIOTS:
WT: Jenny Beth Martin: Trump Budget Gets It Right On Spending Priorities
Mohave Daily News: Zaborsky To Address Local Tea Party Saturday
AGENDA:
WSJ: Donald Trump Faces A Conservative Revolt In Congress
IMMIGRATION:
Politico: Trump Says He's Open To A Compromise Immigration Bill
CNN: Trump Envisions Bill Allowing Many Immigrants To Stay in US
NATIONAL SECURITY:
NYT: Trump Inherits a Secret Cyberwar Against North Korean Missiles
OBAMACARE:
WSJ: GOP's New Plan To Repeal ObamaCare: Dare Fellow Republicans To Block Effort
WSJ: Disagreement in GOP Over Tax Credits To Replace ObamaCare
WaPo: Divided White House Still Offers Little Guidance On Replacing ObamaCare
Politico: Trump: Nobody Knew Healthcare Could Be So Complicated
Hill: Top House Conservatives Won't Back Draft ObamaCare Replacement
Roll Call: Top Conservatives Oppose GOP Healthcare Plan Muddling Path To Needed Votes
Politico: GOP Conservatives Oppose Leaked ObamaCare Repeal Plan
Hill: GOP Leader: Leaked ObamaCare Replacement 'No Longer' Viable
Politico: Trump Giving Lawmakers Whiplash On ObamaCare
Politico: Trump's Speech Can't Mend GOP Schisms On ObamaCare
Politico: Republicans Near Make-Or-Break Moment On ObamaCare Repeal
Politico: Trump Won't Embrace Specific ObamaCare Replacement Plan In Speech
Politico: Freedom Caucus Chief's Wife Blasts Ryan On ObamaCare Repeal
Politico: Republicans Fight Over What Trump Meant On ObamaCare
Hill: GOP Charges Ahead With ObamaCare Repeal
Bloomberg: Republicans Hide Latest ObamaCare Draft Under Shroud Of Secrecy
Morning Consult: House Panel To Mark Up ObamaCare Repeal Bill Next Week, Trump Ally Says
WaPo: Trump's Words On ObamaCare Stir Up Intraparty Feud
Politico: No Breakthrough On ObamaCare Repeal
Hill: Paul Blasts House GOP For Keeping ObamaCare Bill In Secure Location
Politico: Paul Blocked From Seizing GOP ObamaCare Bill
Politico: Sen. Cruz: The Right Way To Repeal ObamaCare
WaPo: House Leaders Forge Ahead With Health Bills Hoping To Bulldoze Internal Strife
WaPo: Conservative Groups And Lawmakers Demanding Full Repeal Could Derail ObamaCare Rollback
http://www.cnn.com/2017/03/03/politics/obamacare-repeal-house-republican-leadership/index.html?mkt_tok=eyJpIjoiWkRjd1lqSm1Oak5tT1RsaSIsInQiOiI2Zk1XMUZaanFNb3dCWllrd0xSS2c5NDVMdHR3RU5ia1wvN1BcL1wvUDlmWjdxRDJXd2dnRkZlRWpHNHhsNmZKYngzRlpLeGl6bDYyQkVVOFpQTkY1b0NEaDVtYWVcL1J2UFc1WHVuVmU1c3BUcVMrQVJUaUhSTHFmeFh1a2V2QnhPN08ifQ%3D%3D
Hill: GOP Takes Heat For ObamaCare Secrecy
Politico: GOP's Bold Prediction: ObamaCare Repeal Will Pass This Month
WSJ: House Committee Aims To Reshape Medicaid Program
Politico: New Details in GOP ObamaCare Replacement Leaked
Hill: What We Know About the GOP's Healthcare Bill
SCOTUS:
Politico: Liberal Protesters' Next Target: Thwarting Gorsuch
TAX REFORM:
Reuters: Trump Says Border Tax Could Boost US Jobs
Hill: Corporate World At War Over GOP's Border Tax
Politico: Why The GOP Should Abandon The Border Adjustment Tax
https://www.washingtonpost.com/business/economy/white-house-fight-on-import-tax-puts-congress-in-limbo/2017/03/03/89ca2298-0044-11e7-8ebe-6e0dbe4f2bca_story.html?utm_campaign=newsletter_axiosam&utm_medium=email&utm_source=newsletter&utm_term=.f09e3dadf790
TRUMP ADMINISTRATION:
APPOINTMENTS/CONFIRMATIONS:
Politico: Ross Confirmed To Lead Commerce
Morning Consult: Senate Confirms Zinke As Interior Secretary
Hill: Senate Confirms Carson To Lead HUD
Hill: Senate Confirms Perry For Energy Secretary
BUDGET:
Hill: Trump Budget To Boost Defense Spending By $54Billion
Politico: White House Calls For $54B Boost In Defense Spending, Sharp Domestic Cuts
WaPo: Trump Touts Spending Plan But Promise To Leave Entitlements Alone Puts GOP In A Quandary
Politico: Trump Budget Faces GOP Resistance
CR: Trump Wants To Starve The Bureaucratic Beast But GOP Seeks Safe Space Instead
DEBT CEILING:
Reuters: White House Budget Chief Expects Delay In Hitting Debt Limit
WaPo: Fight Over Debt Ceiling Could Accelerate Trump's Budget Clash with GOP
DEMOCRAT ATTACKS:
Hill: House Dem Forces GOP To Take Recorded Vote On Trump Tax Returns
Bloomberg: GOP Blocks Democratic Gambit To Obtain DOJ File On Trump Ethics
Hill: Democrats Try New Tactic To Get Trump's Tax Returns
EXECUTIVE ORDERS:
Hill: Trump Moves Toward Repealing Obama EPA Water Rule
WSJ: US To Remove Iraq From Travel Ban List
WE: Updated Schedule: Trump Will Meet with Sessions, Kelly in Florida Tonight
WE: Report: Trump To Sign New Order on Middle East Immigration Ban on Monday
SESSIONS:
WaPo: Sessions Met Twice With Russians Last Year, Encounters He Later Did Not Disclose
WSJ: Investigators Probed Jeff Session's Contacts With Russian Officials
NYT: Obama Administration Rushed To Preserve Intelligence Of Russian Election Hacking
NBC News: Attorney General Jeff Sessions: 'I Will Recuse Myself If Necessary'
Hill: Schumer Calls For Sessions To Resign
Roll Call: Sessions Recuses Himself From Russian Investigation
Hill: Sessions Faces Growing Pressure To Recuse Himself From Russia Probe
Hill: Trump Has 'Total' Confidence In Sessions
Politico: Sessions Recuses Himself From Trump-Russia Probe
Hill: Report: Trump Furious That Sessions Recused Himself
Hill: Pressure Mounts On GOP Leaders To Back Special Counsel
Politico: Sessions Could Face Legal Ordeal Over Testimony
Daily Wire: Sessions Under Fire: Trump's Attorney General Slammed With Reports Of Russian Contacts/Everything You Need To Know
The Resurgent: Obama Administration Officials Set Up Jeff Sessions Meeting With Russian Ambassador
https://www.washingtonpost.com/politics/despite-early-denials-growing-list-of-trump-camp-contacts-with-russians-haunts-white-house/2017/03/03/a5b196d8-002d-11e7-8f41-ea6ed597e4ca_story.html?hpid=hp_rhp-top-table-main_russiacontacts-810pm%3Ahomepage%2Fstory&utm_term=.3e18ae789230
Breitbart: Mark Levin to Congress: Investigate Obama's 'Silent Coup' vs. Trump
Politico: Grassley Rejects Democrats' Call To Haul Sessions Back for Questions
CNN: Trump Angry and Frustrated at Staff over Sessions Fallout
TRUMP SPEECH TO JOINT SESSION OF CONGRESS:
Hill: Trump Speech Signals Shift Time For Small Thinking Is Behind Us
WSJ: Full Transcript Of Donald Trump's Speech To Congress
CNN: Trump Delays New Travel Ban After Well-Received Speech
Politico: How Trump's Disciplined Speech Came Together
Politico: Trump Hits The Reset Button
CNN: 7-In-10 Speech-Watchers Say Trump Boosted Optimism
WaPo: Trump Gives His Hard-Line Campaign Promises A More Moderate Tone In Address To Congress
https://www.washingtonpost.com/powerpost/trump-seeks-to-parlay-post-speech-boost-into-action-on-contentious-agenda/2017/03/01/e09a382e-fe41-11e6-99b4-9e613afeb09f_story.html?hpid=hp_rhp-banner-high_trumpagenda-1045a%3Ahomepage%2Fstory&utm_term=.d23ce52e099e
TRUMP WIRETAPPING CLAIMS:
Breitbart: Mark Levin to Congress: Investigate Obama's 'Silent Coup' vs. Trump
Heatstreet: Exclusive: FBI 'Granted FISA Warrant' Covering Trump Camp's Ties to Russia
Axios: Trump Targets Obama with 'Nixon/Watergate" Tweetstorm
Politico: Trump Accuses Obama of 'Wire Tapping' Trump Tower Phones
NYT: trump, Offering No Evidence, Says Obama Tapped His Phones
WaPo: Trump, Citing No Evidence, Accuses Obama of 'Nixon/Watergate' Plot To Wiretap Trump Tower
Hill: Trump Ratchets Up Obama Attack with Wiretapping Allegation
Hill: Graham: 'I'm Very Worried' About Trump's Wiretapping Accusation
WE: Obama Fires Back at Trump's 'Simply False' Wiretap Accusations
Hill: GOP Senator Demands More Info from Trump on Wiretapping Claims
Breitbart: Non-Denial 'Denial': Obama Response to Trump 'Wiretap' Claim Raises More Questions
Hill: White House Calls on Congress To Investigate Trump's Wiretap Claims
MISCELLANEOUS:
WE: Supreme Court Fight In The Senate Could Kill Off Last Of Anti-Abortion Democrats