Tea Party Patriots Weekly Report from Washington for 2/12/17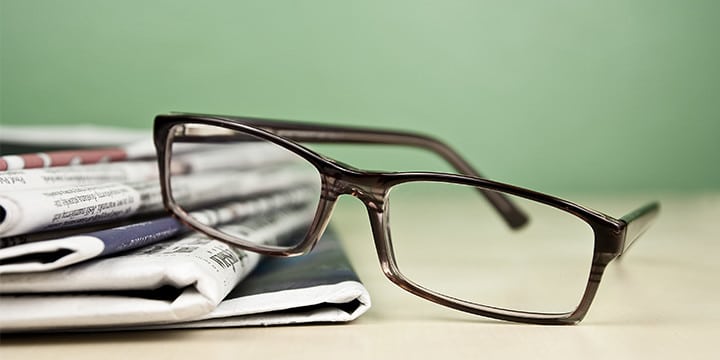 CONGRESSIONAL CALENDAR
The House will come back into session on Monday, with no votes scheduled before 6:30 PM. The house will stay in session through Friday, with no votes scheduled later than 3 PM.
The Senate will return on Monday, with the first vote set for approximately 7 PM. The Senate will be in session until Friday.
At that point, both House and Senate will start the Presidents' Day Recess, and they won't be back until Monday, February 27. That means they'll be in their districts and states next week, at local events and townhall meetings.
LAST WEEK ON THE HOUSE FLOOR:
The House had a short week last week so the Democrats could go off to their annual retreat. Don't ask me why Democrats can't take their retreat the same week the Republicans do, because I don't know. Maybe it's because that would be too logical for Washington?
Anyway, the House came in Monday and passed two bills under Suspension of the Rules – H.R. 689, the Bolts Ditch Access and Use Act, which passed by a vote of 409-1, and H.R. 337, the Black Hills National Cemetery Boundary Expansion Act, which passed by a vote of 407-0.
Then, on Tuesday, they took up and passed three more Resolutions of Disapproval under the Congressional Review Act:
J.Res. 44, disapproving the rule submitted by the Department of the Interior relating to Bureau of Land Management regulations that establish the procedures used to prepare, revise, or amend land use plans pursuant to the Federal Land Policy and Management Act of 1976, which passed by 234-186. The disapproved rule shifted land management decisions from states and local communities to BLM headquarters in Washington, DC.
J.Res. 57, disapproving the rule submitted by the Department of Education relating to accountability and State plans under the Elementary and Secondary Education Act of 1965, which passed by 234-190. The disapproved rule centralized too much power in Washington, DC, and restricted state flexibility.
J.Res. 58, disapproving the rule submitted by the Department of Education relating to teacher preparation issues. The disapproved rule required states to track student learning outcomes, employment outcomes, and employer surveys, and would have tied eligibility for student aid to teacher prep program evaluations.
They took that last vote just after 5 PM Tuesday, and they were done for the week. House Democrats went to their retreat in Baltimore, and Republicans went back to their districts, where several held townhall meetings that went viral.
THIS WEEK ON THE HOUSE FLOOR:
The House will return on Monday, with no votes before 6:30 PM. At that point, they'll move to take up four bills under Suspension of the Rules.
On Tuesday, they'll consider H.R. 428, the Red River Gradient Boundary Survey Act.
On Wednesday, Thursday, and Friday, they'll consider five different Resolutions of Disapproval under the Congressional Review Act. They include:
J.Res. 42, disapproving the rule submitted by the Department of Labor relating to drug testing of unemployment compensation applicants
J.Res. 66, disapproving the rule submitted by the Department of Labor relating to savings arrangements established by States for non-governmental employees
J.Res. 67, disapproving the rule submitted by the Department of Labor relating to savings arrangements established by qualified State political subdivisions for non-governmental employees
J.Res. 69, disapproving the rule submitted by the Department of the Interior relating to Non-Subsistence Take of Wildlife, and Public Participation and Closure Procedures, on National Wildlife Refuges in Alaska
J.Res. 43, disapproving the rule submitted by the Secretary of Health and Human Services relating to compliance with Title X requirements by project recipients in selecting subrecipients. This HHS rule prohibits states from terminating federal grants from clinics that provide abortion – including Planned Parenthood clinics.
LAST WEEK ON THE SENATE FLOOR:
The Senate came back into session at noon last Monday, and at 6 PM, Majority Leader McConnell maneuvered a Motion for Attendance, also known as a Motion To Instruct the Sgt-At-Arms to Request the Attendance of Absentee Senators. This is what's known in Washington as a "bed check" vote – the Leader wanted to know how many of his senators had returned from their weekend on time and were available to vote. He found out four of his fellow Republicans had not yet made it back to the Capitol – Senators Flake, Murkowski, Sasse, and Toomey all missed the vote. By contrast, only one Democrat (Tom Udall of New Mexico) was missing. So Leader McConnell had to hold over the confirmation vote on Betsy DeVos to serve as Secretary of Education that he had originally scheduled for 6 PM Monday.
Instead, the Senate waited until Tuesday at noon to hold the vote, at which point the Senate split 50-50, necessitating what the mainstream media breathlessly reported – quite correctly – as the "first time in history" a Vice President had been called upon to break a tie vote to confirm a Cabinet nominee.
(What they failed to report, however, is that the reason this was the first time in history a Vice President ever cast a tie-breaking vote to confirm a Cabinet nominee was because prior to 2013, Cabinet nominees could be filibustered and blocked by just 41 votes. That is, it was only after Harry Reid lowered the confirmation threshold for Cabinet nominees from 60 votes to 51 in 2013 that it even became a possibility that a Vice President could be called upon to break a 50-50 tie. So, the mainstream media was correct, but … who cares?)
Following the vote to confirm Betsy DeVos as Education Secretary, the Senate voted by 52-47 to invoke cloture on the nomination of Sen. Jeff Sessions to serve as Attorney General, and the Senate went into its up-to-30-hours of post-cloture debate time on the Sessions nomination.
A little after 8 PM that night, Sen. Elizabeth Warren of MA was deemed to have violated Rule XIX of the Senate, which prohibits saying ugly things about another senator. Sen. Steve Daines of MT, the presiding officer at the time, warned her that she was close to violating the rule, but she continued. Leader McConnell then interrupted her to accuse her of violating the rules of the Senate. She said she was surprised, and asked to continue her speech, but McConnell objected. Daines then ruled that she had violated the rule, and the penalty for violating that rule is that the offending senator loses his or her right to speak on the floor until the end of the current debate. By a party-line vote of 49-43, the Senate voted to back up the ruling of the chair. Democrats then offered a motion to permit Sen. Warren to continue talking, but that was defeated on a similar party-line vote of 43-50.
The debate on Sessions – minus the voice of Sen. Warren – continued through Tuesday night and into Wednesday. At about 7 PM Wednesday evening, the Senate voted to confirm Sessions as Attorney General by a vote of 52-47, with Sen. Sessions voting "Present."
Following the vote to confirm Sen. Sessions, the Senate voted to invoke cloture on the nomination of Congressman Tom Price to be Secretary of Health and Human Services. The Senate then went into its up-to-30-hours of post-cloture debate time on the Price nomination, and spent all day Thursday debating the nomination.
At 1:46 AM Friday morning, the Senate voted to confirm Price as Secretary of Health and Human Services. The vote in favor was 52-47, because Democrat Sen. Claire McCaskill of MO missed the vote.
The Senate then immediately voted to invoke cloture on the nomination of Steven Mnuchin to serve as Secretary of the Treasury. Interestingly, the vote was 53-46 – Democrat Joe Manchin of WV joined all Republicans in voting to invoke cloture, and Sen. McCaskill was still missing.
THIS WEEK ON THE SENATE FLOOR:
At approximately 7 PM on Monday, the Senate will proceed to a vote on the confirmation of Steven Mnuchin to be Secretary of the Treasury.
Following that vote, there will be ten minutes of debate, equally divided, followed by a vote on the confirmation of David Shulkin to serve as Secretary of Veterans Affairs.
At 11 AM on Tuesday, February 14, the Senate will vote on the confirmation of Linda McMahon to be Administrator of the Small Business Administration.
Beyond that, all we know about the Senate schedule is that they'll continue to take up Cabinet confirmations and the CRA Resolutions of Disapproval that are coming over from the House.
CONFIRMATIONS:
Since we last spoke two Sundays ago, there's been a fair amount of activity on the confirmation front. Democrats came up with a new idea to delay confirmations of Trump Cabinet nominees – they decided to boycott committee meetings. On Tuesday, January 31, Democrats on the Senate Finance Committee boycotted the scheduled meeting to delay the committee votes on both Tom Price for HHS and Steven Mnuchin for Treasury. Finance Committee Chairman Orrin Hatch of UT, a Mormon who believes strongly in the traditions and protocols of the Senate, was rip-roaring angry – so much so that he used the word "crap" to describe the Democrats' tactics.
The following day, Democrats again failed to show up for the committee meeting. But this time, Republicans were ready. With no Democrats there to object, the Republican majority on the committee voted to suspend the committee rules to allow for a confirmation vote without a member of the minority party present. Democrats howled, but Republicans pressed ahead, and both Price and Mnuchin got their committee votes.
On Thursday of that week, Senate Environment and Public Works Committee Chairman John Barrasso did the same thing – when Democrats boycotted his committee meeting that was scheduled to vote on the nomination of EPA Administrator nominee Scott Pruitt, Barrasso and the rest of the Republicans on the committee suspended the rules, and passed Pruitt without any Democrat votes.
So, it's taking longer than it should, but the Senate has moved several more Cabinet confirmations. Nine Cabinet rank officials have now been confirmed. They are:
Elaine Chao, Secretary of Transportation
Betsy DeVos, Secretary of Education
Nikki Haley, US Ambassador to the United Nations
John Kelly, Secretary of Homeland Security
James Mattis, Secretary of Defense
Mike Pompeo, CIA Director
Tom Price, Secretary of Health and Human Services
Jeff Sessions, Attorney General
Rex Tillerson, Secretary of State
Nine more have been cleared by their respective committees of jurisdiction for floor votes. They are:
Ben Carson for HUD
Linda McMahon for SBA Administrator
Steven Mnuchin for Treasury
Mick Mulvaney for OMB Director
Rick Perry for Energy
Scott Pruitt for EPA Administrator
Wilbur Ross for Commerce
David Shulkin for Veterans Affairs
Ryan Zinke for Interior
Four more are still waiting for their hearings. They are:
Dan Coats, nominated for Director of National Intelligence
Robert Lighthizer, nominated for U.S. Trade Representative
Sonny Perdue, nominated for Secretary of Agriculture
Andrew Puzder, nominated for Secretary of Labor
You've no doubt heard by now that the Trump Cabinet confirmation process is the slowest in history. It is. Senate Democrats, under pressure from their base, are doing the only thing they can do in the minority – they're insisting on using up as much of the 30 hours of post-cloture debate time on each nomination as they possibly can.
Senate Republicans understand this. They cannot do anything to shorten the length of time Democrats want to take before final confirmation votes are taken, but they can control other things.
For instance, Judiciary Chairman Chuck Grassley of IA has announced his intention to move up confirmation hearings for Neil Gorsuch to serve on the Supreme Court. Grassley had originally planned to hold the hearings toward the end of March; in the wake of Senate Democrats' delaying tactics, he now plans to hold the hearings in mid-March.
IMMIGRATION:
When last we spoke, President Trump's executive order temporarily pausing for 90 days the entry of all immigrants and non-immigrants from Iraq, Iran, Libya, Somalia, Sudan, Syria, and Yemen, and suspending for 120 days the entry of all refugees into the United States, and suspending indefinitely the entry of refugees from Syria, had just gone into effect.
One week after the order went into effect, a federal district court judge in Seattle weighed in, issuing a temporary nationwide restraining order that blocked the federal government from implementing the executive order. The Trump Administration Department of Justice appealed the ruling to the 9th Circuit Court of Appeals, but the appeal was rejected. A three-judge panel heard oral arguments last Tuesday on whether or not the temporary restraining order should remain in effect while the federal court hears the merits of the underlying case, and on Thursday ruled 3-0 that the government had failed to show "a likelihood of success on the merits of its appeal, nor has it shown that failure to enter a stay would cause irreparable injury," and the Appeals Court therefore denied the government's emergency motion for a stay, saying, "The Government has pointed to no evidence that any alien from any of the countries named in the order perpetrated a terrorist attack in the United States."
In oral arguments, the judges had asked the government's attorney if there was any evidence that anyone from one of the seven named countries had committed any terrorist acts in the United States. The government attorney could not answer in the affirmative, and defended her failure to do so by declaring that she was "from the civil division" of the Department of Justice.
Both Judges James Robart, the federal judge who issued the original restraining order, and Judge William Canby of the 9th Circuit Court of Appeals repeated during their hearings the falsehood that there have been no terrorists since 9/11 from any of those seven named countries.
A report from the Center for Immigration Studies, based on findings documented in 2016 by the Senate Judiciary Committee's Subcommittee on Immigration and the National Interest – then chaired by new Attorney General Jeff Sessions – found that 380 of 580 people convicted in terror cases since 9/11 were foreign born. Of those, 72 came from the Trump 7. Eight of them lived in Minnesota, and two were living in the state of Washington. It was these two states that filed suit against the federal government to halt the travel suspension.
The 9th Circuit Court of Appeals is the most oft-overturned appeals court at the Supreme Court. Four out of every five of its rulings that are reviewed by the Supreme Court are overturned, and under normal circumstances, the Trump Administration would simply ask for an expedited appeal in front of the Supreme Court. But because there's a vacancy on the court, and the remaining justices are split 4-4, there's a risk in appealing. Remember, in the event of a tie at the Supreme Court, the lower court's ruling stands. So, rather than risk a political decision by the liberals on the Supreme Court that ends in a tie that effectively affirms the flawed ruling from the 9th Circuit Court of Appeals, the Trump Administration appears to be preparing a new executive order that will be more tightly drawn but have the same goal. Stay tuned this week.
NATIONAL SECURITY:
On Thursday, the Washington Post published a bombshell – according to no fewer than nine current and former intelligence community officials, National Security Adviser Michael Flynn DID discuss sanctions against Russia in a December 29 phone call with the Russian ambassador, despite previous denials by Flynn and other senior Trump Administration officials.
This story is troubling on several levels.
First, when nine current or former officials are willing to share sensitive, no doubt classified, intelligence with a reporter, you've got a problem. And that's exactly what they did – they shared or confirmed details of a read-out of the phone call between Flynn, who was then a private citizen, and the Russian ambassador. Clearly, the phone call was monitored by the U.S. intelligence community, and who knows how many people are cleared for that intelligence?
Second, Flynn is the former head of the Defense Intelligence Agency, and is a long-time, career member of the intelligence community. He would have had to know ahead of time that any phone call he had with the Russian ambassador was going to be surveilled by the U.S. intelligence community – not because they were monitoring HIS communications, but because they were monitoring the Russian ambassador's. And that raises a question about Gen. Flynn's smarts. Why would he discuss such sensitive matters on a phone call he had to know would be recorded by others?
Third, either Flynn or Vice President Mike Pence has now been caught in a lie. How do we know? Because on January 15, Pence went on TV and asserted that he had had a conversation with Flynn in which Flynn denied discussing sanctions with the Russian ambassador. So either Pence is lying about the conversation with Flynn, or Flynn lied to Pence about Flynn's conversation with the Russian ambassador.
Fourth, what does it say about the respect the National Security Adviser has for the Vice President if he believes he can lie to the Vice President with impunity? If I were Mike Pence – or, just as importantly, an aide to Mike Pence – I would be spitting mad right now, and I'd want Flynn's head on a pike.
Keep in mind, both of them were chosen by Donald Trump to do the job they're now doing – but the American people elected only one of them. If one of them has to go, I know which one I'm betting on to stay.
This is going to be a thing. The ranking member of the House Oversight and Government Reform Committee, Elijah Cummings of MD, has already called for an investigation, as has Steny Hoyer, the second-ranking Democrat in the House. Nancy Pelosi has called for Flynn's security clearance to be revoked. Stay tuned.
SCOTUS:
On Tuesday, January 31, President Trump nominated 10th Circuit Court of Appeals Judge Neil M. Gorsuch to fill the Supreme Court vacancy left by the death of Justice Antonin Scalia. By all accounts, the Gorsuch nomination is a home run – the judge's academic and professional credentials are impeccable. He is a conservative judge who believes judges should apply the law as written, rather than make new law from the bench. He is a textualist and an originalist, and his nomination fulfills one of the most important promises candidate Trump made on the campaign trail – to fill the vacancy with someone "in the mold of Scalia."
To anyone on this call who had doubts about the value of working to elect Donald Trump to the presidency, THIS is the payoff.
One Democrat Senator, Jeff Merkley of Oregon, immediately declared he would filibuster the nomination, essentially as payback for Senate Republicans' refusal last year to move forward on President Obama's nomination of D.C. Circuit Court of Appeals Judge Merrick Garland to fill the Scalia vacancy. And while no other Democrat senators have yet announced their determination to join Merkley in filibustering Gorsuch's nomination, it's clear Senate Democrats feel pressure from their left-wing base to go all out to prevent confirmation.
Majority Leader McConnell has made clear they will not succeed. He has not yet publicly declared that he will invoke the nuclear option and drop the threshold from 60 votes to 51 if needed to confirm Judge Gorsuch, and anyone who knows McConnell knows he does not WANT to invoke the nuclear option, but he has made clear he is willing to do so, if necessary to get Gorsuch confirmed.
FYI, there's another way to use the rules of the Senate to defeat a filibuster without invoking the nuclear option. Under Rule XIX, no senator is allowed to speak on the floor more than twice in a single legislative day on the same topic. I say "legislative day" because that's the trick – a legislative day is not the same as a calendar day. In fact, a legislative day ends when the Senate adjourns, and, therefore, can last longer than 24 hours. In one particularly long legislative day back in 1980, the Senate stayed in session for 162 days, from January 3 through June 12.
So, if he wanted to confirm without invoking the nuclear option, McConnell could just hold the Senate in session non-stop. Democrat senators could give their speeches against Gorsuch, but once they had spoken twice, they would be shut out for the duration of the legislative day. Granted, it would take a while to allow all 46 Democrats and two Independents to give their two speeches, but they'd eventually run out of speakers, and then the nomination could be voted on – without having to invoke the nuclear option.
SUGGESTED READING:
JENNY BETH MARTIN/TEA PARTY PATRIOTS:
WT: Jenny Beth Martin: Gorsuch Nod to Supreme Court a Grand Slam for Grass-Roots Activists
WT: Jenny Beth Martin: Trump Has Historic Opportunity on Budget, Entitlements
DC: Jenny Beth Martin: The Surprising Reason Jeff Sessions Will Be a Great Attorney General
AGENDA:
Hill: Republicans Dismiss Growing Protests at Home
IMMIGRATION:
Hill: Trump Bans Syrian Refugees, Restricts Entry From Muslim States
WSJ: Trump's Immigration Ban Sows Chaos
WaPo: Top GOP Senators Fear Trump Order Could Become Self-Inflicted Wound In Fight Against Terrorism
NYT: How Trump's Rush To Enact An Immigration Ban Unleashed A Global Chaos
Hill: Trump's Team Unified In Defense Of Immigration Order
Reuters: Trump's Heartland Voters Shrug Off Global Uproar Over Immigration Ban
http://www.washingtonexaminer.com/mattis-requesting-iraqi-interpreters-pilots-be-exempted-from-trumps-travel-ban/article/2613346?utm_campaign=Washington%20Examiner:%20Breaking%20News%20Alert&utm_source=Washington%20Examiner:%20Breaking%20News%20Alert%20-%2001/30/17&utm_medium=email
Hill: Acting Attorney General Orders DOJ Not To Defend Trump Immigration Ban
Hill: Trump Fires Acting AG For Refusing To Defend Travel Ban
RC: Questions Abound In Wake of Trump Firing Acting AG
https://www.washingtonpost.com/politics/from-order-to-disorder-how-trumps-immigration-directive-exposed-gop-rifts/2017/01/30/b4e42044-e70f-11e6-b82f-687d6e6a3e7c_story.html?mkt_tok=eyJpIjoiTjJSbU9ETXhNVFE0TURBNCIsInQiOiJWK1lGTVJYdWNjcDVKZXl5QUsrdFdEa0NkaDFLMURkV0Z0WWpSZlwvMzdIcHhlWGFocHRcLzdlb0VHRm9XNzdRcFIyVEF4WmlncUltaDZteUdkbWRWSENtMUhOc3Q5a2o4NzV3S3E2THU5TkMraWxcL2xCUU83MEorVWxHK3dMR1IrdSJ9&utm_term=.459559ae80e4
WSJ: Homeland Security Chief And White House Clash
Politico: Hill Staffers Secretly Worked On Trump's Immigration Order
WaPo: Trump's Hard Line Actions Have An Intellectual Godfather: Jeff Sessions
CNN: White House Tries To Course Correct After Messy Travel Restriction Rollout
Seattle Times: Judge In Seattle Halts Trumps Immigration Order
WaPo: White House Cabinet Battle Over Trumps Immigration Ban
CNN: Federal Judge Temporarily Halts Trump Travel Ban Nationwide
Politico: Trump's Attack On Federal Judge Could Backfire
Hill: Justice Department Appeals Federal Judges Ruling Halting Ban
Hill: Appeals Court Rejects Trump's Request To Restore Travel Ban
LA Times: Not Just 'Bad Hombres', Trump Is Targeting Up To 8 Million People For Deportation
Politico: Our Overly Sanctified View Of The Judiciary
Hill: Appeals Court Unanimously Rejects Trump On Travel Ban
WE: Byron York: Justice Department Demolishes Case Against Trump Order
WE: Byron York: Judge Robart's National Security Expertise
Hill: Trump Rips Court For 'Disgraceful Decision'
WaPo: Federal Appeals Court Rules 3 to 0 Against Trump on Travel Ban
DC: 9th Circuit Has 80 Percent Reversal Rate at Supreme Court
DC: DOJ Ignored Evidence of Terrorism Leading to Travel Ban Being Struck Down
WE: Report: 72 Convicted of Terrorism from 'Trump 7' Mostly Muslim Countries
CIS: Study Reveals 72 Terrorists Came from Countries Covered by Trump Vetting Order
Politico: trump Team Plans a New Executive Order
WaPo: Trump Considers Writing 'Brand New' Immigration Order
IRS:
WE: 50 House GOPers Tell Trump To Fire IRS Chief
OBAMACARE:
Heritage: A Plan To Repeal and Replace ObamaCare
Hill: GOP Talk Shifts From Replacing ObamaCare To Repairing It
Bloomberg: Republicans Rebrand ObamaCare Strategy From Repeal To Repair
WE: Freedom Caucus Ramps Up Pressure To Repeal ObamaCare
WaPo: National Health Insurers Warn Of Wider Defections From ACA Marketplaces For 2018/2017
Hill: Freedom Caucus Meets With Senators On ObamaCare Replacement
Hill: ObamaCare CBO Report Shows Full Repeal Is Better Than Partial Repair
WaPo: Two Top Republicans Open To Repairing ObamaCare Ahead Of Repeal
NBC News: Paul Ryan: Republicans Still Committed To 'Repeal & Replace' ObamaCare Strategy
Politico: Trump: ObamaCare Replacement Might Take A Year
http://www.nationalreview.com/article/444621/repeal-obamacare-health-care-insurance-affordable-care-act-trump-administration?utm_source=Sailthru&utm_medium=email&utm_campaign=Daily%20Trending%20Email%20Reoccurring-%20Monday%20to%20Thursday%202017-02-06&utm_term=NR5PM%20Actives
Politico: ObamaCare Repeal Replace Effort Begins To Gel
WaPo: Conservatives In Congress Call For ObamaCare Repeal 'In The Next Few Months'
WaPo: Polls Show Over One Third Of Americans Don't Know ObamaCare And The Affordable Care Act Are The Same Thing
Forbes: ObamaCare Repeal And Replace Is A Tax Cut Getting Bigger All The Time
Health Policy & Market: Reports Of Demise Of ObamaCare Repeal & Replace Are Greatly Exaggerated
Politico: GOP Swimming In ObamaCare Replacements But No Consensus
SCOTUS:
Politico: Trump's Team Gets Ready For Supreme Court Fight
Hill: Trump To Announce Supreme Court Pick Tuesday
Politico: Senate Democrats Will Filibuster Trump's Supreme Court Nominee
Fox News: Conservatives Hail Trump's Supreme Court Pick
Talking Points: Five Points On Trump's Nomination Of Neil Gorsuch To The Supreme Court
Breitbart: Conservative Praise Trump's SCOTUS Pick
Politico: How Trump Got To Yes On Gorsuch
Politico: Trump Picks Gorsuch For Supreme Court
Politico: Who Is Neil Gorsuch? Bio, Facts, Background, Political Views
Politico: The 4 Rules That Will Explain Neil Gorsuch's Confirmation Fight
https://www.washingtonpost.com/politics/courts_law/trump-makes-his-pick-but-its-still-anthony-kennedys-supreme-court/2017/01/31/1de12472-e7e0-11e6-bf6f-301b6b443624_story.html?hpid=hp_rhp-top-table-main_courtanalysis830:homepage/story&utm_term=.3e55d510f51d
WaPo: Ayotte To Lead White House Team Shepherding Supreme Court Nominee
USA Today: Analysis: Neil Gorsuch Could Lead Supreme Court To A New Conservative Era
WaPo: A Fractured US Senate Awaits Supreme Court Pick Neil Gorsuch
Daily Signal: How Senate Republicans Can Break A Supreme Court Filibuster
Politico: Grassley Warns That High Court Battle Could Eat Up Senate Breaks
WT: Neil Gorsuch's Nomination To Supreme Court A Grand Slam
Hill: Trump To McConnell: Go Nuclear If Necessary
Hill: Centrist Dems Won't Rule Out Supreme Court Filibuster
Politico: These Democrats Will Decide Gorsuch's Fate
WaPo: Senate Democrats Misleading Language On A 60-Vote Standard For Supreme Court Nominees
WSJ: The Myth Of The Stolen Supreme Court Seat
Politico: GOP, Democrats At War Over Gorsuch Meetings
WaPo: Trump Might Push The Senate To Confirm His SCOTUS Nominee Quickly; That Would Cost Him Later
Heritage: Strategy Overcoming Minority Obstruction Re The Supreme Court
Hill: Senators Play Chicken Over Supreme Court Filibuster
Daily Signal: Conservatives Pressure 12 Democrats On Supreme Court Pick
WaPo: Gorsuch's Criticism of Trump May Be Winning Him Democratic Support
TRUMP ADMINISTRATION:
APPOINTMENTS/CONFIRMATIONS:
http://www.washingtonexaminer.com/steven-mnuchin-tom-price-nominations-stalled-after-democrats-boycott-vote/article/2613459?utm_campaign=Washington%20Examiner:%20Breaking%20News%20Alert&utm_source=Washington%20Examiner:%20Breaking%20News%20Alert%20-%2001/31/17&utm_medium=email
Hill: Senate Committee Approves DeVos Nomination
Politico: Senate Endorses Elaine Chao For Transportation Department
Politico: Sessions Vote Delayed As Democrats Blast Yates Firing
Hill: GOP Changes Rules To Push Through Nominees After Democrat Boycott
Hill: Democrats Boycott Committee Vote On Trump's EPA Pick
Hill: Two GOP Senators To Vote No On Betsy DeVos
Hill: Senate Confirms Tillerson As Secretary Of State
WaPo: Republicans Aggressively Push Approval Of Trump Cabinet Nominees
Politico: GOP Beaks Democrat Blockade On Mnuchin And Price
WaPo: Everything You Want To Know About The Trump Cabinet Confirmation Hearings
Hill: GOP Suspends Rules To Push Through EPA Pick Despite Democratic Boycott
CNN: Betsy DeVos Clears Another Hurdle In Early Morning Vote
Hill: Trump's Pick For CIA Number 2 Prompts Fears
Politico: Trump Sizes Up A Critic For High Level State Department Job
Hill: Senate Confirms DeVos With Tie-Breaking Vote By Pence
Hill: Senate GOP Votes To Silence Warren After Speech Against Sessions
WaPo: Republicans Vote To Rebuke Elizabeth Warren, Saying She Impugned Session's Character
Hill: Senate Confirms Sessions As Attorney General
WND: Dem's Antics Fail, Sessions Confirmed As Attorney General
CNN: Inside the GOP Campaign To Save Andrew Puzder's Nomination
http://www.politico.com/story/2017/01/donald-trump-steve-bannon-234347?mkt_tok=eyJpIjoiTXpVM1l6QTFZell4TkRCbSIsInQiOiJESGY3c0w0SkM2QjBGZnNNUzB2cmdMNzFHUzFaTFhsSFczM3pDZFhrNTR2SzBjXC9GQXdSRVNHYkM1eXMxcm40RnpqUzc4N1M2VHpKR25BWnhKMEJwQXRJK0hlSmFKalRDYXI4TnIwOWlVMGpEZDJ2SWpVY2dZMzk5YTdvM0FHS1oifQ%3D%3D
https://mobile.nytimes.com/2017/01/29/us/stephen-bannon-donald-trump-national-security-council.html?ref=politics&mkt_tok=eyJpIjoiTXpVM1l6QTFZell4TkRCbSIsInQiOiJESGY3c0w0SkM2QjBGZnNNUzB2cmdMNzFHUzFaTFhsSFczM3pDZFhrNTR2SzBjXC9GQXdSRVNHYkM1eXMxcm40RnpqUzc4N1M2VHpKR25BWnhKMEJwQXRJK0hlSmFKalRDYXI4TnIwOWlVMGpEZDJ2SWpVY2dZMzk5YTdvM0FHS1oifQ%3D%3D&_r=0&referer=http://go2.nationaljournal.com/ZET4q0kJk0000q02120nEYA
Free Beacon: Top Cruz Aide Tapped For Senior Role On Trump National Security Team
Time: Is Steve Bannon The Second Most Powerful Man In The World?
HuffPo: WaPo Walks Back Report Of Steve Bannon 'Confrontation'
https://mobile.nytimes.com/2017/02/05/us/politics/trump-white-house-aides-strategy.html?utm_medium=email&referer=https%3A%2F%2Fflipboard.com%2Fredirect%3Furl%3Dhttps%3A%2F%2Fwww.nytimes.com%2F2017%2F02%2F05%2Fus%2Fpolitics%2Ftrump-white-house-aides-strategy.html&_r=0&utm_source=flipboard
Breitbart: David Horowitz: Stephen Miller – A Second Thoughts Warrior
WaPo: Everything You Want To Know About the Trump Cabinet Confirmation Hearings, Votes

EXECUTIVE ORDERS:
WE: Trump Orders Two Regulations Cut For Every Regulation Added
Hill: Trump To Sign "Two For One" Order To Reduce Regulations
Reuters: Trump To Focus Counter- Extremism Forces Solely On Islam
Hill: US Sanctions Iran For Ballistic Missile Launch
MISCELLANEOUS:
Hill: McConnell: If GOP Unites We Will Win
WaPo: On The Death Of The Senate And Its Long History As The World's Greatest Deliberative Body
WaPo: United By Post Inauguration Marches Democratic Women Plan To Step Up Activism
Hill: Democrats Plot Protest For Trump's Speech To Congress
RC: With Tweets, Trump Escalates Sabre Rattling Toward Iran
WE: Trump Will Totally Destroy Johnson Amendment, Putting God Back In Politics
Conservative HQ: Viguerie: One More Campaign Promise Kept
Politico: House Votes To Rescind Obama Gun Background Check Rule
Politico: Congressional Schedule
Politico: Trump's Enemies Within
WaPo: Trump Vows To Totally Destroy Restrictions On Churches Support Of Candidates
Politico: Donald Trump Might Be More Popular Than You Think
Politico: GOP Assault On Obama's Regs Is Just Beginning
Wall Street Journal: This Resistance Is No Tea Party
Politico: 'The Senate Is Coming Apart'
WaPo: The Media Botched This Trump Story Last Week And That's Bad For Everyone
WaPo: Martin O'Malley And Larry Hogan Are Both Pushing To End Gerrymandering
Politico: Hill Republicans Quake At Trump's Budget-Busting Wish List
Reuters: Republican Elders Urge Trump's White House To Adopt Carbon Tax
Hill: Will Trump Shift On Entitlements?
Hill: GOP Frets Over Too-High Expectations
http://www.washingtontimes.com/news/2017/feb/9/massive-agenda-awaits-new-health-secretary/?mkt_tok=eyJpIjoiTXpJeFltSTNabUUxT0RJdyIsInQiOiJIK2J1aUhtYjdCQnU2ZDNudHZldmVST1NtcXZYNlFLSlQzblkrQ1FMMnF4UExwM2h4QnAyczhoSE5BYVwvVHg2M0FvN0YyZjRjeCs1dXZlN21FaE1jTjVRYWQwXC9jN0hqQk9cL1JvdmVFZHhLM2UrZXFZQVNDQkF5VmtIU1wvY1pUNVoifQ%3D%3D
Politico: Democratic Division Simmers at Feel-Good Retreat
WSJ: the GOP's Health-Care Offensive?
WaPo: National Security Adviser Flynn Discussed Sanctions with Russian Ambassador, Despite Denials, Officials Say
Politico: Pence Was Told Flynn Didn't Discuss Sanctions, Aides Say
Politico: CIA Freezes Out Top Flynn Aide