Tea Party Patriots Weekly Report from Washington for 1/8/17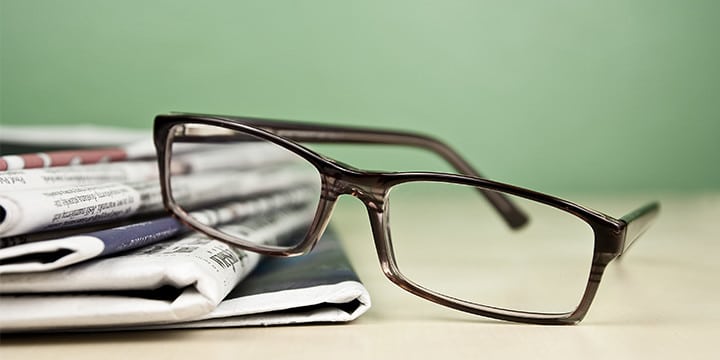 CALENDAR:
The House will return on Monday, with no votes to be held before 6:30 PM. The House will stay in session through Thursday.
The Senate will return on Monday, with the first vote set for 5:30 PM. The Senate will stay in session through Friday.
LAST WEEK ON THE HOUSE FLOOR:
On Tuesday, the House met at noon for the first session of the 115th Congress. Speaker Paul Ryan was elected for his first full term in office, with only one Republican – Thomas Massie of KY – casting a vote for someone else, U.S. Rep. Dan Webster of FL. Interestingly, Minority Leader Nancy Pelosi lost more votes among her House Democrat colleagues – four – than did Ryan among his House Republican colleagues.
The House then moved to adopt its Rules for the 115th Congress. The Rules package – shorn of its effort to reform the Office of Congressional Ethics, about which, more in a moment – passed by a virtually party-line vote of 234-193, with just three Republicans (Justin Amash, Walter Jones, and Thomas Massie) voting against the Rules package.
(The night before the opening session, the Republican Conference had met to consider the Rules package for the 115th Congress. U.S. Rep. Bob Goodlatte, Chairman of the House Judiciary Committee, offered an amendment he had secretly been working on, to take the independent Office of Congressional Ethics and put it under the House Ethics Committee. Leadership was taken by surprise, and, even though House GOP leaders opposed the provision, it was approved by the Conference by a vote of 119-74. Not surprisingly, within hours the news had spread far and wide that House Republicans were planning to "gut" the OCE, hardly a good set of headlines for a party led by a president-elect who had campaigned on a promise to "drain the swamp." By Tuesday morning, even those who believed the OCE had run amok in its eight-year existence had reversed course, and, at a hastily called House GOP Conference meeting that occurred right before the opening session, the House GOP decided to reverse course and remove the offending amendment.)
On Wednesday, the House took up and passed H.R. 21, the Midnight Relief Rules Act of 2017, by a margin of 238-184. The bill amends the Congressional Review Act to allow for multiple rules to be rescinded by CRA in the same resolution. That'll be helpful in the coming months as Congress moves to reverse many federal regulations emplaced by the Obama Administration on its way out the door.
On Thursday, the House took up and passed H.Res. 11, a resolution objecting to United Nations Security Council Resolution 2334, the UN Security Council resolution that passed two weeks ago slamming Israel for its settlements policy. The resolution passed by a vote of 342-80.
Later, the House took up and passed H.R. 26, the Regulations from the Executive in Need of Scrutiny Act of 2017, otherwise known as the REINS Act. The bill passed by a margin of 237-187. The bill requires that Congress vote to approve any major rule or regulation that the Office of Management and Budget estimates will impact the economy by $100 million or more. To put that in context, the most recent edition of the Competitive Enterprise Institute's "Ten Thousand Commandments," a yearly study they produce on the cost of regulation, federal rules and regulations now cost the economy $1.885 trillion as of 2015 – that's more than half the size of the entire federal budget itself. That's a hidden tax that amounts to nearly $15,000 per US household each year. In 2015, 114 laws were enacted by Congress during the calendar year; that same year, federal agencies issued 3,410 rules and regulations. That's 30 rules issued for every law enacted.
THIS WEEK ON THE HOUSE FLOOR:
On Monday, the House will move to take up five bills on the Suspension Calendar. On Tuesday, the House will move to take up another nine bills on the Suspension Calendar.
The House will wait for a budget resolution to come over from the Senate. That budget resolution will lay the groundwork for a reconciliation bill that will repeal many of the essential elements of ObamaCare. It's expected the House will receive the bill on Thursday, and then act on it Thursday or possibly Friday.
In addition, we may see House action on other legislation, including:
R. 79, the HALOS Act, which passed the House last year by a vote of 325-89
R. 5, the Regulatory Accountability Act of 2017, which would "reform the process by which federal agencies analyze and formulate new regulations and guidance documents, to clarify the nature of judicial review of agency interpretations, to ensure complete analysis of potential impacts on small entities of rules, and for other purposes"
R. 238, the Commodity End-User Relief Act, "to reauthorize the Commodity Futures Trading Commission, to better protect futures customers, to provide end-users with market certainty, to make basic reforms to ensure transparency and accountability at the Commission, to help farmers, ranchers, and end-users manage risks, to help keep consumer costs low, and for other purposes"
R. 78, the SEC Regulatory Accountability Act, "to improve the consideration by the Securities and Exchange Commission of the costs and benefits of its regulations and orders"
LAST WEEK ON THE SENATE FLOOR:
The Senate began its week on Tuesday. The first roll call vote of the new session came on Wednesday, with a vote on a motion to proceed to consideration of S.Con.Res. 3, the ObamaCare Repeal Resolution, which passed by a vote of 51-48, with Sen. Rand Paul of KY crossing party lines to vote against the budget resolution because the budget does not come to balance in 10 years.
In fact, Sen. Paul gave an impassioned speech on the Senate floor wherein he made his case. He pointed out that the budget resolution that passed the Senate not only does not come to balance in ten years, it actually adds $9.7 trillion to the national debt in that ten-year window. And he promised that when the time was right – which will be at 5:30 PM on Monday afternoon, according to the current Senate schedule – he will offer a budget resolution that comes to balance in six years. You can find a link to the text of his remarks in the Suggested Reading, and I highly commend it. It's a good speech, and I wish more of his Republican colleagues felt the same way.
Once the motion to proceed passed, the Senate entered its up-to-50-hours of debate on the measure.
THIS WEEK ON THE SENATE FLOOR:
On Monday, at 2 PM the Senate will resume consideration of S.Con.Res. 3, the ObamaCare Repeal Resolution. At 5:30 PM Monday, the Senate will vote on Sen. Rand Paul's amendment #1, an amendment in the nature of a substitute, which replaces the proposed budget with a different budget that comes to balance in six years.
On Tuesday at 2:30 PM, the Senate will vote on the Sanders amendment #19, which would prevent any reductions in spending on Social Security, Medicare, or Medicaid.
If all goes according to plan, the Senate will be ready for a vote on final passage of the budget resolution on Wednesday at the earliest, and Thursday at the latest.
IMMIGRATION:
House Republicans and the Trump transition team appear to be uniting around a plan to spend up to $14 billion of taxpayer money to build a wall between the United States and Mexico. They would do so by using a 2006 law signed by President George W. Bush that authorized construction of 700 miles of "physical barrier" on the southern border. Though that law has been sitting on the books for a decade, it has never been fully implemented. And one of the reasons Republican leaders really like this particular option is because many current Senate Democrats – including Minority Leader Chuck Schumer – voted for that 2006 law. In the Republicans' thinking, it would be rather difficult for Schumer to object to implementing a law that he voted for.
And what's more, GOP leaders are thinking of attaching the spending provision to the appropriations bill that's going to have to pass by the end of April, when the current Continuing Resolution runs out. That way, any Democrat attempt to block the spending would run into the potential government shutdown problem – would Red State Democrats up for reelection really voting to shut down the government rather than appropriating money to build the border wall? Doubtful.
Trump, of course, continues to insist that Mexico will pay for the wall, and his team suggests that whatever taxpayer money is spent on the wall will be repaid later by Mexico.
On another front on the immigration wars, Republican U.S. Rep. Lou Barletta of PA on Thursday introduced H.R. 83, the Mobilizing Against Sanctuary Cities Act, which would "stop all federal funds from flowing to states or localities which resist or ban enforcement of federal immigration laws, or flatly refuse to cooperate with immigration officials." The ban on federal funding would last for a minimum of one year. The Immigration and Customs Enforcement agency (ICE) says there are about 300 such states and localities in the country right now.
OBAMACARE:
There's good news and bad on the ObamaCare front: The good news is, congressional GOP leaders are trying to follow through on their promise to repeal ObamaCare as soon as possible. The bad news is, they still haven't quite figured out how to get that done, and even though there are GOP majorities in both houses and a GOP President about to be sworn in, it's not quite as simple as you might think.
Nevertheless, they've begun the process.
They've chosen to use budget reconciliation, a parliamentary procedure that allows them to bypass the filibuster in the Senate and move legislation with a simple 51-vote majority. That way, Senate Democrats will not be able to stall the legislation to death by simply sustaining a filibuster.
As you may recall, in order to use the reconciliation process, they have to first pass a budget resolution through both chambers. So, because the Senate has certain parliamentary parameters that do not apply to the House, the FY 2017 budget resolution will begin in the Senate. Once it passes the Senate – presumably, later this week – it will come to the House. And once it passes the House, the four key committees – the Finance Committee and the Health, Education, Labor & Pensions Committee in the Senate, and the Ways & Means Committee and Energy & Commerce Committee in the House – will begin the task of "reconciling" federal spending to the budget guidelines.
Remember, the budget resolution is not a law signed by the President. Consequently, even though it contains guidelines on revenue measures, there is no requirement that it originate in the House. The budget reconciliation bill, on the other hand, IS legislation that will ultimately be signed by the President, so it must originate in the House. And it will.
If all goes according to plans, the budget resolution will have passed both houses by the end of this week. Then, during the next two weeks – the first of which will see Congress in recess as the Capitol is closed for Inaugural preparations, and the second of which will see congressional Republicans take three days for their issues conference – the House and Senate leadership will hammer out the details of the reconciliation bill, with the hope that they can get it passed by both houses and on the President's desk by early February.
Here's the first problem: Not all of ObamaCare passed under reconciliation when it first became law seven years ago. Key parts of it were passed through the Senate under regular order, with a 60-vote threshold – you remember that first Christmas Eve vote, when we had the Cornhusker Kickback and the Louisiana Purchase and Harry Reid holding the Senate in session on Christmas Eve to get the bill passed with 60 votes? So, what was included in that bill was the insurance reforms that are the keys to ObamaCare – the Essential Benefits Package requirements that drives up the cost of every policy sold because it mandates the inclusion of services that patients may not want; Community Rating, which acts as a tax on younger, healthier patients and requires them to pay more so older, sicker patients can pay less; and Guaranteed Issue, which means that no insurance company can deny anyone on the grounds of having a pre-existing condition.
So, under the parliamentary rules that govern consideration of a reconciliation bill, the provisions included must substantially impact federal taxes or federal spending. Policy changes in the law – like requiring that insurance companies sell policies to people with pre-existing conditions, or requiring that every policy sold must contain government-approved provisions, whether patients want to pay for them or not – that have no impact on federal revenues or federal spending are not considered "germane" and, therefore, could be struck on a Point of Order. The Senate Parliamentarian decides which provisions meet this test, which is called the Byrd Rule after former West Virginia Senator Robert Byrd. The process of vetting the various provisions of the bill to ensure they meet the requirements of the Byrd Rule is called a "Byrd Bath;" and when provisions are dropped because they do not pass the test, they are called "Byrd Droppings." This is what passes for humor in Budget World.
Some in the repeal community want to test the Senate Parliamentarian's thinking on whether or not you can include the insurance reforms in the reconciliation bill. They point to the Obama Administration's argument in NFIB vs. Sebelius, the June 2012 Supreme Court case that decided the constitutionality of the individual and employer mandates. At that time, the Obama Administration made the argument that the entire law was one huge Rube Goldberg contraption, and that changing just one element would unravel the whole thing. If that's true, they argue, then the insurance reforms should be subject to repeal via reconciliation. Consequently, they want the reconciliation bill to include repeal of the insurance reforms.
Many in the Senate – including, apparently, the current leadership – disagree. Though no one has asked the Senate Parliamentarian directly, they are convinced that including the insurance reforms would be a mistake. The Parliamentarian, they are convinced, would strike the insurance provisions as Byrd Droppings, and then might be tempted to open up the entire bill and review other aspects of the legislation. So they don't want to tempt fate, in their eyes, by including the insurance reforms in the reconciliation bill. Instead, they want to essentially put forth the same reconciliation bill that passed both House and Senate last year and was eventually vetoed by President Obama, because it's already been vetted by the Parliamentarian and passed muster. Because that bill essentially repealed the Medicare cuts, the individual and employer mandates, the tax hikes, and the subsidies, they think that will be enough.
The problem is, if you repeal the subsidies and the mandates, but do NOT repeal the insurance reforms, there's a very high probability that insurance carriers that have already been leaving the insurance market places will accelerate their departures. They've been losing money in the market places even though there's a law saying people MUST buy their product, and the government has been giving subsidies to people to allow them to make those expensive purchases; remove the law requiring everyone to carry insurance and remove the subsidies, and see how fast the individual marketplaces evaporate as insurance carriers head for the hills.
This is a real problem, and there doesn't yet seem to be a solution. In fact, it's such a problem that several Senators – including Rand Paul, Tom Cotton, Bob Corker, and Susan Collins – have talked openly about the need to vote on a repeal and replace bill simultaneously. None of them have declared that they will vote against a reconciliation bill unless it includes a replacement, but they're clearly not happy, and that dissent may be growing.
Meanwhile, on the House side, Mark Meadows, the new chairman of the House Freedom Caucus, agrees, saying the replacement plan needs to be voted on the same day as the repeal plan. He says that's his thinking, not necessarily the position of the House Freedom Caucus.
And … that's not the only problem with passing the reconciliation bill.
Speaker Ryan has announced that as part of the reconciliation bill, the Congress will zero out funding for Planned Parenthood. The problem with that is, there are at least two GOP Senators – Susan Collins of Maine and Lisa Murkowski of Alaska – who like funding Planned Parenthood. Both are making loud noises about objecting to including a provision defunding Planned Parenthood. Neither has yet declared herself on the issue, but it's a real concern on the Senate side, where Republicans only enjoy a 52-48 majority, which means they could only afford to lose two Senators if they want to pass something.
Stay tuned.
RUSSIAN HACKING:
For months, Democrats have been arguing that Russian actors tried to influence the outcome of the presidential race, and Donald Trump has been responding by calling bullshit. On Friday, Trump met with the leaders of the U.S. intelligence community to receive a classified briefing on the evidence. Briefing him were Director of National Intelligence James Clapper, CIA Director John Brennan, FBI Director James Comey, and NSA Director Mike Rogers. Following the briefing, Trump dropped his objections to the notion that Russia had tried to influence the election, and indicated himself satisfied that the evidence existed to conclude that Russian dictator Vladimir Putin had, in fact, ordered state agencies to engage in covert operations to influence the outcome of the election, with a view to helping elect Trump. That "help" took the form of hacking the DNC servers and Clinton campaign chairman John Podesta's emails, among others, and then using cut-outs to pass them to American media sources and WikiLeaks, where they became a distraction for the Clinton campaign.
Later on Friday, a declassified version of the report they briefed was made publicly available. Importantly, nowhere in the report does it suggest any voting machines were hacked, nor does the report offer any analysis or conclusions on the impact of the leaked emails.
Trump responded by declaring that he will order key intelligence community leaders to develop a plan to combat cyberattacks within 90 days of his swearing in.
TRANSITION:
Here's the full list of Trump cabinet picks and major appointments to date:
Alabama U.S. Senator Jeff Sessions will be nominated to serve as Attorney General
ExxonMobil CEO Rex Tillerson will be nominated to serve as Secretary of State
Retired Marine General James "Mad Dog" Mattis will be nominated to serve as Secretary of Defense.
Retired Marine General John Kelly will be nominated to serve as Secretary of Homeland Security
Former IN Senator Dan Coats will be nominated to serve as Director of National Intelligence
Financier Wilbur Ross will be nominated to serve as Secretary of Commerce
Financier Steve Mnuchin will be nominated to serve as Secretary of the Treasury
GA GOP Congressman Tom Price, chairman of the House Budget Committee, will be nominated to serve as Secretary of Health and Human Services
CKE Restaurants CEO Andy Puzder will be nominated to serve as Secretary of Labor
Current MT Congressman Ryan Zinke will be nominated to serve as Secretary of the Interior
Former TX Governor Rick Perry will be nominated to serve as Secretary of Energy
Former Labor Secretary Elaine Chao, who also happens to be the wife of Senate Majority Leader Mitch McConnell, will be nominated to serve as Transportation Secretary
Ben Carson will be nominated to serve as Secretary of Housing and Urban Development
OK Attorney General Scott Pruitt will be nominated to serve as Administrator of the Environmental Protection Agency
Current SC Congressman Mick Mulvaney will be nominated to serve as Director of the Office of Management and Budget
Oklahoma Attorney General Scott Pruitt will be nominated to serve as Administrator of the Environmental Protection Agency
Current Michigan Republican Party Chairwoman Ronna Romney McDaniel, niece of Mitt Romney, has the President-elect's backing to serve as Chairwoman of the Republican National Committee
Now that the 115th Congress is in session, it's time for confirmation hearings. And Senate Republicans have set for themselves an ambitious schedule – they plan to hold confirmation hearings for Jeff Sessions to be Attorney General and Gen. John Kelly to be Secretary of Homeland Security on Tuesday; Betsy DeVos to be Education Secretary, Elaine Chao to be Transportation Secretary, Mike Pompeo to be CIA Director, and Rex Tillerson to be Secretary of State on Wednesday; and Ben Carson to be HUD Secretary and Wilbur Ross to be Commerce Secretary on Thursday. That's eight nominees in three days, and, yes, it's deliberately meant to jam Senate Democrats, who have made clear their intent to do what they can to delay the confirmations of Trump nominees as long as they can.
SUGGESTED READING:
JENNY BETH MARTIN/TEA PARTY PATRIOTS:
WT: Jenny Beth Martin: Confirm Jeff Sessions as Attorney General
WT: Jenny Beth Martin: 2016 Naughty or Nice List
WT: Jenny Beth Martin: 1 New Year's Resolution for GOP, 4 Outcomes
WT: Jenny Beth Martin: Why the Tea Party Backs Jeff Sessions
AGENDA:
RC: Immigration, ObamaCare Repeal Seen Headlining Trump's First 100 Days
RC: Activists Brace For Fight Over Campaign Finance Law
RC: Debt Ceiling Deadline Falls In Trump's First 100 Days But Fix May Not
WSJ: Republicans Explore Budget Maneuver To Chip Away At Dodd-Frank
Hill: GOP Faces Daunting Deadlines In 2017
Politico: GOP Coalescing Around Tax Cuts, Gutting ObamaCare For Agenda
Politico: Freedom Caucus: First 100 Days: Regulations, Executive Orders To Examine, Revoke & Issue
Politico: New GOP Congress Confronts a Crushing To-Do List
WaPo: Claiming Mandate, GOP Congress Lays Plans To Propel Sweeping Conservative Agenda
Hill: Questions Hang Over Trump's Plan On Infrastructure
Bloomberg: Trump's Border Wall, Deportation Plans Face Pushback From GOP
Politico: GOP Jams Senate Dems with Confirmation Blitz
Politico: Trump's Cabinet Picks: A Rundown of Upcoming Hearings
Hill: House Passes Bill To Overturn 'Midnight' Regulations En Masse
Hill: Earmarks Face Tough Comeback After Ethics Blow-Up
CEI: Ten Thousand Commandments 2016: A Fact Sheet
CEI: Ten Thousand Commandments 2016
DEFENSE:
Politico: Can Trump End Washington's Biggest Budget Gimmick?
ETHICS:
RC: House GOP Moves To Curb Independent Ethics Office
Politico: House GOP Reverses Course on Gutting Ethics Panel
Politico: Inside the House GOP Ethics Debacle
Politico: What We've Learned from the GOP's Ethics Fiasco
IMMIGRATION:
Politico: House GOP, Trump Team Hatch Border Wall Plan
http://www.washingtontimes.com/news/2017/jan/6/donald-trump-seeks-congressional-money-pay-border-/?mkt_tok=eyJpIjoiTUdOalkyVTRZVFF3TXpGaSIsInQiOiJuVURQckRmOStxTUZvSTRXc21pemVjWkVJYWUyVVVBZ0loYXBhMHNqeU1yd3B2SVZyY3hwT2IyYUlCd1RDdmJUajNrTFJZWThXMjJIM3lTdXVldHpSNHFCeEl2VDdUZnlrVWZ6eHcxYXpZOUhKSENSb0w5SnJUUTlzdG5Hc0kxcSJ9
IRAN:
WFB: Congress Probes FBI Over Top Obama National Security Advisor's Security Clearance
ISRAEL:
WE: House Rebukes Obama, UN over Israel Vote
OBAMACARE:
http://dailysignal.com/2016/12/09/its-not-true-obamacare-insures-20-million-here-are-the-real-numbers/?utm_source=TDS_Email&utm_medium=email&utm_campaign=MorningBell&mkt_tok=eyJpIjoiWTJNeE1Ea3pZall4TVRaaSIsInQiOiJJNlwvazY5dVk0V0RaRGI2WkFSNFdwVG01WDJXWm1uNXZKT1wvSmFVWHlFSWhTSTVMbjREd0tkVGEycGJaQXE2ZVNaNGhtdXFycDBxZWpsSmFLXC9memdzM3RMdElMVExsNTFzRkRpVm5GNEo3dlltdEhpWXNJdWVLNXBMRVVGQjZjcSJ9
WE: House GOP Staff To Be Briefed On ObamaCare Repeal
http://dailysignal.com/2016/12/14/conservatives-split-from-gop-leaders-over-quick-obamacare-repeal/?utm_source=TDS_Email&utm_medium=email&utm_campaign=MorningBell&mkt_tok=eyJpIjoiWkRrNFlUazJNMlE0TW1NNSIsInQiOiJiZEI5RlhYRFdFM1hjdkJrWGNxTFl1a2ZEWGhvb2JnVDUzb2pHYWNaeXRRMjdRYTFXU2xYV2JvMDNNc1hCbThjaUJtalZxbGpRVlwvSlFwVHhZU2FBdWlKNEYzWGRSMHdDcWFjbFRIdmM0Yk5qaHFtRFhoMGhxSjFFR2V3azErOFIifQ%3D%3D
NRO: Repealing ObamaCare: Let's Get This Done
Politico: Democrats Open To Replacing ObamaCare
FOX: Hill Republicans Likely To Use Same Tactics To Repeal ObamaCare That Democrats Used To Pass Law
Hill: Obama, Democrats Eyeing Strategy To Defend ObamaCare
Politico: Obama To Huddle With Hill Democrats On Saving ObamaCare
http://dailysignal.com/2017/01/04/cruz-lee-rubio-call-on-senate-leaders-to-repeal-as-many-provisions-of-obamacare-as-possible/?utm_source=TDS_Email&utm_medium=email&utm_campaign=CapitolBell&mkt_tok=eyJpIjoiTkdSaVl6WXdPVGszWkRZMyIsInQiOiJlUVlcL1JJMkxjekNIMmFTYXQ2OWgwNXNwalZ1WVpoS1lkbmpmV0Y3RmxRQ2cxZGV4bkFzYW9zRk1oOXNJZVNEUEx2cGNXYytVKzZFbU00QVVuSWNoVHpBTmwwNDRLVWhqS01ucm9cL1wvUnJScDRlWUVWUmJ0S3hJRTFEUitmOWlVcyJ9
http://www.washingtontimes.com/news/2017/jan/4/gop-wins-first-obamacare-fight-senate-budget-vote/?mkt_tok=eyJpIjoiWlRjNFptVXpZVGswTkRZMyIsInQiOiJFNHJhaEM2K1Q4cWdXUDZlcGxPSjlWcnl1b3B3eVFPMWVROUlScVRSN3doaFozRExob3NvN2QycjlMSkxvRUUzcm40TGV5RjVkamgrTFwvWm45SVBmaEV5SWVqdElhZXprQ1FLbGplTE5QYzh2ZGZcL1FVZkRKcjkyXC9pTmJqdktsTyJ9
NYT: The Parliamentary Tactic That Could Obliterate ObamaCare
Hill: Angst Grows in GOP over ObamaCare Repeal Plan
RAND PAUL: Puts Forward Conservative Vision for a Balanced Budget
Congressional Record: Sen. Paul's Amendment #1
RUSSIAN HACKING:
Hill: McConnell Rejects Special Committee For Russian Hacking Allegations
Hill: GOP Seeks To Limit Russia Probes
Reuters: Exclusive: Top US Spy Agency Has Not Endorsed CIA Assessment Of Russian Hacking – Sources
Politico: Nunes: Intel Officials Denied Russia Briefing For Lawmakers
WaPo: Obama Administration Means To Punish Russia For 2016 Election Interference
WaPo: Obama Administration Announces Measures To Punish Russia for 2016 Election Interference
WaPo: After Obama Sanctions Russia, Trump Says It's 'Time To Move On To Bigger And Better Things'
https://www.washingtonpost.com/world/national-security/us-intercepts-capture-senior-russian-officials-celebrating-trump-win/2017/01/05/d7099406-d355-11e6-9cb0-54ab630851e8_story.html?hpid=hp_rhp-top-table-high_usrussia620p:homepage/story&utm_term=.ba998d19acf0
Hill: Trump Calls for Investigation into Intel Leaks to NBC
Politico: Trump Keeps Stiff Upper Lip as US Report Details Russian Hacking
WSJ: Intelligence Agencies Say Russia Ordered 'Influence Campaign' To Aid Donald Trump in Election
NYT: Putin Ordered 'Influence Campaign' Aimed at US Election, Report Says
NYT: Russian Intervention in American Election Was No One-Off=
Background to "Assessing Russian Activities and Intentions in Recent US Elections": The Analytic Process and Cyber Incident Attribution
SCOTUS:
Politico: Inside Trump's Strategy To Remodel the Supreme Court
https://www.washingtonpost.com/politics/trump-to-inherit-more-than-100-court-vacancies-plans-to-reshape-judiciary/2016/12/25/d190dd18-c928-11e6-85b5-76616a33048d_story.html?hpid=hp_hp-top-table-main_trumpjudges805p%3Ahomepage%2Fstory&utm_term=.4127d815d100
Politico: A Closer Look at Trump's Potential Supreme Court Nominees
SPENDING:
ABC News: Rand Paul Gives Glimpse Of Trouble Trump May Face With His Party Over Government Spending
WaPo: Rand Paul Will Oppose Republican Budget Resolution Against ObamaCare
WaPo: Rand Paul Huddles with Freedom Caucus but Finds Little Support To Slow Down GOP Budget
WaPo: Conservatives Ready To Support $1 Trillion Hole in the Budget
CNN: Effort To Defund Planned Parenthood Threatens ObamaCare Repeal
TRANSITION:
Hill: Trump Nominates Kelly As DHS Chief
WSJ: Exxon CEO Rex Tillerson Faces Senate Dissent As Potential State Pick
Politico: Trump Taps Tillerson for Secretary of State
Hill: Trump's State Pick Could Trigger Senate Shutdown
Politico: Trump Taps Goldman Sachs President As Economic Adviser
Politico: Trump Close To Building Out Senior White House Team
Hill: Trump Picks Rick Perry To Lead The Energy Department
Politico: Trump Officially Picks John Kelly To Lead DHS
CNN: Trump Picks ExxonMobil CEO Tillerson As His Choice For Secretary Of State
Politico: Trump's Rural Advisers Push Back On Heitkamp As Ag Secretary
Hill: Trump Announces Choice Of Perry As Energy Secretary
WaPo: Trump Taps Montana Congressman Ryan Zinke as Interior Secretary
WaPo: Trump's Pick For Attorney General Is Shadowed By Race And History
Politico: Trump Readies War Room To Defend Cabinet Picks
Hill: Justice Set for Revolution Under Sessions
Hill: Trump To Tap Coats for National Intelligence Director
Politico: Mulvaney Tapped To Lead Trump's Budget Office
Politico: Trump Officially Picks Oklahoma AG Pruitt To Lead EPA
http://www.nytimes.com/2017/01/03/us/naacp-occupy-jeff-sessions-office.html?mkt_tok=eyJpIjoiTnpReU1qZ3dNakppWXpnNSIsInQiOiJUbEJlRU1xd210bEQreE5EaURNb09iVWFMZVZjV3FGd3orK2U1c2xiTGV1ZUNwb3N1a2lSUVdqd2txRGRIb0JLTmR3Z3lXXC9lXC9iaUdWcFIybzRFTXNLNUlEM0R0MVIxYVpWNm9GZGRzaE1iVzRzQ3VUNm5mWVVocUdZQnpGWitqIn0%3D&_r=0&referer=http://go2.nationaljournal.com/z0q22kn0004ETrIhYqe0E00
http://www.nbcnews.com/politics/congress/trump-can-forget-about-filling-supreme-court-vacancy-sen-schumer-n702916?mkt_tok=eyJpIjoiTnpReU1qZ3dNakppWXpnNSIsInQiOiJUbEJlRU1xd210bEQreE5EaURNb09iVWFMZVZjV3FGd3orK2U1c2xiTGV1ZUNwb3N1a2lSUVdqd2txRGRIb0JLTmR3Z3lXXC9lXC9iaUdWcFIybzRFTXNLNUlEM0R0MVIxYVpWNm9GZGRzaE1iVzRzQ3VUNm5mWVVocUdZQnpGWitqIn0%3D
WaPo: Here Are the Eight Trump Cabinet Picks Democrats Plan To Target
Hill: Dems Try To Voice Objections as Congress Certifies Trump's Win
LEADERSHIP: