Tea Party Patriots Weekly Report from Washington for 1/23/17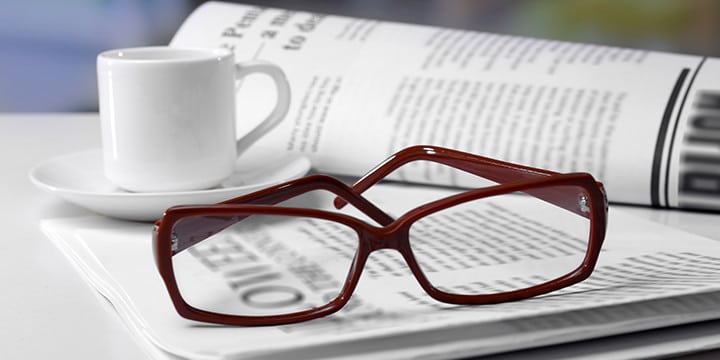 CALENDAR:
The House will come back into session on Monday, with no votes scheduled before 6:30 PM. The house will stay in session through Tuesday, at which point the House will recess for the rest of the week.
The Senate will return on Monday, and will stay in session through Tuesday.
LAST WEEK ON THE HOUSE FLOOR:
The House was not in session last week.
THIS WEEK ON THE HOUSE FLOOR:
Because of the annual GOP retreat, this is going to be a short week in the House. The House will return on Monday, with no votes scheduled before 6:30 PM. When they return, they'll move to take up 11 bills on the Suspension Calendar.
Then, on Tuesday, they'll move to take up another three bills on the Suspension Calendar. The last votes are expected no later than 3 PM. Then they'll break for the rest of the week.
LAST WEEK ON THE SENATE FLOOR:
The Senate came back into session on Tuesday, and voted by 99-0 to pass H.R. 72, the GAO Access and Oversight Act. The Senate also passed by unanimous consent H.R. 39, the TALENT Act about Presidential Innovation Fellows.
There were no more floor votes until Friday, at which point the Senate took up the confirmation vote for retired Gen. James Mattis to serve as Secretary of Defense. He was confirmed by a vote of 98-1, with only Democrat Senator Kirsten Gillibrand of NY voting in opposition. One hour later, the Senate took up the confirmation vote on retired Gen. John Kelly to serve as Secretary of Homeland Security. He was confirmed by a vote of 88-11.
Then the Senate took up the motion to proceed to consideration of Kansas Congressman Mike Pompeo to serve as Director of the Central Intelligence Agency. The motion to proceed passed, by a vote of 89-8. That agreement calls for up to six hours of debate on the nomination, which will begin on Monday after the Senate returns.
THIS WEEK ON THE SENATE FLOOR:
The Senate will return on Monday. At 3 PM, after the Senate opening, they'll resume consideration of the nomination of Mike Pompeo to serve as Director of the Central Intelligence Agency. That debate could last as long as six hours, until about 9 PM, or time could be yielded back, if a Unanimous Consent Agreement is agreed to. At that point, the Senate will proceed to a vote on Pompeo's confirmation.
The Senate, too, will have a short week, as all work should be wrapped up by Tuesday so they can break for the GOP retreat on Wednesday, Thursday, and Friday.
OBAMACARE:
ObamaCare – which relied on President Obama's questionable use of executive orders to survive in its current iteration – has just been hoist on the former President's own petard. Just hours after taking the oath of office, President Trump signed an executive order that could gut his predecessor's legacy legislation.
The nine-paragraph order directs federal agencies to use everything in their power to "ease the burdens" on individuals, states, and the health industry.
Section 1 of the order declares that "it is the policy of my Administration to seek the prompt repeal" of the ACA. Further, "it is imperative for the executive branch to ensure that the law is being efficiently implemented, take all actions consistent with law to minimize the unwarranted economic and regulatory burdens of the Act, and prepare to afford the States more flexibility and control to create a more free and open healthcare market."
Section 2 declares that the Secretary of Health and Human Services and other officials "shall exercise all authority and discretion available to them to waive, defer, grant exemptions from, or delay the implementation of any provision or requirement of the Act that would impose a fiscal burden on any State or a cost, fee, tax, penalty or regulatory burden on individuals, families, healthcare providers, health insurers, patients, recipients of healthcare services, purchasers of health insurance, or makers of medical devices, products, or medications."
Section 5 declares "To the extent that carrying out the directives in this order would require revision of regulations issued through notice-and-comment rule-making, the heads of the agencies shall comply with the Administrative Procedures Act and other applicable statues in considering or promulgating such regulatory revisions."
It's important to note that the order itself takes no action, it merely directs agency heads to do so.
TRANSITION:
The good news is, the new Secretary of Defense and Secretary of Homeland Security have been confirmed by the Senate and sworn in to office, and are now on the job. The bad news is, they are the only two members of President Trump's cabinet to be on the job already, compared to the seven members of President Obama's first-term cabinet who were all confirmed on the first day of his first term.
Don't ask me why Senate Minority Leader Chuck Schumer of NY held up Mike Pompeo's confirmation vote on Friday. There's no dispute that Pompeo will be confirmed, or that he'll make a fine CIA Director. Schumer and the Senate Democrats are being obstructionist just for the sake of being obstructionist. With Harry Reid's decision to invoke the nuclear option in 2013 to drop the threshold number for executive branch confirmations from 60 down to 51, there's no doubt any of Trump's nominees will be confirmed, as long as all Senate Republicans stay together.
Speaking of which, two things – first, Sen. John McCain of AZ said on a Sunday show that he would vote to confirm Rex Tillerson as Secretary of State. Sen. Lindsay Graham said he, too, would vote to confirm Tillerson. And then, on Monday morning, Rubio announced that he, too, would vote to confirm Tillerson, virtually guaranteeing his confirmation.
Second, Senate Majority Leader Mitch McConnell appeared on FOX News Sunday and made news when he declared flatly that President Trump's Supreme Court nominee would be confirmed. When host Chris Wallace asked point-blank if that meant McConnell would invoke the nuclear option on Supreme Court nominees if Senate Democrats try to filibuster the nomination, as some have demanded, he simply replied, "I think the short answer is, the nominee will be confirmed." You can take that however you want it, but I take that to mean McConnell will threaten to lower the threshold to a simple majority of 51 votes if needed, and leave Democrats with a choice – either end their own filibuster, or see the nuclear option invoked.
SUGGESTED READING:
JENNY BETH MARTIN/TEA PARTY PATRIOTS:
WT: Jenny Beth Martin: Tom Price and CNN's 'Fake News' Attack
TN Government Watch: Jenny Beth Martin: Tips On How You Can Support The President-Elect This Friday
Real Clear Politics: GOP Governors Worried About ObamaCare Repeal
PennLive: Jeff Sessions Deserves Confirmation As Attorney General
The Sun: Redlands Residents, Officials Weigh in on Trump Inauguration
Bulletin: Martin Fey: Animal Activists Won't Stop at Circus, SeaWorld
CNS: Presidential Historian: Trump's Speech a 'Direct Indictment of Obama & Status Quo'
AGENDA:
Politico: Ryan And Trump Set For Medicare Showdown
WSJ: Trump Warns On Republican Tax Plan
Politico: Trump Voters Set Own Priorities For The First 100 Days
Politico: How Trump Keeps Trampling On Hill GOP's Big Plans
Hill: Ryan, Bannon Strike Surprising Truce
Hill: Trump Team Prepares Dramatic Cuts
Politico: Trump and the GOP Look for the Art of the Deal
OBAMACARE:
WaPo: Trump Vows Insurance For Everybody In ObamaCare Replacement Plan
Politico: Trump, Price Hill GOP At Odds On ObamaCare
Politico: Trump Signs Sweeping Order that Could Gut ObamaCare
Hill: Trump Signs ObamaCare Executive Order
https://www.washingtonpost.com/politics/trump-signs-executive-order-that-could-lift-affordable-care-acts-individual-mandate/2017/01/20/8c99e35e-df70-11e6-b2cf-b67fe3285cbc_story.html?pushid=breaking-news_1484963423&tid=notifi_push_breaking-news&utm_term=.0f3b53a62241
Blackman: Undone: With His First Executive Order, President Trump Begins the Repeal of ObamaCare
Politico: How Trump Can Use ObamaCare To Kill ObamaCare
RUSSIAN HACKING:
McClatchyDC: FBI, 5 Other Agencies Probe Possible Covert Kremlin Aid To Trump
NYT: Intercepted Russian Communications Part Of Inquiry Into Trump Associates
https://www.washingtonpost.com/world/national-security/us-counterintelligence-officials-are-examining-possible-ties-between-russia-and-trump-associates/2017/01/19/7e10f31c-debd-11e6-918c-99ede3c8cafa_story.html?utm_term=.abe0657f946a&wpisrc=nl_daily202&wpmm=1
SCOTUS:
http://dailysignal.com/2017/01/13/heres-a-look-at-the-potential-short-list-for-trumps-supreme-court-nominees/?utm_source=TDS_Email&utm_medium=email&utm_campaign=MorningBell&mkt_tok=eyJpIjoiWTJSallUSXhNR0kwTnpFeCIsInQiOiJzblVoYVhvVVZcLzEyOVEzRmFxd2QrUGwwa1ppd1puUGVITUZjWkY1Y2s5QThuUDk0UW9KUkhoNEhJNVRqWlNtSTlxV3hNbFBrQyszRTk1T2xmbFQxeDRyQU5oVTNLVDQ0bDROamJnU2FLWnZ5Uk1Cb2hqZHlwbTNLNVFDR1IxN0oifQ%3D%3D
WE: McConnell Won't Rule Out Nuclear Option for Supreme Court Nominee
TRANSITION:
DC: How Chuck Schumer Caused Bank Collapse Dems Now Blame On Trump's Treasury Nominee
WaPo: With Days Left In Office, Obama Ushers In Dozens Of Policies But Will They Remain Seated?
http://www.washingtonexaminer.com/monica-crowley-wont-take-trump-administration-job-amid-plagiarism-scandal/article/2611965?utm_campaign=Washington%20Examiner:%20Breaking%20News%20Alert&utm_source=Washington%20Examiner:%20Breaking%20News%20Alert%20-%2001/16/17&utm_medium=email
CNN: Trump's Cabinet Pick Invested In Company, Then Introduced A Bill To Help It
Hill: HHS Nominee's Stock Buys Raise Ethical Questions: Report
Daily Wire: FAKE NEWS: CNN Reports Tom Price Bought Health Care Stocks, Then Enriched Himself. Nope
Politico: Trump's Transition Team Asks CNN To Retract Story On Tom Price
WaPo: HHS Nominee Price Pressed Hard On Health Policy Positions, Financial Dealings
Hill: Five Things To Watch In Round 2 Of Trump Confirmation Fights
Politico: Mnuchin Weathers Attacks On Funds, Foreclosures
Politico: McCain and Graham Back Tillerson
CNN: Rubio To Vote To Confirm Tillerson as Secretary of State
Politico: White House orders 'Immediate Regulatory Freeze'
Hill: Trump White House Tells Agencies To Halt Regulations
Hill: Five Takeaways from Trump's Inauguration
CNN: Senate Confirms Trump's First Two Cabinet Members