Tea Party Patriots Weekly Report from Washington for 1/15/17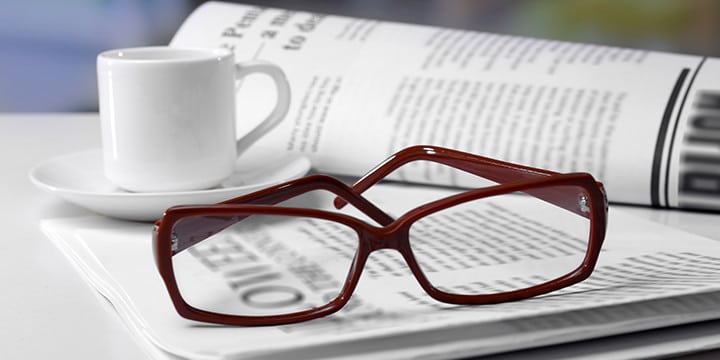 CALENDAR:
The House is out of session this week. The House will return on Monday, January 23, with no votes scheduled before 6:30 PM.
The Senate will return on Tuesday, January 17, with the first vote of the day to be held at approximately 4:45 PM. The Senate will stay in session through Friday.
LAST WEEK ON THE HOUSE FLOOR:
The House returned on Monday, and began its week by taking up and passing under Suspension of the Rules H.R. 315, the Improving Access to Maternity Care Act, by a vote of 405-28. Then the House took up and passed H.R. 304, the Protecting Patient Access to Emergency Medications Act, by a vote of 404-29.
On Tuesday, the House took up and passed H.R. 79, the HALOS Act. This bill "amends the Securities Act of 1933 to clarify that certain startup companies are able to give presentations about their company and host certain types of events … without violating certain SEC investment solicitation bans." The bill passed, by a vote of 344-73.
On Wednesday, the House took up and passed H.R. 5, the Regulatory Accountability Act of 2017. The bill passed, by a vote of 238-183. The bill combined "six previously passed reform minded bills to eliminate overly burdensome red tape and regulations in order to lift unnecessary burdens … and to promote jobs, innovation, and economic growth."
On Thursday, the House took up and passed H.R. 238 and H.R. 78. H.R. 238, the Commodity End-User Relief Act, passed by a vote of 239-182. The bill "authorizes appropriations to operate the Commodity Futures Trading Commission (CFTC) through 2021 and make [sic] changes in some of the agency's operating procedures." H.R. 78, the SEC Regulatory Accountability Act, passed by a vote of 243-184. The bill "replaces guidance adopted by the SEC in 2012 that currently governs the use of economic analysis in SEC rulemakings."
On Friday, the House took up and passed S.Con.Res. 3, the Obamacare repeal budget resolution. The vote was 227-198, with just nine Republicans voting against.
Then the House took up and passed S. 84, the bill providing a waiver for Gen. Mattis. The bill passed, by a vote of 268-151.
THIS WEEK ON THE HOUSE FLOOR:
The House is not in session this week.
LAST WEEK ON THE SENATE FLOOR:
The Senate came back into session on Monday afternoon and resumed consideration of S.Con.Res. 3, the ObamaCare repeal resolution. At 5:30 PM, the Senate voted on Sen. Rand Paul's substitute budget amendment. The amendment failed, by a vote of 14-83. Over the next three days, the Senate considered 22 amendments. None were adopted. Then, at 1:05 AM Thursday morning, the Senate voted on final passage. The budget resolution passed, by a vote of 51-48, with Sen. Paul crossing party lines to vote against the budget resolution.
On Thursday afternoon, the Senate took up and considered S. 84, a bill to waive the law barring appointment of a person as Secretary of Defense within seven years of relief from active duty as a regular commissioned officer of the Armed Forces. This bill would make it possible for retired Marine Gen. James Mattis to serve as Secretary of Defense. The bill passed, by a vote of 81-17.
THIS WEEK ON THE SENATE FLOOR:
The Senate will return on Tuesday. At approximately 4:45 PM, the body will conduct a roll call vote on passage of H.R. 72, the GAO Access and Oversight Act.
On Friday, after President-elect Trump is inaugurated and can officially nominate members of his Cabinet, Majority Leader McConnell plans to hold confirmation votes on the members of the Trump national security team.
OBAMACARE:
The House and Senate have both passed a budget resolution that instructs key committees to meet reconciliation targets repealing the major elements of ObamaCare. The next step will be for the four key committees to actually write legislation, with a view to reporting back their bills by January 27.
There is growing concern among Republicans on both sides of the Capitol dome about what comes next – that is, what's in the replace plan. During consideration of the ObamaCare repeal resolution, five Senate Republicans introduced an amendment to change the deadline for committee repeal legislation from January 27 to March, to give the key committees more time to write the repeal bill and work on replacement proposals; but, having received assurances from Leadership that the January 27 deadline was a "placeholder," they withdrew the amendment before it was brought to a vote.
Remember, the House and Senate Republicans will be in Philadelphia at their annual retreat from January 25-27. Leadership is hoping they'll be able to settle a lot of the questions about what exactly will be in the replacement bills at that retreat.
RUSSIAN HACKING:
We knew last weekend that on Friday, January 6, President-elect Trump had received a briefing from the leaders of the U.S. intelligence community about Russian efforts to influence the November elections. What we did not know until this week is that at the conclusion of that briefing, FBI Director James Comey pulled Trump aside and briefed him on the existence of a 35-page dossier that had been circulating among media elites for months, which included what its author – a former British intelligence officer – claimed were details of comprising personal information Russian intelligence had gathered on Trump for potential future use as blackmail.
Then, on Tuesday, the night before Trump would hold his first full-fledged press conference in five months, CNN reported that conversation and the existence of the document. CNN did NOT publish the document itself. That task was undertaken by BuzzFeed, which published the document in its entirety. I read the document, and found many holes and logical inconsistencies in the claims contained therein. And keep in mind, this document has been circulating for months, and has been investigated by many mainstream news outlets, who have chosen not to publish it or even acknowledge its existence until now because they could not confirm its claims.
At his Wednesday press conference, Trump refuted the allegations contained in the documents, and pointed out to the assembled reporters that he was a well-known germophobe. He then refused to take questions from a CNN reporter in attendance, because he was angry that CNN had chosen to report on Comey's private briefing of him.
Meanwhile, on Friday, Senate Intelligence Committee Chairman Richard Burr of NC reversed himself and declared in a joint statement with committee Ranking Member Mark Warner of VA that the committee will hold hearings on Russian cybertattacks against the U.S.
TRANSITION:
On Wednesday, President-elect Trump nominated David Shulkin, the top health official at the Veterans Administration, to serve as Secretary of the Veterans Administration. If confirmed, he would be the first Secretary in the department's history not to have served in the military. Nevertheless, veterans' groups and Members of Congress widely praised the nomination. Shulkin has a reputation as a turnaround artist. And his heart is that of a patriot – when he was asked by President Obama to take on his current duties following the exposure of the VA scandal in 2014, he gave up a $1.3 million annual salary running the Morristown Medical Center in New Jersey to take a job that pays him $170,000 annually.
The Senate began the confirmation process for President-elect Trump's Cabinet nominees by holding confirmation hearings for seven nominees: Jeff Sessions to serve as Attorney General, Rex Tillerson to serve as Secretary of State, Mike Pompeo to serve as CIA Director; Elaine Chao to serve as Transportation Secretary, Ben Carson to serve as HUD Secretary, retired Gen. James Mattis to serve as Secretary of Defense, and retired Gen. John Kelly to serve as Secretary of Homeland Security.
By virtually all accounts, Jeff Sessions' session in front of the Judiciary Committee went well. I anticipate no GOP defections on his confirmation vote.
On the other hand, by most accounts, Tillerson's session in front of the Foreign Relations Committee did not go so well. Tillerson appeared rattled and annoyed at several different points during the hearing. It became clear that FL Sen. Marco Rubio has serious questions about Tillerson's nomination. He repeatedly pressed Tillerson to answer whether or not Tillerson believed Russian dictator Vladimir Putin to be a "war criminal," based on the Russian military's atrocities in Syria. Tillerson demurred on that and other questions dealing with the Philippines and Saudi Arabia, and declined Democrat Sen. Robert Menendez's assertion that under his leadership, ExxonMobil had lobbied against U.S. sanctions on Russia following Russia's annexation of Crimea.
The Senate Foreign Relations Committee is composed of 11 Republicans and 10 Democrats. If Rubio were to cast a vote in committee against Tillerson's confirmation, and all Senate Democrats voted in opposition, the committee could still report the nomination to the floor with an unfavorable recommendation. And it's hard to see how Rubio would vote against Tillerson in committee, but then vote FOR him on the floor – that would be labeled a flip-flop – so Rubio's committee vote will be important. He hasn't announced publicly that he's going to vote against Tillerson, but he's certainly set himself up for it if that's the way he wants to go.
The Senate will continue its work on confirmation hearings this week. On Tuesday, Betsy DeVos, Trump's choice to serve as Secretary of Education, will testify before the Health, Education, Labor & Pensions Committee, and MT Rep. Ryan Zinke is slated to testify before the Energy and Natural Resources Committee.
On Wednesday, there will be four confirmation hearings: Commerce Secretary nominee Wilbur Ross will testify before the Commerce Committee; OK Attorney General Scott Pruitt, Trump's pick to head the EPA, will testify before the Environment and Public Works Committee; SC Gov. Nikki Haley, Trump's pick to serve as U.S. Ambassador to the United Nations, will testify before the Foreign Relations Committee; and GA Rep. Tom Price will testify before the Health, Education, Labor & Pensions Committee about his nomination to serve as Secretary of Health and Human Services.
The following day, former TX Gov. Rick Perry will testify before the Energy and Natural Resources Committee about his nomination to serve as Secretary of Energy, and Treasury Secretary nominee Steve Mnuchin will testify before the Finance Committee.
Meanwhile, civil rights icon and GA Democrat Congressman John Lewis stirred up more controversy this weekend, declaring in an interview that aired on NBC's "Meet the Press" this morning that, "I don't see this president-elect as a legitimate president." He continued, "I think the Russians participated in helping this man get elected … And they helped destroy the candidacy of Hillary Clinton … It's not right, that's not fair. It's not the open, the democratic process."
Trump's response was predictable: He tweeted, "Congressman John Lewis should spend more time on fixing and helping his district, which is in horrible shape and falling apart (not to … mention crime infested) rather than falsely complaining about the election results. All talk, talk, talk – no action or results. Sad!"
Lewis announced he would be boycotting the President-elect's inauguration. And then, just as predictably, on Saturday the Democratic National Committee sent me and millions of others on their email list a fundraising solicitation that appeared to be from "John Lewis." For the record, I read it but did not send a donation.
On Saturday, Esquire broke the news that the incoming Trump Administration is considering moving the press out of the White House briefing room, where they've worked since the Nixon Administration. Trump officials say they're considering making the move for access reasons – incoming White House Press Secretary Sean Spicer said that for Trump's press conference last Wednesday, they had received thousands of requests for credentials, and had eventually capped it at 400. The White House briefing room has 49 seats for reporters. Incoming White House Chief of Staff Reince Priebus, appearing today on ABC's "This Week," suggested that discussions about barring the press from the White House are "getting out of whack," and indicated that it's really not a question about moving the press out of the briefing room, it's about where to hold press briefings that will accommodate the greater interest from reporters.
SUGGESTED READING:
JENNY BETH MARTIN/TEA PARTY PATRIOTS:
WT: Jenny Beth Martin: Confirm Scott Pruitt at EPA
Breitbart: Jenny Beth Martin: Paul Ryan Should Have Considered Canceling CNN Town Hall After 'Hit Job' They Did on Trump
AGENDA:
Washington Examiner: Senate GOP Votes To Keep Earmark Ban
WaPo: Senate Splits 49-49 On Amendments Based On Trump's Entitlement Campaign Promises
Washington Examiner: House Votes To Reform Federal Regulatory Machine
Hill: Ryan, Trump Advisers Meet On Tax Reform
Hill: Right Renews Push for Term Limits as Trump Takes Power
COMEY:
Politico: DOJ Watchdog Opens Review of Comey's Clinton Email Investigation
Hill: Dems 'Outraged' with Comey After House Briefing
Hill: Wasserman Schultz Confronted Comey About Russian Hacking
NRO: Why Republicans Lose the Narrative Battle: The Inspector-General Gambit
OBAMACARE:
Hill: Congress Takes Step Toward ObamaCare Repeal
Politico: Freedom Caucus Looks To Delay Budget – And ObamaCare Repeal
Politico: 5 Senate Republicans Seek To Slow Down ObamaCare Repeal
WaPo: Rand Paul: Trump Open To Passing ObamaCare Replacement Alongside Repeal
Politico: GOP Leaders Vow To Plow Ahead With ObamaCare Repeal
Politico: Ryan: GOP's Goal Is To Replace, Repeal ObamaCare 'Concurrently'
WaPo: Trump, Hill GOP Fret About Fallout From Repealing ObamaCare So Quickly
Hill: Trump, GOP At Crossroads On Repealing ObamaCare
NRO: A Health Care Plan the GOP Could Get Behind
Hill: Senate Takes First Step Toward Repealing ObamaCare
Politico: Trump's ObamaCare Impatience Challenges GOP
WaPo: Anxious Lawmakers To GOP Leaders: What's The Plan To Replace ObamaCare?
NRO: ObamaCare: A Math Problem For House Republicans
Politico: How The GOP Plans To Repeal ObamaCare
Politico: Senate OK's Budget, Moves Toward Demise Of ObamaCare
Hill: House Takes First Step To Repeal ObamaCare
WSJ: House Takes First Step Toward Ending Affordable Care Act
AP: Early Win on Budget Pressures GOP To Deliver on Health Care
RUSSIAN HACKING:
Hill: Trump Told Of Unsubstantiated Russian Effort To Compromise Him
Fox News: Russia, Trump Deny Report Moscow Has Compromising Info On President-Elect
New York Times: How A Sensational, Unverified Dossier Became A Crisis For Donald Trump
http://www.nationalreview.com/article/443792/russia-donald-trump-intelligence-report-christopher-steele-russian-propaganda-disrupt?utm_source=Sailthru&utm_medium=email&utm_campaign=Daily%20Trending%20Email%20Reoccurring-%20Monday%20to%20Thursday%202017-01-12&utm_term=NR5PM%20Actives
WaPo: Why Did Obama Dawdle On Russia's Hacking?
Hill: CNN in Trump's Crosshairs
Hill: Senate Intel Panel To Prove Trump Team's Ties to Russia
SCOTUS:
http://www.politico.com/story/2017/01/supreme-court-trump-schumer-conservatives-233315?mkt_tok=eyJpIjoiTjJVek5tTTRNMlprWXpnMSIsInQiOiJFSm16aFA1NTRJcXhhQnljMDR1SWtXYUJ3WGhrcFlpcFwvSUxQXC9MQ08yWElBWmlGSG1XVXgxTmFUNnRRaHVuZm43Rm1XYWtrWHJSczF5Y2VkTm81dGxMXC9VcGF4MzBkTklRMnc0V3l0RU5ZRStBKzQ1emdGYWNpR2hPYU9kRDdZTiJ9
Hill: Conservatives Press Trump On Supreme Court Pick
CNN: Trump, Pence Moving Quickly On Supreme Court Pick
TRANSITION:
RC: DeVos Hearing Postponed Until Next Week
WaPo: The Cabinet Was The Easy Part. Staffing (And Steering) The Bureaucracy Takes Much More Work
WaPo: Pompeo's Confirmation Hearing To Be CIA Director Postponed One Day
Politico: Top Takeaways From Session's Confirmation Lovefest
Politico: Top Takeaways From Tillerson's Rocky Hill Performance
Politico: Tillerson Has A Shaky Show Before Skeptical Senators
Politico: Mattis Waiver Narrowly Passes House Panel After Full Senate Approval
Politico: Rubio's Choice Buck Trump Or Back Down On Tillerson
Politico: House Passes Mattis Waiver 268-151
Politico: Trump Taps VA Health Chief Shulkin To Be Secretary
Hill: Trump's Surprise VA Pick Known as Turnaround Artist
WE: Trump Team Considering Kicking Reporters out of the White House
Politico: John Lewis on Trump: 'I Don't See This President-elect as a Legitimate President'
Politico: Trump Rips John Lewis as Democrats Boycott Inauguration
Esquire: Exclusive: The Trump Administration May Evict the Press from the White House
Hill: Priebus: Talk of Moving Press 'Getting out of Whack'
LEADERSHIP:
CNN: Lifelong Republican To Speaker Ryan: ObamaCare Saved My Life
RC: Freshmen Backed by Freedom Caucus Aren't Committing to Joining