Tea Party Patriots Weekly Report from Washington for 11/27/16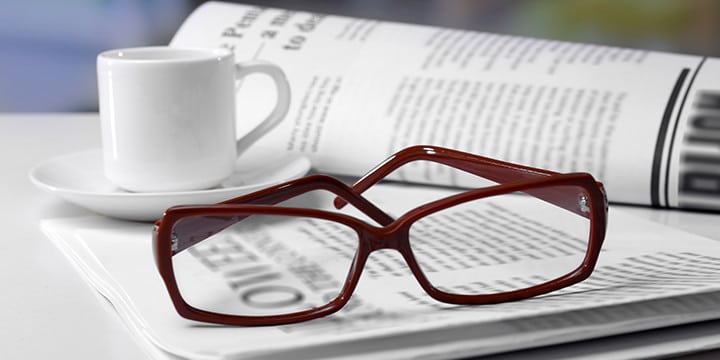 CALENDAR:
The House will return on Tuesday, with no votes to be held before 6:30 PM. The House will stay in session through Friday, with the last vote scheduled for no later than 3 PM.
The Senate will return on Monday, with the first vote set for Tuesday morning at 11:30 AM. The Senate will stay in session through Thursday.
THIS WEEK ON THE HOUSE FLOOR:
When the House starts voting on Tuesday, they'll take up 16 bills on the Suspension Calendar. Then, on Wednesday and for the balance of the week, they've got another 13 bills on the Suspension Calendar, including the Intelligence Authorization Act for FY 2017, which is as yet un-numbered.
In addition, we expect to see a vote on a combination package that joins a medical innovation bill and a mental health reform measure. The House Rules Committee will meet Tuesday to set the Rule for debate, and the Senate is expected to take it up before Congress is done for the year.
Finally, at some point in the week we expect to see the language of a three-month Continuing Resolution, which will fund the government through March of 2017.
THIS WEEK ON THE SENATE FLOOR:
The first vote of the week will take place Tuesday morning. It's a roll call vote on final passage of S. 2873, the Expanding Capacity for Health Outcomes (ECHO) Act, introduced by GOP Sen. Orrin Hatch, chairman of the Senate Finance Committee. The bill would require HHS "to study technology-enabled collaborative learning and capacity building models and the ability of those models to improve patient care and provider education."
Beyond that, the Senate is waiting for the House to act on the combo package medical innovation and mental health reform. And, of course, the Senate will wait for the House to act on the Continuing Resolution.
IMMIGRATION:
Who says elections don't have consequences? No sooner had Donald Trump won the election than the Justice Department began suspending court cases over immigration policy, so the incoming Trump Administration could weigh in on the legal strategy. One of those cases is the challenge to the President's 2014 deportation amnesty, which remains on hold after a 4-4 tie in the Supreme Court last year failed to overrule the lower court's ruling putting the program on ice.
Meanwhile, Reuters reports there's a new surge of illegal immigrants arriving from Central America. They've been encouraged by the coyotes to try to make it into the U.S. before President-elect Trump becomes President Trump on January 20.
TRANSITION:
Since last we spoke, the Trump transition team has announced the President-elect's intent to nominate several people for various positions in the White House and the Cabinet:
AL GOP Senator Jeff Sessions has been nominated to serve as Attorney General
Betsy DeVos, former MI state GOP chair, has been nominated to serve as Secretary of Education
SC Governor Nikki Haley has been nominated to serve as the United States Ambassador to the United Nations
Gen. Michael Flynn, ret., former head of the Defense Intelligence Agency, will serve as National Security Adviser in the White House
T. McFarland, a veteran of the Reagan and Bush Administrations, will serve as Deputy National Security Adviser in the White House
Kansas Congressman Mike Pompeo has been nominated to serve as Director of the Central Intelligence Agency
Don McGahn, former FEC Chairman and campaign counsel to the Trump campaign, will serve as White House Counsel
In addition, media accounts indicate that there's a war brewing inside the transition team over the selection of a new Secretary of State. If these accounts are to be believed, Trump loyalists led by Steve Bannon and Kellyanne Conway are lining up behind former NYC Mayor Rudy Giuliani, while more Establishment-oriented Republicans, led by Vice President-elect Mike Pence, are backing 2012 GOP nominee Mitt Romney. Conway went to extraordinary lengths on Thursday, tweeting that she was "Receiving deluge of social media & private comms re: Romney Some Trump loyalists warn against Romney as sec of state" and linking to a Politico article about growing opposition to Romney.
This, I believe, was the President-elect's way of telling Romney he wasn't going to get the job. I find it difficult to believe that Kellyanne Conway would be going rogue on this – at no point in the entire general election campaign did she go rogue, even after the release of the Access Hollywood tape. So, if she's not going rogue, then what she did when she tweeted that message had the approval of the President-elect. And the President-elect was telling Romney publicly that there was a huge and growing backlash to his potential nomination. Then, on this morning's Sunday morning shows, Kellyanne doubled down, using appearances on CNN and Meet the Press to reinforce her message that there's huge opposition to nominating Romney, because of the way he treated Trump during the campaign.
But then this morning, MSNBC reported that Trump was said to be "furious" with Conway for taking on Romney so publicly. And then, later this morning, Conway told the press those reports of Trump's anger were false. So who knows?
And that explains why, in the last few days, a new name has entered the mix – Gen. David Petraeus. The problem is, I don't know what Petraeus is best known for – being one of the best war-fighting generals of his generation, who turned around the Iraq war and set the stage for victory, or being the guy who had a major lapse in judgment when he chose to share classified information with his biographer, with whom he was having an extramarital affair. No one in the chattering class seems to think he would have any problem doing the job; the question is, could Trump nominate him, despite his own problems handling classified information, given the focus Trump put on that question in the context of his campaign against Hillary Clinton?
For Secretary of Defense, it appears Trump is leaning toward retired Marine General James "Mad Dog" Mattis. Mattis led the First Marine Division's lightning fast movement into Baghdad during the U.S. invasion of Iraq in 2003, and then took over Central Command in 2010. In 2013, he was forced into retirement after President Obama determined Mattis was "too confrontational" toward Iran. Because he has not been separated from his military service for seven years, he would need a congressional waiver to serve as Secretary of Defense, but no one seems to think that's a problem.
Meanwhile, Green Party presidential candidate Jill Stein filed a request for a recount of the votes in Wisconsin, and says she plans to file for recounts in Michigan and Pennsylvania, as well, based on suggestions that electronic voting machines may have been hacked. The Clinton campaign announced it was joining in the request for a recount in Wisconsin, and would join Stein in calling for a recount in Pennsylvania and Michigan, too, if Stein files for recounts there as well. But we're not talking hundreds of votes separating the top two vote-getters, we're talking tens of thousands, so there's not much chance this is going to change the outcome of the election.
SUGGESTED READING:
JENNY BETH MARTIN/TEA PARTY PATRIOTS:
Politico: Jenny Beth Martin: The Tea Party Movement Is Alive And Well And We Saw Trump Coming
WT: Jenny Beth Martin: Repeal Congress' Special Exemption from ObamaCare, Kill Two Birds with One Stone
WT: Jenny Beth Martin: The Agenda of the Smear Steve Bannon Campaign
Redlands Daily Facts: Early Indicators That Trump Would Win Presidency
American Thinker: Who Gets The Credit For Trump's Victory? The Tea Party
AGENDA:
Hill: Lawmakers Reach Deal To Vote on Cures, Mental Health Bill
Hill: GOP Leaders Face Crunch In Trump's First 100 Days
Politico: House GOP Maps Out Ambitious Start To Trump's Presidency
Politico: Trump Announces Executive Actions For Day One
Hill: GOP Debates Going Big On Tax Reform
Hill: Trump Lays Out Agenda For First Days In White House
NRO: Mike Lee: Conservatives Should Embrace Principled Populism
EXPORT-IMPORT BANK:
Hill: Ex-Im Faces New Problems with Trump
IMMIGRATION:
http://www.washingtontimes.com/news/2016/nov/22/justice-department-backs-down-on-immigration-digs-/?mkt_tok=eyJpIjoiTVRFMlpXTTRORFkxWkdGaCIsInQiOiJ1clNYbzdkcW91dktseHE2dWh2aFNqOFl4cVdWMGduOEJSRU1Yd2dYa09FUWYxbHNuZkZGZnZMWENzV045YWJ1T2c4NG1rTlVMQ1RJc3poMXRCb3o1Z2llODd4YmgxWmdKbndUdGREYnJ2dz0ifQ%3D%3D
Reuters: Central Americans Surge North, Hoping To Reach U.S. Before Trump Inauguration
IRAN:
Politico: Iran Deal Foe Schumer Not Ready To Scrap It
WaPo: Ayatollah Threatens Response To Iran Sanction Extension, Putting Pressure On Obama
OBAMACARE:
Politico: Pence: Trump To Push Rapid Repeal Of ObamaCare
Politico: House Asks Court To Pause ObamaCare Lawsuit
https://www.nationaljournal.com/s/645241/gops-first-big-obamacare-repeal-hurdle-passing-budget?mref=hotline_email&mkt_tok=eyJpIjoiTWpVd05XRTVOemd6WkRKaCIsInQiOiIwXC9qN1ozMjlXUEJ1aytOb2pRMXVXem1NXC80T3RwcXdPWDRUTElNajVmeEdGTzNnU3cxeExyQzlXZjg1TkdqMDV6RkN2cUxyTkp6N2w2SXd1SlJlYXlGTzJNWSt0NGEyMWRTZUNqTGwzdjhNPSJ9
SPENDING:
WaPo: Opinion: Trump's Big Infrastructure Plan Is A Trap
Hill: Five Things To Know About Trump's Infrastructure Plan
Politico: Trump's $1 Trillion Plan Hits D.C. Speed Bumps
WSJ: Inside Donald Trump's Economic Team Two Very Different Views
WaPo: How To Pay For Donald Trump's Trillion-Dollar Agenda? Congressional Republicans Aren't Saying
WaPo: Trump Has A Plan For Government Workers. They're Not Going To Like It.
Huffington Post: Mitch McConnell Wants To Put Off A Real Budget Even Longer
Politico: The Real Legacy In Jeopardy Under The New Congress? LBJ's
WaPo: Daily 202: Deficit Hawks May Not Be Part Of Donald Trump's Washington
TRANSITION:
Hill: Democrats Pledge To Fight Session's Nomination
Politico: Inside Chris Christie's Fall From Grace
DC: Trump To Offer Mattis, Romney And Mnuchin Cabinet Jobs
Politico: Sessions Looks Like A Lock For Confirmation
Politico: Brown Confirms Trump Is Considering Him To Head The VA
AP: Trump's Pick For Justice Could Influence Immigration
Hill: Trump Eyes House Members For Cabinet Jobs
Politico: Conway Unloads on Romney
MSNBC: Trump 'Furious' Over Kellyanne Conway Comments on Sunday Shows About Romney: Sources
Politico: Conway Shoots Down report that Trump Is 'Furious' with Her
Bloomberg: Why Trump's Washington Loves 'Mad Dog' Mattis
NBC: Who Is Mad Dog Mattis, Trump's Likely Pick for Defense Chief?
Politico: How Mike Flynn Became America's Angriest General
Hill: Trump To Nominate Betsy DeVos For Education Secretary
WaPo: Republicans Are Still Watching For Obama Appointees Who Try To Wrangle Jobs In The Trump Administration
Politico: Democratic Presidential Electors Revolt Against Trump
CNN: Trump Flips, Now Opposes Prosecution For Clinton
Politico: Trump: The President Can't Have A Conflict Of Interest
WSJ: Donald Trump Selects Donald McGahn as White House Counsel
Politico: Trump's Team of Rivals: Fighting Spills Into Public
Politico: Ingraham Wants To Be More than just Trump's Flack
Politico: Trump Taps K.T. McFarland To Be Deputy National Security Adviser
Hill: Wisconsin To Recount Presidential Votes
FOX: Trump Calls Stein, Clinton Vote Recount Effort 'Ridiculous,' a 'Scam'
Politico: White House Insists Hackers Didn't Sway Election, Even as Recount Begins
Politico: Donald Trump's Cabinet-In-Waiting: What We Know So Far
WaPo: Trump's Term Limits Promise Faces Its Own Limits on Capitol Hill
LEADERSHIP:
Hill: Who Is Tim Ryan? A Closer Look At Pelosi's Challenger
Hill: GOP Senators Wary of Nuking Filibuster
MISCELLANEOUS:
WaPo: Judge Halts Rule That Would Have Expanded Overtime Pay To Millions Of Workers