Tea Party Patriots Weekly Report from Washington for 11/13/16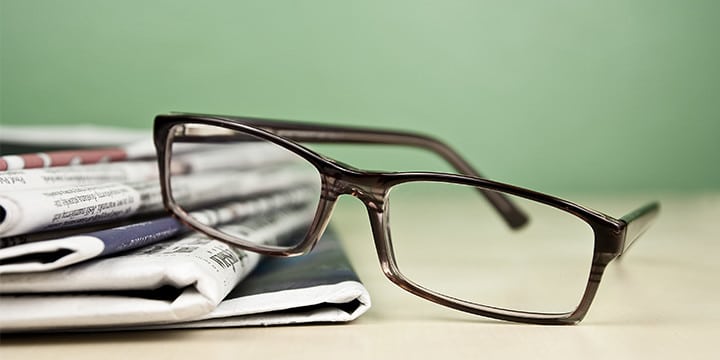 CALENDAR:
The House will return on Monday, November 14, with votes postponed until 6:30 PM, and will stay in session through Thursday, with no votes scheduled later than 3 PM.
The Senate will return on Tuesday, November 15, with the first vote set for 5:30 PM. They are scheduled to stay in session through Friday.
THIS WEEK ON THE HOUSE FLOOR:
When the House reconvenes on Monday, they'll move to take up eight bills on the Suspension Calendar.  On Tuesday, they'll move to take up another four bills on the Suspension Calendar, including the Iran Sanctions Extension Act, sponsored by CA Republican Ed Royce, the Chairman of the House Foreign Affairs Committee. That bill does not yet have a bill number. But it's a very important piece of legislation, because the current Iran Sanctions Act expires at the end of the year, and unless Congress extends the law – and the President signs it – the U.S. government would have no sanctions that could "snap back" into place should the Trump Administration decide at some point in the future that the Iranians aren't living up to their end of the deal. The Royce bill merely extends the current sanctions for another ten years.
And, given that President-elect Trump has already said he believes the Iran deal is the "worst deal ever," we may well need to have those sanctions in place, ready to be enforced once again.
On Wednesday, the House is scheduled to vote on H.R. 5711, to prohibit the Secretary of the Treasury from authorizing certain transactions by a U.S. financial institution in connection with the export or re-export of a commercial passenger aircraft to the Islamic Republic of Iran. They are also scheduled to vote on H.R. 5982, the Midnight Rules Relief Act of 2016, sponsored by Darrell Issa of CA.
H.R. 5711 would make it more difficult for Iran to obtain commercial aircraft by preventing U.S. banks from offering loans or other financial services to make those purchases possible.
H.R. 5982 would amend the Congressional Review Act (CRA) to allow en bloc disapproval of multiple regulations issued by a President in his or her final year in office. As it stands now, Congress can only use the CRA one rule at a time, which is a rather cumbersome process when you're trying to overturn many rules at once.
THIS WEEK ON THE SENATE FLOOR:
When the Senate returns on Tuesday, the first vote scheduled will be a vote on H.R. 4511, the Gold Star Families Voices Act. This bill amends and expands the Veterans Oral History Project Act to allow the immediate family of a slain service member to provide biographical histories of those members through video and audio recordings.
Beyond that, we have no information on the Senate schedule for the rest of the week.
OBAMACARE:
President-elect Trump gave an interview to the Wall Street Journal on Friday wherein he revealed he is already rethinking his opposition to ObamaCare and his vow to fully repeal it. After meeting at the White House with President Obama for 90 minutes on Thursday, Trump said Obama appealed to him to keep at least two parts of ObamaCare in place – the prohibition against insurance companies denying people coverage for preexisting conditions, and the so-called "slacker mandate" that allows adult children up to the age of 26 to stay on their parents' plans. Trump said he would like to find a way to keep at least those two elements in place. Stay tuned.
SCOTUS:
Senate Majority Leader Mitch McConnell's Supreme Court gamble worked: President Obama will be denied the opportunity to name a third Supreme Court justice, and President Trump will make that pick instead.
Just FYI, the two Bill Clinton appointees to the Supreme Court – Ruth Bader Ginsburg and Stephen Breyer – are 83 and 78 years old, respectively. Anthony Kennedy, the so-called "moderate" "swing vote" on the Court, is 80 years old. And Clarence Thomas, appointed by George H.W. Bush, is 68, and has already served on the Court for 25 years.
SPENDING:
You will recall that when last the Congress was in session, back in September, it passed a short-term Continuing Resolution that funded the government through December 9. The question then was, what kind of spending measure would Congress pass after that? There were two options – pass another short-term CR that would fund the government through, say, March of 2017, so the new President could work with the new Congress to fund the second half of fiscal 2017 with their own priorities, OR pass a nine-month Omnibus appropriations bill that would allow the current President and Congress to set the funding levels.
Conservatives on the Hill – particularly those in the House – wanted very much to pass nothing more than a short-term CR. They wanted the new Congress and President to be able to set the funding levels for six months' worth of government spending. And they pushed Speaker Ryan hard on this through the month of October.
Senate Majority Leader Mitch McConnell saw things differently. Even as recently as Wednesday, the day after the election, he was talking about using the lame duck session of Congress to pass an Omnibus spending bill to fund the government for the rest of the fiscal year. He said he wanted to take care of those funding levels – and a likely increase in the national debt, which needs to be done before March – on President Obama's watch, so that the new president could start with a fresh slate.
By the end of last week, McConnell had dropped his insistence on a full-year Omnibus. As of today, it seems the short-term CR has won. We have no details yet on what will be in it, but it appears as if the conservatives have won this fight and we'll be looking at a Continuing Resolution that lasts only through March of 2017. Stay tuned for more on that as developments warrant.
LEADERSHIP:
After considering a challenge to House Speaker Paul Ryan, the members of the House Freedom Caucus have decided to back him instead. House GOP leadership elections will be held Tuesday, November 15. The four top leadership positions – currently held by Speaker Ryan, Majority Leader Kevin McCarthy, Majority Whip Steve Scalise, and House GOP Conference Chairman Cathy McMorris Rodgers – will all remain stable.
TRANSITION:
"Personnel is policy." That axiom of Washington life has been branded into the minds of conservatives for two generations. And what we're seeing now, in the Trump transition, is a perfect example.
On Friday, New Jersey Governor Chris Christie – who had headed the Trump transition team since its inception – was formally dumped, in favor of Vice President-elect Mike Pence. Christie was demoted to vice chairman, where he joined a bunch of other familiar names who were newly installed. Most significantly, Christie's choice for executive director of the transition team – Rich Bagger, a former New Jersey state legislator and Christie ally – was also removed, replaced by AL Sen. Jeff Sessions' chief of staff, Rick Dearborn. So that's how we know that Jeff Sessions may be listed on the organization chart as one of a half-dozen "vice chairmen" of the transition team, but he's got more pull than most.
Earlier this afternoon, the Trump transition team announced that current RNC Chairman Reince Priebus would serve as White House Chief of Staff in the Trump Administration, where he would be joined by former Breitbart CEO Steve Bannon as Chief Strategist and Counselor to the President. The two would serve as "coequal partners" in the Trump White House, according to the statement.
To my thinking, this is a clever and smart move by Trump. Leading up to the decision, the eyes of the political world had been on him, with everyone ready to make long-term judgments about his prospects based on whom he chose to fill the role of Chief of Staff. If he chose Priebus, the conventional wisdom said, he would be opting for a Washington insider who could help him move his legislative agenda on Capitol Hill, perhaps at the cost of some Trumpian ideological purity, given that Priebus' previous agenda and Trump's were not 100 percent in sync. If he chose Bannon, by contrast, said the conventional wisdom, he would be choosing to forge ahead with his outsider agenda without benefit of anyone who knew how DC works – as if Bannon had no idea about how Washington works.
By appointing the two men to the two most senior positions available in the White House, Trump avoids that decision and ensures he has both men on the inside of the tent, where their individual talents can be put to his use as he sees fit.
For those of you who are a bit younger, let me remind you that having coequal partners run a White House has been tried before – most recently, in January 1981, to be specific, when Ronald Reagan appointed James Baker, Ed Meese, and Michael Deaver as a triumvirate to run his White House. That model worked pretty well for Reagan, as I recall, so there's precedent for success with this model.
As some of you may have seen, Jenny Beth weighed in on this choice publicly on Saturday, coming down on the side of Bannon over Priebus for the Chief of Staff job. You can find her memo in the Suggested Reading. Stay tuned.
SUGGESTED READING:
JENNY BETH MARTIN/TEA PARTY PATRIOTS:
Time: Read The Conservative Wish List For President Elect Trump
CNS News: Brent Bozell: To Fix A Broken Government "Bring A Businessman To Washington!"
CNN: First on CNN: Tea Party Patriots Warn Against Priebus for Chief of Staff
FOX: Jenny Beth Martin: How the Tea Party Helped Trump Win the Election
Hill: Laura Ingraham Under Consideration for White House Press Secretary
MEMO: Jenny Beth Martin to Tea Party Activists, Grassroots Conservative Friends & Allies
AGENDA:
Politico: With GOP Sweep, Trump Team Eyes More Ambitious Agenda
Politico: Trump Poised To Erase Obama Policies
Hill: Trump, GOP Plot Ambitious Agenda
RS: Can Conservative Groups Still Have Influence in a Trump Administration?
DEFENSE:
WaPo: Fight Over LGBT Provisions Threatens To Stall Defense Bill When Congress Returns
EXECUTIVE POWER:
LA Times: A Primer On Executive Power: Trump Can't End Same-Sex Marriages, But He Could Speed Up Deportations
IMMIGRATION:
Reuters: House Republicans Test Trump On His US-Mexico Wall
IRAN:
Reuters: Exclusive: US House To Vote On Iran Sanctions Act Renewal As Early As November
WaPo: Congress' Other Must-Pass Measure: Iran Sanctions
OBAMACARE:
Weekly Standard: Insurer's Profits Have Nearly Doubled Since Obama Was Elected President
Politico: McConnell Says GOP Will Quickly Repeal ObamaCare
RC: McConnell Pledges ObamaCare Roll Back But Cautions About Overreach
Daily Signal: How Republicans Can Start To Dismantle ObamaCare With A Trump Presidency
Politico: Poll: Repealing ObamaCare Is Republican's Top Priority For Trump
Politico: How To Repeal ObamaCare: A Road Map for the GOP
Hill: Trump Open To Keeping 'Amended' Version of ObamaCare
Politico: Poll: Repealing ObamaCare Is Republicans' Top Priority for Trump
Politico: GOP Feuds Over How To Kill ObamaCare
SCOTUS:
Politico: McConnell's Supreme Court Gamble Pays Off In Spades
Politico: Graham: Cruz Should Be on Supreme Court Shortlist
SPENDING:
WSJ: Government Spending Deal Is Less Likely After GOP Victories
Morning Consult: RSC Chairman Urges GOP Against Lame-Duck Spending Deal With Obama
Politico: GOP Leaders Look To Dodge Spending, Debt Ceiling Clash
Top Senate Republican Meets With Lobbyists On Spending Plans
TAX REFORM:
Hill: Election Result Opens Door For Tax Reform
TRANS PACIFIC PARTNERSHIP:
Politico: Trump Will Quit TPP In Few Days
TRANSITION:
Politico: Trump Staff Line Up For White House Jobs
Politico: Trump Transition Organizational Chart
WSJ: Donald Trump Transition Team Planning First Months in Office
DC: Exclusive: Here Is a List of People Donald Trump Is Considering for Senior White House Jobs
Hill: Pence Takes Lead as Trump Reshapes Transition Team
Politico: Trump Team Rivalries Spark Infighting
Politico: Trump Shakes Up His Power Structure
Politico: What Trump's Chief of Staff Pick Says About His Presidency
CNN: Trump Pulled in Different Directions on Chief of Staff; Priebus Has Edge
Politico: Conway: Trump Chief of Staff Appointment 'Imminent'
Hill: Trump Names Priebus, Bannon to WH Staff
Breitbart: Trump Names Steve Bannon as White House Chief Strategist and Reince Priebus as Chief of Staff
LEADERSHIP:
Fox News: Tea Party Tied Group Calls For Delay In Speaker Vote As Ryan Faces Unrest
CNN: Paul Ryan And Allies Brace For Fallout In Leadership Race From Trump Backers
Politico: Freedom Caucus Divided Over Ryan Ouster
Politico: Who Could Replace Paul Ryan?
Politico: House Eyes Mid-November For Leadership Elections
Politico: Freedom Caucus Is Poised To Back Ryan As Speaker
RC: Ryan's Speakership Appears Safe After GOP Election Sweep
Politico: Trump Makes Nice With Hill GOP
MISCELLANEOUS:
Vox: The Smug Style in American Liberalism