Tea Party Patriots Weekly Report from Washington for 7/10/16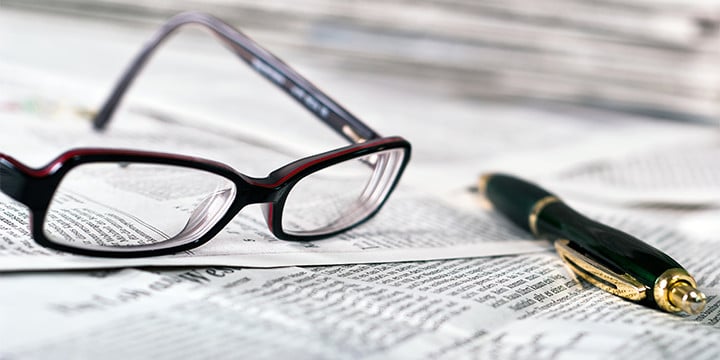 CALENDAR:
The House will return on Monday, July 11, with the first vote scheduled for 6:30 PM. The House will stay in session until Friday, with no votes later than 3:30 PM. And then begins the Summer Recess, which will last for seven glorious weeks, until Tuesday, September 6.
The Senate will return on Monday, July 11, with the first vote scheduled for 5:30 PM. The Senate will stay in session until Friday, at which point begins the Senate's Summer Recess, which will also last for seven glorious weeks, until Tuesday, September 6.
LAST WEEK ON THE HOUSE FLOOR:
The House was in recess for the Fourth of July break from Friday, June 24 through Tuesday, July 5.
The House returned on Tuesday the 5th and moved to take up 17 bills on the Suspension Calendar. They also took up the Rule for H.R. 4768, the Separation of Powers Restoration Act, and the Rule for H.R. 1270, the Restoring Access to Medications Act, which would amend the Internal Revenue Code of 1986 to repeal the amendments made by the Affordable Care Act which disqualify expenses for over-the-counter drugs under health savings accounts and health flexible spending arrangements. And then they took the Rule for H.R. 5485, the Financial Services and General Government Appropriations Act. And they WANTED to take up a bill offered by Majority Leader Kevin McCarthy that dealt with guns, about which we'll talk more in a moment.
On Wednesday, the House took up and passed H.R. 1270, the Restoring Access to Medication Act, by a vote of 243-164, with 26 Members not voting. Later that day, they took up and passed S. 1252, the Global Food Security Act. Then they took up and passed H.R. 2646, the Helping Families in Mental Health Crisis Act, under Suspension of the Rules, by a vote of 422-2, with nine Members not voting. And then they moved to take up H.R. 5485, the Financial Services and General Government Appropriations Act. For the next four hours plus, they voted on amendments – 16 of them required roll call votes, by my count. They were in late last Wednesday, taking their last vote at just before midnight.
On Thursday, after considering a total of 70 amendments by either voice votes or roll call votes, the House passed H.R. 5485, the Financial Services and General Government Appropriations Act, by a vote of 239-185. The bill cuts $236 million from 2016 funding levels for the Internal Revenue Service, and $50 million from 2016 funding levels for the Securities and Exchange Commission. Rep. Ken Buck of CO offered an amendment that was an interesting and sneaky way of firing IRS Commissioner John Koskinen – he tried to zero out the salary for the IRS Commissioner through January 2017. Under federal law, you're not allowed to volunteer your time as an employee; so if the position carried no salary, Commissioner Koskinen would not have been allowed to work. The Buck Amendment failed by a vote of 197-224, with 43 Republicans crossing party lines to join Democrats in killing it.
In addition, the House added other amendments of interest:
An amendment offered by Rep. Paul Gosar of AZ prohibits bonuses to senior IRS employees. Passed by voice vote.
An amendment offered by Rep. Scott Garrett of NJ prohibits funds to designate any nonbank financial company as "too big to fail." Passed 239-182.
An amendment offered by Paul Gosar of AZ prohibits funds to Sanctuary Cities. Passed 236-182.
An amendment offered by Rep. Sean Duffy of WI prohibits funds from being used to implement any regulation costing $100 million or more.
The House waited until Friday to take up the Conference Report for S. 524, the Comprehensive Addiction and Recovery Act. They moved the report just before noon, and passed it by a vote of 407-5, with 21 Members not voting, and then left town for the weekend.
THIS WEEK ON THE HOUSE FLOOR:
The House will return on Monday, and will try to take up 24 bills on the Suspension Calendar. The House will also attempt to move H.R. 4768, the Separation of Powers Restoration Act, under a Structured Rule.
On Tuesday, the House will take up H.R. 5658, the Tested Ability To Leverage Exceptional National Talent Act – yes, that's the TALENT Act of 2016, sponsored by Majority Leader Kevin McCarthy.
Then they'll begin consideration of H.R. 5538, the Department of the Interior, Environment, and Related Agencies Appropriations Act. They're going to try to get this appropriations bill done before the end of the week.
They're also scheduled to take up H.R. 5119, No 2H2O from Iran Act, sponsored by Rep. Mike Pompeo of KS, which would prohibit the U.S. from purchasing heavy water from Iran; H.R. 4992, the United States Financial System Protection Act, sponsored by Rep. Ed Royce of CA; and H.R. 5631, to hold Iran accountable for its state sponsorship of terrorism and other threatening activities and for its human rights abuses, and for other purposes, sponsored by Majority Leader Kevin McCarthy.
In addition, most likely next Wednesday, the House will take up S. 304, the Conscience Protection Act, which codifies the existing Weldon Amendment, which prohibits federal, state or local governments that receive federal funds from penalizing an individual, health care provider or institution, social services organization, or employer who chooses not to perform, refer for, pay for, or provide coverage for abortion. The legislation also provides a private right of action for individuals or institutions that believe their conscience protections are being violated. This bill is a big deal to pro-family groups, especially given that the state of California and other states are requiring religious employers, health plans, and health providers to perform or provide coverage for abortions in violation of the Weldon Amendment – and HHS is, not surprisingly, not doing anything about it.
You'll note what is NOT on the Majority Leader's calendar for this week – no discussion of votes on gun control matters of any kind.
LAST WEEK ON THE SENATE FLOOR:
It was a short week last week – the Senate came back to work on Wednesday, with the first vote at 2:45 PM on the confirmation of a federal district judge.
Next up was a vote to invoke cloture on S. 3100, Sen. Pat Toomey's "Stop Dangerous Sanctuary Cities" Act. The vote failed by 53-44.
Twenty minutes later, and a year and five days after Kate Steinle was gunned down in San Francisco allegedly by an illegal immigrant who had multiple felony convictions and multiple deportations, and had been in police custody but had been released before federal authorities could pick him up to deport him again, the Senate attempted to invoke cloture on S. 2193, offered by Sen. Ted Cruz of TX, the proposed law that bears her name. The cloture vote failed, by a vote of 55-42.
On Thursday, Senate Democrats sent a letter to Senate Republican leaders threatening to block all remaining appropriations bills unless GOP leaders "publicly give your word that all appropriations bills considered in both chambers and sent to the president for his signature will comply with the principles of fair funding, parity [between defense and non-defense spending], and a rejection of poison pill riders." This letter was sent despite the fact that the defense appropriations bill had come out of the full appropriations committee in late May on a unanimous vote.
What's even more remarkable about this is that the Senate's defense appropriations bill DID provide for parity between defense and non-defense spending, and it adhered to the Obama Administration's proposed defense budget and excluded poison pill riders.
Later Thursday evening, Democrats lived up to their threat by voting to block consideration of the defense appropriations bill. The Senate failed to invoke cloture by a vote of 50-44, almost entirely along party lines, with only Democrat Joe Donnelly of IN crossing party lines. Senate Majority Leader Mitch McConnell entered a motion to reconsider the failed cloture vote, allowing for a re-vote at a later time.
The result? Looks like we're on track for a Continuing Resolution in September, and then, possibly, a mini-budget deal in a Lame Duck session.
One final note – late Thursday, Senate Majority Leader McConnell began the Rule 14 process on H.R. 1270, the Restoring Access to Medication Act.
THIS WEEK ON THE SENATE FLOOR:
The Senate will return to work on Monday, with the first vote set for sometime before lunch on Tuesday, July 12.
On Monday, the Senate will resume consideration of the motion to proceed to H.R. 5293, the Department of Defense appropriations bill.
Later in the week, the Senate may take action on the following items:
The CARA/Opioids Conference Report
The Military Construction-Veterans Affairs-Zika Conference Report
Federal Aviation Administration reauthorization (the current authorization ends July 15)
Motion to go to conference on S. 2012, the Energy Policy Modernization Act
BENGHAZI:
On Tuesday, June 28, while the House was in recess for the Fourth of July break, the House Select Committee on Benghazi released its 800-page report. Here are some key takeaways:
Ambassador Chris Stevens was in Benghazi trying to turn the temporary diplomatic facility a permanent outpost in advance of an expected October visit by Secretary Clinton.
S. armed forces tasked to respond to the battle in Benghazi never moved, despite orders from President Obama Secretary of Defense Leon Panetta to do so.
As they were waiting for a go order at a base in Spain, U.S. Marines were ordered to change in and out of their uniforms four different times – the State Department was apparently concerned about what it might look like in Libya if U.S. Marines in uniform were traveling city streets on their way to either the diplomatic compound or the CIA annex.
During a two-hour meeting convened by the White House during the attack, half of the 10 action items had to do with an anti-Muslim video on YouTube – even though they knew the video had nothing to do with the attacks in Benghazi.
The Libyan militia group that eventually evacuated Americans trapped at the CIA annex had not been previously allied with U.S. officials – in fact, they were loyalists to deposed Libyan dictator Moammar Gadhafi.
Secretary Clinton continued to blame the attacks on the YouTube video, even though she was telling people privately that it was a terrorist attack that "had nothing to do with the film."
Then-U.N. Ambassador Susan Rice was said by State Department officials reviewing her infamous five-Sunday-show-appearance (the "Full Ginsberg," in Washington parlance, named for Monica Lewinsky attorney William Ginsberg, the first man ever to appear on all five major Sunday morning talk shows on the same Sunday) to have "gone off the reservation."
CLINTON EMAILS:
On Tuesday, Federal Bureau of Investigation Director James Comey announced his decision not to recommend prosecution of former Secretary of State Hillary Clinton to the Department of Justice. In doing so, he brought to an end the FBI's year-long investigation of Clinton's handling of classified material on her private server, saying he and his colleagues could find no evidence of criminal intent on Clinton's part.
In making his announcement, he ripped to shreds her year-long defense, and left her weaker politically than she was on Monday. Because while he declined to prosecute, he also offered a stunning critique of her lackadaisical attitude toward matters of national security, and made her out to be a serial liar – in fact, his thrashing of her was so complete it's almost as if he actually were a partisan Republican, trying to do a favor for the GOP presumptive nominee by keeping the Democrats' weakest general election candidate on the field, but wounding her mortally.
Examples:
At a March 2015 news conference, Clinton said "I did not email any classified material to anyone on my email. There is no classified material." Actually, the FBI identified at least 113 emails that passed through her server that contained classified materials at the time they were sent. Said Comey, "Any reasonable person in Secretary Clinton's position or in the position of those with whom she was corresponding about the matters should have known that an unclassified system was no place for that conversation." Clinton and her aides "were extremely careless in their handling of very sensitive, highly classified information."
In a July 2016 interview with NBC News, Clinton said "I never received nor sent any material that was marked classified." Comey said that was not true. The private system did handle emails that bore markings indicating they contained classified information, he said, before adding that that's not the only standard for judging how officials handle sensitive material. "Even if information is not marked classified in an email, participants who know, or should know, that the subject matter is classified are still obligated to protect it."
In a March 2015 new conference, Clinton said, "I responded right away and provided all my emails that could possibly be work related" to the State Department. Comey said that was not so, and in fact declared that FBI computer forensics experts had found "several thousand work-related emails that were not in the group of 30,000" that she had returned to the State Department.
In the statement that probably did more than any other to demonstrate how totally clueless Hillary Clinton was and is when it comes to computer security, she said in a March 2015 press conference about her home email server that "It was on property guarded by the Secret Service, and there were no security breaches." Comey did not say there was definitive evidence a breach had occurred, but said, "We assess it is possible that hostile actors gained access to Secretary Clinton's personal email account," and then went on to say her security lapses included using "her personal email extensively while outside the United States, including sending and receiving work-related emails in the territory of sophisticated adversaries," and then noted that hackers had breached the email accounts of several outsiders who communicated with her regularly.
Nevertheless, Republicans on Capitol Hill were outraged. No fewer than five congressional committees announced plans to call Comey to testify. The first was on Thursday, just two days after Comey gave his press conference, when he sat in front of Chairman Jason Chaffetz's Oversight and Government Reform Committee for hours. The best exchange came when he was questioned by Rep. Will Hurd of Texas's 23rd congressional district, who spent almost a decade in the Clandestine Service of the CIA, and ripped into committee Democrats for what he believed was their failure to understand the critical need to protect sensitive information.
OGR Chairman Chaffetz asked Comey if the FBI had investigated whether or not Hillary Clinton had lied in her testimony to Congress. Comey declared that the FBI had not, and said it would require a referral from the Congress to undertake such an investigation. Chaffetz replied that Comey would have just such a referral within a matter of hours.
In the wake of the Comey announcement, two days later Attorney General Loretta Lynch announced that the Department of Justice would not prosecute Hillary Clinton.
And then the State Department announced that upon the conclusion of the FBI investigation into Hillary Clinton's mishandling of classified material, IT would renew ITS investigation of the matter, which had been put on hold out of deference to the ongoing Justice Department investigation.
Further, Speaker Paul Ryan sent a letter to Director of National Intelligence James Clapper demanding that, based on her reckless handling of sensitive intelligence, Clapper deny Clinton access to the daily intelligence briefs she's due to begin receiving in a few weeks, once she becomes the official Democratic Party nominee for President.
So Hillary and her aides are not out of the woods entirely.
DEBT:
Think back to where you were a week and a half ago. It was Thursday, June 30, and you may have felt a disturbance in The Force. That's because Thursday was the day that the U.S. national debt reached a record $19.38 trillion, up nearly $98 billion from the day before. And it's the first time the national debt has ever exceeded $19.3 trillion.
The debt had been essentially flat since March, when it reached $19.2 trillion.
DEFENSE:
On Thursday, the House adopted an amendment to the general government appropriations bill that would prohibit federal funds from being used to change the Selective Service registration requirements. Deciphered, that's an amendment to block any move to require women to register for the Selective Service and make themselves available for a military draft. The amendment, which passed by a vote of 217-203, was offered by newly-installed U.S. Rep. Warren Davidson of Ohio's 8th congressional district, which was previously represented for more than two decades by one John Boehner.
IRS:
In what may well be the largest unauthorized disclosure of confidential taxpayer information in history, it appears Lois Lerner transferred 1.25 MILLION pages of confidential tax returns from the IRS to the Department of Justice in October of 2010 in an attempt to get the DOJ to begin criminal investigations of non-profits. In doing so, she may well have violated the law, which requires the IRS to keep such documents confidential, even from the Department of Justice and the FBI, unless they are first REQUESTED by the DOJ or the FBI in conjunction with an ongoing investigation of an individual or entity. If either the FBI or the DOJ had made such a request for taxpayer information on someone or some group they were already investigating, it would have been legal for her to transfer the documents, and the Secretary of the Treasury would have been required, under the law, to inform the Joint Committee on Taxation. But neither DOJ or FBI made such a request; she sent the information in an attempt to goad them into opening investigations. That is, as we used to say in Mr. Graebner's diplomatic history class, ass-backwards. And it may have broken a law that was put in place after the Watergate scandal revealed that President Richard Nixon and his aides regularly ordered the IRS to share taxpayer information about and even conduct audits on targets on Nixon's so-called "Enemies List."
SECOND AMENDMENT:
When last we spoke, House Democrats had shut down the operations of the House by staging a sit-in on the House floor, insisting they would not let the House go about its scheduled business until and unless they got a promise from the House GOP Leadership to allow votes on gun control measures they sought in the wake of the recent terrorist attack in Orlando.
The House GOP Leadership's strategy, announced during the Fourth of July recess, was to plan to come back and offer several votes on gun-related matters – but not what the Democrats wanted. Instead, House GOP leaders planned to bring to the floor several measures that had already been considered in the Senate the previous week, including, in particular, a measure offered by Majority Leader Kevin McCarthy that was identical to the amendment offered by TX Sen. John Cornyn during Senate floor consideration a week earlier. The Cornyn/McCarthy provision, supported by the NRA, would have required the Department of Justice to go to court to prove "probable cause" that a target is involved in terrorism before blocking a gun purchase, and then law enforcement agencies would have had 72 hours to try to stop the sale.
But it turns out the Leadership apparently had not done a good whip count, because when they came back and began preparing to move these measures to the floor for consideration, they found a rebellion among their own more conservative Members. The House Freedom Caucus said Wednesday its 40 or so members would vote as a bloc against the proposal unless it was first amended.
Consequently, they pulled the measures and went back to the drawing board, with hopes – but no certainty – that they might be able to bring legislation to the floor this week.
Democrats, meanwhile, continue to insist on votes on two measures – the first would prohibit anyone on the federal "No Fly" list from being allowed to buy a gun; the second would expand federal background checks to all gun sales. Of course, these measures have already been defeated in the Senate, so they would be nothing more than show votes.
TRADE:
On Thursday, June 30, Senators Mike Lee of UT and Tom Cotton of AR introduced the United Kingdom Trade Continuity Act, a bill designed to promote economic stability and growth as the U.K. begins its transition out of the European Union. The bill does two things: first, it obligates the U.S. to continue all existing commercial agreements with the U.K. as if the U.K. were still a part of the E.U.; second, it calls on the President to initiate negotiations for new bilateral agreements with the U.K. 30 days after the bill is enacted.
SUGGESTED READING:
TEA PARTY PATRIOTS:
CNN: Indiana GOP To Trump: Take Mike Pence Please
WT: Jenny Beth Martin: Republican Majority Is Key To Preserving Supreme Court
WT: Jenny Beth Martin: Republicans Need Rubio
BENGHAZI:
Politico: White House Refuses Benghazi Questions For Obama
Hill: Democrats Release Parallel Benghazi Report Ahead Of GOP
Hill: Benghazi Panel Criticizes Clinton's Actions In New 800 Page Report
Select Committee on Benghazi: Report
US Campaign Archive: Select Committee On Benghazi Releases Proposed Report
WE: Benghazi Report Claims Military Failed To Act After Terrorist Attack Began
RC: Benghazi Report Describes Inertia, Failure To Recognize Risks
Hill: Seven Key Findings In The Benghazi Report
Politico: The Seven Must Read Passages In The Benghazi Report
CLINTON EMAILS:
Fox News: More Clinton Emails Released Including Some She Deleted
AP: More Clinton Emails Released Including Some She Deleted
WaPo: Hillary Clinton's Email Story Continues To Get Harder And Harder To Believe
WE: Huma Abedin Testifies Private Email May Have Interfered With Clinton's Job
WaPo: New Analysis Shows 160 Emails Missing From Clinton's Disclosure To State
Hill: Feds Ask For 27-Month Delay In Release Of Clinton Aides Emails
Daily Signal: Was Bill Clinton Bargaining With The Attorney General?
DC: Was Bill Clinton Bargaining With The Attorney General?
Hill: Clinton Scheduled To Interview With FBI
Hill: FBI Director Takes Center Stage In Clinton Email Case
Politico: FBI Interviews Hillary Clinton Over Email Use As Secretary Of State
WE: What We Know About Clinton's Server
AP: Clinton Email Claims Collapse Under FBI Probe
Hill: Furious GOP Lashes Out At FBI
WSJ: FBI Won't Recommend Clinton Be Indicted Over Private Email Use
NRO: FBI Rewrites Federal Law To Let Hillary Off The Hook
http://m.washingtontimes.com/news/2016/jul/5/gop-demand-fbi-release-investigative-files-clinton/?mkt_tok=eyJpIjoiTldRME5UWTJNV1kyTVdZdyIsInQiOiJObHJWeldDaUJWZU03T3BNK0M1VDV6Tnl0Z0krcktiYXVSXC94NkRUeXFzcEFxSVwvcFpZQklYQ29qUXdEZDF5bTNTaDArR015WlNVQzRpUnpNWTFBXC9kOVUxOFwvUnVhYjRUTnlOYzE3dGVGdzQ9In0%3D
DC: FBI Director Comey Obliterated Hillary Talking Points
WE: Clinton May Not Get Off Scot-Free After All
http://m.washingtontimes.com/news/2016/jul/5/fbi-recommends-no-charges-against-hillary-clinton/?mkt_tok=eyJpIjoiTmpabU5EaGlZemN3WVRSbSIsInQiOiJycVlQQ05XZ1hNNHJCOG96K1grK3pwS3hwSG11aWdYM3grOGluMkwwb0tMRVVZeHRSK2RzRFJFVkVhU2t4WnkyUFF6cVM1WVh3WXJCWTFCeFYxeW52T3M0a3lWU1NJdkxnNnVQd1hqWGFpVT0ifQ%3D%3D
Hill: GOP Calls FBI Head To Testify This Week
Hill: Seven New Revelations From FBI's Clinton Probe
RC: GOP Takes Aim At Clinton Through Charitable Foundation
WE: Clinton Hates Transparency. Putting Her In Charge Is Gross Negligence
Hot Air: Congressman and Former CIA Agent Hurd: Dems Don't Understand How Classified Information Works
Politico: (Peter Schweizer) 'The Strange Gaps in Hillary Clinton's Email Traffic
WaPo: Even Without Charges FBI Rebuke Leaves Heavy Political Cloud Over Clinton
WE: The 14 Most Damaging Things Said About Clinton's Emails At FBI Press Briefing
WSJ: Jim Comey's Clinton Standard
Politico: Behind James Comey's Big Gamble
WSJ: Clinton Makes The FBI's Least Wanted List
NYT: On Hillary Clinton's Rough Day Republicans Rue Missed Chance
Hill: Senate GOP Leader: Release Clinton's FBI Interview
Hill: Comey Is Complicit In Clinton Email Scandal
http://www.washingtontimes.com/news/2016/jul/7/gop-petitions-state-dept-cancel-clinton-aides-secu/?mkt_tok=eyJpIjoiT0Rrd01tSXdNMlk1TlRaaCIsInQiOiJMeEV2Tng3R2xwcjk1ZU42ckMyQmNEU3RlVFJwYyswSVJFUU5lTkJ2WksrZ1dWekQ2YXdQOW9NSjBTaGxWTlRud2V4U0hZZjJzK1ZTNGUxaUZOR3A4WGZmZ0g5aG5NTGFacnNVOXFkelBKZz0ifQ%3D%3D
Hill: Lynch: No Charges Against Clinton
House Speaker: Letter To Clapper
Hill: Five Panels To Grill FBI On Clinton
WE: GOP Mulls Congressional Action To Punish Clinton
McClatchy DC:  Republicans Seek Clinton's Deleted Work Emails
Hill: FBI Didn't Record Clinton Interview Or Administer Sworn Oath
Hill: State Department Reopens Clinton Emails Probe
DC: Congress To Ask FBI To Investigate Hillary For Lying Under Oath
Reason VIDEO: Hillary Clinton vs. James Comey: Email Scandal Supercut
CRIMINAL JUSTICE REFORM:
Real Clear Books: Reforming Our Prison System
RC: Utah Senator Meets Inmate Who Inspired Sentencing Law Rewrite
Hill: Criminal Sentencing Bill Tests McConnell, Grassley Relationship
DEFENSE:
RC: House Adopts Measure To Preclude Women Registering For The Draft
IMMIGRATION:
Politico: Senate Will Vote On Toomey's "Sanctuary Cities" Bill
WE: Senate Democrats Block Sanctuary Cities, "Kate's Law" Bills
http://www.washingtontimes.com/news/2016/jul/6/democrats-vote-defend-sanctuary-cities/?mkt_tok=eyJpIjoiTkdFME1UWXlaVFUzTkdabCIsInQiOiI3WVVJajdGTjdnSFNLbDRpSDcrXC84RzREZTN5U3Vqd1JpZjJNdVJBeHRaZk1DSjF1XC9Yb1V2cTRcL1pIYldPYWhrSmZcL3hmakg3QWlNbVhzMG0wa3hONUp0U1FtWHpPcW43TERJakViMlRETUE9In0%3D
IRS:
NRO: New Documents Suggest IRS's Lerner Likely Broke The Law
OBAMACARE:
WS: A Big Step Toward Repealing And Replacing ObamaCare
http://www.weeklystandard.com/what-will-obamacares-unpopularity-mean-for-2016/article/2003133/?utm_medium=social&utm_source=t.co&utm_campaign=20160705_TWS-blog-what-will-obamacares-unpopularity-mean-for-2016-1_twitter&utm_content=TWS&mod=djemCapitalJournalDaybreak
NYT: House GOP Returns Focus To ObamaCare Spending Authority
House Committee Action: Energy, Ways & Means Committees Highlight Obama Administrations Withhold information On Illegal ObamaCare Payments
MC: Did the White House Overstep Appropriations Law To Pay Insurers?
PUERTO RICO:
Hill: Senate Faces Critical Vote On Puerto Rico
Politico: White House, Senate Scramble To Rescue Puerto Rico
RC: Coal State Lawmakers Seek Link Puerto Rico With Miner Pensions
RC: Puerto Rico Rescue Bill Moves Forward
WE: Senate OKs Puerto Rico Rescue, Sends To Obama
Hill: Senate Passes Puerto Rico Debt Relief Bill
Politico: Senate Passes Puerto Rico Debt Bill
Hill: Obama Signs Puerto Rico Debt Bill
SCOTUS:
Bloomberg: The Supreme Court Really Matters In This Election
SECOND AMENDMENT:
Hill: House To Vote On Gun Bill Next Week
BI: Ryan Caves; House Speaker Tells GOP He Will Allow Vote On Gun Measure, Source Says
Hill: House To Vote On Gun Bill Next Week
National Journal: GOP Eyes Punishment For Democrats Over Floor Protest
Hill: House Democrats Hit With Ethics Complaint Over Sit-In
Hill: Ryan Faces GOP Defections On Gun Proposal
Politico: House GOP Delays Gun Vote After Own Members Object
Politico: House GOP Indefinitely Delays Gun Control Votes
WaPo: The Gun Vote That Won't Happen And That Makes House Democrats Happy
Hill: GOP Struggles To Find Votes For Gun Bill
MC: House Passes Mental Health Bill Amid Gun Debate
MC: Ryan Delays Gun Control Vote But Sees (Unspecified) Path Forward
MC: House Passes Mental Health Bill Amid Gun Debate
SPENDING:
Hill: Senate Appropriations Panel Speeds Through Spending Bills
WE: National Debt Jumps Nearly $100 Billion In One Day To Record High
MC: House Passes Financial Services and General Government Spending Bill
Politico: Defense Filibuster Brings Budget Appropriations Season to a Halt
TAXES:
RC: The Surprising Evolution Of House Republicans On Taxes
ZIKA:
Hill: Senate Democrats Block Zika Deal Ahead Of Recess
RC: Senate Democrats Block $1.1 Billion Bill To Fight Zika
Hill: Blame Game Begins On Zika Funding
WaPo: Efforts To Fight Zika Fail As Lawmakers Play Politics With Looming Health Crisis
RC: Anti-Zika Funding In Question With Senate Stalemate
MISCELLANEOUS:
Politico: The Lobbying Reform That Enriched Congress
Hill: House Passes Mental Health Bill
National Journal: Social Issues Top Freedom Caucus Agenda
RC: Congress Struggling To Finish To Do List Before Summer Break
RC: Protesters Shower Senate With Dollars
MC: Opioid Conference Fails: They Agree On Everything But Money
MC: Genetic Food Labeling Bill Advances In Senate
Hill: Ted Yoho: It Is Time for a Paradigm Shift in U.S. Foreign Aid
MC: House Vote Likely This Week On Short Term FAA Reauthorization