Tea Party Patriots Weekly Report from Washington for 6/24/16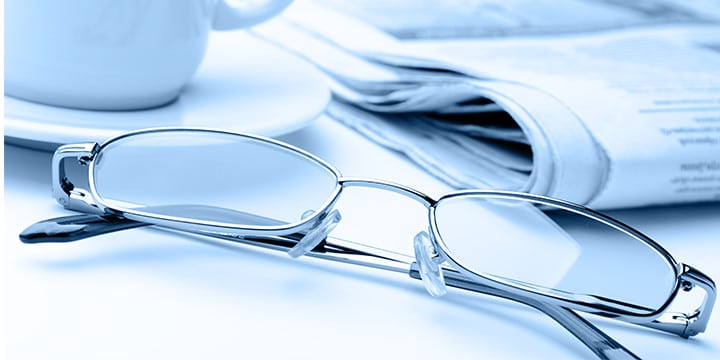 CALENDAR:
The House is in recess for the Fourth of July break, and will not return until Tuesday, July 5.
The Senate will be back at work on Monday, June 27.
LAST TWO WEEKS ON THE HOUSE FLOOR:
The House came back into session on Monday, June 13. They took up seven bills on the Suspension Calendar.
On Tuesday, June 14, the House took up two bills under Rules – including H.R. 5053, the Preventing IRS Abuse and Protecting Free Speech Act, offered by Rep. Peter Roskam of IL. That bill passed by a vote of 240-182, with but one Republican – Chris Gibson, of New York's 19th congressional district – voting against it. So, no soup for him. The better news is that the same day the bill passed in the House, Sen. Tim Scott of SC, a member of the Senate Finance Committee, introduced a companion measure in the Senate. That bill is S. 3057, and as of Saturday, it has no cosponsors yet, so we've got our work cut out for us.
The following day, Wednesday, the House took up H.R. 5293, the Department of Defense Appropriations bill. That bill had a lot of amendments offered to it – including an amendment offered by Rep. Mark Sanford of SC to strike the provision requiring the armed forces to purchase running shoes from New Balance, which we supported, but which failed – and the debate carried over into Thursday. The bill passed by a vote of 282-138.
Editor's note: The House considered the DoD appropriations bill under a structured Rule, which allowed the House GOP Leadership to avoid having to vote on amendments offered by Democrats looking to make mischief. A "structured Rule" simply means that rather than leaving the floor open for anybody to offer an amendment at the Clerk's desk, the Rules Committee must first sign off on allowing the amendment on the floor for a vote. An interesting note – even though this year's Rule for the DoD appropriations bill was structured, and last year's Rule was not, the House nevertheless considered more amendments – more than 75 were made in order! – on this year's DoD appropriations bill than they did on last year's.
That same day, the House also considered H.R. 5471, the Countering Terrorist Radicalization Act, offered by Rep. Michael McCaul, Chairman of the Homeland Security Committee. That bill was actually a repackaging of three different bills, each of which had passed the House earlier this year – H.R. 4401, the Amplifying Local Efforts to Root out Terror (ALERT) Act; H.R. 4820, the Combating Terrorist Recruitment Act; and H.R. 4407, the Counterterrorism Advisory Board Act. The bill passed by a vote of 402-15. Sure looks like somebody was thinking in the wake of the Orlando terrorist attack that it'd be nice to be able to vote on an anti-terrorism package, even if that just meant repacking bills that had already passed the House earlier.
And then the House broke for the week.
The House returned on Tuesday, June 21, and began the process of taking up 22 bills on the Suspension Calendar.
Those efforts were largely stymied by House Democrats, who, apparently upset that the Rules of the House do not provide for a filibuster, decided en masse to break the Rules of the House by engaging in a sit-down, as if the House chamber were a 1957 Alabama drugstore grill counter. For 26 hours, House Democrats commandeered the floor, doing their best to prevent the House from doing its business until they were promised a vote on a measure that had already been defeated in committee.
So all day Wednesday, and into Wednesday night, and then Thursday morning, House Democrats made a spectacle of themselves. In the middle of the night, the House adjourned, then opened again for business, then considered H.R. 2577, the conference report for the Military Construction-Veterans Affairs-Zika funding conference. That bill passed by a vote of 239-177 at 3:10 AM on Thursday morning.
Later Thursday, after 25 or so hours of occupying the floor, Minority Leader Nancy Pelosi said she and her fellow Democrats would not give up the floor until, and I quote, "Hell freezes over." Approximately an hour later, Mephistopheles was heard sending out for kerosene heaters – Pelosi had given up the floor.
And then the House went home a day early, and they won't be back until the day after the Fourth of July.
THIS WEEK ON THE HOUSE FLOOR:
 The House is in recess.
LAST TWO WEEKS ON THE SENATE FLOOR:
The Senate came back to work on Monday, June 13. No votes were taken that day.
On Tuesday the 14th, the Senate resumed consideration of S. 2943, the FY 2017 National Defense Authorization Act. Late Tuesday morning, the Senate passed its version of the NDAA by a vote of 85-13. You may recall we were pushing for an amendment to the bill, to strike Sen. McCain's provision regarding Russian rocket engines. In the end, he capitulated, and agreed to allow the provision to be stricken by voice vote. So it was, and when it was, that removed the last hurdle for the bill's clean passage.
Then, on Wednesday, the Senate moved to consideration of H.R. 2578, the vehicle for the FY 2017 Commerce, Justice, Science appropriations bill. Later that day, the Senate began the process of moving to conference on S. 524, the CARA/opioids legislation.
Still later that day, Democrat Senator Chris Murphy of CT took the floor of the Senate, and held it for the next 15 hours to dramatize Senate Democrats' fervent desire for more gun control. At issue was their determination to get a vote on what they called "No fly, no buy" legislation – that is, legislation that would prohibit anyone on the so-called "No Fly" list from purchasing a firearm. Ultimately, Murphy got what he wanted – a promise of a vote.
On Thursday, June 16, Majority Leader McConnell filed cloture on no fewer than four different measures – two offered by Democrats, and two counters offered by Republicans. The four stacked votes were set to begin at 5:30 PM on Monday, June 20. And then the Senate went home for the weekend.
So the Senate returned on Monday, June 20, all set to vote on four gun control amendments – two pairs of two amendments, in fact, as follows (and remember, "success" in this exercise is defined as winning 60 votes to invoke cloture):
Grassley amendment #4751: An amendment offered by Sen. Chuck Grassley of Iowa to reauthorize and provide funding for the National Instant Background Check System (NICS), provide incentives to share mental health records, and further encourage federal record sharing. Cloture was rejected, by a vote of 53-47.
Murphy amendment #4750: An amendment offered by Sen. Chris Murphy of Connecticut to expand background checks, which would require (with a few exceptions) a background check for the sale and transfer of any firearm. It would also require states to make data for NICS electronically available and would require federal agencies to certify that they have shared all records on any individual who would be prohibited from purchasing a firearm. Cloture was rejected, by a vote of 44-56.
Cornyn amendment #4749: An amendment offered by Sen. John Cornyn of Texas – labeled the SHIELD Act, even though its full name is the Securing Our Homeland from Radical Islamists and Enhancing Law Enforcement Detection Act, or the SOHFRIAELED Act – would allow the Attorney General to block for three days the sale of a firearm to a person who is a known or suspected terrorist, or who has been the appropriate subject of a terrorism investigation within the last five years. Cloture was rejected, by a vote of 53-47.
Feinstein amendment #4720: An amendment offered by Sen. Diane Feinstein of California would allow the Attorney General to prohibit the sale of a firearm if there is a "reasonable suspicion" that an individual has been or will be involved in a terrorist attack. This is the so-called "No Fly, No Buy" legislation – if you're on one of several terrorist watch lists (including the fabled "No Fly" list), you cannot purchase a weapon. Cloture was rejected, by a vote of 47-53.
Each of the amendments failed to garner the 60 votes needed to invoke cloture and shut off debate. So the Senate went back to its pending business.
And before we move on, for anyone who's wondering what's wrong with a bill that simply says that if you're on the No Fly list, you shouldn't be allowed to purchase a firearm, let me ask you this: Aren't we actually treating people on the No Fly list more than a bit softly? I mean, if we don't trust you enough to let you get on a plane, because we think there's a reasonable enough chance that you might want to commandeer that plane and repurpose it as a missile, then what the heck are we doing letting you walk around free? Why aren't you in a jail cell somewhere, if we're really that convinced you've got the capacity and the intention to do harm?
And the answer, of course, is that we CANNOT know that about everyone on the No Fly list, which is actually a combination of lists maintained by various agencies of the federal government, and which is said to contain somewhere around 700,000 names. And it's for the same reason that we cannot know that about everyone on the list that we cannot simply deny everyone on the list the right to purchase a firearm – because that would be restricting that person's 2nd Amendment right without due process, a right that is guaranteed in both the 5th Amendment and the 14th Amendment to the Constitution. And now we return to our regularly scheduled programming.
So on Tuesday, the Senate again took up consideration of H.R. 2578, the vehicle for the Commerce, Justice, Science appropriations bill. But the gun control debate wasn't over yet. Maine Sen. Susan Collins, a raging moderate if ever there were one, got to work trying to build a bipartisan compromise measure that could pass muster.
She arrived at a bipartisan compromise that would give the Department of Justice the legal authority to block gun sales for people who are now or who have been on the No Fly and Selectee lists within the last five years. The provision would allow American citizens and green-card holders on either list to appeal a decision against them. And if they prevailed in court, their legal fees would be paid for.
She did not succeed, but she also did not fail – her measure went to the Senate floor on Thursday as an amendment to the Commerce, Justice, Science appropriations bill, and the Senate voted against tabling it (which would have killed it) by a vote of 46-52. Eight Republicans joined 44 Democrats in voting against tabling the amendment – Bernie Sanders and Diane Feinstein, of all people, were not present for the vote.
But here's the thing – although the failure to table the amendment means it's technically still pending, it also shows that for now, at least, the bill has not shown enough support to muster the 60 votes necessary to invoke cloture and get a vote. So it's an open question as to whether or not Majority Leader McConnell will schedule another vote on it anytime soon, or anytime at all.
Sen. Collins blamed the provision's weak showing among Republicans on the fact that Sen. Ron Johnson also introduced on Thursday a competing proposal that won more GOP support. Johnson's proposal looked an awful lot like Sen. Cornyn's proposal from earlier in the week. The Senate voted to table the Johnson amendment by a vote of 67-31, with 24 Republicans and 31 Democrats voting to kill it – which left 30 Republicans and Joe Manchin, Democrat of WV, to support it.
Sen. McCain offered an amendment to expand the FBI's surveillance powers. The provision, offered as an amendment to the Commerce, Justice, Science appropriations bill, would have allowed the FBI to issue national security letters to obtain customer data – but not content – from telecommunications companies without a warrant. That data could include browsing history and metadata, which can contain users' real-time locations. The FBI already has the ability to use this mechanism by obtaining a court order; Sen. McCain wanted to lower the threshold, and merely require a warrant.
But, as Democrat Sen. Ron Wyden of OR pointed out, there's already a specific section in the USA FREEDOM Act "that allows the FBI to demand all of these records in an emergency, and then go get court approval after the fact." So unless you're opposed to court oversight even after the fact, he argued, there would be no reason to support the McCain provision.
Not surprisingly, the amendment failed to reach cloture, falling just one vote short. Sen. McConnell switched his vote from "Aye" to "Nay" and then entered a motion to reconsider, so that amendment could be coming back during later consideration of the CJS appropriations bill.
Later on Thursday, Majority Leader McConnell filed cloture on H.R. 2577, the Military Construction-Veterans Affairs-Zika appropriations conference report. Absent consent, that cloture petition will ripen one hour after the Senate comes into session on Tuesday.
THIS WEEK ON THE SENATE FLOOR:
The Senate will return Monday, June 27, for a 5:30 PM vote to confirm a new U.S. District Judge for the District of Nebraska.
On Tuesday, the Senate will vote on whether or not to invoke cloture on H.R. 2577, the Military Construction-Veterans Affairs-Zika appropriations conference report. Also on the horizon for consideration is H.R. 5278, the Puerto Rico Oversight, Management, and Economic Stability Act.
And the pending business of the Senate is still H.R. 2578, the vehicle for the FY 2017 Commerce, Justice, Science appropriations bill.
IMMIGRATION:
In what is arguably the most important Supreme Court smack down of our current president's penchant for executive overreach, the Court announced on Tuesday a 4-4 deadlock in the case of United States v. Texas, et. al., over the president's executive amnesty announced in November 2014. The tie vote means that the lower court ruling – issued by District Judge Andrew Hanen, and affirmed by the Fifth Circuit of Appeals – will stand. The president's plan to shield up to five million illegal immigrants from deportation cannot be implemented. But because it was a tie vote, the ruling sets no precedent.
IRS:
On Wednesday, June 15, the House Oversight and Government Reform Committee voted to pass a Sense of the House resolution to censure IRS Commissioner John Koskinen. The vote was 23-15, along party lines.
One week later, the House Judiciary Committee held the second of two hearings to consider whether Koskinen should be impeached.
PUERTO RICO:
Senate Majority Leader McConnell says he plans to bring up the House-passed H.R. 5278, the Puerto Rico Oversight, Management and Economic Stability Act before July 1, when the island faces its next major bond payment.
SCOTUS:
Iowa Republican Senator Chuck Grassley, Chairman of the Senate Judiciary Committee, has announced that he will shut down the judicial confirmation process entirely when the Senate leaves for its summer break in the middle of July.
The Supreme Court issued two major rulings last week:
The first, in the case of United States v. Texas, et. al., dealt with the question of executive overreach as exemplified by the president's plan to extend a virtual amnesty to up to five million illegal immigrants. We discussed that earlier.
The second major ruling came in the case of Fisher v. University of Texas at Austin, in which the Court, by a vote of 4-3, with Justice Kagan recusing herself because she had worked on the case as the Obama Administration's Solicitor General, agreed that the University could use race as a factor in making admissions decisions, upholding a University of Texas that had been the subject of legal battles going back to 2008. The ruling – written by Justice Kennedy – came as a surprise.
SPENDING:
House and Senate Republican conferees on the Veterans Administration appropriations bill used the opportunity afforded by the conference committee to remove from the conference report the provision that passed the House with 265 votes that would have barred Confederate flags from cemeteries run by the Department of Veterans Affairs. The House then took up the conference report in the early morning hours of Thursday, in the midst of the House Democrats' gun control sit-in. While the Democrats were occupied by their attempt to occupy, and apparently not paying much attention, the bill without the Confederate flag provision passed by a vote of 239-171.
ZIKA FUNDING:
On Thursday afternoon, Senate Majority Leader McConnell filed cloture on the Zika funding bill – that is, the Military Construction-Veterans Affairs conference report that passed the House in the wee hours of the morning Thursday morning that I just referenced. You'll recall that the Senate passed a Zika funding bill that spends $1.1 billion, which was not offset; the House passed a bill that spent $622 million, which was fully offset. The compromise measure agreed to by House and Senate Republicans in the conference committee would provide $1.1 billion for Zika funding, of which $750 million is offset. The rest is emergency funding, which means it does NOT have to be offset – Congress just adds that extra $350 million to the national debt. (That's why Democrats love to label things "emergency spending" – rather than pay for things now, they far prefer to defer payment to future generations.)
Democrats insist that the entire amount really, really, really should be considered "emergency" spending, and have vowed to block passage of the bill when the Senate takes it up this week.
 SUGGESTED READING:
 TEA PARTY PATRIOTS:
 WT: Jenny Beth Martin: Should Women Be Compelled To Register for the Draft?!
Fox News: Jenny Beth Martin: Congress, Impeach IRS Chief Koskinen And Hold Him Accountable For Targeting Scandal
RS: Campaign Heats Up in NY-22
CLINTON EMAILS:
AP: Clinton Failed To Turn Over Key Email To State Department
DC: Entire State Department Email Security Compromised Under Clinton
Big Story: Emails: State Department Scrambled On Trouble On Clinton's Server
AP: Hillary Clinton's State Department Calendar Is Missing Lots of Entries
DC: Clinton Campaign Admits Hillary Didn't Turn Over Mysterious Email Exchange with Top Aide
DEFENSE:
WE: Senate Rejects McCain Language To Enhance FBI Surveillance Authority
IMMIGRATION:
Hill: Deadlocked Supreme Court Blocks Obama On Immigration
WE: Deadlocked Supreme Court Sinks Obama's Immigration Reform
RC: Disappointed Obama Hits House And Senate GOP On Immigration Ruling
IRAN:
WSJ: Uranium Provides New Clue on Iran's Past Nuclear Arms Work
IRS:
MC: House Oversight Committee Readies Censure Vote for IRS' Koskinen
ill: House Committee Votes To Censure IRS Head
PUERTO RICO:
Hill: Senate Dems Boxed in on Puerto Rico
SCOTUS:
RC: Grassley To Shut Down Judicial Confirmation Process
WaPo: SCOTUS Upholds University of Texas Affirmative-Action Admissions
https://www.washingtonpost.com/politics/supreme-court-wont-revive-obama-plan-to-shield-illegal-immigrants-from-deportation/2016/06/23/6cea5f1e-3950-11e6-9ccd-d6005beac8b3_story.html?hpid=hp_rhp-top-table-low_supreme-banner:homepage/story&wpisrc=nl_daily202&wpmm=1
SECOND AMENDMENT:
WE: Dems To Push New Gun Law in Wake of Massacre
DC: FBI Called Off Investigation of Orlando Shooter Because They Thought His Coworkers Were Racist
Hill: Dems Launch New Effort on Guns after Orlando Carnage
MC: Cornyn Throws Cold Water on Feinstein Gun Amendment
RC: Filibuster Over, Senate Will Take up Two Gun-Control Measures
Hill: Dems Take Over Floor To Protest Senate Inaction on Gun Control
Hill: Gun Debate Takes Dramatic Turn
RC: Filibuster Ends, Senate Will Consider Gun Proposals, Murphy Says
Hill: Dems End Senate Takeover After Nearly 15 Hours
Politico: Senate Strikes Deal To Vote on Doomed Gun Proposals
NBC: Senate To Vote Monday on Four Gun Control Measures
Politico: Group of GOP Senators Trying for Bipartisan Guns Compromise
Politico: Why Dems Aren't Pushing an Assault Weapons Ban
WE: Trump Affirms Backing Gun Ban for Those on Terror Watch List
Hill: Senate Showdown Over Gun Control
Cornyn: Cornyn Introduces Legislation To Stop Terrorists from Buying Guns, Protect Second Amendment
Hill: Gridlock On Guns In Orlando's Wake
http://dailysignal.com/2016/06/20/taking-away-constitutional-rights-at-the-discretion-of-the-government/?utm_source=TDS_Email&utm_medium=email&utm_campaign=MorningBell&mkt_tok=eyJpIjoiTm1RM04yTTROMk5rT1RVNCIsInQiOiJwSHVNZEV2K3pNS1NaZkR4SThQcXBrT2YyTzlGcUhqZW9ZK3J2MGV5T0xEVjJFeWR2eW9sc1NCaTB4c01cLzhoSVJvS2xVbDlrUmdyRTY5YzZWOFU3eGpoaHJ6WVpqdjZ1c0JcL1hXVWpPcStvPSJ9
Hill: Senate GOP May Defy NRA On Gun Bill
RC: More Democratic Ballyhoo Over Guns On House Floor
RC: Gun Control Compromise Faces Challenges From Right And Left
RC: House Democrats Stage Chamber Floor Sit In For Gun Control
Hill: Democrats Stage Sit-In On House Floor To Push For Gun Vote
Politico: How Democrats Mounted Their Guns Sit-In
Politico: Ryan Blasts Sit-In As "Publicity Stunt"
WE: House GOP Will Hold Vote Over Democrats Sit-In
WE: Republicans Cut Bait, Move To Adjourn House Until July 5
Hill: GOP Aims To End Democratic Sit-In
Hill: House Gun Control Sit-In Stretches Into Second Day
Hill: Senate To Vote On Two Gun Bills
Hill: McConnell Quashes Senate Effort On Guns
MC: Bipartisan Gun Proposal Isn't Dead, But Is It Alive?
LAT: FBI Investigators Say They Have Found No Evidence That Orlando Shooter Had Gay Lovers
DC: House Dems Torn Over Dems Fundraising Off Gun Protest
Politico: Democrats: Guns Sit-In Just a Taste of Guerrilla Tactics To Come
WaPo: New Energy for Democrats' Gun Fight, But Same Result
SPENDING:
RC: Confederate Flag Ban Vanishes During Democrats' Sit-In
Politico: House Drops Confederate Flag Ban for Veterans Cemeteries
ZIKA:
 RC: House And Senate Reach Deal To Fight Zika