Tea Party Patriots Weekly Report from Washington for 4/10/16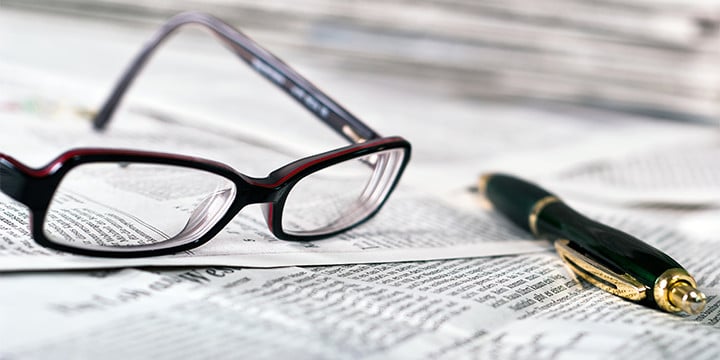 CALENDAR:
The House will come back into session on Tuesday, and stay in session through Friday.
The Senate will come back into session on Monday, and stay in session through Friday.
LAST WEEK ON THE HOUSE FLOOR:
They were in recess last week.
 THIS WEEK ON THE HOUSE FLOOR:
The House will return on Tuesday, with first votes scheduled at 6:30 PM. The House will take up four bills under Suspension of the Rules.
On Wednesday, the House will take up another six bills under Suspension of the Rules.
On Thursday, the House will take up two bills that would make changes to the financial services industry – H.R. 3791, to raise the consolidated assets threshold under the small bank holding company policy statement (which would allow small banks to take on more debt when they merge with other banks), and H.R. 3340, the Financial Stability Oversight Council Reform Act, which would place both the Financial Stability Oversight Council and the Office of Financial Research under the appropriations process.
On Friday, the House plans to take up H.R. 2666, No Rate Regulation of Broadband Internet Access Act.
LAST WEEK ON THE SENATE FLOOR:
The Senate began its week by taking up and passing unanimously S. 1890, the Defend Trade Secrets Act. The bill allows civil actions over the theft of trade secrets, a problem that has increased by 60 percent since President Obama took office.
The Senate took up H.R. 636, the vehicle for the Federal Aviation Administration reauthorization. They passed two amendments on airport security, and defeated an amendment offered by Chuck Schumer that would have set federal guidelines for the size of passenger seats.
THIS WEEK ON THE SENATE FLOOR:
The Senate will begin its week Monday with a vote at 5:30 PM to confirm a U.S. District Judge. Then they'll resume consideration of H.R. 636, the vehicle for the FAA reauthorization.
BUDGET:
Still no movement on a budget resolution. I would note that under the law, a budget resolution must pass the House by April 15. So it looks like the House is going to fail to meet its statutory mandate on this front.
The Senate has been waiting for the House to act. In the absence of House action, the Senate may well try to move appropriations bills based on the topline numbers set in last October's Boehner-Obama two-year budget deal. I know I sound like a broken record on this – I've been reporting the same impasse for weeks now – but there's really been no movement at all.
Many, if not most, Senate Republicans would be perfectly happy not moving a budget resolution to the floor this year. Budget resolutions offer the minority an opportunity to force tough votes on amendments the majority would rather not have to vote on, and with control of the Senate at stake and Senate Republicans having to defend so many seats in Blue states, it shouldn't be a surprise they're a bit scared.
So instead of pushing for a budget, Senate Budget Committee Chairman Mike Enzi of WY will instead hold hearings on budget process reform. He's set his first hearing for Wednesday, April 13.
 CLINTON EMAILS:
 In yet another classic Friday afternoon garbage dump, the State Department on Friday released to the Special Benghazi Committee more than 1,100 pages of documents from Hillary Clinton aides that had been requested more than two years ago. The emails are from Clinton's top aides at State, including former chief of staff Cheryl Mills, personal aide Huma Abedin, policy adviser Jake Sullivan, and Assistant Secretary of State Patrick Kennedy.
DODD-FRANK:
The Financial Services Committee, under Chairman Jeb Hensarling, plans to consider a proposal that would repeal certain powers under Dodd-Frank that give the government the ability to unwind a failing financial institution outside of bankruptcy, a process known as "orderly liquidation authority." The committee is also expected to vote to take the Consumer Financial Protection Bureau out of the Federal Reserve's budget and put it under the control of congressional appropriators – a move that would give Congress more control over the regulators.
IMMIGRATION:
Last Monday, the House's legal counsel filed an amicus curiae brief with the Supreme Court arguing that President Obama overstepped his authority when he issued executive actions to prevent certain classes of illegal immigrants from being deported. The same day, 43 Republican Senators weighed in with their own amicus brief.
On Monday, April 18, the Supreme Court is going to hear that case of the President's executive amnesty, and, as of an order issued by the Court on Friday, the House of Representatives will be given 15 minutes of oral argument time to make its case against the Obama Administration, which isn't bad at all, given that the House is not a party to the case.
Oral arguments will run 90 minutes overall, the Court's order says.
IRAN:
President Obama has made clear that opening the door to Iran is one element of his legacy that he is not willing to let go. No matter what the Teheran regime does – testing ballistic missiles in violation of United Nations resolutions, continuing to fund terrorism against America and its allies, or imprisoning more American citizens – he is not going to be pressured into taking actions that would, in his mind, risk implementation of his deal.
Consequently, it should be no surprise that it looks more and more as if the Obama Administration is preparing to drop another sanction against Iran – the sanction that prevents Iran from using dollars for its international financial transactions. Last week, the Wall Street Journal reported that the Administration was getting ready to do just that, but Administration spokesmen denied it. Then, on Monday, State Department spokesman Mark Toner indicated that he agrees there are ways for the U.S. to get Iran access to dollar-denominated transactions.
Let's be clear here – I am NOT saying the Obama Administration is about to hand Iran lots and lots of dollars. What I AM saying is that it appears the Administration is about to tell foreign banks that they can use dollars for financial transactions where one of the payees is an Iranian entity.
This is a problem, on a number of levels. To start, Iran continues to be the world's single biggest financial backer of international terrorism. The sanctions we have in place against Iran on the financial front have to do with their financing of terrorism, not their program to build nuclear weapons, and, therefore, they should not be affected by the nuclear deal – they should only be affected by whether or not Iran begins to act like a responsible member of the international community on the terror financing front.
But the mullahs are complaining that they're not seeing the benefits they were promised quickly enough, and the President apparently doesn't want to take a risk that they might back out of the deal, so he's now reversing course. And that brings us to the second problem – the Administration is now changing its tune with Congress. Last summer, when the nuclear deal was being discussed on Capitol Hill, Administration spokesmen were promising concerned Members of Congress that letting Iran back into the international financial community was a separate issue; now, the Secretary of the Treasury won't say definitively whether or not the U.S. will allow Iran access to dollars either through the front door or the back door.
Result? Congress is pissed off. Even Democrats. Steny Hoyer, the second-ranking Democrat in the House, issued a statement a few days ago saying he does not support granting Iran any new relief without a corresponding concession. "Only when Iranian banks fully absolve themselves of involvement in terror financing and missile procurement, when Iranian Revolutionary Guard Corps ceases its saber-rattling against America's allies, and Iran's leadership ends its despicable threats against Israel and the Jewish people – only then, perhaps, should the international community consider additional steps," he said.
Ed Royce, the Chairman of the House Foreign Affairs Committee, published a piece in the Washington Post this week, making the case for new legislation to tighten sanctions against Iran. And Senate Foreign Relations Chairman Bob Corker of TN is also discussing new legislation with his Democrat counterpart, Ben Cardin of MD.
We'll keep our eyes on this as it moves forward.
SCOTUS:
 Lawyers representing the nine California teachers who sued the California Teachers Association petitioned the Supreme Court on Thursday to rehear their case, Friedrichs v. California Teachers Association once a new justice is confirmed to replace the late Justice Scalia. That case had originally been argued to a 4-4 tie, which meant that the lower court ruling – against the teachers, and for the teachers' union – stood.
Meanwhile, remember how last week I predicted that a lot of the Senate's time was going to be spent posturing on the Supreme Court vacancy? I was more prescient than I anticipated.
In a stunning statement issued on the Senate floor Tuesday, Senate Judiciary Committee Chairman Chuck Grassley of IA called out none other than the Chief Justice of the Supreme Court, John Roberts, accusing him of aiding and abetting the increasing politicization of the Supreme Court.
This goes back to a speech Roberts himself gave about ten days before Justice Scalia unexpectedly passed away. In that speech, Roberts lamented the trend of party-line confirmation votes, arguing that it undermined the legitimacy of the court. Grassley took issue with that argument, declaring, "In fact, many of my constituents believe, with all due respect, that the chief justice is part of the problem … they believe that a number of his votes have reflected political considerations, not legal ones. The Chief Justice has it exactly backwards," Grassley continued. "The confirmation process doesn't make the justices appear political. The confirmation process has gotten political precisely because the court itself has drifted from the constitutional text and rendered decisions based instead on policy preferences."
A spokesman for Harry Reid, responding to Grassley's statement, called the Iowa Senator "unglued."
And that was Tuesday.
Two days later, PA GOP Sen. Pat Toomey announced on Thursday that he would meet with Judge Merrick Garland, President Obama's nominee to replace Justice Scalia. Toomey becomes the sixth Republican Senator to agree to meet with Garland next week, but his office insists that he hasn't changed his mind about keeping the seat open until next year, after the presidential election. The
other GOP Senators meeting with Garland are Kelly Ayotte of NH, Jeff Flake of AZ, Lisa Murkowski of AK, Rob Portman of OH, and … Chuck Grassley of IA. In addition, Garland is going to meet with Lindsey Graham of SC, but we don't know when that meeting will take place. Overall, there are 17 GOP Senators who say they will meet with Garland.
 SUGGESTED READING:
JENNY BETH MARTIN/TPP:
WT: Jenny Beth Martin: Paul Ryan For President? Balderdash
AGENDA:
USAT: Senators Remain At Stalemate As They Return To Work
Hill: Senate GOP Battles Against Time And Trump
WE: Senate Passes Bill To Curb Trade Secret Thefts
Competitive Enterprise Institute: CEI Fights Subpoena To Silence Debate On Climate Change
BUDGET:
Associated Press: GOP Appeals To Conservatives With Health Care, Immigrant Cuts
WE: Lawmaker: Conservatives Willing To Pass Temporary "Crap Sandwich"
Hill: Budget Crunch Time for GOP
CLINTON EMAILS:
Hill: Seven Lingering Questions In The Clinton Email Investigation
WE: Clinton Server May Have Been Breached In 2009
WaPo: Was An Asian Government Reading Hillary Clinton's Emails In February 2009?
Politico: State Department Wants Limits On Questioning Of Clinton Aides
DC: Emails Show Clinton Intervened On Behalf Of Tax Avoiding Corporate Crony
WE: State Dept. Releases Personal Emails from Clinton's Inner Circle
 IMMIGRATION:
Hill: House Files Brief In Supreme Court Immigration Case
Politico: House GOP To Get 15 Minutes Before Supreme Court in Immigration Case
Hill: Senate GOP Wades Into Obama Immigration Battle
Senate Republican Amicus Brief in Immigration Case
IRAN:
WE: State Hints at Dollar Transactions Between Iran, Foreign Banks
WE: GOP: Obama Deceptive About Iran's Financial Sanctions
WaPo: Backlash Over Iran Concessions: Has Congress Had Enough?
WaPo: Royce: The United States Must Not Aid and Abet Iranian Money Laundering
WaPo: Iran Should Pay A Price For Its Ballistic Missile Tests
NRO: Enormous Fraud Of Iran Deal Is Catching Up With Obama
SCOTUS:
Politico: Conservatives Pounce Over Garland Meetings
Politico: Grassley Calls Out John Roberts On Senate Floor
Politico: Reid Won't Rule Out Move To Force Garland Vote
RC: Grassley: "I Haven't Changed My Mind On Garland Hearings"