Tea Party Patriots Weekly Report from Washington for 4/03/16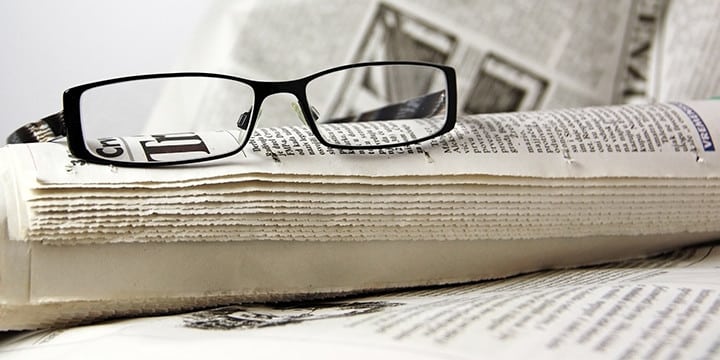 CALENDAR:
The House is in recess and will not return until Tuesday, April 12.
The Senate will come back into session until Monday, April 4.
LAST WEEK ON THE HOUSE FLOOR:
They were in recess.
 THIS WEEK ON THE HOUSE FLOOR:
 They are still in recess.
LAST WEEK ON THE SENATE FLOOR:
 They were in recess last week.
 THIS WEEK ON THE SENATE FLOOR:
When the Senate returns on Monday, April 4, the Senate will vote on passage of S. 1890, the Defend Trade Secrets Act. After that, they could spend time on FAA reauthorization, appropriations bills, or the Energy Policy Modernization Act.
Frankly, I'd bet they're going to spend a lot of time on posturing on the Supreme Court nomination.
BUDGET:
No movement at all on the budget front – but that's not surprising, given that both House and Senate have been in recess for the last week and a half.
Once the House returns on April 12, they'll have all of four days before, theoretically, they're required to pass a budget. But they won't be able to do that because the House Leadership insists on sticking to the terms of the two-year budget deal negotiated by John Boehner as he was on his way out the door last October, and the members of both the House Freedom Caucus and the Republican Study Committee oppose a budget that spends that much.
So House Appropriations Committee Chairman Hal Rogers has begun drafting the 12 individual appropriations bills that fund the government. On Wednesday, March 23 – the last day the House was in session before heading out for their Easter Recess – one of his subcommittees marked up and passed one of the more popular spending bills, the MilCon/VA approps bill, which funds veterans programs and military construction. That bill is typically brought to the floor first, because relatively few Members oppose it.
Rogers' position is that they passed a two-year budget last year, and he's got this year's topline numbers, so in the absence of the passage of a new budget resolution, he's going to mark up his appropriations bills to the topline numbers already passed in the Boehner-Obama two-year deal. But marking up 12 appropriations bills won't do him any good if he can't get them to the floor, and Speaker Ryan has made clear he doesn't intend to bring appropriations bills to the floor without first passing a budget.
Result? Stymie.
CLINTON EMAILS:
Last Sunday, March 27, the Washington Post ran a massive story on the roots of Hillary Clinton's email scandal. I'm not going to go into detail on it; instead, I'll just say I've put it at the top of the Suggested Reading in the Clinton Email section, and I would urge you all to read it from start to finish. It is the best single-source compendium of how we got to where we are, and it underlines the fundamental argument that this entire scandal was caused by Clinton's insistence on using her Blackberry as a matter of personal convenience, even though the security officials at State and the NSA warned her aides that doing so would put national secrets at risk.
Two days later, Federal District Judge Roy C. Lamberth said Clinton and her State Department colleagues have given what he called "constantly shifting" stories about her private email account, and found there's evidence that the Obama Administration showed "bad faith" in how it chose to follow (or not follow) open-records laws. Judge Lamberth isn't the only federal judge dealing with Clinton emails who's ticked – Judge Emmet Sullivan, who's presiding over a different case regarding her emails, is so ticked off that he said he was inclined to order the State Department to demand all of Secretary Clinton's emails, including the 30,000 messages she said were private emails that she, therefore, did not return to the State Department.
Then, on Friday, in a classic Friday garbage dump, the State Department revealed that it had halted its internal review of whether or not Hillary Clinton had violated classification rules with her homebrew email server, in deference to the FBI's ongoing investigation. State was doing so, according to a spokeswoman, because the FBI recommended a month ago that State delay its review to let the FBI continue its work. Here's the key takeaway – State is now acknowledging that the FBI is not conducting some kind of vague "security review," it is acknowledging that the FBI is conducting what it calls "a law enforcement investigation."
SCOTUS:
Two Republican Senators announced last week that they were reversing themselves, and did not see a need to meet with Obama Supreme Court nominee Judge Merrick Garland – Lisa Murkowski of AK and Jerry Moran of KS.
The Moran example is instructive on a number of levels, and Tea Party Patriots had a great deal to do with it.
On Monday, March 21, Sen. Moran told a town hall meeting in Kansas that, "I would rather have you complaining to me that I voted wrong on nominating somebody than saying I'm not doing my job … I have my job to do. I think the process ought to go forward." He then concluded by saying that Republican Senators should meet with Garland and give him a hearing. That news was not reported until late Wednesday, so the next day, Jenny Beth issued a statement in her role as Chairman of the Tea Party Patriots Citizens Fund blasting Moran and declaring it was just this kind of action by him that could lead the Citizens Fund to encourage a primary challenge to Moran by Dr. Milton Wolf, whom we endorsed two years ago in his primary challenge to incumbent GOP Senator Pat Roberts.
Moran backed off a bit that Friday, and then this week backed off further, declaring that he saw no need at all even to meet with Garland, let alone hold a hearing on his nomination. Moran is back in the fold, where he belongs.
This is precisely why we set up the Super PAC – to increase the leverage we have over individual Members of Congress. If we had not set up the Super PAC, we would not have been in a position to meet and endorse Dr. Wolf in the last cycle; and if we had not met and endorsed him, we would not be in a position to use that relationship to pressure Sen. Moran in THIS cycle.
SUGGESTED READING:
JENNY BETH MARTIN/TPP:
WT: Jenny Beth Martin: No Confirmation Hearings Until After The Election
WT: Jenny Beth Martin: A Primer For Trump On The GOP Convention
BUDGET:
WaPo: House To Begin Writing Spending Bills That May Sit On The Shelf
Hill: Skies Darken For GOP Budget
CLINTON EMAILS:
WaPo: How Clinton's Email Scandal Took Root
DC: Here's Everything We Know So Far About Hillary's Shady Blackberry Use
Wikileaks: Hillary Clinton's Email Archive
DC: Clinton Received Security Training On Classified Documents Just ONCE in 3 Years At State
Politico: FBI Says It Has Limited Records On Clinton Email Case
WT: New Documents Confirm Hillary Clinton Used Email Server Before Dates Previously Claimed
Hill: State Dept. Puts Hold on Review of Clinton Emails, Deferring to FBI
WT: Hillary Clinton Email Stories 'Constantly Shifting,' Judge Says
IRAN:
WaPo: Senate Foreign Relations Chairman Angry Over UN Inaction On Iran
Commentary: Will Obama Give More Cash to Iran?
WE: Ryan Warns Obama Not To Give Iran Dollar Access
WSJ: US Moves To Give Iran Limited Access To Dollars
Newsmax: Obama May Allow Iran Access To US Financial Markets
Front Page: The Iranian Deal: The Gift That Keeps On Giving
WSJ: More Dollars for the Ayatollahs
WT: Obama Praises Iran Nuke Deal as Congress Slams Effort To Give Tehran Access to U.S. Banking System
WE: Obama Says No Dollars for Iran
IRS:
WT: Court Rebukes IRS For Tea Party Targeting, Orders Release Of Secret List
WaPo: Obama Administrations Continuous Resistance In IRS Targeting Case Slammed By Federal Appeals Court
Fox News: Federal Appeals Court Slams IRS In Tea Party Case, Demands Documents
ABC News: Tea Party Activists Hail Federal Appeals Court Ruling
SCOTUS:
NYT: First Step In Conservatives Supreme Court Fight: Agreeing On A Message
WaPo: Four Scenarios That Could Still Put Merrick Garland On The Supreme Court
Reuters: Obama High Court Nominee Moves Ahead With Senate Meetings
The Iowa Republican: 400 Plus Tea Party Patriots From Iowa Rally Behind Grassley
Politico: GOP Senator Moran Breaks With McConnell On Supreme Court
Politico: Conservatives Hammer GOP Senator Over Supreme Court Dissent
Topeka Capital Journal: Conservative Groups Threaten To Fund Ads Primary Opponent Against Senator Jerry Moran
Hill: GOP Senator Doubles Down On SCOTUS Opposition After Backlash
NYT: Backlash As Senator Breaks Ranks On Supreme Court Hearings
WaPo: Conservative Groups Threaten Moran With Reprisals After Calling For Supreme Court Hearings
CNN News: Joe Biden On Supreme Court Nomination: "There Is No Biden Rule"
Politico: Conservatives To Pounce If GOP Relents On Supreme Court
Think Progress: Two Short Words That Could Keep Merrick Garland From Being Confirmed
Politico: How Democrats Could Force A Supreme Court Vote
Politico: More Republicans Agree To Meet With Garland
Politico: KS Senator Reverses Position on Garland Hearings
Topeka Capitol-Journal: Sen. Jerry Moran Backtracks, 'Didn't Need Hearings' for Supreme Court Nominee
Hill: GOP Senator Reverses Stance: No Hearings for Garland
NYT: 2 Republican Senators Revoke Support for Garland Hearings