Tea Party Patriots Weekly Report from Washington for 2/19/17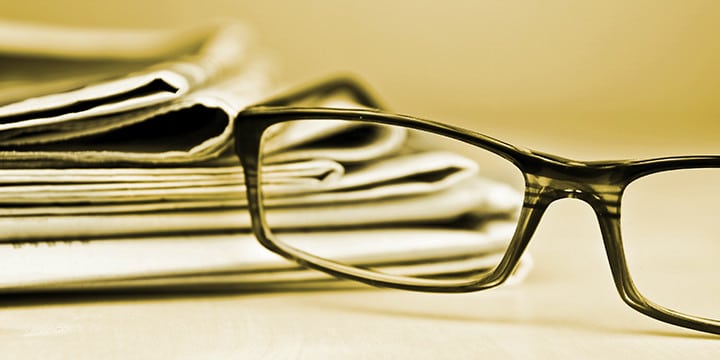 CONGRESSIONAL CALENDAR:
The House and Senate are both out of session for the Presidents Day Recess, and they won't be back until Monday, February 27. That means they'll be in their districts and states next week, at local events and townhall meetings.
LAST WEEK ON THE HOUSE FLOOR:
On Monday evening, the House came back into session and passed both H.R. 244, the HIRE Vets Act, and H.R. 974, the BRAVE Act, under Suspension of the Rules.
On Tuesday, the House took up and passed H.R. 428, the Red River Gradient Boundary Act. The bill would commission a survey of the gradient boundary along the Red River in TX and OK.
On Wednesday, the House went back to Congressional Review Act Resolutions of Disapproval.
First up was H.J.Res. 67, disapproving the rule submitted by the Department of Labor relating to savings arrangements established by qualified State political subdivisions for non-governmental employees. It passed by a vote of 234-191.
Then the House took up H.J.Res. 66, disapproving the rule submitted by the Department of Labor relating to savings arrangements established by States for non-governmental employees. It passed by a vote of 231-193.
Then the House took up H.J.Res. 42, disapproving the rule submitted by the Department of Labor relating to drug testing of unemployment compensation applicants. It passed by a vote of 236-189. In contravention of the purpose of the Middle Class Tax Relief and Job Creation Act of 2012, which allowed states to test unemployment insurance applicants for drugs if they had lost their job due to drug use, or were seeking a new job that required employees to pass a drug test, the rule narrowed the occupations subject to drug testing. The resolution of disapproval negates this rule.
On Thursday, the House continued, taking up H.J.Res. 69, a Resolution of Disapproval disapproving the rule submitted by the Department of the Interior relating to Non-Subsistence Take of Wildlife, and Public Participation and Closure Procedures, on National Wildlife Refuges in Alaska. The rule improperly undermines Alaska's authority to manage its own fish and wildlife, and the Resolution of Disapproval negates it. The resolution passed by a vote of 225-193.
Finally, the House took up H.J.Res. 43, disapproving the rule submitted by the Secretary of Health and Human Services relating to compliance with Title X requirements by project recipients in selecting subrecipients. The resolution passed by a vote of 230-188. The rule prohibits states from establishing Title X grant selection criteria that would eliminate abortion providers from Title X family planning services. The resolution of disapproval negates the rule, and allows states to decide for themselves whether any of their Title X funding will go to Planned Parenthood or other abortion providers.
And then they were done.
THIS WEEK ON THE HOUSE FLOOR:
The House is not in session this week.
LAST WEEK ON THE SENATE FLOOR:
The Senate came back into session last Monday, and at 7 PM voted to confirm Steven Mnuchin to be Secretary of the Treasury. He was confirmed by a vote of 53-47.
Shortly thereafter, the Senate voted to confirm David Shulkin as Secretary of Veterans Affairs. That vote was 100-0.
Leader McConnell then filed cloture motions on the motions to proceed to the nominations of Mick Mulvaney, Scott Pruitt, Wilbur Ross, Ryan Zinke, Ben Carson, and Rick Perry.
On Tuesday morning, the Senate voted to confirm Linda McMahon to be Administrator of the Small Business Administration. The vote was 81-19.
Then the Senate took up and passed a Congressional Review Act Resolution of Disapproval – H.J.Res. 40, the NICS background check resolution, which passed by a vote of 57-43.
On Wednesday, the Senate took up and passed the motion to proceed to the nomination of Mick Mulvaney to serve as Director of the Office of Management and Budget. The Senate then went into its up-to-30-hours of post-cloture debate.
On Thursday, the Senate voted to confirm Mick Mulvaney to his post at OMB. The vote was 51-49, because John McCain of AZ didn't like the fact that Mulvaney, as a Member of the House, had voted to cut defense spending, and McCain wants a big defense build up.
Then the Senate voted to invoke cloture on the motion to proceed to the nomination of Scott Pruitt to be EPA Administrator. On Friday, the Democrats offered a motion to extend the debate on Pruitt's nomination, but the motion was defeated by a vote of 51-47, with Sens. McCain and Donnelly not voting.
Then the Senate voted to confirm Pruitt, by a vote of 52-46. McCain and Donnelly again did not vote, and Democrat Joe Manchin of WV crossed party lines to join the Republicans in support of Pruitt.
Then the Senate voted to invoke cloture on the motion to proceed to the nomination of Wilbur Ross to be Secretary of Commerce. The motion passed by a vote of 66-31.
And then they were done for the week, and they went home for the Presidents Day Recess.
THIS WEEK ON THE SENATE FLOOR:
The Senate is not in session this week.
CONFIRMATIONS:
So, the Senate confirmed five more Cabinet rank officials this week. They are:
Steven Mnuchin for Treasury
David Shulkin for Veterans Affairs
Linda McMahon for SBA Administrator
Mick Mulvaney for OMB Director
Scott Pruitt for EPA Administrator
With these five Cabinet confirmations, we are now up to 14 Cabinet rank officials who have been confirmed.
Four more have been cleared by their respective committees of jurisdiction for floor votes, and they all have had cloture votes scheduled for their confirmation votes. They are:
Ben Carson for HUD
Rick Perry for Energy
Wilbur Ross for Commerce
Ryan Zinke for Interior
Three more are still waiting for their hearings. They are:
Dan Coats, nominated for Director of National Intelligence
Robert Lighthizer, nominated for U.S. Trade Representative
Sonny Perdue, nominated for Secretary of Agriculture
There were two pieces of big news on the staffing front this week – the resignation of National Security Adviser Mike Flynn, and the withdrawal of Labor Secretary nominee Andy Puzder. We'll get to Flynn in a moment.
Andy Puzder's nomination died on Wednesday afternoon, when senior GOP Senate officials – read: Mitch McConnell or his senior staff – informed the White House that Puzder didn't have the votes to get confirmed. At least four GOP Senators – Susan Collins, Lisa Murkowski, Tim Scott, and Johnny Isakson – were already on record as having "trouble" with the nomination; behind closed doors, it appeared as many as a dozen GOP Senators were having trouble.
Puzder's problems were three-fold: First, his ex-wife had made allegations of domestic abuse against him on Oprah Winfrey's TV show more than 25 years ago, and even though she had since recanted her allegations, the charge of domestic abuse sticks; second, he had employed an illegal immigrant as domestic help; and, third, he was believed to be weak on illegal immigration – not surprising, given he's the CEO of a company that relies on a lot of immigrants, legal and otherwise, as its employment base.
The White House quickly announced the name of Puzder's replacement as nominee for the position of Secretary of Labor – Alexander Acosta, the Dean of the Florida International University School of Law, a former law clerk for Supreme Court Justice Samuel Alito, former U.S. Attorney, and former member of the National Labor Relations Board.
He may run into his own troubles, though – Breitbart ran a piece shortly after Acosta's nomination was announced indicating that he supports amnesty for illegal immigrants already here in the United States. So we'll keep an eye on that nomination.
IMMIGRATION:
Three pieces of news on the immigration front this week:
First, the President announced in a Thursday press conference that he would be signing sometime this week a new executive order to replace the previous executive order that's been stalled by the courts. He met with Homeland Security Secretary Kelly and Attorney General Sessions on Tuesday of last week to go through the proposal, and it's been farmed out to the relevant agencies for vetting. Trump said he anticipates signing it in the early or middle part of the week.
Second, the 9th Circuit Court of Appeals agreed to the Trump Administration's request not to hear the case again with a full court. The Administration had argued that with a new executive order on the way, tailored to meet the objections of the court, the point was moot.
Third, Homeland Security Secretary Gen. John Kelly signed two memos on Saturday laying out new guidelines for who gets deported for being an illegal immigrant, and how that would take place. There are significant changes to the previous standard operating procedure. The memos are still in draft form and are being reviewed by the White House Counsel's office.
Contrary to a story that was circulating on Friday, Kelly has NOT signed a draft memo indicating that the Administration would seek to use National Guard troops to apprehend illegal immigrants in nearly a dozen states.
But the draft memos do make clear the Administration's intent to widen the scope of enforcement operations.
For instance, current policy is to seek expedited deportation proceedings for illegal immigrants who have been in the country two weeks or less; under the new guidelines, that would be expanded to anyone who's been here for up to two years.
In addition, the memos direct the chief of ICE to begin hiring an additional 10,000 agents and the head of the Border Patrol to begin hiring 5,000 new agents.
A second new provision would immediately return Mexican illegal immigrants who are apprehended at the border back to Mexico pending the outcomes of their deportation hearings, rather than accommodate them in US government facilities.
A third new provision would allow for the prosecution of U.S.-domiciled parents of unaccompanied minors if the parents are found to have paid smugglers to bring their children across the border.
A fourth provision is really a return to a policy that was born under the Clinton Administration and administered during the George W. Bush Administration, but was put on the shelf during the Obama Administration – federal-local law enforcement partnerships that deputize local police to act as immigration officers for the purposes of enforcement, under Section 287(g) of the Immigration and Naturalization Act of 1996.
But – and this is a big "but" – the memos are silent on President Obama's Deferred Action for Childhood Arrivals program, which currently shields about 750,000 illegal immigrants who arrived here as children. President Trump seems to be having some second thoughts on overturning that policy.
NATIONAL SECURITY:
Former National Security Adviser Mike Flynn resigned on Monday evening, after the President asked for his resignation. As I told you a week ago, this was going to be a thing. And even after Flynn's resignation, it's still a thing.
Let's take a moment to unpack this, because there's a lot going on here.
To begin, Mike Flynn was the target of the institutional intelligence bureaucracy, which opposed him and his ascension to the position of National Security Adviser because they worried he was going to crack some heads. Some accounts suggest he was going to blow the whistle on secret deals that were part of the Iran nuclear deal; others suggest he was going to try to use his influence with and over President Trump to remake the intelligence bureaucracy. Whether it was either of those or other reasons, it's clear he had made enemies in the intelligence community, and they were looking for ways to diminish his influence or force him out.
I've been working behind the lines in Washington for 37 years now, and I honestly cannot remember a case where no fewer than nine current or former intelligence community officials made a decision to break the law against revealing classified information to a reporter.
Oh, we've had leaks before, even some on a grand scale, but those were decisions by one or a few people at most to break the law to see to it that what they considered important information made it into the public domain. I have never seen a case where so many people decided to break the law on the same topic at the same time, and that's what is most troubling here.
Don't get me wrong – Mike Flynn misled the Vice President, and you cannot do that as a staffer. A staffer's job is to protect the principal, to take the bullet for the principal, and any staffer who for whatever reason believes the principal is there to protect him is in the wrong job. So it's right that the President asked for Flynn's resignation, because Flynn created a situation where that was the only way out.
But just because Flynn screwed up doesn't mean he wasn't targeted by his opponents in the institutional bureaucracy.
Democrats and the left are not going to leave it at Flynn's resignation. This wasn't really about Flynn to begin with – even though he had been targeted, the real target was and is Trump. So now that Flynn is gone, the Democrats are ramping up their demands for an investigation into the President's ties to Russia, including his campaign's ties to Russia. They are determined to delegitimize him and his election. They want a special committee set up, like the Watergate Committee or the Iran-Contra Committee, with investigative powers.
So far, Republicans on Capitol Hill are resisting those demands. Both Senate Majority Leader McConnell and Speaker Ryan are content to let the respective Intelligence Committees handle any investigations. In fact, House Permanent Select Committee on Intelligence Chairman Devin Nunes of CA has asked the FBI to begin investigating the leaks of classified information, and House Oversight and Government Reform Committee Chairman Jason Chaffetz of UT has asked the Inspector General at the Department of Justice to do the same.
Meanwhile, the President needs a new National Security Adviser. His first choice, retired Vice Admiral Robert Harward, a Navy SEAL, turned him down. According to news reports, so has retired Gen. David Petraeus. Both were reportedly concerned over whether or not they would have the ability to choose their own staffs. So the President is holding more interviews over this weekend in the Winter White House at Mar-a-Lago.
OBAMACARE:
As we've discussed several times over the last two months, congressional Republicans have had an increasingly difficult time figuring out how to live up to their campaign promises to repeal ObamaCare. Some want it repealed immediately, but others want to wait for a replacement plan so they can vote to repeal and replace at the same time, and others wanted to split the difference by voting for the 2015 reconciliation bill loaded up with as much of the "replace" plan as they could fit into reconciliation. They call this "reconciliation plus."
The original plan was to vote early in the new Congress to pass the 2015 reconciliation bill that repealed much of ObamaCare, then have HHS Secretary Tom Price do what he could inside the bounds of the law and regulation to ease the burden further, then pass a replacement plan that would require 60 votes in the Senate because it couldn't have the protection of the reconciliation process. That
But that seems to have stalled.
So on Monday evening, the House Freedom Caucus met and decided to kick-start the repeal process. The caucus voted to urge congressional GOP leaders to push for passage of the 2015 reconciliation bill that repealed ObamaCare, without anything new added. Their thinking is simple: They – along with just about every other Republican who ran for election to the House of Representatives or the U.S. Senate in the four elections since ObamaCare was enacted – campaigned on a promise to repeal the law, and time's a-wasting. Since the repeal-by-reconciliation law passed in 2015, it should be able to pass again in 2017 – why would anyone who voted for the repeal bill in 2015 have a problem voting for it again?
So the line has been drawn – there are somewhere between 35 and 40 votes for repeal by reconciliation, using the 2015 reconciliation bill as the template. Though HFC Chairman Mark Meadows was careful to say publicly the HFC would not OPPOSE "reconciliation plus," he made clear that repealing via reconciliation was the minimum they would accept.
On Wednesday, Sen. Rand Paul and U.S. Rep. Mark Sanford introduced their own repeal plan, the "ObamaCare Replacement Act." In the Senate, it's designated S. 222; in the House, it's designated H.R. 1072.
The key to the bill is that it aims to de-link health insurance from employment, even as it removes the essential health benefits mandates and allows consumers to purchase plans that meet their individual needs as they define them, rather than as the government mandates.
The plan uses a nonrefundable tax deduction to help pay for insurance, and expands access to and use of health savings accounts.
The following day, Speaker Ryan and two of his key committee chairmen – Ways and Means Chairman Kevin Brady, and Energy and Commerce Chairman Greg Walden – briefed publicly on the House GOP leadership's evolving repeal plan. Though details are scarce – the bill is still being scored by the Congressional Budget Office and the Joint Committee on Taxation, and won't be officially introduced until after the House returns from the Presidents Day Recess – we do know some things.
The plan begins with the 2015 reconciliation bill, and then adds to it. Instead of a nonrefundable tax deduction, it uses a refundable tax credit, which would be available to people who don't get coverage through their employment. They couldn't use the credit to buy a policy that covers elective abortions, and the credit amount adjusts for age and family size.
The replacement plan is as yet undecided on how to deal with Medicaid expansion, though there is discussion of either block-granting money directly to the states and then letting them experiment as they wish, or possibly moving to a per-capita grant.
We'll have a better feel for this after the recess, when the House returns and the leadership officially introduces the bill.
SUGGESTED READING:
JENNY BETH MARTIN/TEA PARTY PATRIOTS:
WE: Tea Party Patriots Mobilize To Support Gorsuch's Nomination
Fox News: Conservative Activists To Mobilize Amid Anti-Trump Protests
AGENDA:
WaPo: Trump Undertakes Most Ambitious Regulatory Rollback Since Reagan
LA Times: Senate Votes To Block Rule On Guns
WE: House Votes To Reverse Obama's Planned Parenthood Rule
WE: In Private Meeting, Trump Signals Support For Ex-Im Bank
IMMIGRATION:
Hill: ACLU To Launch Repaid Response Team To Challenge Deportations
WSJ: Trump Administration Plans New Immigration Order Next Week, Ends Legal Push In Appeals Court
http://www.latimes.com/politics/la-na-pol-trump-daca-20170216-story.html?mkt_tok=eyJpIjoiTURNMU5qYzVOalJqWldKaSIsInQiOiJ5RURhRjBLV25zRHlraXhZWTdnYm9KRmhNUHdEVkJrZlVLbVpqb01FVGdhVktvcWlmQ2JCY1lvR0lrNDZHazc2SDdEc0cwY3E4TERlK29GZ1hLY04zQU0wVTdkSXQ2QU5DeUxkTHVhY3BTSUZWXC84R0JuUmdVb3JqTTF3ekxrbUkifQ%3D%3D
WSJ: US Proposal Considers Prosecuting Parents Helping Children Entering Country Illegally
Hill: Where Trump's Travel Ban Stands
https://www.washingtonpost.com/politics/memos-signed-by-dhs-secretary-describe-sweeping-new-guidelines-for-deporting-illegal-immigrants/2017/02/18/7538c072-f62c-11e6-8d72-263470bf0401_story.html?utm_campaign=newsletter_axiosam&utm_medium=email&utm_source=newsletter&utm_term=.d0cc9da03dd1
Hill: DHS Chief Signs Sweeping New Deportation Guidelines
OBAMACARE:
Politico: Doubts Grow That GOP Can Replace ObamaCare
CNN: First On CNN: Details Of Rand Paul, Mark Ledford ObamaCare Replacement Bill
Politico: The Stealth Republican Force Behind ObamaCare Repeal
Politico: Conservatives Fret GOP Is Blowing ObamaCare Repeal
NYT: Will ObamaCare Really Go Under The Knife?
WE: How To Repeal ObamaCare And What Should Come Next
Politico: Doubts Grow That GOP Can Repeal ObamaCare
http://www.washingtontimes.com/news/2017/feb/14/conservatives-revive-2015-obamacare-repeal-bill/?mkt_tok=eyJpIjoiWldZMVlUazVNR1ptWXprNSIsInQiOiJUYjZIRWdaMWdqT1E5ODdETWpzOThNUWh3YWhcL1B4TkhlTThSdWJVckMzQmFLcEJIakxPVFwvSERONnZYMk1WbkpPdlZYQWlWRHY4cG4zVGxTWEVCSG9MOTBUUm1WbTZIeVRVRWFNOW1pUnhJSlpoWFRVanFDK0NscGg4NzRlTG1RIn0%3D
WaPo: Ryan Faces Major Test In Selling ObamaCare  Repeal And Replacement
WE: President Trump Takes First Steps Toward Repealing ObamaCare
WE: GOP Congressional Offices Flooded With ObamaCare Calls
Politico: A Bleak Week For ObamaCare
WaPo: House GOP Leaders Will Elaborate On Their ObamaCare Plans
Roll Call: Conservatives Rally Around Their Own Health Care Plan
Roll Call: Emerging GOP Plan Would Replace Parts Of ObamaCare As Its Repealed
Politico: House Republicans Still Apart On ObamaCare Repeal-Replace
NYT: House GOP Leaders Outline Plan To Replace Obama Health Care Act
Politico: GOP Policy Brief – Healthcare
WE: GOP Leaders Seek Financing For ObamaCare Replacement
WE: Mike Lee To GOP: Repeal ObamaCare Now, Don't Fear The Boogeyman
MC: Trump Administration Proposes Rule To Stabilize Insurance Markets
HuffPo: Conservatives Take a Hard Line on ObamaCare Repeal, Putting GOP in a Bind
TRUMP ADMINISTRATION:
APPOINTMENTS/CONFIRMATIONS:
Hill: Battle Over Trump Nominees Shifts To New Target
CNN: Labor Secretary Nominee Andrew Puzder In Jeopardy
Hill: Oprah's Network Provides Senate With Tape Of Abuse Allegations
Hill: Senate Approves McMahon To Lead Small Business Administration
WaPo: Shulkin Unanimously Confirmed To Head Veterans Affairs Department
Hill: Puzder Withdraws Nomination For Labor Secretary
Hill: Senate Confirms Mulvaney To Be Trump's Budget Chief
WSJ: Trump Picks Alexander Acosta To Serve As Labor Secretary
http://www.washingtonexaminer.com/president-trump-to-tap-dean-of-florida-law-school-r.-alexander-acosta-as-new-labor-nominee/article/2615014?utm_campaign=Washington%20Examiner:%20Breaking%20News&utm_source=Washington%20Examiner:%20Breaking%20News%20-%2002/16/17&utm_medium=email
Hill: Trump Unveils New Pick To Head Labor Department
Breitbart: Who Is Alexander Acosta? Trump Labor Nominee Supports Amnesty, Cheap Foreign Labor
http://www.cnn.com/2017/02/17/politics/mike-dubke-to-be-named-white-house-communications-director/index.html?mkt_tok=eyJpIjoiTURNMU5qYzVOalJqWldKaSIsInQiOiJ5RURhRjBLV25zRHlraXhZWTdnYm9KRmhNUHdEVkJrZlVLbVpqb01FVGdhVktvcWlmQ2JCY1lvR0lrNDZHazc2SDdEc0cwY3E4TERlK29GZ1hLY04zQU0wVTdkSXQ2QU5DeUxkTHVhY3BTSUZWXC84R0JuUmdVb3JqTTF3ekxrbUkifQ%3D%3D
Hill: Senate Confirms Pruitt To Lead EPA
USAT: Senate Confirms Scott Pruitt for EPA Chief Amid Last-Minute Drama
WT: Steven Mnuchin Sworn in as Trump's Treasury Secretary
Politico: White House Dismisses NSC Aide after Harsh Criticism of Trump
NYT: Trump, an Outsider Demanding Loyalty, Struggles To Fill Top Posts

EXECUTIVE ORDERS:
MIKE FLYNN:
The Week: America's Spies Anonymously Took Down Michael Flynn. That Is Deeply Worrying
American Thinker: CIA Broke The Law To Take Out Its Critic: General Flynn
DC: Exclusive In Final Interview Defiant Flynn Insists He Crossed No Lines, Leakers Must Be Prosecuted
Free Beacon: Former Obama Officials Loyalists Waged Campaign To Oust Flynn
WaPo: As Flynn Falls Under Growing Pressure Over Russia Contacts, Trump Remains Silent
Hill: National Security Adviser Michael Flynn Resigns
WSJ: Donald Trump's National Security Adviser Mike Flynn Resigns Over Russia Contacts
WSJ: Flynn's Departure Unlikely To Cool Congressional Probes
WSJ: Donald Trump 'Evaluates' The Fate of Adviser Mike Flynn
https://www.washingtonpost.com/world/national-security/justice-department-warned-white-house-that-flynn-could-be-vulnerable-to-russian-blackmail-officials-say/2017/02/13/fc5dab88-f228-11e6-8d72-263470bf0401_story.html?utm_campaign=newsletter_axiosam&utm_medium=email&utm_source=newsletter&utm_term=.72920893b31c
NYT: Michael Flynn Resigns As National Security Adviser
CNN: McConnell: Flynn Investigation 'Highly Likely' In Senate Committee
WaPo: Pence Did Not Learn That Flynn Misled Him On Russia Until Last Week
Intercept: The Leakers Who Exposed General Flynn's Lie Committed Serious – And Wholly Justified – Felonies
DC: How The Nation's Spooks Played The Game To Kill Mike Flynn
Politico: Chaffetz Asks Justice IG To Investigate Flynn Leaks
Hill: Right Wing Media Rips Intelligence Agencies Over Flynn
NYT: Flynn's Downfall Sprang From 'Eroding Levels Of Trust'
WSJ: Mike Flynn Was Probed By FBI Over Calls With Russian Official
CNN: Flynn Changed Story To FBI, No Charges Expected
CNN: Harward Says No To National Security Adviser Role
Politico: Harward Turns Down Trump's National Security Advisor Offer
https://www.washingtonpost.com/world/national-security/flynn-in-fbi-interview-denied-discussing-sanctions-with-russian-ambassador/2017/02/16/e3e1e16a-f3d5-11e6-8d72-263470bf0401_story.html?hpid=hp_rhp-top-table-main_flynn-5pm%3Ahomepage%2Fstory&utm_term=.ffbe3ea65d6f
Politico: Nunes Asks FBI To Investigate Trump Leaks
WSJ: The Michael Flynn Fallout
WE: House Intelligence Chair Claims Top Obama Official Leaking to Media on Trump
MISCELLANEOUS:
CNN: Trump Aides Were In Constant Touch With Senior Russian Officials During Campaign
NBC: Two Key Voting Groups Democrats Need To Win Back After 2016
WE: Under Attack In Indiana, Joe Donnelly's Re-Election Hopes Hang On Gorsuch
NYT: White House Plans To Have Trump Ally Review Intelligence Agencies