Voters in Democratic Swing Districts Support Trump's Wall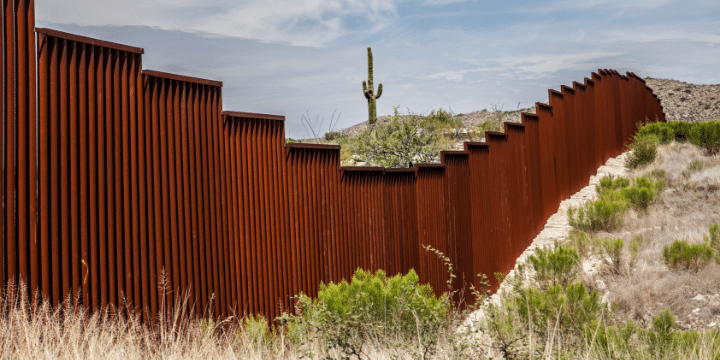 President Trump may have had the upper hand in the standoff with Speaker Pelosi during the shutdown on getting the border wall. A poll of 10 districts, including congressional districts won by Trump but voted for a Democrat in the midterms, support the wall and believe Pelosi should have accepted Trump's immigration compromise.
The Washington Examiner has the highlights from the Public Opinion Strategies poll:
A plurality of voters in these districts approve of President Trump's job performance (49%-48%), including an overwhelming majority of Republican voters (87%-11%).
A majority of voters (54%-43%) say they support Trump's policies.
By a 61%-35% margin, voters support the president's position on border security.
By a 53%-43% margin, voters in these DEM-held congressional districts support "building a border wall or barrier to improve security between the U.S. and Mexico."
A majority of voters (50%-43%) believe that Democrats should have accepted Trump's offer of three years of protection for dreamers in exchange for $5.7 billion in funding a border wall.
By a 41%-34% margin, voters say Trump has been "more open to compromise on this issue" than congressional Democrats.
After voters hear more about the need for a wall or barrier to improve national security, they move toward the president's stance and away from Speaker Pelosi's position.
Clearly, voters want border security and expect Democratic leaders to put politics aside to make it happen. President Trump should not sign another bill that doesn't include funding for border security. The American people see the problems associated with keeping our borders open and unchecked. They also see a president who is willing to put politics aside and fight for a life or death issue. What is Pelosi fighting for?