TSA Bends the Rules for Illegal Immigrants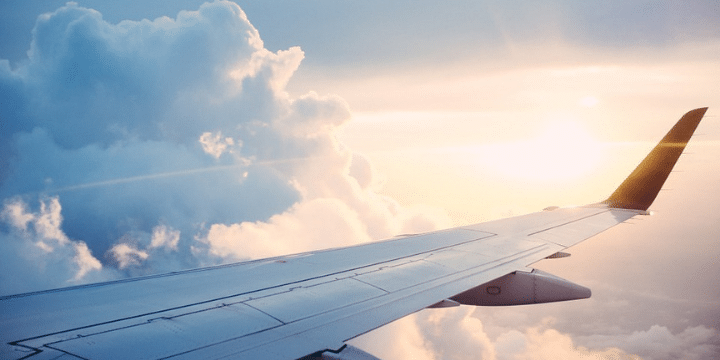 Elevating the border crisis to new levels, this week it was revealed that the TSA is allowing illegal immigrants to fly without documentation. After being released from Border Control custody, migrants are typically dropped off at nearby bus stations or hotels, with orders to return for their amnesty hearings. Border crossings and subsequent mass releases by Homeland Security agencies are not slowing down, meaning more and more undocumented individuals may be given access to airplanes, a potentially massive security risk.
For the past six months, the Transportation Security Administration has allowed migrants released from the custody of other Homeland Security agencies to board flights to other parts of the country despite the passengers lacking any of the 15 documents it states are the only acceptable forms of identification.

Since early December, the agency has avoided temporarily changing federal policy and also not introduced a permanent solution to address this new phenomenon, despite no indication border apprehensions and mass releases are slowing down any time soon.

Since January, Immigration and Customs Enforcement has released from custody more than 200,000 migrants who arrived at the border as part of a family. The releases are mandatory under a 2015 court ruling that bars ICE from holding families more than 20 days.

ICE often drops people off at bus stations, where nongovernmental organizations that have been alerted to the drop-offs send volunteers to help migrants make travel arrangements to join family members in other cities. The agency then wipes its hands clean following the releases. ICE would not comment on the legal precedent for undocumented immigrants boarding flights in the U.S.

So instead, those looking to depart the border via regional airports become TSA's burden. If TSA chose to turn away people at airports it would apply more pressure to overwhelmed bus companies like Greyhound and local motels in border towns, complicating an already dire situation for localities struggling to care for this demographic.

TSA was unaware initially which documents its security officers required for migrants to board flights.
There seems to be some confusion between the two federal agencies, ICE and TSA, as to who is truly responsible for determining whether an illegal immigrant has proper documentation in order to fly. That should scare a lot of people. The key reason for TSA was to increase security and safety.
Jenny Beth Martin saw first-hand how TSA's requirements and barriers make it difficult to leave and re-enter the country. If TSA isn't applying the same standards for illegal immigrants, then TSA is useless and we remain unsafe.