The Ongoing Fight Against Socialism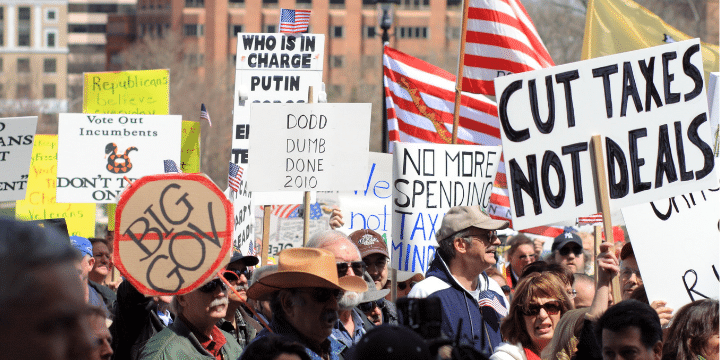 We have a lot to celebrate this week! We kicked off our ten-year anniversary by highlighting the Rick Santelli rant that started it all, and this week we celebrated the first nationwide tea party rallies. We didn't know where it would lead when we started, but we hoped America would wake-up.
Fast-forward to today, we now have a new administration trying to drain the murky swamp leftover by the Obama administration, and an uprising of deranged Democrats attempting to promote socialism. We won't let it happen!
Jenny Beth Martin discusses what's ahead for the Tea Party movement:
WATCH: @SandraSmithFox @JonScottFNC @jennybethm discussed the Tea Party looking to defeat socialism #nine2noon pic.twitter.com/TZnYub7Kv8

— America's Newsroom (@AmericaNewsroom) March 1, 2019
While we have celebrated many victories and survived many attacks — even some by our own government — we continue to fight, and we will not stop because we understand that the price of liberty is eternal vigilance.