Tea Party Patriots Action Weekly Report from Washington for 5/20/19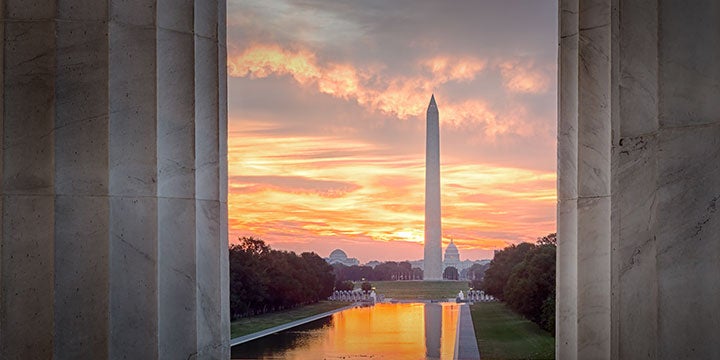 CALENDAR:
Both the House and the Senate will return Monday and stay in session through Thursday.
LAST TWO WEEKS ON THE HOUSE FLOOR:
The House came back to work on Tuesday, May 7, and passed three bills under Suspension of the Rules. The next day, they passed another two bills under Suspension of the Rules.
On Thursday, May 9, the House began consideration of H.R. 986, the Protecting Americans with Pre-Existing Conditions Act. After considering four amendments, the bill moved to final passage, and passed, by a vote of 230-183. The House then moved to consideration of H.R. 2157, the disaster emergency supplemental appropriations bill. On Friday, that bill passed, by a vote of 257-150.
The House went home for the weekend, and then came back on Tuesday, May 14. The House passed two bills under Suspension of the Rules.
On Wednesday, the House passed two more bills under Suspension of the Rules.
On Thursday, the House passed H.R. 987, the MORE Health Education Act. And on Friday, the House considered and passed H.R. 5, the so-called "Equality Act," by a vote of 236-173.
And then they were done.
THIS WEEK ON THE HOUSE FLOOR:
The House will return on Monday, with the first vote set for 6:30 PM. At that time, the House is scheduled to consider seven bills under Suspension of the Rules.
On Tuesday, the House will consider another nine bills under Suspension.
On Wednesday and Thursday, the House will consider H.R. 1500, the Consumers First Act, and H.R. 1994, the Setting Every Community Up for Retirement Enhancement Act of 2019.
And then they'll be done.
LAST TWO WEEKS ON THE SENATE FLOOR:
Over the last two weeks, the Senate has been hard at work on confirmations. Rather than take you through it day by day, I'll save us all some time by telling you who the Senate confirmed to what position in that two-week stretch:
Joseph Bianco, U.S. Circuit Judge for the Second Circuit Court of Appeals
Kimberly Reed, President of the Export-Import Bank
Spencer Bacchus, Member of the Board of Directors, Export-Import Bank
Judith DelZoppo Pryor, Member of the Board of Directors, Export-Import Bank
Janet Dhillon, Member of the Equal Opportunity Employment Commission
Michael H. Park, U.S. Circuit Judge for the Second Circuit Court of Appeals
Michael J. Truncale, U.S. District Judge for the Eastern District of Texas
Kenneth Kiyul Lee, U.S. Circuit Judge for the Ninth Circuit Court of Appeals
Wendy Vitter, U.S. District Judge for the Eastern District of Louisiana
Brian J. Bulatao, Under Secretary of State
Jeffrey A. Rosen, Deputy Attorney General
In addition, the Senate confirmed by voice vote:
Matthew H. Tueller to be Ambassador of the U.S. to the Republic of Iraq
Jane L. Corwin to be a Commissioner on the part of the United States on the International Joint Commission, United States and Canada
Robert C. Sisson to be a Commissioner on the part of the United States on the International Joint Commission, United States and Canada
Lance V. Yohe to be a Commissioner on the part of the United States on the International Joint Commission, United States and Canada
THIS WEEK ON THE SENATE FLOOR:
Based on the Senate Majority Leader's cloture filings at the end of the week, I'd say the schedule for this week in the Senate will be confirmations in the following order, with the first vote of the week set for 5:30 PM Monday:
Daniel P. Collins to be a U.S. Circuit Judge for the Ninth Circuit Court of Appeals; Howard C. Nielson, Jr. to be a U.S. District Judge for the District of Utah; Stephen R. Clark, Sr. to be a U.S. District Judge for the Eastern District of Missouri; Carl J. Nichols to be a U.S. District Judge for the District of Columbia; and Kenneth D. Bell to be a U.S. District Judge for the Western District of North Carolina.
BORDER SECURITY/IMMIGRATION:
On Thursday, after months of planning and weeks of briefings of allies, President Trump released a new proposal to enhance border security and reform our nation's immigration regime. The effort was led inside the White House by Trump son-in-law Jared Kushner, and assisted by Stephen Miller, and it focuses on trying to bring together Republicans around things they can all support. Consequently, it doesn't say anything about DACA or family reunification, which means, as far as the mainstream media and the Democrats are concerned, that it is not a serious proposal.
Described by the President as a "pro-American, pro-immigrant, and pro-worker approach," the proposal says the President's goals for a modern immigration system are to:
Fully secure the border
Protect American wages
Attract and retain the best and brightest talent
Prioritize immediate families
Strengthen our workforce
Preserve humanitarian values
The proposal is broken into two segments – border security and immigration reform – and begins by saying, "full border security is the bedrock of a functioning immigration system and it must come first." As to the importance of border security, it properly recognizes that after decades of failing to secure the border, and the concomitant loss of public trust, you cannot begin to attempt to reform immigration without first securing the border.
The proposal includes a "self-sustaining and renewable border security fund," "will continue to add to the 400-plus miles of border wall underway in strategic locations," and "will enable public donations for the wall." Further, the proposal "will fully empower immigration officials to protect American communities, including by strengthening their ability to remove criminal aliens and alien gang members." The proposal will "close legal loopholes" while simultaneously working to "strengthen our asylum system and expedite the review process for immigrants seeking asylum." Moreover, the proposal will "change the law to stop the flood of child smuggling and to rapidly reunite unaccompanied children with their families back home." Finally, the proposal will include "structural changes to immigration agencies [that] will improve coordination and enforcement to combat longstanding problems, such as visa overstays," and "will ensure that all employees are legally authorized to work."
The second part of the proposal focuses on reforming our immigration regime, moving it from a family-based system to a merit-based system that protects American workers.
Under the current system, 66 percent of the immigrants who are admitted legally come in based on family relationships, 21 percent come in through humanitarian visas or through the visa lottery, and just 12 percent through employment or skills-based visas. The new system would institute the "Build America Visa," which will select immigrants based on a point system, and features three high-skill categories – extraordinary talent; professional and specialized vocations; and exceptional academic track records. And under the new proposal, those numbers I just gave you would be reversed – 57 percent would be allocated to employment and skill, 33 percent to family, and 10 percent humanitarian. But – and this is a big but – the level of legal immigration under the new proposal would be the same as it is now, but with a different emphasis on different categories of immigrants. So some of President Trump's supporters who want lower immigration levels are not happy with this proposal.
I cannot tell you a bill number, because this has not been introduced as legislation yet. And I honestly do not know when, or even if, it will be. The point was not to draft legislation that would be approved by Congress – without anything in this bill to win Democrat support, no one thinks there's any chance of that happening as long as Democrats control the House of Representatives – but to put down a marker that says "This is what Republicans want to do on border security and immigration."
RUSSIA HOAX:
House Democrats are getting more and more antsy about scheduling former Special Counsel Robert Mueller for testimony before the Judiciary Committee, but they still have not scheduled him yet. The President, despite misgivings, has deferred to the Attorney General to make the decision as to whether or not Mueller should be allowed to testify. Attorney General Barr, for his part, has said he has no problems at all allowing Mueller to testify.
But the testimony still has not been scheduled, and it's because there are still ongoing discussions about whether or not a White House assertion of executive privilege would limit his testimony.
House Judiciary Committee staff and members of Mueller's team have been negotiating for some time now about the parameters of Mueller's expected testimony. Attorney General Barr released a redacted version of Mueller's 448-page report, but the House Judiciary Committee subpoenaed the full report and the underlying evidence. The week before last, the White House asserted executive privilege over the subpoenaed documents, and that raises legal questions that will need to be answered before Mueller testifies. For instance, the privilege claim could prevent Mueller from discussing the details of activities undertaken by President Trump and/or his associates beyond what is included in the redacted version of the report. The Justice Department's Office of Legal Counsel is considering the matter, and is expected to provide guidance.
On Friday, The Wall Street Journal published the Attorney General's first interview since he was sworn in. Said Barr of his review of the origins of the Russia probe, "Government power was used to spy on American citizens. I can't imagine any world where we wouldn't take a look and make sure that was done properly." He added, "Just like we need to ensure that foreign actors don't influence the outcome of our elections, we need to ensure that the government doesn't use its powers to put a thumb on the scale."
Most troubling, Barr indicated that he was surprised that officials have been unable to answer many of his questions. "I have more questions now than when I came in," he said.
Meanwhile, we may have a showdown on Tuesday. That's the day House Judiciary Committee Democrats have invited former White House Counsel Don McGahn to testify. The White House Counsel's office views McGahn differently from Mueller – they're using executive privilege to prevent his testimony and document production. The Counsel's office has already told McGahn not to hand over documents the committee has subpoenaed, and has told him not to testify; McGahn, through his lawyers, has said he'll wait quietly in the corner while the White House and the House Judiciary Committee figure out what's what.
And on another front, former House Intelligence Committee Chairman Trey Gowdy declared Sunday on FOX News that unreleased transcripts between then-Trump campaign aide George Papadopoulos and an FBI exist, and they have what he called "the potential to be a game-changer." Gowdy indicated the FBI had the transcripts, which contained exculpatory evidence, but did not share the information with the FISA court when applying for the FISA warrants against Carter Page.
SPENDING:
The so-called "Big 4" congressional leaders – Speaker Nancy Pelosi, Senate Majority Leader Mitch McConnell, House Minority Leader Kevin McCarthy, and Senate Minority Leader Chuck Schumer – have agreed to begin negotiations on a two-year budget deal that would lift the Sequester spending caps agreed to eight years ago in the Budget Control Act of 2011.
According to Politico, the Big 4 will meet with White House officials this week to get the ball rolling.
Negotiations to raise the budget caps will take place against a backdrop of rising national debt and the need to raise the debt limit. Republicans are going to try to keep the two issues separate, but Democrats apparently want to tie them together.
Any way you look at it, it's going to come down to an ugly fight in September, with a September 30 deadline looming.
The good news is, the White House negotiating team is going to be led by Acting White House Chief of Staff Mick Mulvaney, Acting Office of Management and Budget Director Russ Vought, and Treasury Secretary Steven Mnuchin. Mulvaney and Vought, at least, are known to want to hold firm to the caps spending level already in place.
McConnell and McCarthy, by contrast, want to bust the caps. They are reported to have pressured President Trump to agree to a budget deal by leveraging his desire for more military spending – they warned him that without a spending deal that lifted the budget caps, the Pentagon spending increases he's already won would be jeopardized. Without such a deal in place, the Pentagon would face a cut of $71 billion, while domestic spending programs would be reduced by $55 billion.
A group of 30 House Republicans, led by the Freedom Caucus, sent a letter to the White House last week, urging President Trump to hold to the budget caps already in place under the Budget Control Act. "Congress should hold overall spending to the caps levels already in place," they said. "Hold to the caps, budget like American families do every day, and let's work on a bipartisan basis to ensure a bright future for our sons and daughters."
TECH BIAS:
On Thursday, the White House upped its efforts on its fight for free speech everywhere, including online. They released information about a new effort regarding tech bias. If you've got evidence of a big tech company like Facebook, or Twitter, or Google displaying bias against conservatives, or you want to share how big tech bias has impacted you personally, you can now go to a portal at WH.gov/techbias to enter the information and share that case of bias with the White House. That's WH-dot-gov-forward slash tech-bias.
TRADE:
A week ago Friday, President Trump raised tariffs on $200 billion worth of Chinese goods from 10 percent to 25 percent. The Chinese government responded by raising tariffs on $60 billion worth of American products. And then last Wednesday, President Trump, in the words of The Washington Post, "Slapped a major Chinese firm with an extreme penalty that makes it very difficult for it to do business with any U.S. company, a dramatic escalation of the economic clash between the two nations. The Commerce Department's Bureau of Industry and Security said it was adding Huawei Technologies Co. Ltd. to its 'Entity List,' known to some as 'the death penalty.' This listing makes it virtually impossible for companies to survive once U.S. firms are discouraged from doing business with them. The Commerce Department said it had reached this decision because Huawei 'is engaged in activities that are contrary to U.S.  national security or foreign policy interests.'" For instance, the Department of Justice has accused Huawei of violating international sanctions against Iran.
TRUMP TAX RETURNS:
On Friday, as expected, the Treasury Department told the House Ways and Means Committee to go take a long walk off a short pier, rejecting Chairman Richard Neal's request for six years' worth of President Trump's tax returns. Unlike his counterpart on the House Judiciary Committee, though, Chairman Neal appears uninterested in a committee, and later House, vote to hold Treasury Secretary Mnuchin in contempt of Congress; instead, he plans to go straight to court in an attempt to enforce his subpoena.
SUGGESTED READING:
JENNY BETH MARTIN/TEA PARTY PATRIOTS:
Townhall: Jenny Beth Martin: The Looming Entitlement Disaster Can Be Averted
OCR: Here's What Southern California Has To Say About Trump's New Immigration Plan
BORDER SECURITY/IMMIGRATION:
Axios: Trump's Hardline New Border Plan
Politico: Dems Look To Modify Dreamer Bill To Break Internal Log Jam
WaPo: US Asylum Screeners To Take More Confrontational Approach As Trump Aims To Turn More Migrants Away At The Border
Politico: Appeals Court Allows Trump To Keep Asylum Seekers In Mexico, For Now
WaPo: Kushner Skirts GOP Senators Key Questions On His Immigration Plan
Politico: Immigration Stalemate Looms Before Talks Even Begin
Politico: Kushner Briefs Senators On Immigration Plan
Politico: Tom Cotton Pans Trump's Plan To Allow More Foreign Guest Workers
Politico: GOP Senators Head To White House To Hear Immigration Plan
Daily Signal: Trump Seeks To Unify GOP Around Immigration Goals
NYT: Trump's Immigration Plan Emphasizes Skills Over Family Ties
Hill: Trump To Launch Uphill Bid To Overhaul Immigration Laws
Politico: Dems Settle Differences, Push Forward On Bill To Protect Dreamers
Breitbart: Survey: Only 2 in 15 Americans Aware Of Soaring Illegal Immigration
RC: Still No Public Timeline For Jared Kushner's Immigration Plan
Reuters: Trump To Lay Out Immigration Policy In Coming Days – Senators
Hill: Kushner, Miller Talk Immigration At Senate GOP Lunch
NYT: Letter From Washington: Your Employees Could Be Undocumented
WaPo: Trump's Plan To Overhaul Legal Immigration Draws Cool Reception
NYT: Trump's Immigration Plan Gets A Rose Garden Rollout And A Cool Reception
Daily Caller: Trump Plans To Invoke Insurrection Act To Boot Illegal Immigrants
Hill: Trump's New Immigration Plan Finds Few Friends
NRO: Trump Unveils Plan For Merit Based Immigration System
Hill: Trump Rolls Out Pro-American Immigration Plan
NBC: Trump Plays for the Middle — and 2020 — with Legal Immigration Focus
WSJ: Trump's Border Wall Faces First Court Challenge in California
RUSSIA HOAX:
CNN: CIA, FBI, Director Of National Intelligence Working With Attorney General Barr To Review Russia Probe Origins
Hill: Barr Names Connecticut Prosecutor To Investigate Russia Probe Origins: Report
NYT: Barr Assigns US Attorney In Connecticut To Review Origins Of Russia Probe
Federalist: Did Mueller Tap Fusion GPS And Christopher Steele To Assist His Anti- Trump Investigation?
WSJ: Don McGahn Rebuffed White House Request To Say Trump Didn't Obstruct Justice
Politico: Barr Held In Contempt By House Judiciary
Hill: House Panel Votes To Hold Barr In Contempt
WSJ: Watchdog Probes FBI Reliance On Dossier In Surveillance Of Trump Aide
WaPo: Barr's Pick To Investigate The Mueller Probes Origins Has A History Of Penetrating The FBI
Hill: James Comey Is In Trouble And He Knows It
NYT: Donald Trump Jr. Is Subpoenaed To Testify To Senate Panel On Russia Contacts
Hill: Steele's Stunning Pre-FISA Confession: Informant Needed To Air Trump Dirt Before Election
Politico: Dems Move Forward With Barr Contempt Vote After DOJ Talks Break Down
WaPo: Trump Would Have Been Charged With Obstruction Of Justice Were He Not President, Hundreds Of Former Federal Prosecutors Assert
Politico: House Democrats Won't Hold Contempt Floor Vote Anytime Soon
NYT: Donald Trump Jr. Strikes Deal For 'Limited' Interview With Intelligence Committee
Politico: Surprised Advisers Downplay Trump's Tweet About Mueller Testimony
Fox News: Attorney General Barr Tells Fox News Public Needs To Know If Officials 'Put Their Thumb On The Scale' In Russia Probe
WSJ: Barr Says Review Of Origins Of FBI's Trump Russia Probe Could Lead To Rule Changes
Hill: Trump Says Campaign Was Conclusively Spied Upon, Calls It Treason
WSJ: Mueller Testimony To Congress Stalled By Executive Privilege Claim
Hill: Mueller Mystery: Will He Ever Testify Before Congress?
Blaze: Trey Gowdy Reveals FBI Withheld 'Potential Game-Changer' Evidence from FISA Court During Russia Probe
SPENDING:
CNN: Washington Is Flirting With A Debt Crisis. No One Has A Plan To Stop It
Politico: Trump Receptive To Bipartisan Deal On Budget Cuts
WSJ: White House Resistance To Budget Deal Worries Republicans
Politico: Trump Receptive To Bipartisan Deal On Budget Cuts
Politico: 'Big 4' Leaders To Begin Talks with White House on Ambitious Budget Deal
STAFFING:
RC: Sources: Swagel To Replace Hall As CBO Director
TRADE:
Hill: Stocks Plummet As Trump's Trade War With China Escalates
WaPo: US Prepares To Slap Tariffs On Remaining Chinese Imports, Which Could Add Levies On Roughly $300 Billions In Additional Goods
Politico: Republicans Surrender To Trump's China Tariffs
WSJ: Frustration, Miscalculation: Inside The US-China Trade Impasse
Politico: China Trade Talks End With No Win For Trump
WaPo: Trump Administration Cracks Down on Giant Chinese Tech Firm in Escalating Clash with Beijing
WaPo: I Don't See Him Crying Uncle Trump Believes China Tariffs Will Help Him Win Re-Election
Politico: Dark Clouds Hang Over Trump's Trade War
TRUMP TAX RETURNS:
Politico: Democrats Appear Headed Straight To Court For Trump's Tax Returns
WE: NYT Story On Trump's Billion Dollar Tax Write-Off Was Told By Trump 15 Years Ago On The Apprentice
Politico: You're Not Getting Trump's Tax Returns, Mnuchin Tells Democrats
RC: Mnuchin Rejects Neal's Request For Trump Tax Returns
Hill: Treasury Department Rejects Democratic Subpoena for Trump Tax Returns
2020 DEMOCRATS:
Hill: Montana's Governor Bullock Enters The Presidential Race
NYT: 2020 Presidential Election Calendar
NYT: Iowa's Likely Outcome For 2020 Contenders: A Field Of Broken Dreams
BuzzFeed News: Beto O'Rourke Has Hired The 'Unsung Hero' Of Obama's First Campaign
Politico: Trump Political Machine Sets Massive Fund Raising Target
Real Clear Politics: Dems 'Dark Money' Disconnect: Groups Mum On Disclosure
Americans For Tax Reform: 'Biden: First Thing I'd Do Is Repeal Those Trump Tax Cuts'
Hill: Biden Takes 32 Point Lead Over Sanders In New 2020 Poll
NYT: Mayor Bill de Blasio Enters 2020 Race For President
MISCELLANEOUS:
WaPo: Trump And His Allies Are Blocking More Than 20 Separate Democratic Probes In An All-Out War With Congress
Bloomberg: Trump To Ask Supreme Court To Prevent Nationwide Injunctions
Axios: Trump Administration To Begin Challenging Nationwide Injunctions
The Atlantic: The High-Stakes Confrontation Between Trump And Khamenei
Politico: Trump Draws Public Into Bias Feud With Social Media Firms
NYT: House Passes Legislation Aiming To Shore Up Health Laws And Lower Drug Costs
Politico: GOP Threat To LGBTQ Bill Triggers Dems Mobilization
WE: House Passes Bill To Include LGBTQ Protections in Civil Rights Act