Tea Party Patriots Action Weekly Report from Washington for 4/8/19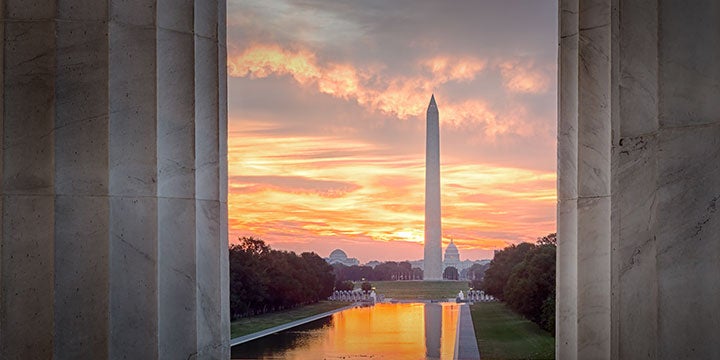 CALENDAR:
The House and Senate will both return Monday. The House will stay in session through Wednesday, while the Senate will stay in session through Thursday. Then they will begin the two-and-a-half-week-long Easter Recess, and won't return until Monday, April 29.
LAST WEEK ON THE HOUSE FLOOR:
The House returned on Monday and passed two bills under Suspension of the Rules.
On Tuesday, the House considered and passed the Rule governing consideration of the floor debate for S.J.Res. 7, to direct the removal of U.S. Armed Forces from hostilities in the Republic of Yemen that not been authorized by Congress.
On Wednesday, the House considered and passed the Rule governing consideration of H.R. 1585, to reauthorize the Violence Against Women Act. For the rest of Wednesday, the House considered several amendments to the bill.
On Thursday, the House considered and passed both H.R. 1585, the reauthorization of the Violence Against Women Act, and S.J.Res. 7, directing the removal of U.S. Armed Forces from hostilities in the Republic of Yemen that not been authorized by Congress.
And then they were done.
THIS WEEK ON THE HOUSE FLOOR:
The House will return Monday, with the first vote set for 6:30 PM. At that time, the House is scheduled to begin considering six bills under Suspension of the Rules.
On Tuesday and Wednesday, the House will consider H.R. 1644, the Save the Internet Act of 2019. The House may then consider H.R. 2021, the Investing for the People Act of 2019. And the House will also consider two more bills under Suspension of the Rules.
LAST WEEK ON THE SENATE FLOOR:
The Senate returned on Monday, and failed twice to invoke cloture on the Shelby substitute amendment to H.R. 268, the Disaster Supplemental Appropriations bill.
On Tuesday, the Senate failed to invoke cloture on the motion to proceed to S.Res. 50, the resolution to cut from 30 hours to two the post-cloture debate time necessary for certain confirmation votes.
On Wednesday, the Senate invoked cloture on the nomination of Jeffrey Kessler to be Assistant Secretary of Commerce. After that, at 3:13 PM, Senate Majority Leader McConnell raised a point of order that "Post cloture time under Rule 22 for all executive branch nominations other than a position at level one of the executive schedule under section 5312 of title 5 of the United States code is two hours."
At that point, the presiding officer did not sustain the point of order. Leader McConnell then appealed the ruling of the chair and asked for a recorded vote. The roll call vote went 51-48 to overrule the decision of the chair, with all Republicans other than Susan Collins of ME and Mike Lee of UT voting to overrule the chair, and all Democrats voting to sustain the ruling of the chair.
And that is how Senate Republicans lowered from 30 hours to two the post cloture debate time necessary to confirm a lower-level executive branch nominee.
Then the Senate repeated the exercise with a nominee to be a U.S. District Judge, so they could lower the post cloture debate needed to confirm a District Judge.
On Thursday, the Senate voted to confirm Roy Kalman Altman to be U.S. District Judge for the Southern District of Florida. Then the Senate voted first to invoke cloture on the nomination of, and then to confirm, Mark Anthony Calabria to be Director of the Federal Housing Finance Agency.
And then they were done.
THIS WEEK ON THE SENATE FLOOR:
Now that Senate Republicans have reduced post-cloture debate time from 30 hours down to two, we're going to get through a lot more confirmation votes than previously, and you can see that from the schedule for this next week. Majority Leader McConnell filed cloture on the following nominations: Daniel Desmond Domenico to be a U.S. District Judge for the District of Columbia; Patrick R. Wyrick to be a U.S. District Judge for the Western District of Oklahoma; Cheryl Marie Stanton to be Administrator of the Wage and Hour Division, Department of Labor; John P. Abizaid to be Ambassador to the Kingdom of Saudi Arabia; Holly A. Brady to be a U.S. District Judge for the Northern District of Indiana; and David Steven Morales to be a U.S. District Judge for the Southern District of Texas.
The Senate will be in session on Monday, with all votes expected to go by voice. The first recorded vote of the week will occur on the morning of Tuesday, April 9.
BORDER SECURITY:
As the week began, all of political Washington wondered whether President Trump would follow through on his threat from last week to close the border with Mexico. On Thursday, the President relieved them of their concern, announcing instead that he would allow Mexico a one-year grace period before he would take drastic measures to penalize Mexico for not shutting down illegal immigration on their end.
Speaking to reporters at the White House, Trump said he would impose automobile tariffs on Mexico if he wasn't satisfied a year from now.
"If the drugs don't stop, or largely stop, we're going to put tariffs on Mexico and products, in particular cars. The whole ballgame is cars. And if that doesn't stop the drugs, we close the border."
EXPORT-IMPORT BANK:
On March 27, GOP Congressman Justin Amash of Michigan's Third Congressional District introduced H.R. 1910, the Export-Import Bank Termination Act, a bill to abolish the Export-Import Bank of the United States and wind down its operations within three years of enactment.
Five co-sponsors added their names that day: Jim Jordan of OH, Thomas Massie of KY, Scott DesJarlais of TN, Tom McClintock of CA, and Ken Buck of CO.
You will recall that the Ex-Im Bank is perhaps Washington's most egregious example of crony capitalism. That is, its supporters claim the whole operation is nothing more than capitalism at work. But when more than 75 percent of a taxpayer-funded bank's loan guarantees go to just three huge Fortune 500 companies – Boeing, Caterpillar, and General Electric – you have to wonder whether or not political considerations have anything to do with those loan decisions. And you don't have to wonder much, because the answer is clear.
The amusing thing is, the performance of these companies apparently has little to do with whether or not they can get Ex-Im Bank loan guarantees. On December 4, 2015, the last time the Ex-Im Bank authorization legislation was signed into law, a share of Boeing stock sold for $148.50. But even as the Ex-Im Bank was reauthorized back in December 2015, it had a separate problem – because it didn't have enough directors on its board, it was confined to approving loan guarantees for no more than $10 million. That doesn't help a company like Boeing, which signs contracts to sell in multi-billion-dollar units. So for the last three and a half years, Boeing has looked elsewhere for financing – and, in fact, it essentially set up its own bank to help finance its deals. And the price of Boeing stock today? As of Friday, a share of Boeing stock sold for $395.86. That's a 266 percent increase in less than three and a half years. So why, exactly, does Boeing need the Ex-Im Bank?
Meanwhile, the Ex-Im Bank's current authorization runs out on September 30 of this year. At some point in the next several months, we expect there will be an attempt by its supporters to move reauthorization legislation through the House and Senate. And remember, this is an issue where the split is not between Republicans and Democrats, or even between conservatives and liberals – the split on this issue is between the crony capitalist Establishment and the rest of us who pay for it.
President Trump's feelings about reauthorization of the Export-Import Bank are not clear. During the 2016 campaign, he clearly opposed the bank. But in early 2017, he seemed to reverse course in an interview with The Wall Street Journal. Then he nominated former Congressman Scott Garrett, one of the Ex-Im Bank's most ardent foes, to serve as its president, raising serious questions about his feelings toward the bank; but then Garrett's nomination was defeated in December 2017 in a vote in the Senate Banking Committee, and he was replaced as the President's nominee for Ex-Im Bank president by Kimberly Reed, a more Establishment-oriented GOP lawyer. Her nomination is awaiting a confirmation vote by the full Senate.
We urge you to call your Congressman and urge him or her to sign on as co-sponsors of H.R. 1910, the Export-Import Bank Termination Act.
RUSSIA HOAX:
Well, it took them 12 days, but on Wednesday – twelve days after the news broke that Special Counsel Robert Mueller had completed his report and sent it to Attorney General Bill Barr – unnamed anonymous sources purportedly on the staff of the Special Counsel told reporters for The New York Times and The Washington Post that they were unhappy with Barr's handling of Mueller's report.
I'm going to read you the entire first paragraph of the Times' piece: "Some of Robert S. Mueller III's investigators have told associates that Attorney General William P. Barr failed to adequately portray the findings of their inquiry and that they were more troubling for President Trump than Mr. Barr indicated, according to government officials and others familiar with their simmering frustrations."
This is, how shall I say, rather vague. How many is "some?" Does it make a difference which, precisely, of these "investigators" are frustrated? Who are the associates they told? Which, in particular, of the findings of the inquiry were "more troubling" for the President than Mr. Barr indicated? Who are the "others" they told? And, perhaps most troubling of all, why did not a single one of these alleged Mueller staffers speak directly with a reporter for The New York Times?
This is partisanship disguised as journalism. And partisans were out in full force last week – the Democrat majority on the House Judiciary Committee voted Wednesday to give Chairman Jerry Nadler the authority to compel Attorney General Barr to hand over the full, unredacted Mueller Report and its underlying documentation via subpoena. As of Sunday, Nadler has not yet used that authority, and he has not yet subpoenaed anything.
STAFFING:
Early Sunday evening, Homeland Security Secretary Kirstjen Nielsen resigned her position. President Trump announced via Twitter that she would be replaced by current U.S. Customs and Border Protection Commissioner Kevin McAleenan, who will become the Acting Secretary of Homeland Security.
While it's still early in the process, names have already begun floating as potential replacements for Nielsen at DHS. They include current Energy Secretary Rick Perry and former Virginia Attorney General Ken Cuccinelli.
TRUMP TAX RETURNS:
On Wednesday, House Ways and Means Committee Chairman Richard Neal, Democrat of MA, formally requested that Charles Rettig, the Commissioner of the Internal Revenue Service, hand over the last six years of President Trump's personal tax returns and the tax returns of some of Trump's businesses.
In a letter to Rettig, Neal wrote, "Consistent with its authority, the Committee is considering legislative proposals and conducting oversight related to our Federal tax laws, including, but not limited to, the extent to which the IRS audits and enforces the Federal tax laws against a President. Under the Internal Revenue Manual, individual income tax returns of a President are subject to mandatory examination, but this practice is IRS policy and not codified in the Federal tax laws. It is necessary for the Committee to determine the scope of any such examination and whether it includes a review of underlying business activities required to be reported on the individual income tax return."
Then Neal cited a rather arcane, nearly century-old law – Internal Revenue Code section 6103(f) – that allows the chairmen of the Senate Finance Committee and the House Ways and Means Committee to see the individual tax returns of any individual they want. According to that law, the Treasury Secretary "shall" turn over any requested tax returns.
So, pay attention here, because this is important – Neal is saying he needs to see the President's tax returns to verify that they are being properly audited by the IRS, and for no other reason. He's not tying this to any other investigation by any other congressional committee, and he's not saying he needs to see Trump's sources of income or anything like that. He just needs to see the returns because he needs, as part of his legitimate oversight function, to verify that the IRS is auditing Trump's returns as IRS practice already calls for.
Ranking Republican Kevin Brady of TX urged Treasury Secretary Steven Mnuchin to reject Neal's request. "Weaponizing our nation's tax code by targeting political foes sets a dangerous precedent and weakens Americans privacy right," he wrote in a letter to Mnuchin. "All Americans have a fundamental right to the privacy of the personal information found in their tax returns."
Appearing on Sunday's "FOX News Sunday," Acting White House Chief of Staff Mick Mulvaney said congressional Democrats will "never" see Trump's tax returns. Responding to a question, Mulvaney said, "Oh, no. Never. Nor should they … Keep in mind: That's an issue that was already litigated during the election. Voters knew the president could have given his tax returns. They knew that he didn't, and they elected him anyway – which, of course, is what drives the Democrats crazy."
Appearing on ABC's Sunday morning show, Democrat Congressman Dale Kildee of MI, who sits on the Ways and Means Committee, suggested a different (and, I would argue, more likely) reason for Neal to want Trump's returns: "There's a real question, George, as to whether the president's personal financial interests impact his decision-making … The public has the right to know whether the president's interests are impacting the decisions he makes using the authority that we have granted him by electing him as president."
Stay tuned. This one will likely end up in court, because I cannot see Steven Mnuchin or Charles Rettig turning over the President's tax returns without a court order to do so.
SUGGESTED READING:
JENNY BETH MARTIN/TEA PARTY PATRIOTS:
One News Now: Tea Party Leader: Time To Go After The Deep State
Oakland News Now: Independent Women Forum Against New Payroll Tax, New Paid Leave Entitlement Program
Breitbart: A Decade On: Tea Party To Rally On Tax Day Nationwide
NH Primary Server: 603 Alliance Plans Summit On 'Liberty Trump's Socialism"
One News Now: Tea Party Picks Tax Day To Push Back On Socialism
Union Leader: Kevin Landrigan's Granite State Status: Paid Family Leave Fight Gets Personal
PP: SOS — Stop Ocasio-Cortez's Socialism
BORDER SECURITY:
Hill: Trump Threatens To Close Mexican Border Next Week
Milbank Monitor: Donald Trump Works To Hold GOP Base Before Senate Vote
Politico: As Trump Rages Over Border, Kushner Quietly Plans Legal Immigration Boost
Politico: Trump's Aides Warn Him Border Shut Down Would Be Disaster
NRO: Border Patrol Union President: 'This Is The Worst Crisis In Agency's History'
Hill: White House Studying Options To Shut Down Southern Border
WaPo: Border Surge Pressures Democrats To Craft Their Own Immigration Solutions-Not Just Oppose Trump
Politico: Trump Bewilders GOP Allies Ahead Of Border Visit
Hill: Pelosi Announces Lawsuit To Block Trump's Emergency Declaration
Politico: House Sues Trump Administration Over Border Wall
Flipboard: Trump Considering Naming An Immigration Czar
WaPo: White House Looks To Minimize Economic Impact Of Trump's Threatened Closure Of Mexican Border
Hill: Trump Gives Mexico One Year Warning For Auto Tariffs, Border Shutdown
EXPORT-IMPORT BANK:
FW: Support the Export-Import Bank Termination Act, H.R. 1910
OBAMACARE:
Politico: Trump Punts Health Care Until After 2020
Politico: Pelosi Aide Sought To Undercut Medicare For All
Daily Signal: Trump Really Does Have A Plan That's Better Than ObamaCare
NRO: Replacing ObamaCare Is Still A Republican Duty
Politico: Trump's Health Care Brain Trusts Says No Thanks
RUSSIA HOAX:
NYT: Some On Mueller's Team Say Report Was More Damaging Than Barr Revealed
Hill: Dems Escalate Mueller Demands With Subpoena
WE: Republican Releases Transcript Of Former Top FBI Official Bill Priestap's Testimony
Politico: Barr's Legacy On The Line As Mueller Team Fumes
WaPo: Potentially Damaging Information In Mueller Report Ushers In New Political Fight
Politico: Trump Lashes Out at Mueller Probe as Release of Report Approaches
NRO: The Folly Of The Mueller Investigation
Hill: Barr Expects To Release The Nearly 400-Page Mueller Report By Mid-April
WE: Devin Nunes Locked and Loaded: 8 Criminal Referrals Ready, Including 3 Targeting 'Conspiracy' and 'Global Leaks'
WE: Be Wary of Anonymous Reports Alleging Mueller's Team Is Unhappy
WSJ: Strassel: The Mueller 'Coverup' Gambit
SENATE RULES:
Politico: Senate Republicans Trigger Nuclear Option To Speed Trump Nominees
Daily Kos: Senate Narrowly Approves McConnell's Plan To Give Trump More Unqualified Nominees Faster
Hill: GOP Triggers Nuclear Option To Speed Up Trump Picks
Politico: Coming Soon: The Death Of The Filibuster
Politico: Time To Stop The Democrats' Obstruction
STAFFING:
Hill: Trump Attorney General Had 'Shouting Match' With GOP Senator Over Withdrawn Justice Nominee: Liu: Report
Hill: Trump Says He Plans To Nominate Herman Cain To Fed Board
Hill: Nielsen Out at Homeland Security
Axios: Secretary of Homeland Security Kirstjen Nielsen Resigns
Politico: Homeland Security Chief Nielsen Is Out
NYT: Kirstjen Nielsen Resigns as Trump's Homeland Security Secretary
TRUMP TAX RETURNS:
Politico: House Democrats Unleash Bid For Trump's Tax Returns
Hill: Tax Return Fight Tests Mnuchin's Loyalty To Trump
Politico: Inside House Dems Move To Seize Trump's Tax Returns
NYT: Trump Asks That Confirmation Of I.R.S. Counsel Be A Priority
CNN: Republicans Warn Trump Tax Request 'Sets A Dangerous Standard' And Accuse Dems Of Weaponizing The IRS
Politico: Why Congress Might Not Get Trump's Tax Returns
WSJ: Trump's Lawyer Urges IRS to Reject Democrats' Demand for President's Tax Returns
Hill: Mulvaney: Democrats Will 'Never' See Trump's Tax Returns
Politico: Trump's Lawyer: Tax Returns Request Oversteps Congress Bounds
Politico: Mulvaney: Issue of Trump's Tax Returns 'Already Litigated' in 2016
2020 DEMOCRATS:
NYT: Joe Biden, In Video, Says He Will Be 'More Mindful' Of Personal Space
Politico: Saunders Raises $18 Million In First Quarter Of Political Campaign
Hill: Joe Biden's 2020 Ukrainian Nightmare Closed Probe Is Revived
Axios: 2020 Presidential Election: Pete Buttigieg Has Raised $7 Million
Politico: Harris Raises $12 Million In 1st Quarter Of Campaign
Politico: Booker Raises $5 Million in First Quarter of 2020 Campaign
Politico: 'Friendly Grandpa' Or Creepy Uncle? Generation Split Over Biden's Behavior
Hill: Crisis Hits Biden As New Allegation Emerges
NYT: Elizabeth Warren Loses Finance Director As She Struggles In Early Fund Raising
MISCELLANEOUS:
NYT: 'It Just Went Poof' The Aftermath Of Virginia's Cascade Of Political Scandals
Hill: House Votes To Reauthorize Violence Against Women Act, Close 'Boyfriend Loophole'
Politico: How Trump Conspired With The Freedom Caucus To Shut Down The Government
Politico: Congress Fears Trump Could Stumble Over Next Fiscal Clift
Axios: Democrats Derail Senate Disaster Relief Bill Amid Clash Over Puerto Rico
NRO: Will: The Jones Act: A Drag on America's Economy