Tea Party Patriots Action Weekly Report from Washington for 4/29/19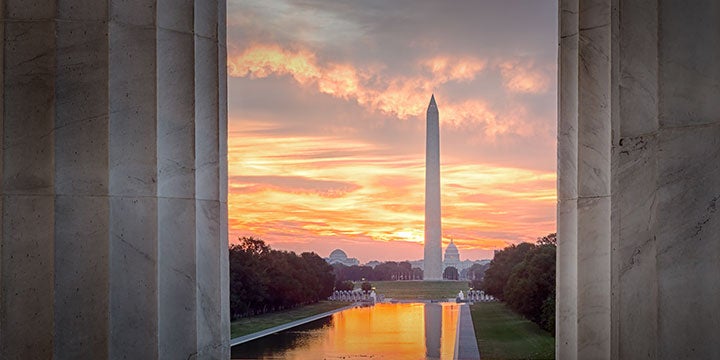 CALENDAR:
The House and Senate will both return from their Easter Recess on Monday, and both will stay in session through Thursday.
LAST WEEK ON THE HOUSE FLOOR:
The House has been in recess, so there was no activity on the House floor last week.
THIS WEEK ON THE HOUSE FLOOR:
The House will return Monday, with the first vote set for 6:30 PM. At that time, the House is scheduled to take up three bills under Suspension of the Rules.
On Tuesday, the House is scheduled to consider six bills under Suspension of the Rules.
On Wednesday, the House is scheduled to consider H.R. 9, the Climate Action Now Act, which is as bad as it sounds – it directs the President to develop a plan for the United States to meet its nationally determined contribution under the Paris Agreement, among other things.
LAST WEEK ON THE SENATE FLOOR:
The Senate has been in recess, so there was no activity on the Senate floor last week.
THIS WEEK ON THE SENATE FLOOR:
The Senate will return Monday, with the first vote set for 5:30 PM. That will be a vote to invoke cloture on the nomination of William Cooper to be General Counsel of the Department of Energy.
Based on the cloture filings, I'd say the Senate will then move to the following nominations: Clarke Cooper to be Assistant Secretary of State for Political-Military Affairs; Gordon Hartogensis, to be Director of the Pension Benefit Guaranty Corporation; J. Campbell Barker to be U.S. District Judge for the Eastern District of Texas; Andrew Lynn Brasher, to be U.S. District Judge for the Middle District of Alabama; Rodolfo Armando Ruiz II to be U.S. District Judge for the Southern District of Florida; Raul M. Arias-Marxuach, to be U.S. District Judge for the District of Puerto Rico; Joshua Wolson to be U.S. District Judge for the Eastern District of Pennsylvania.
In addition, the Senate is likely to try to override the President's veto of the measure calling for a withdrawal of U.S. armed forces from hostilities in Yemen that have not been authorized by Congress.
BORDER SECURITY:
From the "I Just Don't Believe It" file … on Thursday, April 25, MSNBC highlighted the surge of alien families overwhelming communities near our southern border, speaking with a San Diego shelter that has seen its resources overstretched by the recent influx. "American communities are struggling to deal with the surging numbers of families who are crossing into the United States," reported the cable network's Craig Melvin. "ICE tells us that the their transportation is completely overwhelmed, CBP used the word 'strained.' That is the situation of many of these cities," added reporter Mariana Atencio. "When you look at the numbers, it doesn't see like it's going to stop any time soon."
RUSSIA HOAX:
On Thursday, April 18, Attorney General William Barr released a redacted version of the report prepared by Special Counsel Robert Mueller regarding Mueller's investigation into Russian interference in the 2016 presidential election. The 448-page report was divided into two volumes – Volume I contains the report of his investigation into Russian interference, and Volume II contains the report of his investigation into potential obstruction of justice by the President.
Volume I reads, "[T]he Special Counsel's investigation established that Russia interfered in the 2016 presidential election principally through two operations. First, a Russian entity carried out a social media campaign that favored presidential candidate Donald J. Trump and disparaged presidential candidate Hillary Clinton. Second, a Russian intelligence service conducted computer-intrusion operations against entities, employees, and volunteers working on the Clinton Campaign and then released stolen documents. The investigation also identified numerous links between the Russian government and the Trump Campaign. Although the investigation established that the Russian government perceived it would benefit from a Trump presidency and worked to secure that outcome, and that the Campaign expected it would benefit electorally from information stolen and released through Russian efforts, the investigation did not establish that members of the Trump Campaign conspired or coordinated with the Russian government in election interference activities."
In other words … no collusion.
The trouble for the President is found in Volume II, which reads, in part, "[I]f we had confidence after a thorough investigation of the facts that the President clearly did not commit obstruction of justice, we would so state. Based on the facts and the applicable legal standards, however, we are unable to reach that judgment. The evidence we obtained about the President's actions and intent presents difficult issues that prevent us from conclusively determining that no criminal conduct occurred. Accordingly, while this report does not conclude that the President committed a crime, it also does not exonerate him."
The White House celebrated the release of the report, focusing on the fact that Mueller had determined that no conspiracy had been established. Congressional Democrats, on the other hand, focused on the second volume of the report, and retrained their fire on the White House, arguing that Mueller had made it clear that he believed the President had committed a crime, but it was up to Congress to handle it.
House Judiciary Committee Chairman Jerry Nadler said he believed, based on what he read in the Mueller report, that what the President had done met the threshold for impeachment.
While many Democrats (including several of their presidential candidates) are pushing for impeachment proceedings to begin, others (including Speaker Pelosi) are still not committing to supporting impeachment, but instead are focusing on gathering more information. They're content for now to demand congressional testimony from Attorney General Barr and Special Counsel Mueller.
Attorney General Barr is scheduled to testify twice this week before Congress – on Wednesday, he'll be in front of the Senate Judiciary Committee, and on Thursday, he'll appear before the House Judiciary Committee, assuming he and Chairman Nadler come to agreement over the format of the hearing.
STAFFING:
Herman Cain has asked President Trump not to nominate him the Federal Reserve Board of Governors. And Stephen Moore is still hoping President Trump will nominate him to the Federal Reserve Board of Governors.
TRUMP TAX RETURNS:
To the surprise of absolutely no one, IRS Commissioner Charles Rettig failed to send to House Ways and Means Committee Chairman Richard Neal the last six years' worth of President Trump's tax returns by Tuesday, April 23, the deadline Neal set when he originally demanded Trump's returns on April 3. Neal set a new deadline of May 6, and used very threatening language in the letter he sent Rettig to complain about Rettig's failure to hand over the documents.
Treasury Secretary Steven Mnuchin responded to Neal in a ten-page letter of his own that questioned Neal's motives for wanting the tax returns, and left little doubt that Treasury and the IRS would miss the May 6 deadline, too.
SUGGESTED READING:
JENNY BETH MARTIN/TEA PARTY PATRIOTS:
Fox News: Jenny Beth Martin: Trump Is Right To Withhold His Tax Returns From Democrats
WT: Jenny Beth Martin: Stop Socialism, Choose Freedom
LaJunta Tribune Democrat: Stop Socialism, Choose Freedom
News-Herald: Stop Socialism, Choose Freedom Rally Planned In Mentor
DC: Conservatives Rally Behind Cuccinelli For DHS
WE: Conservatives Want Cuccinelli For DHS; Will Make America Great Again
DS: 10 Years After First Rallies, What's The Legacy Of The Tea Party
Breitbart: Tea Party Marks 10 Years With 400 'Stop Socialism, Choose Freedom' Tax Day Rallies
AJC: Atlanta Tea Party Rally Years Later
Daily Bulletin: State Chair Jessica Patterson Visits San Bernadino County To Talk Rebuilding The Party
Grand Island Independent: Tea Party Patriots Plan To Rally For Freedom On Monday
DS: Tea Party Backs Stop Socialism, Choose Freedom Rallies On Tax Day
PJ Media: Tea Party Rallies For Trump Against Socialism On Its Ten Year Anniversary
News Press: Tea Party Marks Anniversary With Demonstration
Hill Country News: Trump's Warning You The Socialists Are Coming
Politico: Stephen Moore's Fed Bid Haunted By Past Attacks On GOP Establishment
Fox News: Justin Haskins: I Advertised A Video Criticizing Socialism, Then Facebook Banned My Account
Forsyth News: 10 Years Later, Where The Tea Party Stands In Forsyth County
Roll Call: Trump's Warning You: The Socialists Are Coming!
PE: Inland Conservatives Say 2020 Energy Is Building
BORDER SECURITY:
Hill: GOP Fears Trump Will Return To Family Separations
Hill: Judge Halts Trump Policy Requiring Asylum Seekers Stay In Mexico
Politico: It's Trump Vs. Trump As Immigration Divides White House
WaPo: Miller And Kushner On Potential Collision Course As Trump's Border Crisis Builds
Politico: GOP Senators Try To Undermine Kushner's Immigration Plan
WaPo: 12 Days Of Chaos: Inside The Trump White Houses Growing Panic To Contain The Border Crisis
CNN: Trump Pressured Nielsen To Release Detained Immigrants Into So-Called Sanctuary Cities
NBC News: Trump's Support Of Renewed Child Separation Policy Led To Collision With Nielsen
Politico: Stephen Miller Pressuring Trump Officials Amid Immigration Shakeup
Hill: Trump Says He Has Legal Right To Send Undocumented Immigrants To Sanctuary Cities
CNN: Trump Told CBP Head He'd Pardon Him If He Were Sent To Jail For Violating Immigration Law
Reuters: Court Settlement Paves Way To Reunite Central American Children  With Parents In US
WaPo: Trump's Plan To Send Migrant Detainees To Sanctuary Cities Draws Concerns About Cost, Legality
Hill: White House Proposal To Release Asylum Seekers In Sanctuary Cities Infuriates Democrats
RedState: Why Are Democrats Upset By Sending Illegals To Sanctuary Cities?
NBC News: Trump Advisers Discussed Whether Military Could Build And Run Migrant Detention Camps
WaPo: White House Proposed Releasing Immigrant Detainees In Sanctuary Cities, Targeting Political Foes
NYT: In New Effort To Deter Migrants, Barr Withholds Bail To Asylum Seekers
Politico: Trump Plunges Back Into Immigration Battle With Sanctuary Cities Plan
NYT: Trump Is Wasting Our Immigration Crisis
Politico: House Democrats Investigate Miller's Role In DHS Dismissals
BUDGET:
Politico: House Dems Cancel Vote On Budget Plan Amid Internal Revolt
Politico: McConnell Says He And Pelosi Will Launch Talks On 2-Year Budget Caps Deal
Hill: Left-Center Divide Forces Dems To Scrap Budget Vote
NYT: NYT Tax Cuts For Every One
WaPo: Trump Administration Pushes For Quick Action To Raise Debt Limit
ENTITLEMENT REFORM:
Roll Call: Social Security Could Go Broke By 2035, But Lawmakers Have New Ideas To Fix It
Motley Fool: 2019 Social Security Trustees Report: 5 Things You Need To Know
Hill: Trump's Inherited Entitlement Reform Crisis Needs Tackling
RUSSIA HOAX:
WE: Barr Says Mueller Played No Role In Drafting Russia Report Summary
WSJ: Attorney General Barr Says He Can Release Mueller Report Within A Week
Politico: House GOP Calls On Dems To Bring In Mueller To Testify
Hill: Barr Testimony Opens New Partisan Fight Over FBI Spying On Trump
Roll Call: Did You Say 'Spying?' Barr Walks Back Testimony After Creating A Stir
DC: Barr: 'I Think Spying Did Occur' Against Trump Campaign
WE: Barr:' Spying Did Occur' On Trump Campaign
Bloomberg: Barr Said To Form Team To Review FBI's Actions In Trump Probe
Fox News: Tucker Carlson: The Obama Administration Spied On The Trump Campaign And The Media Refuse To Call It Spying
Axios: Barr Builds Team To Review FBI's Actions During Trump Investigation
Politico: Newly Released Testimony: Former Top FBI Lawyer Says Agency Concerned Trump Obstructed Justice
Fox News: Comey Memos Contain Far More Sensitive Information Than Previously Known, FBI Filing Reveals
Politico: Poll: Nearly 4 In 10 Voters Believe Trump's Campaign Was Spied On
Politico: Mueller Looms Over Dems Investigations
Politico: 25 Subplots To Watch In The Mueller Investigation
WE: White House: Mueller Report Contains Claim Russia Taped Bill Clinton Having Phone Sex With Monica Lewinsky
Politico: Pelosi Beats Back Calls For Trump Impeachment
Hill: House Judiciary Chairman Subpoenas Former White House Lawyer McGahn
WaPo: After Mueller Report Democrats Divided Over End Game: Investigate Trump Or Impeach
NYT: Giuliani Attacks McGahn's Account To Mueller
WaPo: As Russia Investigation Ends Experts See Two Years Of US Political Dysfunction As A Win For Putin
American Greatness: Russian 'Collusion's 'Greatest Hits
WSJ: Trump Says He Never Asked McGahn To Fire Mueller
WaPo: As Russia Investigation Ends, Experts See Two Years Of US Political Dysfunction As Win For Putin
Politico: Nadler Subpoenas Full Mueller Report
Politico: Nadler Subpoenas DOJ For Full Copy Of Mueller Report
Politico: Mueller Whacks Trump With Evidence Of Obstruction
NYT: A Portrait Of The White House And Its Culture Of Dishonesty
Politico: Dems Run From Impeachment Post-Mueller
Politico: Post-Mueller Report Likely To Target Russia Dossier Author Steele
Politico: 'Game Over' Republicans Rejoice After Mueller Concludes
Justice: Redacted Mueller Report
Hill: Mueller Is Done And The Dems Should Be Too – Because Trump Is No Nixon
WE: William Barr: Mueller Examined 10 Instances Of Possible Obstruction By Trump
Hill: Pelosi, Schumer Call On Mueller To Testify After Barr's  'Regrettably Partisan Handling' Of Report
USA Today: Trump Teams Mueller Report Game Plan: Read The Report Quickly And Put Out Responses
NYT: Mueller Report Likely To Renew Scrutiny Of Steele Dossier
Vanity Fair: 'He Was Actually The Paul Revere' The Steele Report's Moment Of Truth
WaPo: 'I Can Land the Plane': How Rosenstein Tried To Mollify Trump, Protect Mueller and Save His Job
Hill: Solomon: How the Obama White House Engaged Ukraine To Give Russia Collusion Narrative an Early Boost
WaPo: A Majority of Americans Oppose Impeachment. Most Also Say Trump Lied to the Public.
SENATE RULES:
Leg Branch: Republicans Go Nuclear An After Action Report
STAFFING:
NYT: Trump Purge Set To Force Out More Top Homeland Security Officials
Hill: Stephen Miller's Influence Rising Amid Changes At DHS
Politico: Trump's DHS Purge Floors Republicans
WaPo: Grassley Warns White House Not To Oust Any More Top Immigration Officials
NYT: Trump Purge Set To Force Out More Top HS Officials
Politico: White House Eyeing Former Head Of Anti-Immigration Group For DHS Job
Politico: Republicans Press Trump To Drop Herman Cain's FED Nomination
ABC News: Herman Cain Expected To Withdraw From FED Reserve Board Of Governors Consideration
WFB: Conservatives Rally Around Stephen Moore After 3.2% GDP Growth Report
TRUMP TAX RETURNS:
NRO: Democrats Demand To See Trump's Tax Returns
NYT: Push To Obtain Trump's NY Tax Returns Wins Cuomo's Support
Hill: Fight Escalates Over Trump's Tax Returns
NYT: To Get Trump's Tax Returns, NY Democrats Try A New Strategy
Politico: Treasury Misses Congressional Deadline For Turning Over Trump's Tax Returns
Axios: Treasury Dept Rejects Democrats Request For Trump's Tax Returns
Politico: Mnuchin Says Treasury Lawyers Discussed Demand For Trump's Tax Returns With White House
Vox: Can Congress Force Trump To Hand Over His Tax Returns? I Asked 11 Legal Experts
WSJ: Trump's Lawyer Urges IRS To Reject Democrats Demand For President's Tax Returns
Politico: Neal Gives IRS Commissioner New Deadline For Handing Over Trump's Tax Returns
Politico: Justice Department Blows Deadline To Hand Over Trump's Tax Returns
2020 DEMOCRATS:
Hill: Swalwell Announces He Is Running For President
NYT: Who's Running For President In 2020?
NYT: 'Stop Saunders' Democrats Are Agonizing Over His Momentum
NYT: Pete Buttigieg And Beto O'Rourke Stake Out Similar Turf In A Crowded Field
Texas Tribune: Officers At Scene Of Beto O'Rourke's 1998 DWI Crash Say They Believe He Tried To Flee
NYT: Joe Biden Plans To Enter The 2020 Race Thursday. He's Starting With $0.
Hill: Moulton Enters 2020 White House Race
Politico: Why The Media Dumped Beto For Mayor Pete
Breitbart: Battleground Florida Dems, Progressive Groups Work To Turn Critical Swing State Against Trump
Hill: Solomon: Joe Biden's 2020 Ukrainian Nightmare: A Closed Probe Is Revived
Hill: Biden Raises $6.3 Million in First 24 Hours After Campaign Launch
MISCELLANEOUS:
Politico: Republicans Confront Trump Amid Spreading Controversies
Hill: House Votes To Reinstate Obama Era Net Neutrality Rules
NYT: Mick Mulvaney Tries Letting Trump Be Trump
Politico: Trump Health Care Brain Trust Says No Thanks
Politico: Pelosi: Capitol Police Working To 'Safeguard' Omar After Trump's 9/11 Tweet
Politico: Schumer Won't Commit To Keeping Filibuster If Dems Win Majority
Politico: When The GOP Tried – And Failed – To Tag Democrats As Socialists
Politico: Trump Vetoes Resolution On Ending US Role In Yemen Civil War
Hill: Fight Over Census Citizenship Question Hits Supreme Court
NYT: How The Supreme Courts Decision On The Census Could Alter American Politics
WaPo: Trump Eyes Action Against Countries With High Visa Overstay Rates
WaPo: House Democrats Grapple With How To Respond To Trump's Refusal To Cooperate With Investigations
Politico: Trump Could Stiff Arm Democrats Until After 2020 Election
Politico: Mulvaney:' I do Not Recall' Telling Staffers Not To Mention Election Security To Trump
NYT: In Push For 2020 Election Security, Top Official Was Warned: Don't Tell Trump
CNN: Justice Department Won't Comply With House Subpoena Over Citizenship Question On Census
Axios: How Trump Can Stall House Democrats
Politico: Trump Showdown With House Democrats Ignites Into All-Out War
WaPo: Trump Says He Is Opposed To White House Aides Testifying To Congress Deepening Power Struggle With Hill
Politico: Supreme Court Divided On Citizenship Question For Census
Politico: Mueller Paints Damning Portrait Of Dysfunctional Trump White House
Hill: Democrats Should Be Careful Wielding More Investigations
The Atlantic: Trump's Chief Of Staff Says He's Having A Ball
Politico: House Democrats Eye Post-Mueller Agenda
Hill: US Economy Rose 3.2% In First Quarter, Exceeding Expectations