Tea Party Patriots Action Weekly Report from Washington for 4/1/19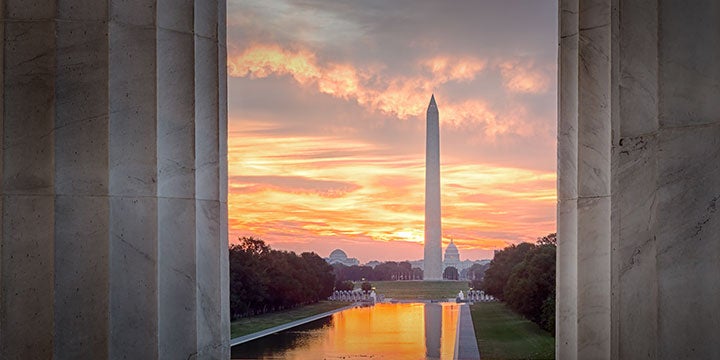 CALENDAR:
The House and Senate will both return Monday and stay in session through Thursday.
LAST WEEK ON THE HOUSE FLOOR:
The House came back last Monday and passed a bill under Suspension of the Rules.
On Tuesday, the House tried to override the president's veto of H.J.Res. 46, the resolution terminating the national emergency he declared. The effort failed by a vote of 248-181, with only one more Republican voting for the veto override than voted for the original measure several weeks ago. Then the House passed two more bills under Suspension of the Rules.
On Wednesday, the House took up and passed H.R. 7, the Paycheck Fairness Act. The measure passed by a vote of 242-187.
On Thursday, the House took up and passed H.Res. 124, expressing opposition to banning service in the Armed Forces by openly transgender individuals. The measure passed by a vote of 238-185.
And then they were done.
THIS WEEK ON THE HOUSE FLOOR:
The House will return Monday, with the first vote set for 6:30 PM. At that time, the House is scheduled to consider four bills under Suspension of the Rules.
On Tuesday, the House will consider H.Res. 271, condemning the Trump Administration's Legal Campaign To Take Away Americans' Health Care.
Then the House will consider another three bills under Suspension of the Rules.
On Wednesday, the House will consider H.R. 1585, the Violence Against Women Reauthorization Act of 2019.
The House MAY also consider S.J.Res. 7, to direct the removal of United States Armed Forces from hostilities in the Republic of Yemen that have not been authorized by Congress.
LAST WEEK ON THE SENATE FLOOR: 
The Senate came back last Monday, and voted to invoke cloture on the nomination of Bridget S. Bade to be U.S. Circuit Judge for the Ninth Circuit Court of Appeals.
On Tuesday, the Senate voted by 78-21 to confirm Bridget S. Bade to be U.S. Circuit Judge for the Ninth Circuit Court of Appeals.
Then the Senate moved to invoke cloture on the Motion To Proceed to S.J.Res. 8, a joint resolution recognizing the duty of the federal government to create a Green New Deal. That motion failed when all 53 Republicans, plus Doug Jones, Joe Manchin, Kyrsten Sinema, and Angus King, voted against ending debate, and the remaining 43 Democrats voted "present."
Later on Tuesday, the Senate voted by 90-10 to invoke cloture on the Motion To Proceed to H.R. 268, the disaster supplemental appropriations bill.
On Thursday, the Senate voted by 95-1 to confirm Nicole R. Nason to be Administrator of the Federal Highway Administration.
And then they were done.
THIS WEEK ON THE SENATE FLOOR:
The Senate will come back into session and resume consideration of H.R. 268, the disaster supplemental appropriations bill.
Based on the cloture motions filed by Senate Majority Leader Mitch McConnell last week, I'd say the next items on the Senate agenda this week will be a Shelby amendment to the Disaster Supplemental Appropriations bill, which will be voted on at 5:30 PM Monday. Then the Senate will move to consideration of the amended appropriations bill, and then – finally! – the Senate will consider a Motion To Proceed to S.Res. 50, a resolution improving procedures for the consideration of nominations in the Senate.
BORDER SECURITY:
Appearing on Friday's "Morning Joe," former Obama-era Secretary of Homeland Security Jeh Johnson spoke about the crisis on the southern border. To the chagrin of Mika and her assembled liberal panelists, Johnson declared in no uncertain terms that what's happening on the southern border qualifies as a crisis.
Said Johnson: "When I was in office, in Kirstjen Nielsen's job, at her desk, I'd get to work around 6:30 in the morning, and there'd be my intelligence book, sitting on my desk, the PDB [President's Daily Brief], and, also, the apprehension numbers from the day before. And I'd look at them every morning, they'd be the first thing I'd look at, and I probably got too close to the problem, and my staff will tell you – if it was under 1,000 apprehensions the day before, that was a relatively good number, and if it was above 1,000, that was a relatively bad number, and I was going to be in a bad mood the whole day. On Tuesday, there were 4,000 apprehensions. I know that a thousand overwhelms the system. I cannot begin to imagine what 4,000 a day looks like. So we are truly in a crisis."
Johnson is correct. Late last week, The Wall Street Journal reported that, "The Trump Administration has curtailed a key component of its 'zero tolerance' immigration policy, no longer charging first-time illegal border crossers with a crime along a busy stretch of West Texas. Prosecutions of single migrant adults caught crossing the border for the first time in and around Del Rio, Texas, were suspended in February amid lack of jail space, said a U.S. Border Patrol official … Instead of being charged with a misdemeanor, most single migrants, or adults traveling without children, apprehended crossing the border illegally for the first time will face swift deportation without criminal charges."
That's important – because under the current policy, having a misdemeanor conviction on their record means they can be charged with a felony for their second illegal border crossing, which could result in a lengthy prison term. Sending them back across the border without first charging them with a misdemeanor means that the second time they get caught, it's legally considered the first time, and they're not subject to jail time.
Meanwhile, last week, Border Patrol agents in the Rio Grande Valley stopped passing off some families to ICE to be detained, due to crowding concerns. Instead, those families were allowed to enter the country. This is now the practice in areas including Del Rio, San Diego, El Paso, and Yuma, Arizona.
On Thursday, CBP Commissioner Kevin McAleenan said that illegal border crossings had reached what he called a "breaking point" for Customs and Border Protection. "For the first time in over a decade, CPB is performing direct releases of migrants when Immigration and Customs Enforcement is unable to provide bed space to relieve overcrowding," he declared.
On Friday, President Trump threatened to close the Mexican border this week, writing in a series of tweets that unless Mexico's new government steps in to immediately halt illegal border crossings, he would take action. According to the U.S. Chamber of Commerce, the U.S. and Mexico trade roughly $1.7 billion in goods every day. The Chamber says closing the border would threaten five million American jobs.
And on Saturday, President Trump moved to cut foreign aid to El Salvador, Guatemala, and Honduras. The State Department notified Congress that it would attempt to suspend FY 2017 and FY 2018 fund transfers to the three Central American nations
Democrats continue to refuse to acknowledge the problem. And I'd bet a lot of money Jeh Johnson won't be booked onto MSNBC or CNN anytime in the near future.
GREEN NEW DEAL:
Senate Democrats apparently don't think much of their much-touted "Green New Deal." All but four of them failed to support it when given the chance, and, to be honest, I'm not at all sure they made the right move. They had two choices last Tuesday when Leader McConnell moved his motion to proceed to consideration of a resolution supporting the Green New Deal – they could have voted "yea," or they could have voted "present." If they had voted "yea," they still wouldn't have had enough to invoke cloture, so they never would have had to actually vote on the Green New Deal, but they would have sent a signal of support to their progressive base. It seems to me that would have been the smarter vote than what they all ended up doing, which does nothing to defend them against the Republicans' charges that they're all in for spending tons of money we don't have on this fantasy, while at the same time disappointing their progressive base.
So score that one for McConnell.
OBAMACARE:
Last Monday, the Department of Justice announced that it is changing its legal position and siding with a federal district court ruling that found ObamaCare to be unconstitutional. Typically, it is the position of the Department of Justice that any federal law on the books should be defended; when the DOJ decides to agree with a court ruling declaring a federal law unconstitutional, that's news.
This decision is just more proof that President Trump is determined to drain the swamp and end business as usual in Washington. Those shrieks you may have heard as far west as the Mississippi River on Monday were from professional Washingtonians, screaming, "He did WHAT?!"
According to reporting later in the week, the decision was made in the White House, by Trump, acting with the support of a triumvirate of powerful staffers – Acting Chief of Staff Mick Mulvaney, Acting OMB Director Russ Vought, and Domestic Policy Council chief Joe Grogan – over the objections of Health and Human Services Secretary Alex Azar and Attorney General Bill Barr.
Congressional Republican leaders – who fumbled the ball on ObamaCare repeal in the last Congress, to put it mildly – were not pleased. House Minority Leader Kevin McCarthy called the president and told him so, while Senate Majority Leader McConnell used an interview with the media to send his message – he would look forward to seeing what the White House came up with on healthcare reform, because he certainly had no intention of revisiting the scene of his greatest embarrassment of the last Congress.
Nobody thinks the 116th Congress is going to make any significant moves on ObamaCare. As long as Democrats control the House of Representatives, that's a non-starter. Trump is laying the groundwork for the off chance that the lower court's ruling is upheld in both the Fifth Circuit Court of Appeals, which is possible but not likely, or the Supreme Court, which is possible, but even less likely.
RUSSIA HOAX:
In the week since Attorney General William Barr sent his letter to the heads of the House and Senate Judiciary Committees regarding the end of the Mueller probe, we've learned the following:
First, the Mueller report clocks in at more than 300 pages, but less than 1,000 pages. Given that it took almost three years, 19 lawyers, 40 FBI agents, 2,800 subpoenas, 500 search warrants, and 500 witness interviews, that's actually a much shorter document than I had expected.
Second, according to the Attorney General, we'll see the redacted version of the report sometime in mid-April. That will be later than the Tuesday, April 2 deadline the House Judiciary Committee set, so House Judiciary Committee Chairman Jerrold Nadler is just going to have to wait.
Third, as we discussed last week, what we're all going to end up seeing is a redacted version of the report. Before he can release it for public consumption, Barr and his minions – working with Mueller and his minions, it should be noted – first have to scrub it of all kinds of sensitive information. They cannot release grand jury material. They cannot release classified intelligence, for fear of compromising sources and methods. And they will delete information that may bear on other pending legal cases.
Fourth, we learned that Mueller had told the Attorney General and the Deputy Attorney General three weeks before he handed over his report that he was going to punt on answering the question of obstruction of justice. This is hugely important, because it means that the first Democrat talking point – that Barr acted "hastily," making his decision against obstruction and then relaying it to Congress in just 48 hours – is wrong. Barr and Rosenstein had three weeks to digest and discuss and examine and cogitate over Mueller's own non-recommendations on the obstruction front, and three weeks is a lot more than 48 hours.
In the wake of the end of the investigation, Senate Judiciary Committee Chairman Lindsey Graham indicated he's all in for an investigation of the investigators. And, from the "Even a Stopped Clock Is Right Twice a Day" files comes this nugget – Senate Majority Leader Mitch McConnell thinks that's appropriate, and supports Graham's upcoming effort to get to the bottom of it. A cynic might point out that both McConnell and Graham are in cycle, and will be facing reelection before conservative electorates a year from November, and might have personal political reasons for wanting to appear to support the President. To which another cynic might reply, "Having them act conservative for two years out of every six is better than having them act conservative zero years out of every six."
To aid those investigations, President Trump may now declassify certain documents that he'd held back. He indicated as much earlier in the week.
On Monday, House Judiciary Committee Chairman Jerrold Nadler revealed that the committee would vote on Wednesday to authorize him to issue subpoenas for the full, unredacted Mueller report and its underlying evidence. The resolution will also authorize the chairmen to send subpoenas to five individuals who have failed to turn over documents requested last month by the committee.
SENATE RULES:
Senate Majority Leader McConnell filed a cloture motion on S.Res. 50, a resolution that would change the interpretation of Senate rules. It would cut from 30 hours down to just two hours the amount of time that had to pass in post-cloture debate time before debate could be ended and a final vote could be called. The change would not apply to Supreme Court or Circuit Court judges, or Cabinet members or some members of certain presidential boards and commissions, but would apply to district court judges and sub-Cabinet executive branch appointees.
McConnell's cloture motion will ripen this week. He has made clear that he hopes to make this change to the interpretation of Senate rules with bipartisan support – but if he has to, he will invoke the nuclear option, and make the change with 50 votes, if necessary.
SUGGESTED READING:
JENNY BETH MARTIN/TEA PARTY PATRIOTS:
Real Clear Politics: Jenny Beth Martin: Trump's Accusers Harmed Us All; Hold Them Accountable
BORDER SECURITY:
CNN: Pentagon Notifies Congress $1Billion Authorized To Begin Border Wall Construction
Politico: House Fails To Avert Trump Veto On Border Emergency
Hill: House Fails To Override Trump Veto On Border Wall
Politico: House Fails To Override Trump Veto On Border Emergency
WaPo: US Has Hit 'Breaking Point' Amid Immigration Surge Customs And Border Protection Commissioner Says
WSJ: Border Patrol Stops Prosecuting First Time Border Crossers In Texas Region
NBC: DHS Asks Congress For Sweeping Authority To Deport Unaccompanied Minor Children
Homeland Security: Letter To Congress
FOX: Obama-Era DHS Chief Jeh Johnson Says US Has a 'Crisis' at the Southern Border
Hill: Trump Threatens To Close Mexican Border Next Week
Hill: US Halting Aid to El Salvador, Guatemala and Honduras
AP: Trump Seeks To Cut Foreign Aid to 3 Central American Nations
GREEN NEW DEAL:
Atlantic: The Three Democrats Who Voted Against The Green New Deal
Politico: Green New Deal Goes Down As Democrats Protest 'Sham' Vote
WSJ: Ideologically Divided House Democrats Struggle To Write A Budget Blue Print
OBAMACARE:
CNN: The Inside Story Of How John Roberts Negotiated To Save ObamaCare
Hill: Justice Department Sides With Court Ruling ObamaCare Invalid
Politico: In Shift, Trump Administration Backs Judge's Ruling That Would Kill ObamaCare.
WSJ: Trump Administration Renews Attempt To Topple Affordable Care Act
Politico: Trump Hands Democrats A Gift With New Effort To Kill ObamaCare
Politico: White House ObamaCare Reversal Made Over Cabinet Objections
WaPo: Administration's Renewed Focus On Eliminating ObamaCare Is Baffling Political Move
Hill: Trump Doubles Down On ObamaCare Decision
Axios: Scoop: Kevin McCarthy Tells Trump New Health Care Push Makes No Sense
Politico: Senate Dems To Try To Stop DOJ's Funding For ObamaCare Law Suit Support
WaPo: Trump Pressures Wary Republicans To Produce Replacement For Health-Care Law
Hill: GOP Senators Blindsided By Trump On ObamaCare
USA Today: ObamaCare, In Its Entirety, Is Unconstitutional
Politico: 'We Need A Plan' GOP Shaken By Trump's Health Care Demands
Hill: Trump's Decision On Health Care Law Puts Spotlight On Mulvaney
Politico: McConnell To Trump: Health-Care's All Yours
Hill: GOP Faces Tough Battle To Become Party Of Health Care
WE: White House Working on Secret Healthcare Plan with Three Conservative Think Tanks
RUSSIA HOAX:
NRO: After Mueller's Exoneration Of Trump, Full Disclosure
Politico: Democrats Rally Behind Schiff Amid Withering GOP Assault
Hill: Media Takes Serious Hit From Mueller Conclusions
Hill: Trump Plots Post-Mueller Payback
WSJ: Mueller Exposes Spy Chiefs
Axios: McConnell Blocks Resolution To Release Full Mueller Report
Politico: Democrats Demand Mueller's Full Report By Next Week
Politico: GOP Launches Counterattack On FBI's Handling Of 2016 Election
Politico: McConnell Backs Effort To Investigate Alleged Bias Against Trump At DOJ
Politico: 'He's Doing A Victory Lap':  Rejuvenated Trump Pushes Aggressive Agenda Post-Mueller
NBC News: James Comey Says He Is Confused By Mueller's Decision On Obstruction
Fox News: Rand Paul: 'Source' Says John Brennan Pushed Discredited Steele Dossier
Fox News: Trump Vows To Release FISA Docs Now That Mueller Probe Is Concluded, Slams Treasonous FBI
WaPo: Attorney General Expected To Miss Deadline For Giving Mueller Report To Congress, Won't Commit To Releasing It In Full
WaPo: Comey: It Doesn't Make Sense That Mueller Didn't Rule On Obstruction Of Justice
Politico: Nadler 'Disturbed' That Barr Won't Commit To Releasing The Full Mueller Report
WE: GOP Calls For Adam Schiff 's Resignation In Intelligence Committee Clash
WE: Nellie Ohr Met Christopher Steele At The Mayflower Hotel The Day Before The FBI's Trump-Russia Investigation Began
NYT: Mueller Report Exceeds 300 Pages, Raising Questions About Four-Page Summary
Epoch Times: Spygate: Inside Story Behind The Alleged Plot To Take Down Trump
Fox News: Nellie Ohr, Wife Of DOJ Official, Did Extensive Oppo Research On Trump Family, Aides: Transcript
WaPo: Mueller Mystery: How Trump Dodged A Special Counsel Interview And A Subpoena Fight
NBC: House Democrats Increasingly Troubled By Barr's Plan For Mueller Report
Hill: Barr Expects To Release Nearly 400-Page Mueller Report by Mid-April
FOX: Barr To Release Mueller Report to Congress by 'Mid-April, If Not Sooner;' Will Not Transmit to White House for Privilege Review
RS: Lawsuit Seeks Documents Showing the Chinese Hacked Hillary, FBI Ignored Evidence
Hill: GOP Shifts Focus to Investigating Obama Officials
WE: William Barr 'Pretty Upset' with Clinton Emails Investigation, Lindsey Graham Says
Hill: House Panel To Vote Wednesday on Authorizing Subpoena for Mueller Report
SENATE RULES:
Politico: McConnell Inches Closer To Nuclear Option
Politico: McConnell Edges Closer To Nuclear Option
Hill: McConnell Sets Stage For Nuclear Option To Change Rules On Judges
Politico: McConnell: Time To Stop the Democrats' Obnstruction
STAFFING:
WE: The Fake News About Stephen Moore's Tax Audit
WSJ: Stephen Moore's Unusual Route to the Fed as a Political Warrior
Guardian: Trump Fed Pick Was Held in Contempt for Failing To Pay Ex-Wife Over $300,000
Hill: Trump Attorney General Had 'Shouting Match' with GOP Senator over Withdrawn Justice Nominee: Report
WaPo: Trump Appointments Record
2020 DEMOCRATS:
WaPo: Former CIA Leaders Give Briefing Book To 2020 Candidates To Counteract 'Fake News' And Foreign Election Interference
The Cut: An Awkward Kiss Changed How I Saw Joe Biden
LAT: Joe Biden's History of Unwanted Touching Threatens To Alienate Women If He Runs for President
Atlantic: Joe Biden's Campaign-In-Waiting Isn't Ready for #MeToo Accusations
Politico: O'Rourke Rails Against 'Unprecedented Concentration of Wealth and Power' at Kickoff Rally
NYT: Elizabeth Warren Loses Finance Director as She Struggles in Early Fund-Raising
MISCELLANEOUS:
Politico: Poll: Voters Prefer Popular Vote Over Electoral College
Hill: House Votes To Condemn Trump's Transgender Military Ban
RC: Trump Veers Off Post Mueller No Collusion Victory As Conservatives Worry
WaPo: Fight Inside White House Exposes Trump's Depravity, Unfitness
Politico: Trump Tests Post-Mueller Vengeance Campaign
Reason: Justin Amash Wants To Kill the Zombified Remains of the Export-Import Bank
Politico: Progressives Clash With DCCC Leader In Closed-Door Meeting