Tea Party Patriots Action Weekly Report from Washington for 3/25/19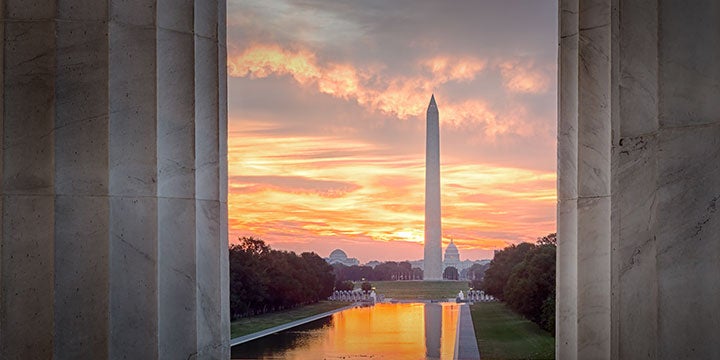 CALENDAR:
The House and Senate both return today, Monday, March 25.
LAST WEEK ON THE HOUSE FLOOR:
The House was in recess last week.
THIS WEEK ON THE HOUSE FLOOR:
The House will return Monday, with the first vote set for 6:30 PM. At that time, the House is scheduled to take up five bills under Suspension of the Rules.
On Tuesday, the House will try to override President Trump's veto of H.J.Res. 46, the resolution terminating President Trump's declaration of a state of national emergency on the border. I expect that vote will fall short of the two-thirds needed.
Then the House will consider two more bills under Suspension of the Rules.
On Wednesday and Thursday, the House will consider two more resolutions – H.R. 7, the Paycheck Fairness Act, and H.Res. 124, expressing opposition to banning service in the Armed Forces by openly transgender individuals.
LAST WEEK ON THE SENATE FLOOR:
The Senate was in recess last week.
THIS WEEK ON THE SENATE FLOOR:
When the Senate returns Monday, they will resume consideration of Bridget S. Bade to be a U.S. Circuit Judge for the Ninth Circuit Court of Appeals. The first vote of the week, at 5:30 PM, will be a vote to invoke cloture on the nomination of Bridget S. Bade to be a U.S. Circuit Judge for the Ninth Circuit.
Leader McConnell also filed cloture on a motion to proceed to consideration of S.J.Res. 8, the Green New Deal, and a motion to proceed to consideration of H.R. 268, Disaster Supplemental Appropriations, so that's what will be next on the Senate agenda after the Bade cloture vote.
OBAMACARE:
On Thursday evening, CNN posted a piece on its website about Supreme Court Chief Justice John Roberts. Adapted from a new book by Joan Biskupic, a legal analyst for CNN, the article explains what it calls the "inside story of how John Roberts negotiated to save ObamaCare." And for anyone who's never heard that politics exists inside the Supreme Court, and that individual justices jockey and lobby each other to build five-vote majorities in support of their favored legal position, it's quite an eye-opener. You'll find it in this week's Suggested Reading.
RUSSIA HOAX:
Late on Friday afternoon, in what is regularly referred to as "'Take Out the Trash' Time," Special Counsel Robert Mueller delivered his report to Attorney General William Barr, and Attorney General Barr so informed the chairmen and ranking members of the House and Senate Judiciary Committees. The Attorney General now must decide how much of the Mueller report to share with Congress, and how much of it to make public.
Democrats on Capitol Hill immediately demanded the release of the entire report AND what they called the "underlying documents," while senior Republicans – including Senate Majority Leader McConnell and Senate Judiciary Committee Chairman Lindsay Graham – merely called on the Attorney General to release as much of the report as Barr believes the law would allow him to.
House Judiciary Committee Chairman Jerrold Nadler has said he will issue a subpoena for the report itself and will subpoena Mueller to testify in front of his committee if Barr does not hand over to Congress the full report.
We do not know yet what is in the report. But contemporaneous reporting indicated that there were no further indictments attached to the report – so none of the Trump children, or Jared Kushner, or Jerome Corsi, were indicted by Mueller.
Not only did Mueller not indict any of the Trump children, or Corsi, he did not charge anyone close to Trump with conspiring with Moscow to rig the 2016 election.
Mueller did not subpoena the president, and Attorney General Barr's letter to the chairmen and ranking members of the House and Senate Judiciary Committees makes clear he was not prevented from doing so.
Sunday afternoon, the Attorney General sent a letter to the chairmen and ranking members of the House and Senate Judiciary Committees, informing them of the principal findings of the Mueller report. In the letter, Barr said that Mueller determined that there was no coordination between the Trump campaign and Russia in attempts to interfere in the 2016 election. Barr also stated that the Special Counsel did not come to a conclusion on whether President Trump committed any offenses related to obstruction of justice, but he went on to say that he and Deputy Attorney General Rod Rosenstein had concluded that the evidence Mueller provided was "not sufficient" to bring obstruction of justice charges against Trump.
The President commented on the situation before boarding Air Force One to return to Washington:
So after a long look – after a long investigation, after so many people have been so badly hurt, after not looking at the other side, where a lot of bad things happened, a lot of horrible things happened, a lot of very bad things happened for our country, it was just announced there was no collusion with Russia – the most ridiculous thing I've ever heard. There was no collusion with Russia. There was no obstruction and none whatsoever, and it was a complete and total exoneration. It's a shame that our country had to go through this. To be honest, it's a shame that your President has had to go through this for, before I even got elected, it began and it began illegally, and hopefully somebody's going to look at the other side. This was an illegal takedown that failed and hopefully somebody's going to be looking at the other side. So it's complete exoneration, no collusion, no obstruction. Thank you very much. Thank you.
To the Democrats, it looks like Mueller has drilled a dry well. And that does not sit well with the Democrats. So the mainstream media is now pushing a new line, suggesting that unless Attorney General Barr hands over to Congress the entire report, there's a cover up going on. They know full well Barr cannot hand over the entire report without excising certain portions of it – surely, there are facts and evidence included in the report that are products of the original counter-intelligence investigation, the revelation of which would compromise intelligence sources and methods. That is, there are parts of the report that cannot be made public without doing damage to U.S. national security interests. And there are facts and evidence that came from testimony before a grand jury, and federal law prohibits the disclosure of such material. So the report is going to have to be scrubbed at least somewhat before it is released.
Our side is going to have to push back against the Democrats' line of argument, and push back hard.
A second new line of argument you'll be hearing a lot in the coming days and weeks is this – the Mueller report doesn't signal the end of the investigation, but rather the end of the beginning. Remember, they say, there are a dozen investigations going on, at the federal level and the state level. Just because Mueller's work is done, his investigation will live on, in the work of other investigative bodies.
But there's already a reckoning beginning on the left. Its first example is a piece by Matt Taibbi, political reporter for Rolling Stone magazine, which once hosted the work of Hunter Thompson and Timothy Crouse. Rolling Stone is a left-wing magazine, and Matt Taibbi is a left-wing writer. Yet in this one piece, he absolutely nails it.
Allow me to quote extensively from his latest post, which you'll find in the Suggested Reading under the title "It's Official: Russiagate Is This Generation's WMD":
Nobody wants to hear this, but news that Special Prosecutor Robert Mueller is headed home without issuing new charges is a death-blow for the reputation of the American news media.
As has long been rumored, the former FBI chief's independent probe will result in multiple indictments and convictions, but no "presidency-wrecking" conspiracy charges, or anything that would meet the layman's definition of "collusion" with Russia.
With the caveat that even this news might somehow turn out to be botched, the key detail in the many stories about the end of the Mueller investigation was best expressed by the New York Times:
A senior Justice Department official said that Mr. Mueller would not recommend new indictments.
The Times tried to soften the emotional blow for the millions of Americans trained in these years to place hopes for the overturn of the Trump presidency in Mueller. Nobody even pretended it was supposed to be a fact-finding mission, instead of an act of faith.
The Special Prosecutor literally became a religious figure during the last few years, with votive candles sold in his image and Saturday Night Live cast members singing "All I Want for Christmas is You" to him featuring the rhymey line: "Mueller please come through, because the only option is a coup."
The Times story today tried to preserve Santa Mueller's reputation, noting Trump's Attorney General William Barr's reaction was an "endorsement" of the fineness of Mueller's work:
In an apparent endorsement of an investigation that Mr. Trump has relentlessly attacked as a "witch hunt," Mr. Barr said Justice Department officials never had to intervene to keep Mr. Mueller from taking an inappropriate or unwarranted step.
Mueller, in other words, never stepped out of the bounds of his job description. But could the same be said for the news media?
For those anxious to keep the dream alive, the Times published its usual graphic of Trump-Russia "contacts," inviting readers to keep making connections. But in a separate piece by Peter Baker, the paper noted the Mueller news had dire consequences for the press:
It will be a reckoning for President Trump, to be sure, but also for Robert S. Mueller III, the special counsel, for Congress, for Democrats, for Republicans, for the news media and, yes, for the system as a whole…
This is a damning page one admission by the Times. Despite the connect-the-dots graphic in its other story, and despite the astonishing, emotion-laden editorial the paper also ran suggesting "We don't need to read the Mueller report" because we know Trump is guilty, Baker at least began the work of preparing Times readers for a hard question: "Have journalists connected too many dots that do not really add up?"
The paper was signaling it understood there would now be questions about whether or not news outlets like themselves made a galactic error by betting heavily on a new, politicized approach, trying to be true to "history's judgment" on top of the hard-enough job of just being true. Worse, in a brutal irony everyone should have seen coming, the press has now handed Trump the mother of campaign issues heading into 2020.
Nothing Trump is accused of from now on by the press will be believed by huge chunks of the population, a group that (perhaps thanks to this story) is now larger than his original base. As Baker notes, a full 50.3% of respondents in a poll conducted this month said they agree with Trump the Mueller probe is a "witch hunt."
Stories have been coming out for some time now hinting Mueller's final report might leave audiences "disappointed," as if a President not being a foreign spy could somehow be bad news.
Openly using such language has, all along, been an indictment. Imagine how tone-deaf you'd have to be to not realize it makes you look bad, when news does not match audience expectations you raised. To be unaware of this is mind-boggling, the journalistic equivalent of walking outside without pants.
There will be people protesting: the Mueller report doesn't prove anything! What about the 37 indictments? The convictions? The Trump tower revelations? The lies! The meeting with Don, Jr.? The financial matters! There's an ongoing grand jury investigation, and possible sealed indictments, and the House will still investigate, and…
Stop. Just stop. Any journalist who goes there is making it worse.
For years, every pundit and Democratic pol in Washington hyped every new Russia headline like the Watergate break-in. Now, even Nancy Pelosi has said impeachment is out, unless something "so compelling and overwhelming and bipartisan" against Trump is uncovered it would be worth their political trouble to prosecute.
The biggest thing this affair has uncovered so far is Donald Trump paying off a porn star. That's a hell of a long way from what this business was supposedly about at the beginning, and shame on any reporter who tries to pretend this isn't so.
The story hyped from the start was espionage: a secret relationship between the Trump campaign and Russian spooks who'd helped him win the election.
The betrayal narrative was not reported at first as metaphor. It was not "Trump likes the Russians so much, he might as well be a spy for them." It was literal spying, treason, and election-fixing – crimes so severe, former NSA employee John Schindler told reporters, Trump "will die in jail."
In the early months of this scandal, the New York Times said Trump's campaign had "repeated contacts" with Russian intelligence; the Wall Street Journal told us our spy agencies were withholding intelligence from the new President out of fear he was compromised; news leaked out our spy chiefs had even told other countries like Israel not to share their intel with us, because the Russians might have "leverages of pressure" on Trump.
CNN told us Trump officials had been in "constant contact" with "Russians known to U.S. intelligence," and the former director of the CIA, who'd helped kick-start the investigation that led to Mueller's probe, said the President was guilty of "high crimes and misdemeanors," committing acts "nothing short of treasonous."
Hillary Clinton insisted Russians "could not have known how to weaponize" political ads unless they'd been "guided" by Americans. Asked if she meant Trump, she said, "It's pretty hard not to." Harry Reid similarly said he had "no doubt" that the Trump campaign was "in on the deal" to help Russians with the leak.
None of this has been walked back. To be clear, if Trump were being blackmailed by Russian agencies like the FSB or the GRU, if he had any kind of relationship with Russian intelligence, that would soar over the "overwhelming and bipartisan" standard, and Nancy Pelosi would be damning torpedoes for impeachment right now.
There was never real gray area here. Either Trump is a compromised foreign agent, or he isn't. If he isn't, news outlets once again swallowed a massive disinformation campaign, only this error is many orders of magnitude more stupid than any in the recent past, WMD included. Honest reporters like ABC's Terry Moran understand: Mueller coming back empty-handed on collusion means a "reckoning for the media."
Of course, there won't be such a reckoning. (There never is). But there should be. We broke every written and unwritten rule in pursuit of this story, starting with the prohibition on reporting things we can't confirm.
Please look for this week's Washington Report online later this afternoon, and look for this piece in the Suggested Reading. Reading the entire piece is truly worth your time.
STAFFING:
On the staffing front, two changes to note –
First, Acting White House Chief of Staff Mick Mulvaney apparently will soon drop the word "acting" from his title. He will become President Trump's third official White House Chief of Staff soon.
Second, President Trump last week announced his intent to nominate our friend Stephen Moore to take a position on the Board of Governors of the Federal Reserve System. This is a home run for the Trump Administration.
SUGGESTED READING:
OBAMACARE:
CNN: The Inside Story of How John Roberts Negotiated To Save ObamaCare
RUSIA HOAX:
NYT: Mueller Delivers Report on Trump-Russia Investigation to Attorney General
WSJ: Robert Mueller's Report on Trump-Russia Probe Delivered to Attorney General Barr
Hill: Mueller Delivers Report to Justice, Ending Investigation
WaPo: At the Center of Mueller's Inquiry, a Campaign That Appeared To Welcome Russia's Help
Hill: Conservatives Wage Assault on Mueller Report
WE: Byron York: Five Things That Didn't Happen in the Mueller Investigation
Hill: Solomon: The Wisdom of Trump's Lawyers, and the Accountability That Must Follow Mueller's Report
NYT: For Trump and the System, Mueller's Report Is a Turning Point and a Test
RC: McConnell, Graham Leave Room for Barr To Withhold Parts of Mueller Report
Hill: Turley: If Mueller's Report Lacks Indictments, Collusion Is a Delusion
Hill: Pelosi Rejects Any Classified Briefings on Mueller Report
NYT: As Mueller Report Lands, Prosecutorial Focus Moves to New York
HATE Inc.: Matt Taibbi: It's Official: Russiagate Is This Generation's WMD
Hill: Barr Releases Summary of Mueller's Conclusions to Congress
WSJ: Mueller Doesn't Find Trump Campaign Conspired with Russia
Twitter: The 4-Page Letter DoJ Sent to Judiciary Committee Leaders
Hill: Mueller Findings Do Not Conclude Trump Committed Crime
Hill: White House Claims 'Total and Complete Exoneration' after Mueller Report
WT: Mueller Pours Cold Water on Inflaming Stories about 6 Trump Associates
WSJ: Key Takeaways from Attorney General's Summary of Mueller Report
Politico: Hill Dems Search for Opening on Mueller Report, Republicans See Closure
Politico: Battle over Mueller's Probe Moves to Capitol Hill
Politico: What Just Happened? The Questions Behind the Mueller Report
WSJ: Strassel: Mueller Is Done. Now Probe the Real Scandal.
NRO: McCarthy: After Mueller's Exoneration of Trump, FULL Disclosure
NYT: A Cloud Over Trump's Presidency Is Lifted
WaPo: 'No Collusion!' Goes from Defiant Mantra to a Rallying Cry for Trump's Reelection
SENATE RULES:
Hill: Senate GOP Poised To Go Nuclear On Trump Picks
Breitbart: Republicans To Change Senate Rules To Stop Democrat Obstruction Of Trump Nominees
STAFFING:
Politico: Mulvaney On Cusp Of Permanent Status Upgrade
Bloomberg: Trump Says He'll Nominate Stephen Moore To Federal Reserve Board
DS: Trump Taps Stephen Moore for Federal Reserve Board
2020 DEMOCRATS:
Texas Tribune: In Iowa, Beto O'Rourke Works To Find His Footing In Health Care
Politico: 2020 Dems Warm To Expanding Supreme Court
NYT: Beto O'Rourke Raised $6.1 MM Online In First 24 Hours Of Campaigning
WE: Senior Gillibrand Aide Quit Over Sexual Harassment But Was Kept On Staff A Year Before Claims Against Second Senior Adviser
WT: Elizabeth Warren Calls For Abolishing Electoral College 'My View Is That Every Vote Matters'
WaPo: Beto O'Rourke's Early Campaign: Upbeat Sentiments, Absent Many Specifics
NYT: Elizabeth Warren Calls For Ending The Electoral College
CNN: Joe Biden Readies Major Endorsements And Messages Of Strength  Ahead Of Likely 2020 Run
Hill: Super Tuesday Bonanza Raises Stakes For Dems
WaPo: The Politics Of Beto And Amy O'Rourke's Marriage
Twitter By Tara Ross On Electoral College
WSJ: Joe Biden Tells Supporters He Plans 2020 Bid
Axios: Scoop: Biden Advisers Debate Stacey Abrams As Out-Of-The-Gate VP Choice
The Federalist: Every Time Democrats Talk I Want To Vote For Trump Twice
MISCELLANEOUS:
NYT: A Mar-A-Lago Weekend And An Act Of God: Trump's History With Deutsche Bank
Politico: House Dems To Take Up Gender Pay Gap, Domestic Violence Laws
WSJ: US To Stop Detaining Some Migrant Families At Border Under New Policy
NBC News: Rep. Clyburn Calls Trump Family 'Greatest Threat To Democracy In My Lifetime'
Politico: Scott Walker Joins GOP Redistricting Group As Finance Chair
WT: ICE Releasing 1,000 Illegal Immigrant Family Members A Day
Politico: Cummings Demands Documents On Kushner's Alleged Use Of Encrypted App For Official Documents
Politico: White House Rebuffs Dems Request For Docs On Trump-Putin Talks
Congress: A Resolution To Improve Procedures…For Nominations In The Senate