Study: Holiday sales expected to top $1 trillion for 'first time'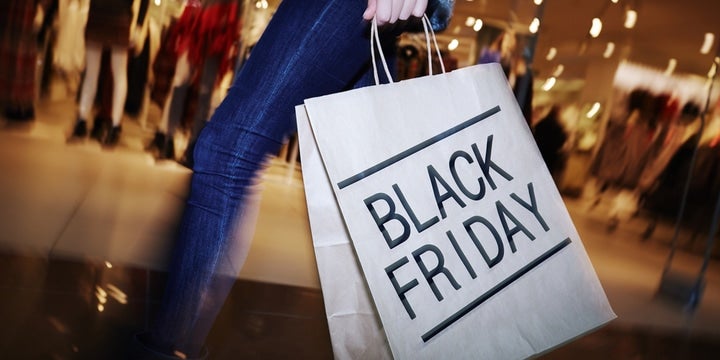 Shop owners this Christmas are expected to rake in more than a whopping $1 trillion this holiday season, a record number even though there are fewer days to shop this year between Thanksgiving and Christmas.
"We forecast that total US holiday retail sales will climb 3.8% to 1.008 trillion this year: the first-ever trillion-dollar holiday season. Last year saw even less growth, at 2.4%," reads a recently released survey from eMarketer.
The subscription-based company researches trends in digital marketing, media and commerce and every year releases projections about how much money Americans will spend over the holidays, using economic indicators to influence its analysis and estimates year after year.
Analysts attribute their record projection this shopping season to record-low unemployment, wages that are beginning to outpace inflation and—among other things—consumers optimistic about their financial future.
"Holiday spending growth will be driven by a consumer economy that remains robust, due to low unemployment, rising wages, a strong stock market and healthy consumer confidence," says Andrew Lipsman, principal analyst at eMarketer.
The October jobs report came in strong with a 3.6 percent unemployment rate, a slight dip over the 3.5 percent unemployment rate in September.
"The unemployment rate ticked higher to 3.6%, in line with estimates, but remains around the lowest in 50 years," reports CNBC.
Wages, similarly, have been trending upward in recent months while inflation has remained relatively low.
"Both weekly and hourly wages increased at a 3.2% pace over the past year. Year-over-year wage gains are well outpacing inflation, which is good news for lower—income households that are seeing their spending power increase," the Wall Street Journal reported earlier this year.
And, with the increasing prevalence of online shopping, it also may not make much of a difference that the window of time between Thanksgiving and Christmas is shorter this year than it was last year.
"Black Friday isn't a day anymore. It's a season," Jennifer Burton, assistant professor of marketing at the University of Tampa, tells Fox Business. "The season seems to get longer and longer every year."
Nevertheless, eMarketer analysts predict the biggest sales days for online retailers this season will be Thanksgiving, Black Friday and Cyber Monday.
"Cyber Monday is once again expected to be the biggest online shopping day in US history, with a total that could approach—or even surpass—$10 billion."