Socialism Rears Its Old Ugly Head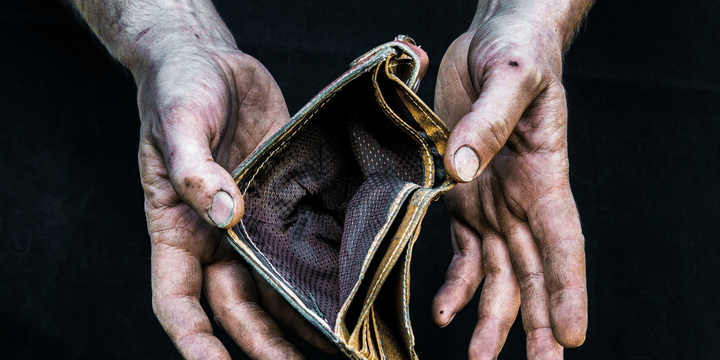 When it comes to political philosophy, there are two ideas so intrinsically opposite they cannot help but clash together in fiery ways. Conservatism, a pillar of society in the United States, and Socialism, the economic and political system that has ravaged countless fledgling nations and decimated populations. How has this horrible idea once again taken hold in the minds of Americans, youths especially? Heritage may have an answer:
Is a specter of socialism haunting America, especially among our millennials? There is disquieting evidence of many young Americans' sympathy for socialism. Exhibit A: 2.052 million people under the age of 30 voted for democratic socialist Bernie Sanders in the 2016 Democratic primaries and caucuses. Exhibit B: Polls find that, not only do a large majority of millennials have a favorable opinion of socialism, a near majority would prefer to live under socialism rather than capitalism. Exhibit C: The no-longer sleeping Democratic Socialists of America (DSA) now boasts 30,000 members, most of them in their twenties and eager to follow the socialist banner.

We've come a long way since the 1988 presidential race when George H. W. Bush buried his Democratic challenger Michael Dukakis by labeling him a "liberal." Socialism is no longer a parlor game for academics but a political alternative taken seriously by millennials who are not put off by the radical DSA platform.

DSA believes in ending the private ownership of industries whose products are viewed as "necessities." The production of such products, it argues, should not be left to "profiteers." It also believes that government should "democratize" private businesses — that is, give workers control over them — to the greatest extent possible. "Socialism," explains a member of DSA's national steering committee, "is the democratization of all areas of life, including but not limited to the economy."

What is happening in America, once the apotheosis of capitalism?

The first part of that answer lies in two words, not "Karl Marx," but "Bernie Sanders." The senator from Vermont captured the hearts and the votes of many millennials with his call for single payer health care, free public college, campaign finance reform, and racial, economic, and climate justice. The prime target of his animus was the top 1 percent in America who own, it is true, some 40 percent of the nation's total wealth — as much as the bottom 90 percent. What Bernie rarely pointed out was that the same top 1 percent paid 39.5 percent of the individual income taxes. Sanders had a ready explanation for how to pay for all of the freebies: increase the taxes on the rich and their corporations. In Bernie's world, there is such a thing as a free lunch because the bill will be paid by those at the top.
People have a feeling of being taken advantage of by the wealthiest of our citizens. They've been misled. The fact is our entrepreneurial class is responsible for the creation of hundreds of thousands of jobs each, providing millions of people with a comfortable life. It's an old left-wing misnomer; they think if someone has wealth, it was stolen from someone else. We conservatives understand that wealth can be created, and we can all share in the benefits.