Sanctuary Cities Protect Illegal Immigrants, Not Their Communities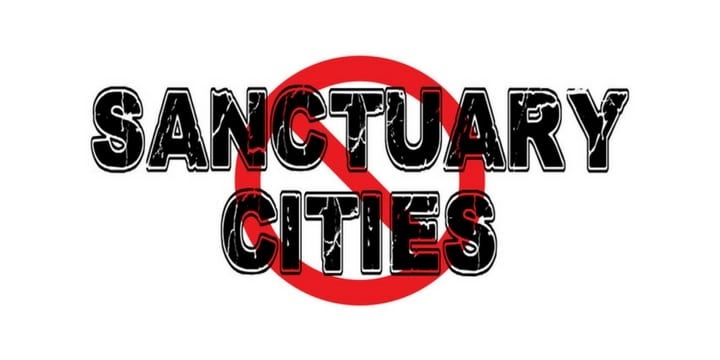 Immigration and Customs Enforcement (ICE) is setting an incredible example of government transparency that other U.S. Departments and bureaucratic agencies should follow. ICE just released a list of illegal immigrants who were incarcerated in sanctuary cities for crimes other than crossing the border, and now are about to be released into the United States. Sanctuary laws protect dangerous illegal immigrants and mandate that local law enforcement refuse to cooperate with ICE, a federal agency.
The Daily Signal goes into detail regarding the types of people being released into American communities:
"There is an inherent increase in risk to personnel and bystanders when ICE officers and agents must go out into the community to proactively locate these previously detained criminal aliens," read a press release from the agency.

"ICE commends our local law enforcement colleagues who work to minimize that risk by cooperating with ICE to apprehend criminal aliens at the time of their release from local custody."

In a bid to show the horrific consequences of sanctuary laws, ICE on Monday released details of some of the criminals in Washington and Oregon custody who went on to evade ICE apprehension.

Rosalio Ramos-Romas, a Honduran national, was deported from the U.S. four times before his arrest in Washington in October 2017.

However, after local authorities failed to hand him over to ICE, he was then charged in January 2018 with stabbing his cousin to death, decapitating the body, and then attempting to hide the remains in a dumpster.

A county jail in Kent, Washington, did not honor a January 2014 retainer placed on Jorge Luis Romero-Arriaga, a Honduran living illegally in the U.S., despite being held on a charge of child rape.

Local authorities instead released him into the community pending the results of his case. Romero-Arriaga was subsequently convicted in August 2015, according to ICE, and deported from the country.
If local law enforcement in liberal states like Washington, Oregon, and California continue to ignore ICE detainers and refuse to notify ICE when a dangerous illegal immigrant is released from prison, then local law enforcement are willingly putting their communities in danger. It is revolting that law enforcement is forced by liberal governors to put politics over the safety of their communities. Good on ICE for releasing this list so the public is aware of what dangers may be entering their communities.