Sanctuary Cities' Cooperation Could Prevent A Lot of Crime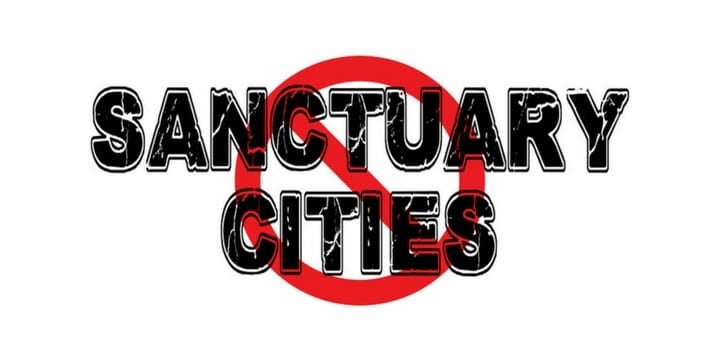 Recently, U.S. Citizenship and Immigration Services Acting Director Ken Cuccinelli revealed that there are 22 million illegal immigrants here in the U.S., nearly twice the estimate regularly cited. Sanctuary cities shield illegal immigrants, especially dangerous ones, from being deported. The most dangerous criminals are given protection while the communities are left vulnerable.
Sanctuary cities are unwilling to help U.S. Immigration and Customs Enforcement, but former acting ICE Director Tom Homan says that the violent crimes committed by illegal immigrants would be prevented if sanctuary cities cooperated.
The PEW Research Center reported a staggering 1.1 million illegal immigrants in New York City in 2016.

"Every one of these crimes are preventable, and it's just a shame that sanctuary city policies still are alive today," Homan said.

In a statement, NYPD Spokesman Alfred J. Baker said that "The NYPD does not engage in civil immigration enforcement."

But, Homan says that's a "false narrative."

"They don't want to be immigration officers. They don't want to be involved in the immigration enforcement process. But, we're not asking them to," he told Jenkins.

"What we're saying is we know when we notify you that we have probable cause — you have detained someone that's in the country illegally — notify us before you release them.

"You don't have to hold them one minute past when you would normally hold them in your charges. But before he walks out the door: call us and we'll be there. There's no liability there. There's no legal question there."

"That's not enforcing immigration law. That's cops working with cops to protect the community."
All of these communities are left vulnerable and sanctuary cities should be held responsible for standing idly by as criminals walk to street. Homan is right; horrible crimes in sanctuary cities are preventable.