Patriot Spotlight: When There Was Only One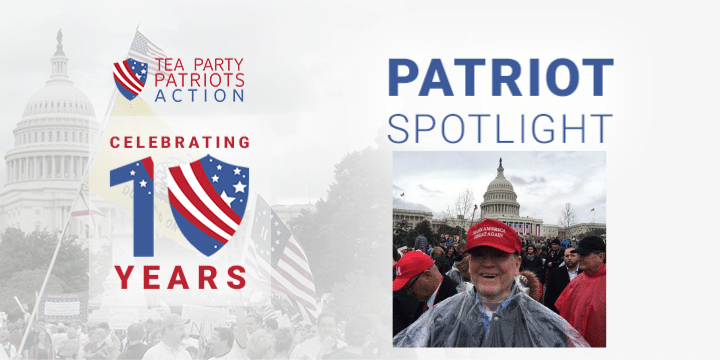 Robert Connors was a tea partier before there was a tea party. He became involved during the George W. Bush and Al Gore presidential election. When Robert was not out protesting for our liberties, he was working with several radio and television stations in California. He became much more involved when he saw politicians slowly ripping away at our constitution. When the Tea Party was established, he immediately began helping local tea party groups and got involved with the first march in D.C.
Robert was hired by the State of California as an Information Officer to work with the media and the public on state issues. During that time he created a highway safety program known as "Slow For The Cone Zone" that continues to this day. 
To this day, Robert is still involved and fighting the good fight. He is now retired in his home state of Ohio and is currently the Executive Director for 'We The People Ohio Valley.' He and his local tea party group celebrated ten years of activism together on April 15th as well as celebrated ten years of the movement itself. 
It's meant a lot to Robert to be a part of the tea party and work tirelessly to help his fellow tea partiers defend our freedom and liberty. The leftist never stop in their attacks on our liberty and we must never stop defending our freedom.
Robert sees the Tea Party continuing to be a part of the political landscape. As socialism persists, the tea party and those who fight for freedom will not stand down. As long as the Left continues their attacks on our liberty, we must never stop defending our freedom. Stop socialism and choose freedom!