Patriot Spotlight: Tip of the Iceberg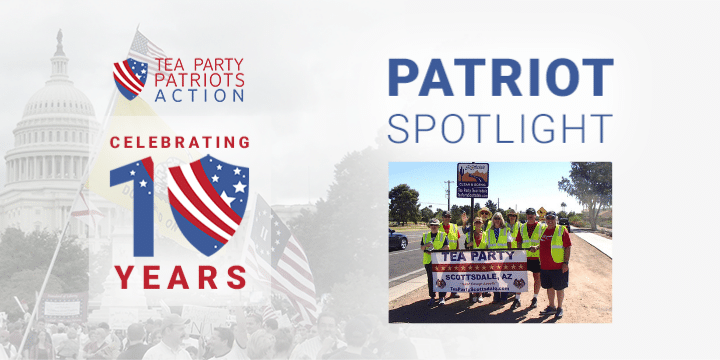 The election of Barack Obama and the passage of the Affordable Care Act (ACA) encouraged many people like Pat Shaler to get involved and do something to fight the encroaching socialism. Shaler has been a tea partier since the very beginning.
As a retired lawyer who saw the beginning of Medicare, he knew that the ACA was bad news for our country now, and would be for years to come. He knew it was the tip of the iceberg.
Pat began as an assistant to the leader of the Scottsdale Tea Party. As the tea party grew, so did his role within the organization. He became the vice president of his chapter, and for several years, he hosted their website and sent out weekly email blasts. Even as some members of his group have gone on to other activities, Shaler and his group are still fighting the good fight. He continues to organize events and meetings, and fight for the principles and ideals that made America the greatest country in the world.
We're proud of patriots like Pat Shaler who keep fighting the good fight to preserve our freedoms.