Patriot Spotlight: Making Time for the Tea Party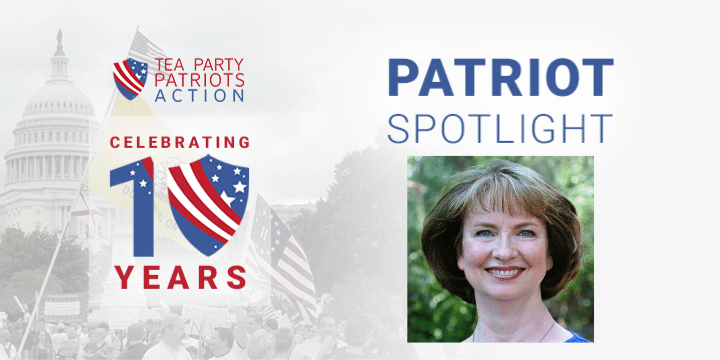 Joining the tea party movement seemed like a natural move for Regina Thomson. She was inspired and energized by the Rick Santelli rant. With her conservative beliefs,  and with the uncertain political climate, she decided to join the tea party movement. She watched the early formation of the tea party movement while enmeshed in a job that consumed too much of her time.
Despite this, she attended, volunteered, and learned about the conservative political community in Colorado. By mid-2010, she had taken on leadership roles in the Republican Party and was volunteering extensively with her tea party group.
Regina was so involved with the tea party, she chose not to return to full-time work. She focused her time and talents on projects geared to promoting liberty in her state and on the national stage. In 2011, she became the head of the Colorado Tea Party Patriots.
Over the last ten years, the tea party movement has provided a platform and structure to speak, to recruit others and to band together for purposeful action. She has stayed involved because Tea Party Patriots continues to mature and strengthen its voice and influence. She's happy that she has met so many like-minded patriots from across the world and continues to cherish the friendships of fellow freedom fighters.
Regina and like-minded patriots are committed and fearless. They are the reason why the tea party movement continues to thrive.