Patriot Spotlight: Fighting Threats Within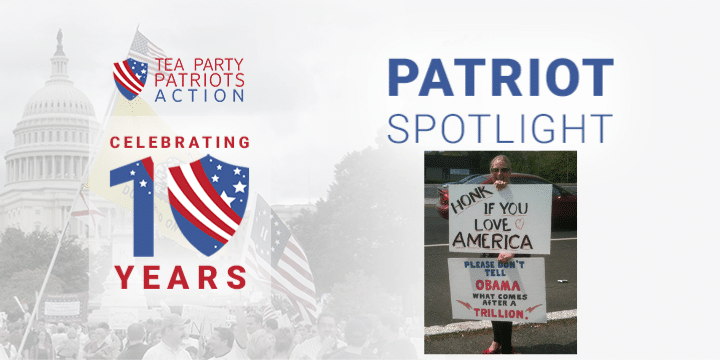 Shelly Kennedy was a resident of the greater New York City metro area. After the 9/11 attacks and before the 2008 presidential campaigns started, she worked with a number of grassroots groups advocating for truth in media and against the various economic, political and social changes being pushed by UN Agenda 21. But she wanted to do more.
The Santelli rant sent shockwaves through the non-political community. Shelly knew many people in the banking community who were silently thinking exactly what Santelli was thinking but did not want to "get political." As a banker herself at the time, she agreed with Santelli on the dangers of the Fed monetary policy and its "unintended consequences." She wanted to contribute her efforts to educate and organize people to work for political change and reverse some of the damage to our country. 
Shelly made the tea party part of her life for 10 years and can't imagine her life without it.  
She continues to work with tea party activists on local projects and training newcomers in various aspects of activism. She's stayed involved because it is effective. If Tea Party Patriots had not been effective then many things would be very different in her life as well as many others. She met so many wonderful, talented people all over this nation and even a few in other countries. She's taken on responsibilities and seen goals achieved she never could have anticipated. She's been able to travel, learn how to develop effective strategies, even speak to the media, and these skills even benefited her professionally.
Shelly says her dedication and devotion to this country stems from the sacrifices her dad made in WWII and other family members made in the Korean and Vietnam wars, as well as in peacetime military service. What we fight for every day is not just the safety of America from outside threats, but the threats we face within our borders. When facing them these threats, Tea Party Patriots and its activists can achieve so much to end socialism.