New Hampshire Debate Preview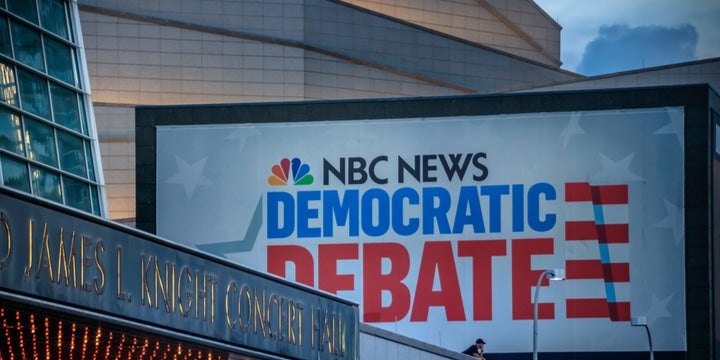 Tonight marks yet another Democratic Presidential Primary Debate. First of all, whatever DNC operative thought it was a good idea to hold a debate on a Friday will hopefully be in charge of all the Democrats' marketing and outreach! Now, the goal of this debate is for the candidates to sell themselves to the people of New Hampshire, the next state to hold a primary. After the debacle in Iowa, the defeat of impeachment, and the bad press Nancy Pelosi created during the State of the Union, Democrats need a win as a whole. Too bad they won't get any! But this may be the last chance for a few under-performing candidates to really make their mark.
Local New Hampshire affiliate WMUR has the story:
Among the Democratic presidential candidates poised to take the debate stage Friday night are Amy Klobuchar and Andrew Yang, who are hoping to break through in the New Hampshire primary.

At a town hall event Thursday with Plymouth-area Democrats, Yang talked about his Freedom Dividend proposal, which would give every adult American $1,000 per month. He said the idea and his campaign are gaining traction.

"I am so grateful to the people who have supported my campaign," he said. "We raised $16.5 million last quarter in increments of only $35 each. So my fans are almost as cheap as Bernie's."

Klobuchar spoke at a World Affairs Council event at Southern New Hampshire University. She just qualified for a debate in Nevada and said her campaign will continue regardless of the outcome in New Hampshire.

"Something's going on for us here in New Hampshire because, again, despite being outspent, we have an incredible team and I am right up there with a number of the other candidates who are more well known," she said.
Let's all watch tonight as the Democrats continue to destroy their chances at winning the White House!