Maryland State Lawmakers Roadblock Local Sheriffs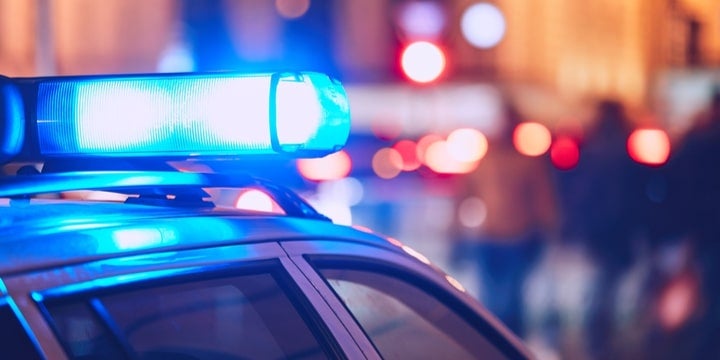 State lawmakers in Maryland are trying to hamper local Sheriffs in their task of keeping their communities safe. The legislation would prevent local police offices from collaboration with U.S. Immigration and Customs Enforcement agents by putting up bureaucratic roadblocks.
The Baltimore Sun reports:
Three Maryland sheriffs cooperating with U.S. Immigration and Customs Enforcement signaled their opposition to state legislation that would make collaboration with the federal agency more difficult Tuesday.

Their goal was to oppose measures that would bring Maryland more in with sanctuary policies that have proliferated across the country.

One of two bills, sponsored by a host of 36 House Democrats, seeks to curtail state law enforcement's ability refer cases to ICE. If adopted, House Bill 388 would make collaboration between Maryland law enforcement and ICE contingent on a judicial warrant and put up other roadblocks for local agencies moving to collaborate with federal authorities.

Questions about a detainee's country, state and city of birth could also be prohibited under the proposed law, which is why Harford County Sheriff Jeffrey R. Gahler spoke out against it, alongside Frederick and Cecil County's sheriffs, Charles A. Jenkins and Scott A. Adams, on Tuesday in Annapolis. Sheriff Sam Page of Rockingham County, North Carolina, and Thomas Hodgson of Bristol County, Massachusetts, also joined the three Maryland sheriffs in their rejection of sanctuary policies.

Harford, Cecil and Frederick are the only three counties out of Maryland's 24 jurisdictions to run 287(g) programs — wherein ICE delegates limited immigration enforcement authority to other law enforcement agencies.
Preventing law enforcement officers from doing their jobs and coordinating with ICE agents just to push a political agenda is wrong and dangerous. Democrats in Maryland would be wise to back off this ridiculous legislation.