Jenny Beth's Journal: Tea Party Patriots Marches to Stop Socialism and Choose Freedom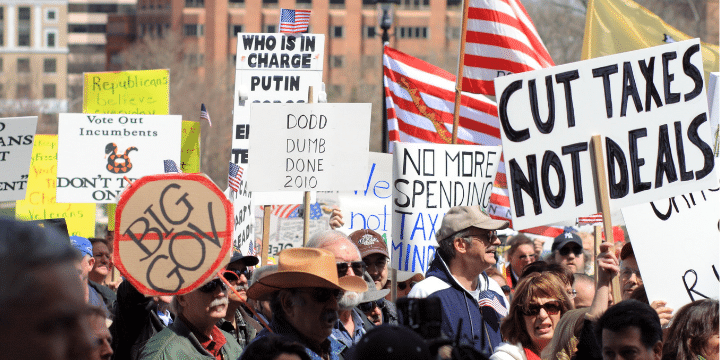 Ten years ago, the Tea Party rallied nationwide to send a message to the bureaucrats on the Hill that were sending our country into a downward spiral. Today, our patriots are marching to get the word out about the dangerous threat of socialism.
The Washington Times has the story:
Socialism is the wrong prescription for the United States. It has never worked anywhere it's been implemented – ask the refugees from the Soviet Union, or Cuba, or Venezuela.

Socialism's goal, its proponents claim, is equality. But, as Winston Churchill famously said, socialism's "inherent virtue is the equal sharing of misery."

At Tea Party Patriots, we oppose socialism not just because it is economically inefficient, and leads to worse economic outcomes than its supporters say they intend, but because it is inherently evil. By its very nature, it requires the use of force or threat of violence to get people to behave in ways they would not, absent that threat of force or violence. It forces people to violate their own consciences in the service of "the collective good," and, as such, violates the core precepts of our founding documents, which were created to explain our rights to and sustain individual liberty.

Using the coercive power of the state to force anyone to violate those core precepts is wrong. That is immoral. That is evil.

And Tea Party Patriots will do what it can to oppose it. We're starting this week, with rallies or other events all over the country.
For those marching on behalf of freedom, thank you for all your hard work. For those who couldn't make it out, please help get the word out on social media using the #stopsocialismchoosefreedom hashtag. Also, sign our petition telling members of Congress to crush the threat of socialism. America will never be a socialist country!