Jenny Beth's Journal: It's Time for 'Shifty' Schiff to Go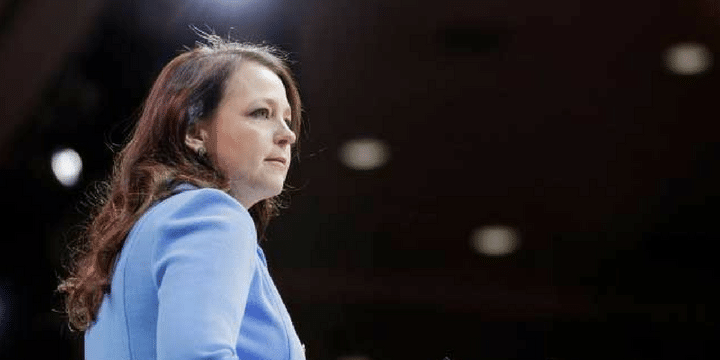 As chairman of the House Permanent Select Committee on Intelligence, Rep. Adam Schiff has abused his power, misused and wasted taxpayer money for his partisan political agenda, and has lied repeatedly.
RealClear Politics has Jenny Beth's commentary on Adam Schiff's long list of violations—some that have been going on for years:
In early April of 2017 – less than three months after President Trump took office, and before his removal of then-FBI Director James Comey led to the appointment of Robert Mueller as special counsel – Congressman Schiff was the butt of a prank phone call by Russian radio comics who offered to give him what they called "compromat" (compromising information) on President Trump. According to the Russians, who posed on the call as a Ukrainian politician, they had "obtained recordings and documents that proved Vladimir Putin was blackmailing Trump with naked photos taken during an affair between the president and a Russian glamour model," as The Daily Mail reported. Schiff took detailed notes on the call, asking for names to be spelled properly, so that he could follow up.

Schiff's staff said later that he knew all along it was a prank. But if that were true, why would one of his intelligence committee staffers have followed up with an email to the Russia radio comics describing the call as "productive" and asking "how best to arrange a pick-up of those materials from your Embassy here in Washington, DC?"

More recently, Congressman Schiff lied on multiple occasions when he told reporters for at least three different news outlets that he and his committee staff had had no contact with the so-called "whistleblower," when, in fact, they had.

On Sept. 16, Schiff told CNN's Anderson Cooper that neither the whistleblower nor his lawyers had contacted him. But Schiff also deflected, saying, "I don't want to get into any particulars. I want to make sure that there's nothing that I do that jeopardizes the whistleblower in any way."

The following day, Schiff appeared on MSNBC's "Morning Joe," and told Sam Stein that neither he nor his staff had "spoken directly with the whistleblower." Said Schiff, "We would like to. But I am sure the whistleblower has concerns that he has not been advised, as the law requires, by the inspector general or the Director of National Intelligence just how he is supposed to communicate with Congress, and so the risk to the whistleblower is retaliation."

Perhaps worst of all, on Sept. 19 Schiff told reporters: "In the absence of the actions, and I want to thank the inspector general, in the absence of his actions in coming to our committee, we might not have even known there was a whistleblower complaint alleging an urgent concern."
His lies were so egregious even the Washington Post declared Schiff "clearly" made false statements. Not once, but many times due to his Trump-Derangement Syndrome. It's time for the Office of Congressional Ethics to sanction Adam Schiff and remove him from his position as chairman.