House Democrats Are Desperate To Win This Impeachment Battle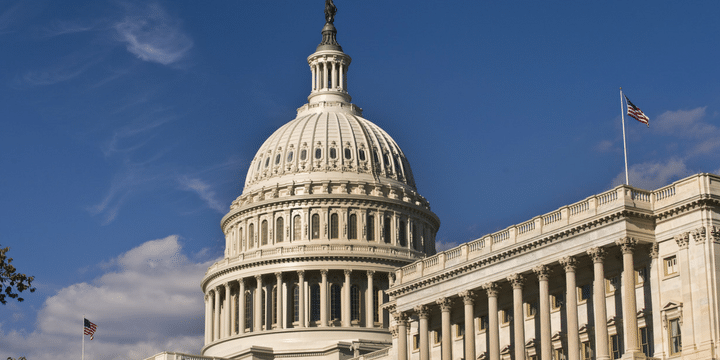 In the Democrats' ongoing quest to make President Trump pay for being a better candidate than Hillary Clinton, left-wing members of the House have filed a lawsuit against former White House counsel Donald McGahn. The Democrats intend to compel McGahn into testifying against his old boss. Their hope is that McGahn's testimony will indict President Trump enough for them to garner enough support to impeach him. The House Democrats desperately need a win after the colossal failure of the Mueller hearing.
White House lawyers and Democratic committee attorneys have battled up and down Pennsylvania Avenue for months over access to McGahn and other witnesses and documents in the committee's investigation.

On a call with reporters Wednesday, one Democratic committee official repeatedly compared McGahn to John Dean, the former White House counsel who testified before Congress against President Richard Nixon during the Watergate scandal and pleaded guilty to obstruction of justice. McGahn's attorney, however, said in a statement that McGahn doesn't believe he witnessed any violation of the law.

McGahn is the "most important fact witness" in the Mueller investigation and the "most critical witness against the president on every level," an official said on the call.

"People should not forget that Don McGahn is a lawyer and has an ethical obligation to protect client confidences, and as I have said before, Don does not believe he witnessed any violation of law," his attorney, William Burck, said in a statement. "And the President instructed Don to cooperate fully with the Special Counsel but directed him not to testify to Congress unless the White House and the Committee reached an accommodation. When faced with competing demands from co-equal branches of government, Don will follow his former client's instruction, absent a contrary decision from the federal judiciary," Burck said.

White House counsel Pat Cipollone has said "that McGahn is absolutely immune from compelled congressional testimony with respect to matters occurring during his service as a senior adviser to the President," citing previous Department of Justice Office of Legal Counsel opinions, along with OLC guidance specific to McGahn's testimony.
The White House should not back down in the face of these bullies looking for a reason to impeach. President Trump, keep fighting on!