Help Tell the Story of the Last Gathering of D-Day Heroes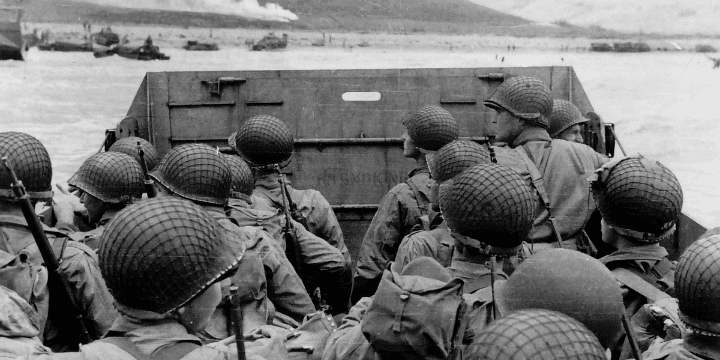 The 75th anniversary of D-Day—a pivotal moment when American soldiers stormed the beaches of Normandy in WWII resulting in the liberation of Western Europe from Nazi control— is quickly approaching.
As part of a new documentary revolving around the anniversary and the last living veterans who fought in one of the largest amphibious military assaults in history, The Last Gathering is a film in the making about the historic reunion of veterans in Normandy. As most WWII veterans are ninety or older, it will be the last major gathering of World War II and D-Day veterans.
The producers of The Last Gathering are raising money to help make this historic moment happen and to film it for future generations so they may see the remarkable effort of these soldiers. The first fundraising milestone of $26,000 must be reached by April 2, 2019, or this project will unfortunately not happen.
Tea Party Patriots organizer and Army veteran, Mark Hager, is leading the efforts to document these reunited heroes who contributed to the end of WWII and will participate in the historic trip. His life's motto is "Don't ever give up," and that's why we are partnering up with The Last Gathering to make this film and reunion happen.
Mark was the person who came to us with the idea to create a documentary about the crisis on our southern border – The Border States of America. Without him, that documentary would have never been created. He's compiled a veteran team of filmmakers to help with the project – some of whom worked on The Border States of America.
The funds raised will go towards the hard costs of the trip including airfare, payment for the 10-day tour, production equipment, production insurance, as well as the production and editing costs of the film.
Learn more about the film and how you can help make The Last Gathering a reality. Be a part of telling the story of this final chapter of one of the greatest conflicts the Greatest Generation had to face.