GOP Lawmaker Must Not Make Empty Promises on Border Security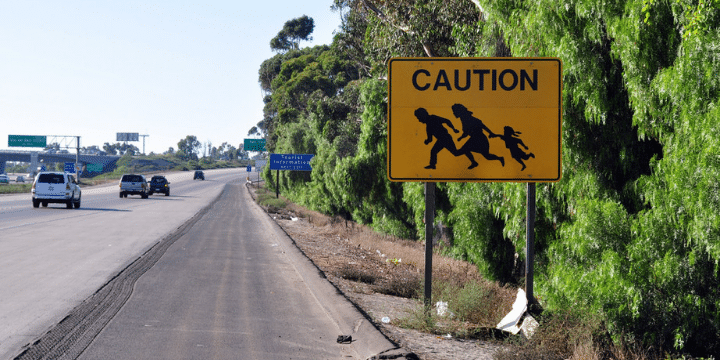 Since President Trump declared a national emergency to appropriate military funding for border security, the liberal media and Democratic lawmakers have viciously attacked him and his executive power. Even some Republican lawmakers, who lead their constituents to believe that they would act on securing the border, have joined Democrats in denouncing President Trump's order and claim he is "forcing a constitutional crisis."
Don't let these so-called "constitutional conservatives" fool you. They stood on a platform advocating for border security but bow out when there is an attempt to change the status quo.
While they criticize his executive power, President Trump is within his right to declare a national emergency and has been granted to do so by Congress.
LevinTV Host Mark Levin debunks the argument by President Trump's opponents:
While the National Emergencies Act of 1976 should be rarely used for real emergencies, it has in fact been used over fifty times without controversy. The fact is the leftwing media and the RINOs do not view illegal immigration and the cumulative importation of millions of aliens into our country in violation of federal law as a big deal. If they did, they would've acted long before Trump became president. The president rightly does view it as an emergency. The law itself, as used by the president, does not violate separation of powers in this instance as it is applied quite narrowly, with the president moving around funds which he is empowered to do by Congress.

Meanwhile, the leftwing media and the RINOs don't mind at all the creation of the entire massive bureaucracy and the delegation of law-making to it by Congress, over the period of the last century, which delegation has always violated separation of powers. We now call it the administrative state or swamp. Not a single conservative in Congress has even tried to do anything effective about it. And the pseudo-constitutionalists of today haven't given a damn about it either.
For more details on the Emergencies Powers Act, check out Levin's YouTube video explanation:
President Trump tried and tried again to do it their way by attempting to make the deal or pass the law (even with the Republican majority in the House) to stay true on his campaign promise and to stop the crisis at the border. He is using a power lawfully given to him by Congress — a power used and "abused" by former presidents — to stop the overflowing of criminal immigrants, human trafficking, drug trafficking and abuse of taxpayer money brought on by our open border.
Lawmakers made promises to their constituents and it's about time they follow through. Call your GOP senator and urge them to support the lawful emergency declaration.