Democrats Missed the Big Picture on Tax Reform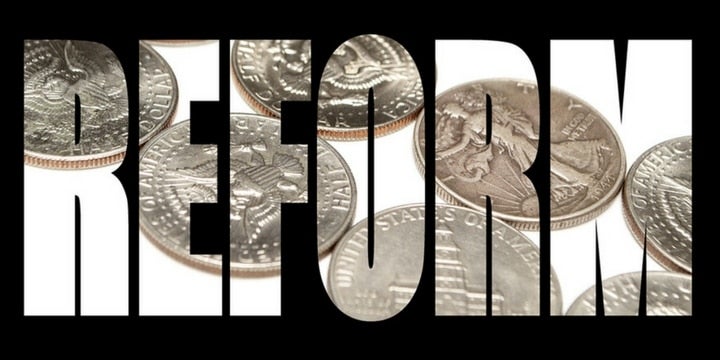 After months of negative reports from never-Trumpers and liberal media on the Tax Cuts and Jobs Act, the numbers are showing the opposite of the doom and gloom they were lamenting. Small business owners have even come out to say they are tired of the mischaracterizations of the law. While the liberal media focused on tax refunds, here's what they missed:
Since the tax cuts were implemented, personal and corporate tax rates were lowered. Because these rates were slashed, businesses could reinvest in their employees and into the American economy once more, and individuals were able to keep more of their take-home pay. Thanks to tax reform, more than 140 million American families are seeing significant savings.
Tax reform is breathing life back into a once-broken economy.
Here are some shining examples described in the Washington Free Beacon:
One of the small business entrepreneurs that benefited from the tax cuts was Joseph Semprevivo, a JCN member from Florida who runs a diabetic-friendly baked goods company. The legislation's corporate tax cuts and expanded business deductions saved Semprevivo's business $30,000 over the year. Instead of pocketing the money, he chose to share it with his employees.

"As a result of the tax cuts we hired five new team members and we gave all our employees raises between $3,250 and $5,100," Semprevivo told the Free Beacon. "This was my way of telling my employees we love them, we want to retain you… and you're valuable."

…

Guy Berkebile, the owner of a chemical company in Pennsylvania, cited the new 100 percent capital allowance as vital to his firm's growth in 2018. The allowance ensures that manufacturing companies like Berkebile's can now deduct costs associated with investments in new machinery at a faster rate than previously allowed.

"We're a chemical manufacturer and rely on machinery for everyday tasks," Berkebile said. "Previously it would have taken almost a decade to write off the cost of one piece of equipment, without taking into account depreciation."

Berkebile said the expensing allowance helped his firm increase its bottomline which translated to 29 new hires as well as increased wages and benefits for existing employees.

…

Susan Kochevar, who operates a drive-in theatre in Colorado, told the Free Beacon the tax cuts were "tremendously" helpful not only in boosting consumer spending, but also in cushioning the impact of local taxes and regulations.

"One of the problems we're facing and have faced is that taxes and regulations have expanded exponentially since I started running business," Kochevar said. "My state passed a minimum wage amendment. Its minimum wage went up last year, will go up this year, and then again next year. Those tax cuts helped me weather that rise, it helped me give my current staff a raise while still hiring new employees at the new rate."
Americans are seeing higher wages, worker bonuses, job growth and reinvestment into the American economy — all thanks to President Trump's Tax Cuts and Jobs Act.