Democrats Get Tax Reform All Wrong Amid Tax Season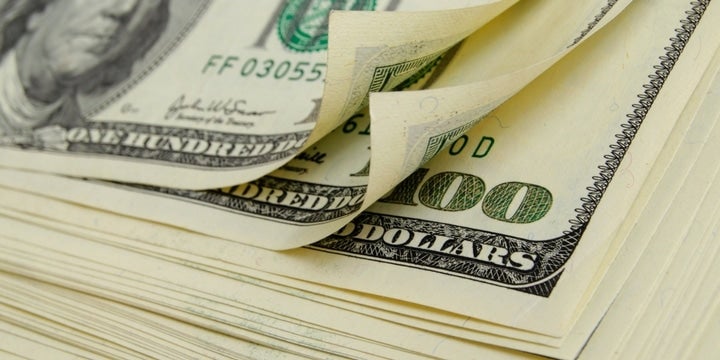 After one full year of the implemented tax cuts, many people noticed the big changes in their tax returns. Democrats like Kamala Harris were quick to criticize the Trump Administration for "falling refunds." This argument is silly and the Democrats should really think before they tweet/speak out about what the tax reform law entails. To start, Democrats are misleading the public about what tax refunds really are.
A tax refund is simply an overpayment of taxes and, for years, the American people have been overpaying in taxes. During tax season, filers may receive a refund for essentially what they have overpaid throughout the year. With the new tax law, Americans are keeping more of their take-home pay each paycheck, so Democrats tried misleading the public by falsely claiming tax refunds were down. Wrong.
Compared to last year, refunds are now up 1.3 percent on average. Many Democratic politicians were quick to jump to conclusions about how tax refund data had proven that the recent tax cut law was a bad idea, but it's turning out that the Tax Cuts and Jobs Act has been on the whole a windfall for taxpayers up and down the income ladder.

This debate was always a bit silly. The size of tax refunds is not a useful metric for evaluating tax liability — realistically, the only thing they effectively measure is how accurate the federal withholding tables and individual withholding decisions were. While it's understandable that many perceive a significant refund as a windfall, the truth is that tax refunds are an interest-free loan the taxpayer gives the federal government, not some sort of financial bonus.

On the other hand, when it comes to tax liability, the vast majority of American families come out ahead. The Tax Policy Center found that 90 percent of middle-class American families would receive a tax cut this year, while the Tax Foundation estimated that middle-class families would receive an average tax cut of 1.7 percent (the most significant reduction of any income level, including the wealthiest).
Misleading the public about how taxes work just proves how desperate Democrats are to find ways to turn a victory of President Trump's into a tragedy. In short, people are keeping more of their hard-earned money throughout the year and that is a tax reform victory.