Churches Are Under Assault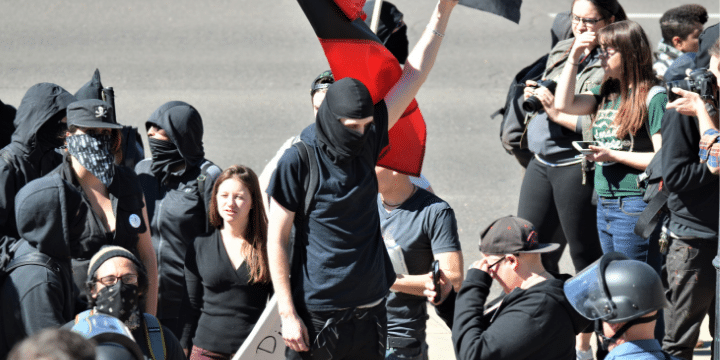 Last weekend multiple churches were burned, and statues were vandalized in communities ranging from Florida to California. Police are still working to catch the perpetrators, but it is clear that at least some of these incidents are connected to Antifa and the protests that have consumed America in recent weeks. Working to end racial injustice is a noble cause; burning churches is despicable and must be punished with the full force of the law.
Caleb Parke reports for Fox News:
"A slew of Catholic churches from Florida to California were burned and vandalized over the weekend as police continue to investigate whether or not they are connected to protests targeting symbols and statues.

Following George Floyd's police-related death in May, Black Lives Matter leaders and protesters called for the toppling of statues, from Confederate symbols to former U.S. presidents and abolitionists. Activist Shaun King called for all images depicting Jesus as a "White European" and his mother to be torn down because they're forms of "White supremacy" and "racist propaganda."

Meanwhile, people on social media point out the lack of mainstream coverage of the weekend incidents.

"Churches are being burned to the ground. What?," Mike Cernovich, a controversial right-leaning author, said in a video on Twitter. "Why is this not the biggest story of the day."

Around the same time as the Florida incident, a 249-year-old Catholic church in the Archdiocese of Los Angeles caught fire.

The San Gabriel church, which was undergoing renovations for its upcoming 250th anniversary, went up in flames around 4 a.m., burning the roof and insides of the church.

The cause of the fire is under investigation. But the recent destruction of monuments to Junipero Serra, the founder of the California mission system — whom Indigenous activists view as a symbol of oppression — will be a factor in the investigation, Capt. Antonio Negrete of the San Gabriel Fire Department told the local Fox 11 news outlet."
President Trump has promised decisive action against this type of behavior, and we know Christians will not be intimated by cowards who burn churches in the middle of the night.